Notify of unassigned service calls open more than specified time
Jump to Overview | Samples | Variables | Alert Functionality | Best Practices & Tips | Related Alerts | Task App
Overview
Overview
This is the escalated alert for ID6 that sends a different message subject for calls still unassigned after one hour. Use VariableW to indicate how many minutes past the 1st hour to fire. This alert will only fire once.
Run Schedule: Every 15 Minutes
Type of Output: Email
* * *
Sample
Sample

* * *
Variables
Variables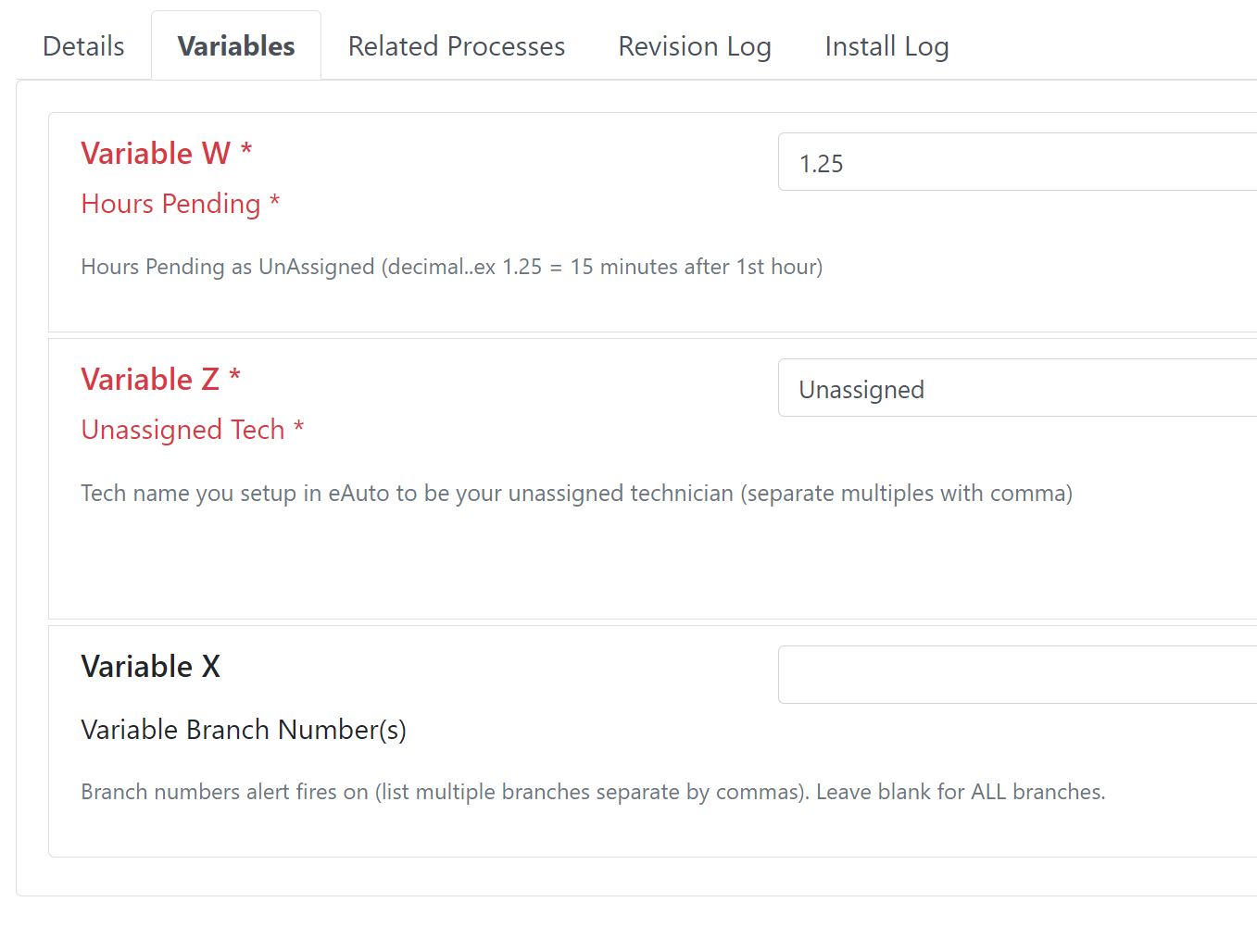 VariableW: Hours Unassigned (decimal ex .25 = 15 minutes)
Value of 1.25 = 15 minutes after the first hour unassigned
VariableZ: Tech name you set up in e-automate to be your unassigned technician (separate multiples with comma). Defaults to Unassigned if left blank.
Enter name listed in 'Full name' field from Employee Record: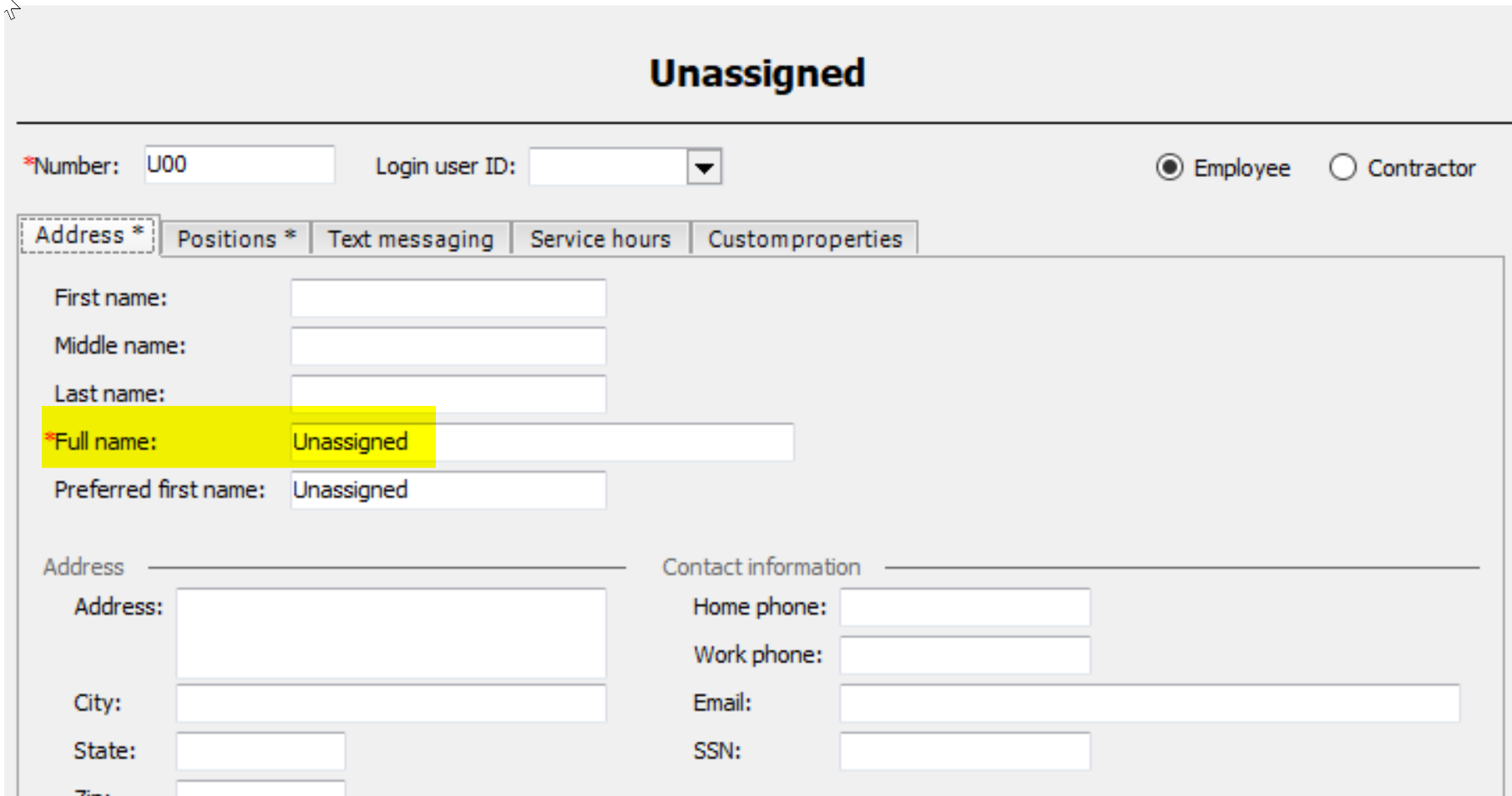 VariableX: Branch numbers alert fires on (list multiple branches separated by comma), leave blank for ALL
* * *
Alert Functionality
Alert Functionality
-Alerts looks for any pending calls after VariableW hours that are assigned to tech listed in VariableZ and sends ONE email to recipients.
-This is intended to be an escalation email to alert ID6. So be sure to subscribe to alert ID6, then use ID7 to involve new recipients to help ensure call gets assigned to actual tech ASAP.
* * *
Best Practices & Tips
Best Practices & Tips
-Service calls tech assignment pulled from Equipment Record: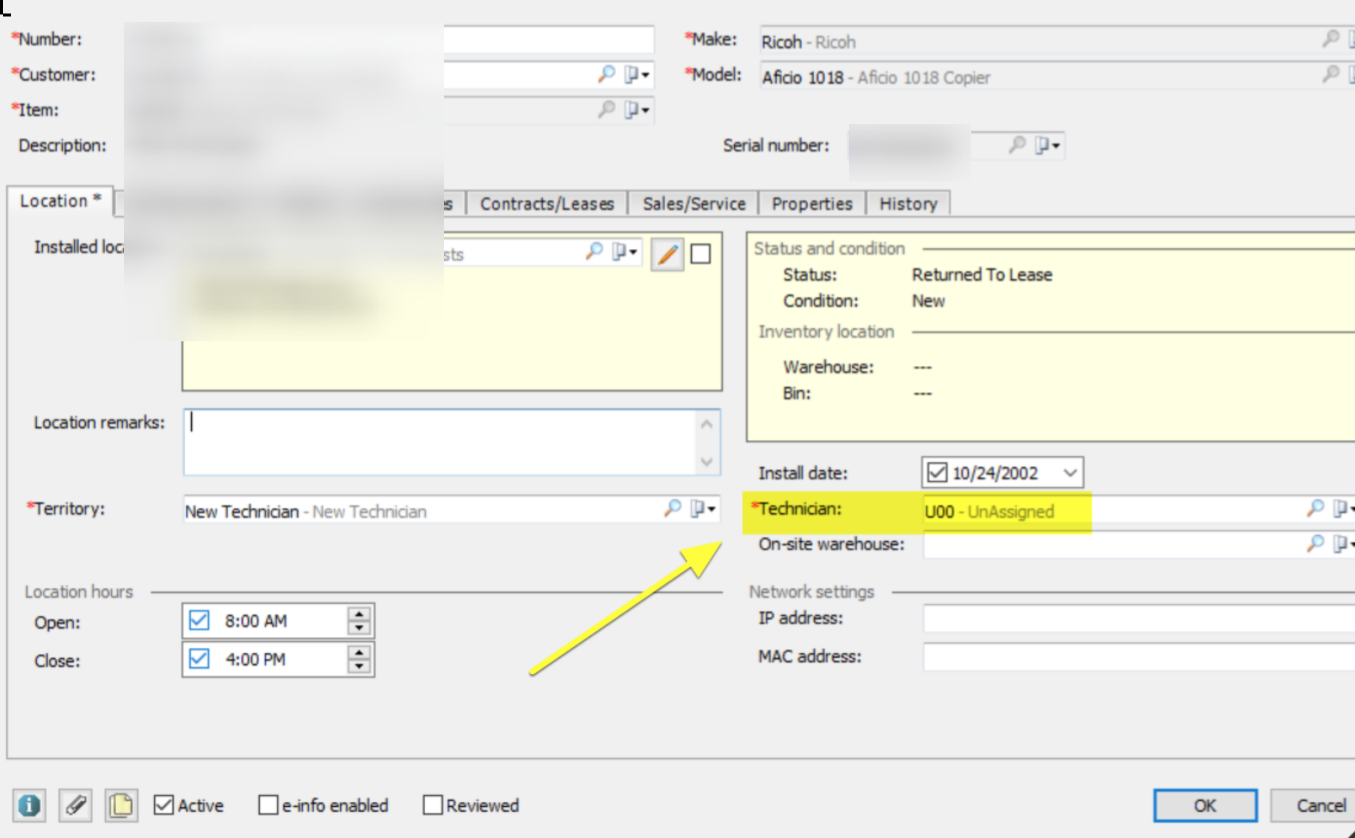 * * *
Related Alerts
Related Alerts
ID6 - Open Calls Where Tech name contains VariableZ