Two alerts in one that alert on calls closed where technician was unqualified for that Model qualifications OR a Call Back was triggered where the original call tech was unqualified. If you're not using e-automate qualification codes on your models & technicians then this alert will not work. See ID374 also.
Qualification Codes are set in Eautomate/People/Employee section.  Choose employee to edit, access qualification tab and set as sample below: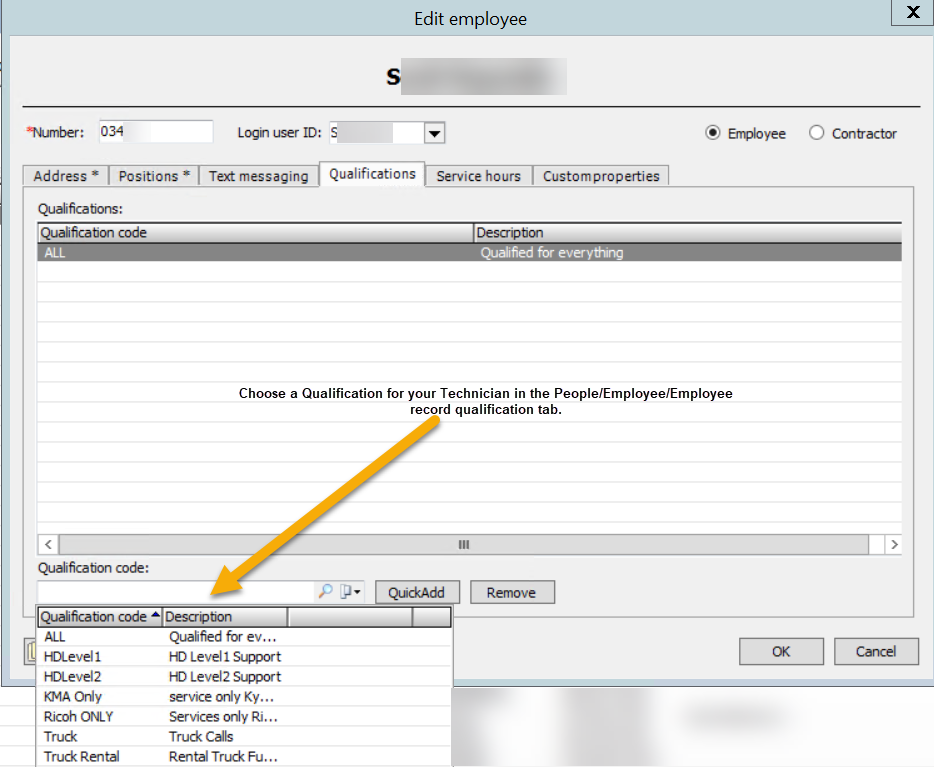 Sample output of ID375 contains Call Category, Equipment #, Current Call#, Current Close Date, Prior Call Number, Pages Between Calls, Days Between Calls, Call Type, Model, and Technician:

This Alert has no Variables.