So, you've reviewed the ID768 Worst Contracts, and snoozed them for 30-60-90 days or maybe even a year.  How will you keep track of this?  
This alert will advise you when a contract passes its SnoozeDate per your ID768 subscription and will provide you with the last ActionPlan note (of the Type per your ID768 subscription). More here on how to Snooze
 ID133 Sample Output contains Contract Number, Customer Name, Customer Number, Snooze Date and the Last ID768 Note, as shown below: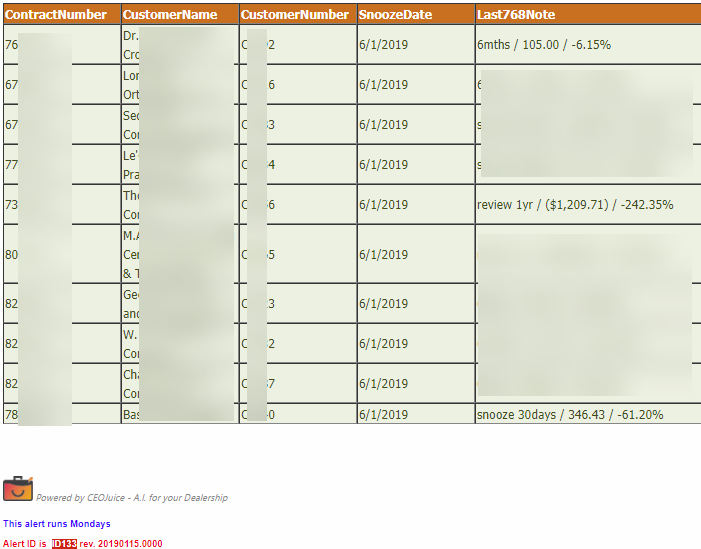 This alert has no Variables.