How to SNOOZE a contract and enter an ACTION PLAN
First, Snooze the Contract from reporting on the alert, under the Contract / Custom Properties Tab set a future date that you want to snooze the contract to.
Use ZCJProfitAlertSnooze for ID768 worst profitability contracts, ID773 worst profitability customers, ID560 low profit contracts up for renewal, and ID150 manual SSRS report to review profitability.
Use ZCJTonerSnooze for ID758 biggest toner problem contracts.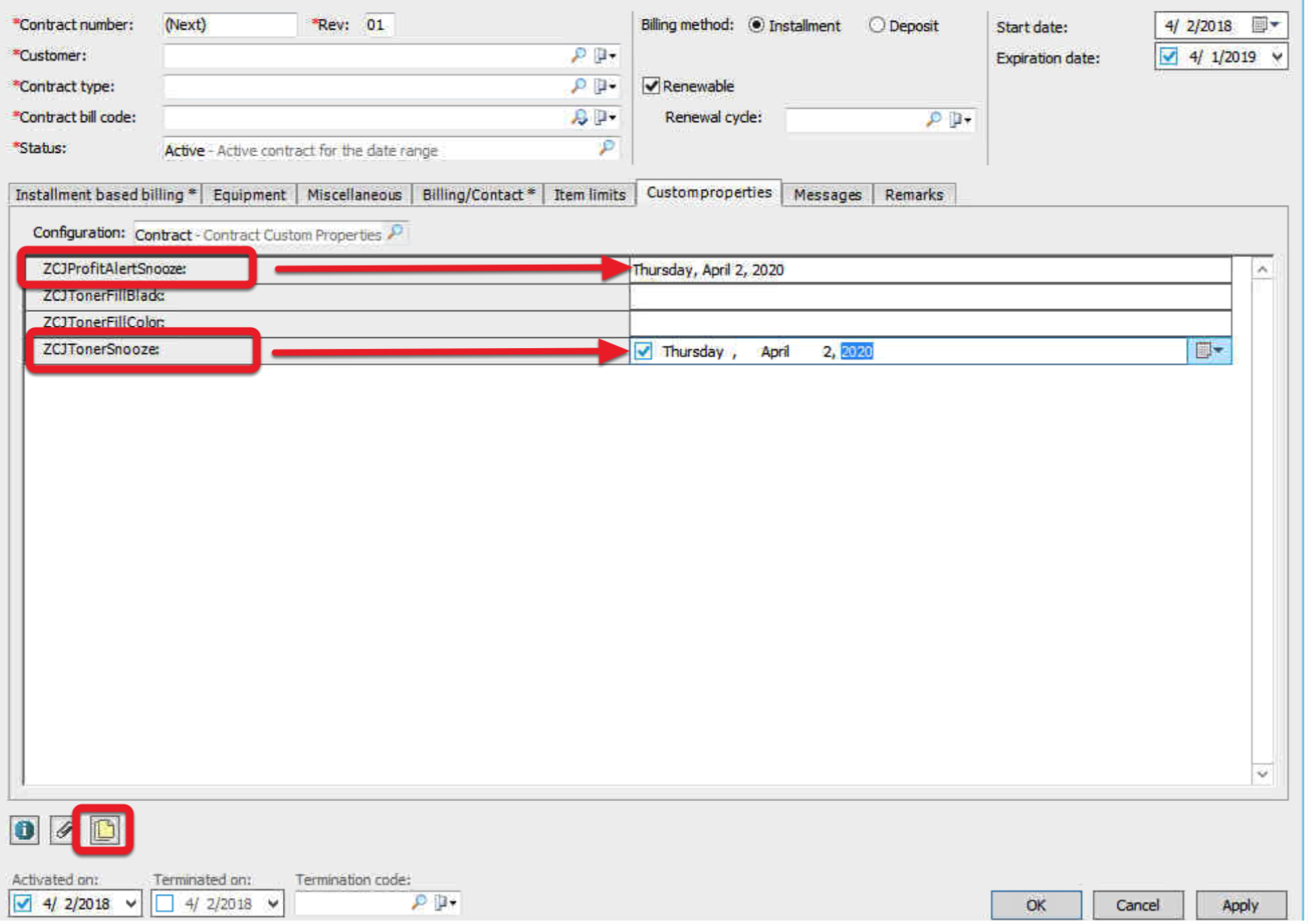 Next, enter your Action Plan by clicking on the Yellow Icon in the lower left corner.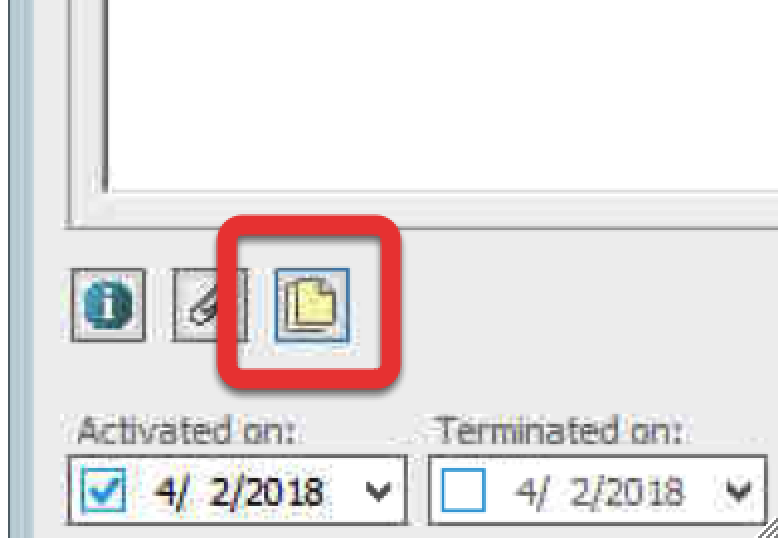 Click on Add, and select the Note Type Review Action. Enter your notes here.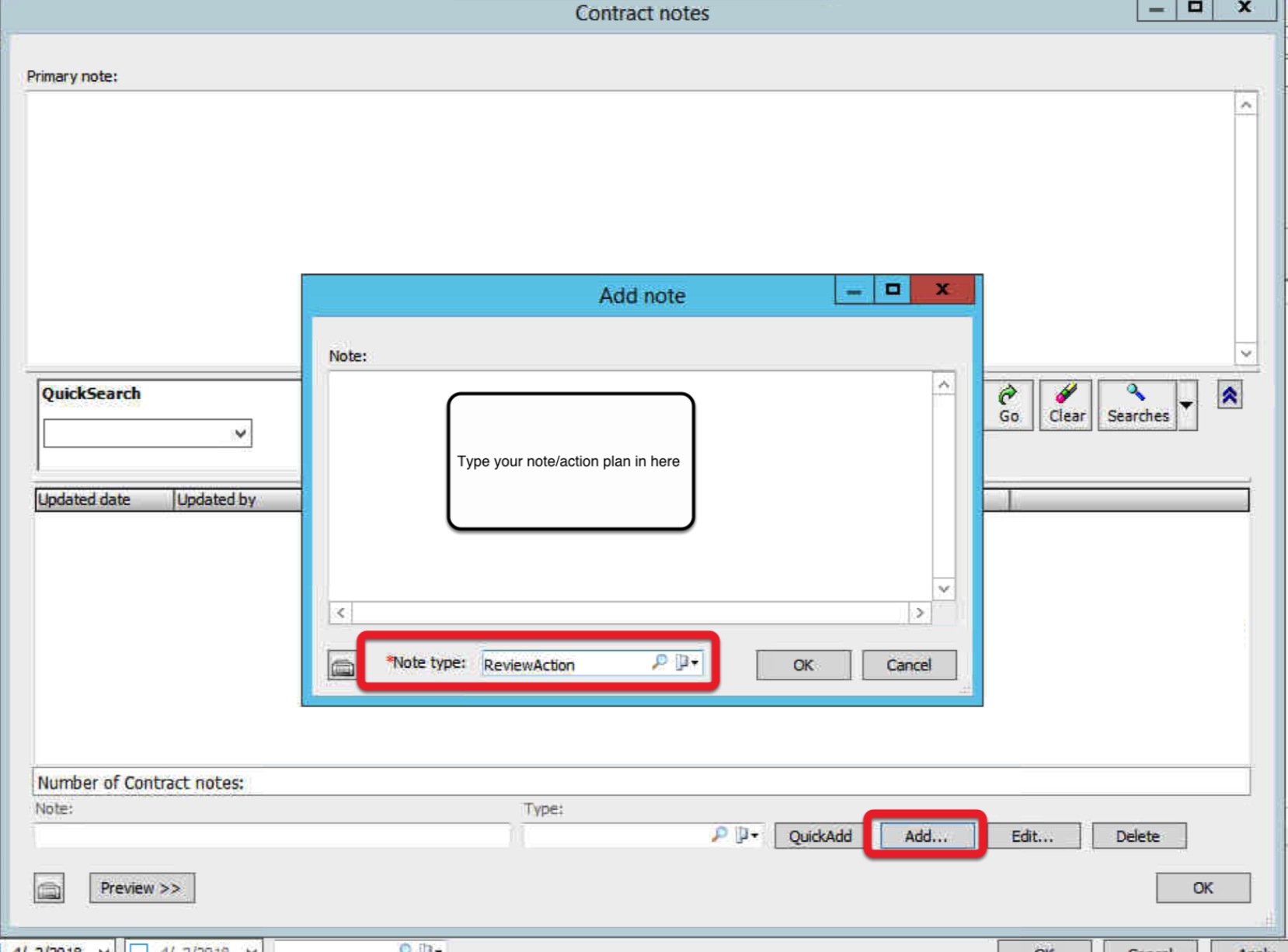 The above Custom Property Attributes and Note Type are the defaults we use. If you want to use another name as reference for either, you must ensure that the alert ID subscription has the updated note type and custom property referenced in the variables.