List Models missing Qualification Codes
Jump to a specific section by clicking a link
Overview | Samples | Variables | Alert Functionality | Best Practices & Tips | Related Alerts
Overview
Overview
This alert is only for dealerships who are utilizing e-automate's technician qualification features to monitor equipment techs are qualified to work on. Models are assigned qualification codes that will link back to technicians' qualification codes so that only techs who are qualified are working on those types of calls. If you're not maintaining your qualification codes on your models and technicians, then this alert is not for you. The alert ignores any models where the qualification code is (ALL).
Sample
Sample
When this alert triggers, you'll receive an email with a list of Models that aren't on the Model tab of any of the qualifications:
Email Subject line: "The following models are missing qualification code(s)"
Variables
Variables
This Alert has no Variables
* * *
Alert Functionality
Alert Functionality
1. Qualification codes are set in Eautomate/Tools/Lists and Codes/Qualifications: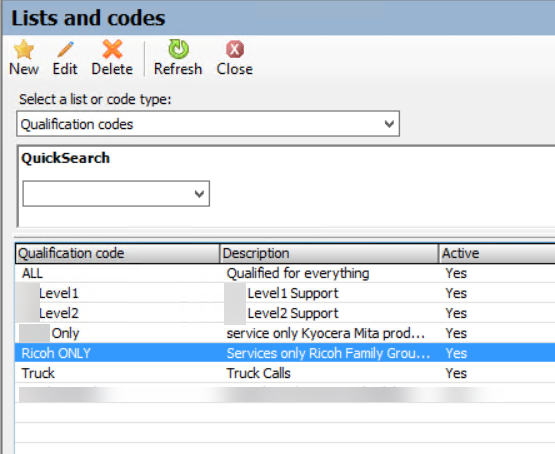 2. On the qualification code in lists and codes (in Eauto), bring the Models tab forward and add the related models by finding them in the available models on the left and using the arrow to move them to the selected box. (If qualification code is ALL, Models are not necessary)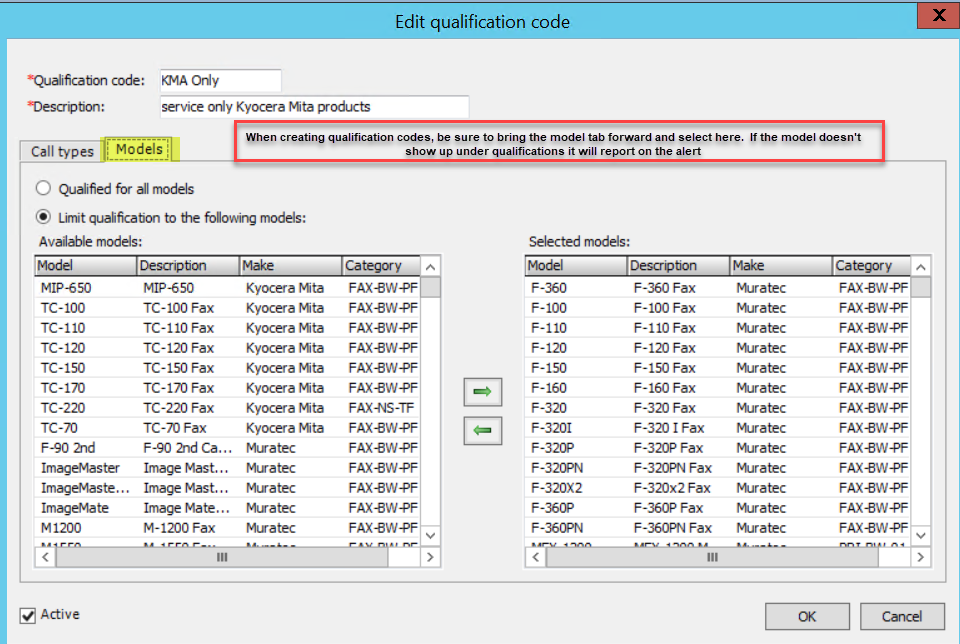 3. These qualifications are then placed on the appropriate tech record with the related training (People/Employee/Edit Employee/Qualifications Tab: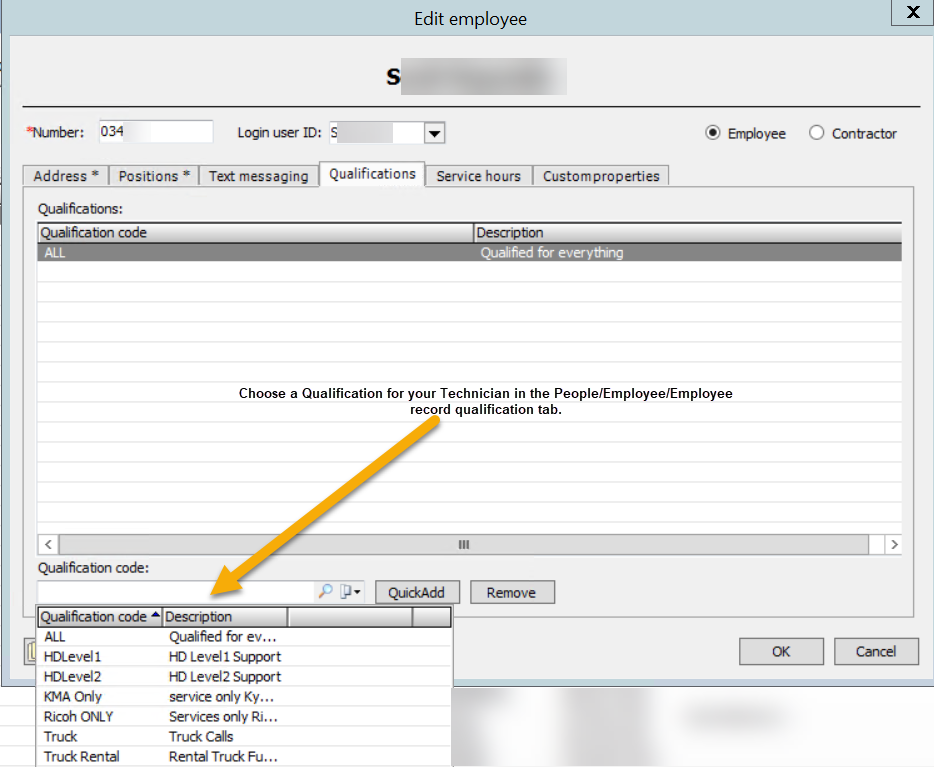 * * *
Best Practices & Tips
Best Practices & Tips
1. When a technician goes to training, their employee record needs to be updated immediately. That is the only way to keep up with the training your technicians are completing.
* * *
Related Alerts
Related Alerts
ID375 - List calls today closed by Unqualified Tech OR Callbacks triggered from Unqualified Tech