Power BI Dashboard showing financial & contract billing data
Jump to Overview | Samples | Variables | Alert Functionality | Power BI Reporting | Best Practices & Tips | Related Alerts | Webinar
Overview
Overview
Power BI Financial Dashboard providing many Key Performance Indicators. Includes Income Statement and Balance Sheet Analysis as well as Financial Business Ratios and Cash Flow Analysis.
Click here for getting Power BI in place.
Click here to download the file (10/26/20 version). Be sure when you do download, save as the exact file name (i.e. ID770.pbx) of the previous version; otherwise, you will end up with two different ones.
Type of Output: On Demand Power BI Report
* * *
Sample
Sample
Landing Page: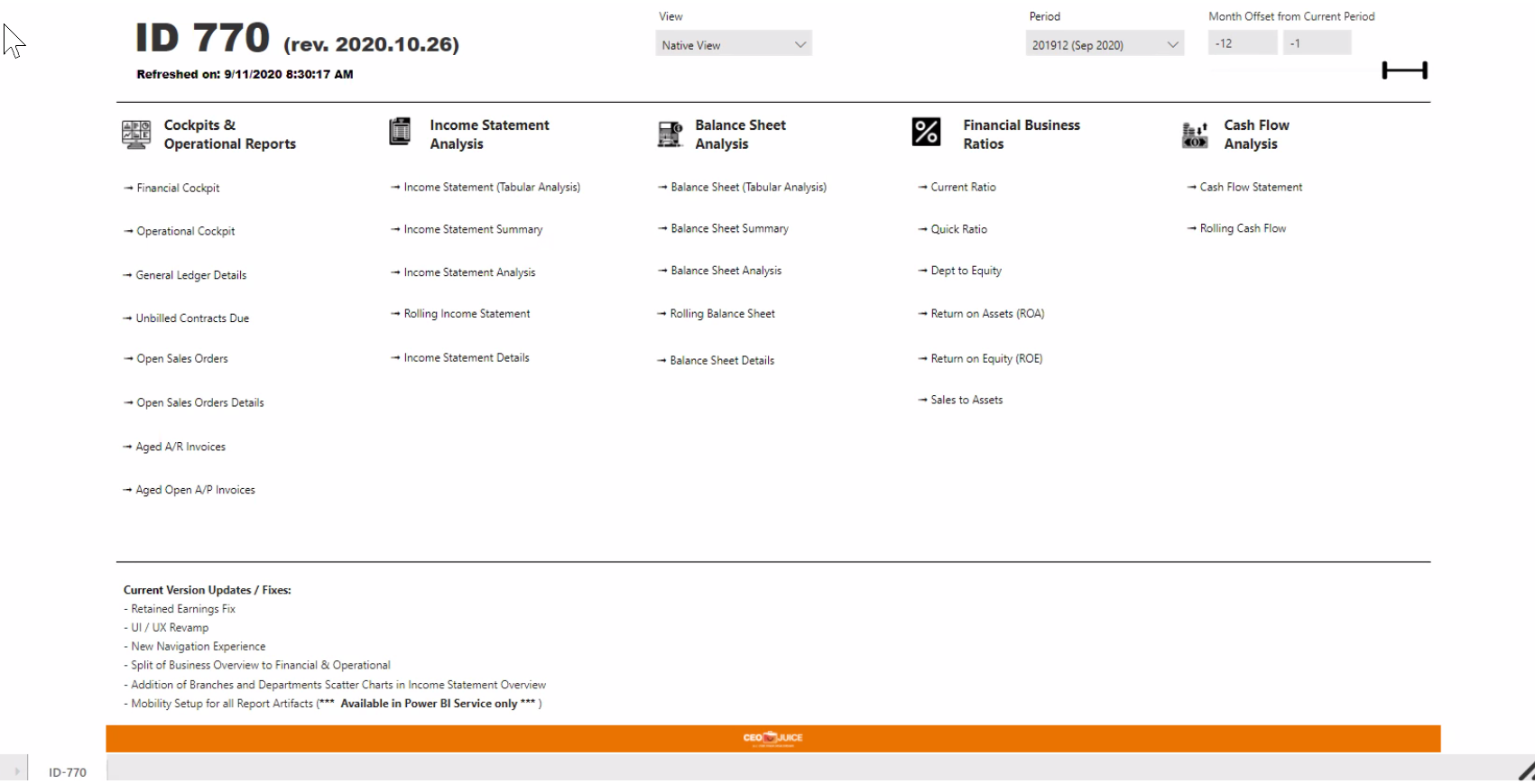 Financial Cockpit: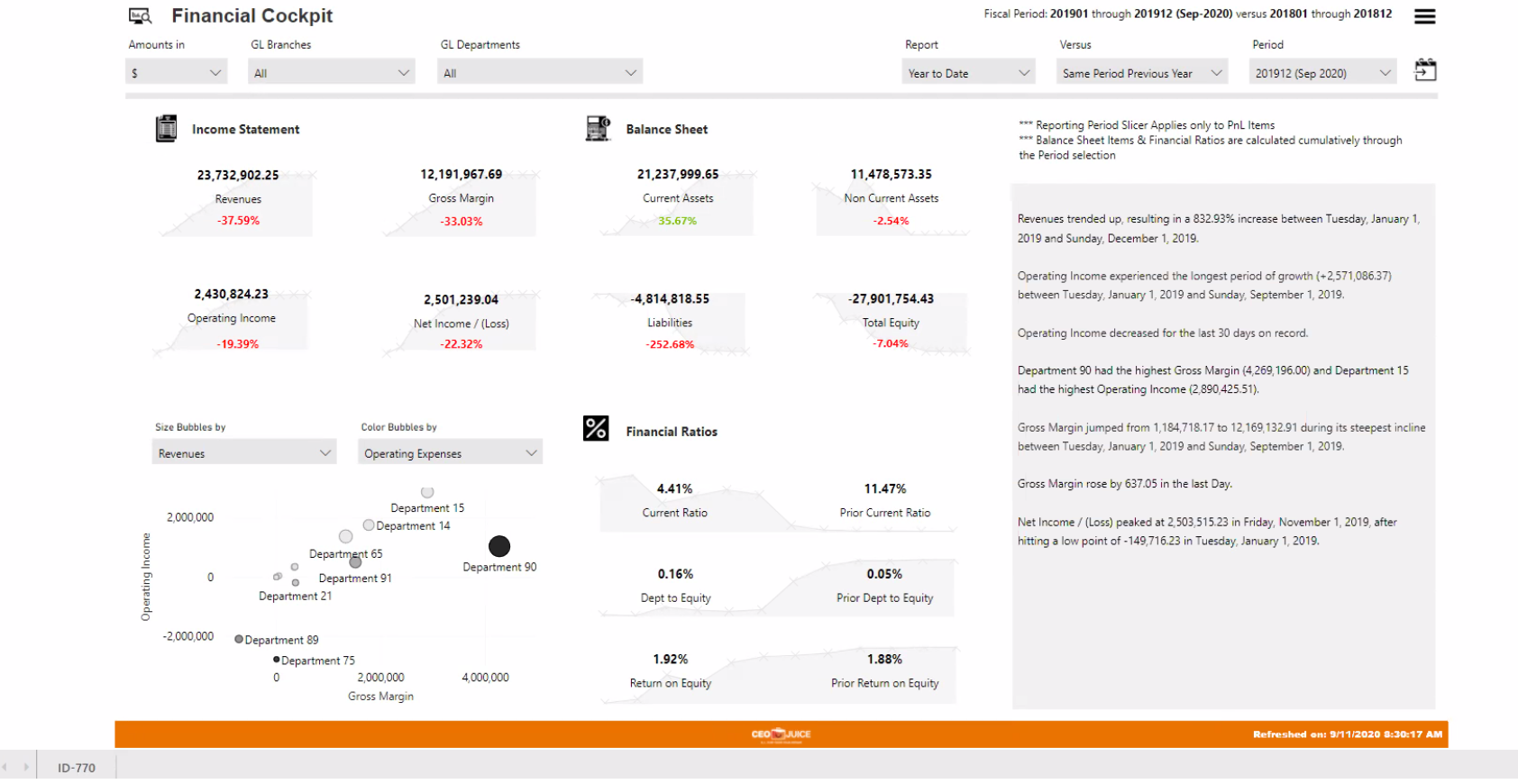 Operational Cockpit: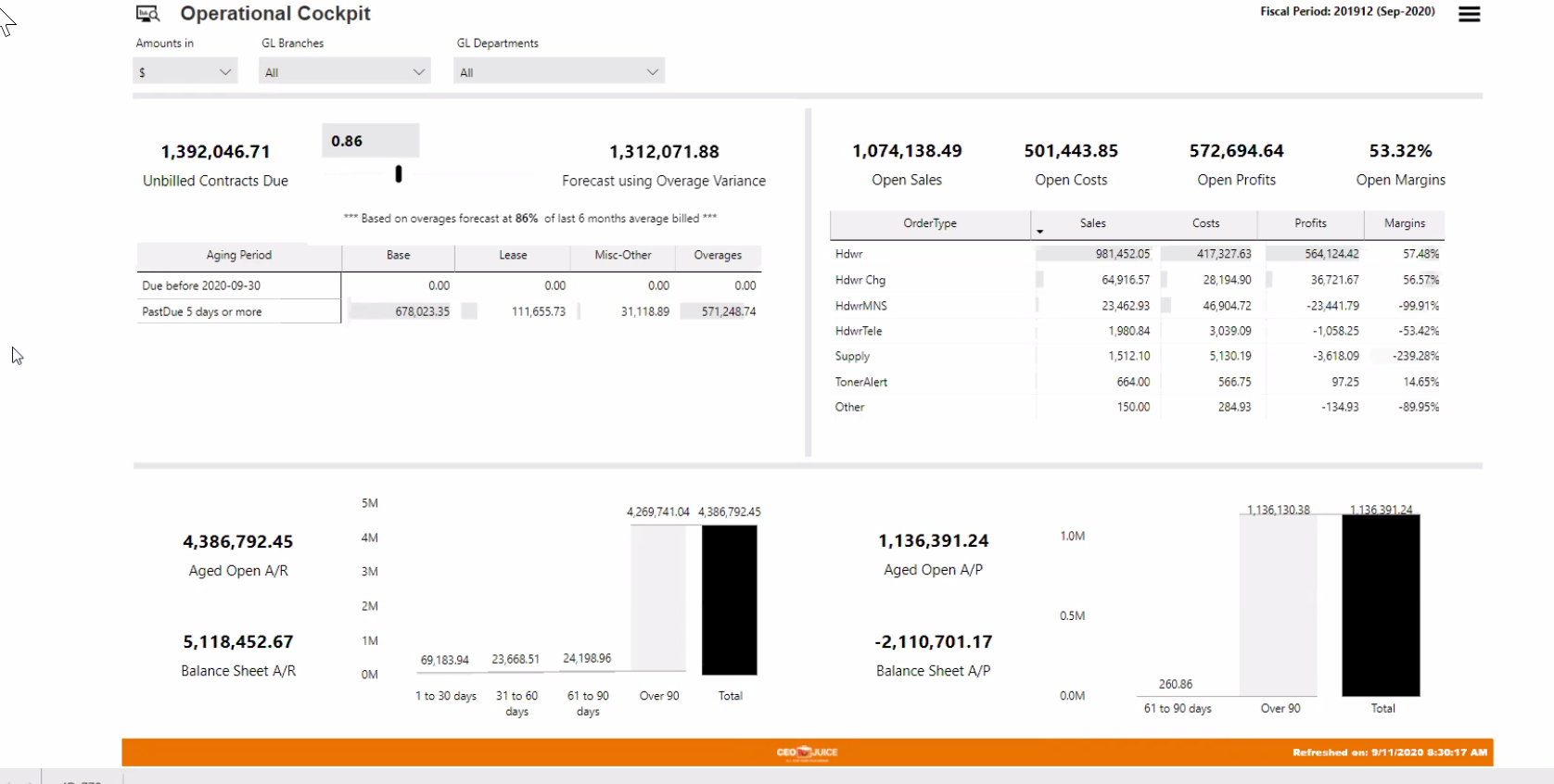 * * *
Variables
Variables
This alert has no variables
* * *
Alert Functionality
Alert Functionality
-See here for getting Power BI in place.
-Click here to download the file (9/4/20 version).
-Real time financial data pulled from eAuto transactions. We do not calculate any data, we are just pulling into report format what eAuto transactions provide.
-Note you must be signed up for ID770 for this to install and run as we push needed support tables.
-For ECi Hosted clients: We are working with ECi to open up our access so we can set an ODBC connection for you. If you are interested, then please provide us the public static IP address for your company network so that ECi can whitelist it to allow us access.
* * *
Power BI Reporting
Power BI Reporting
-If you have garbage date (top right) for Period Filters, please just use drop down to select Period Date Filter (our file automatically sets to a Fiscal = Calendar Year. If your Fiscal Year is different from Calendar Year, then you will just need to manually update the Period Date Filters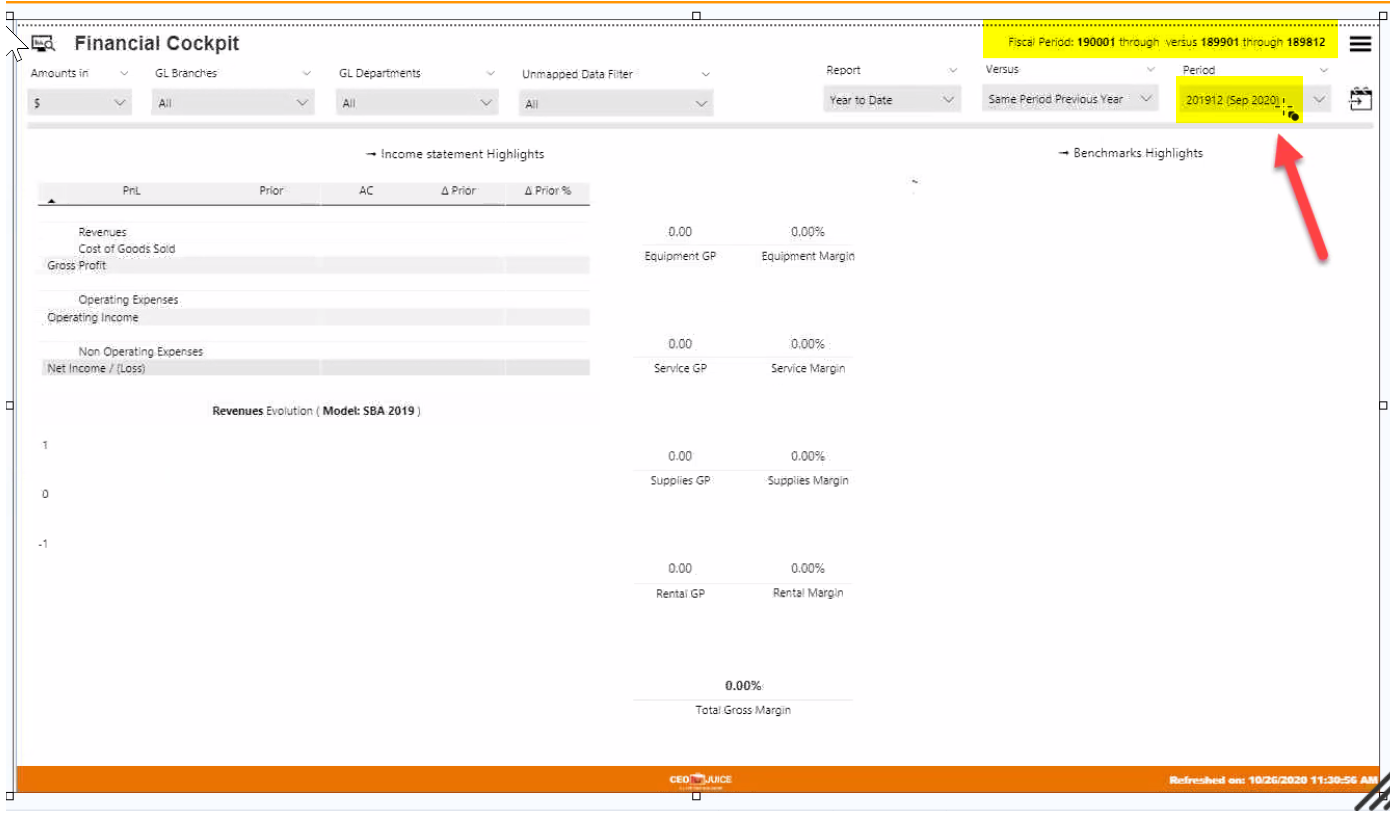 -Use filters at top to filter by
(1) Dollars, GL Branches, GL Depts
(2) Set what determines bubble size for graphs
(3) hover over bubble to see details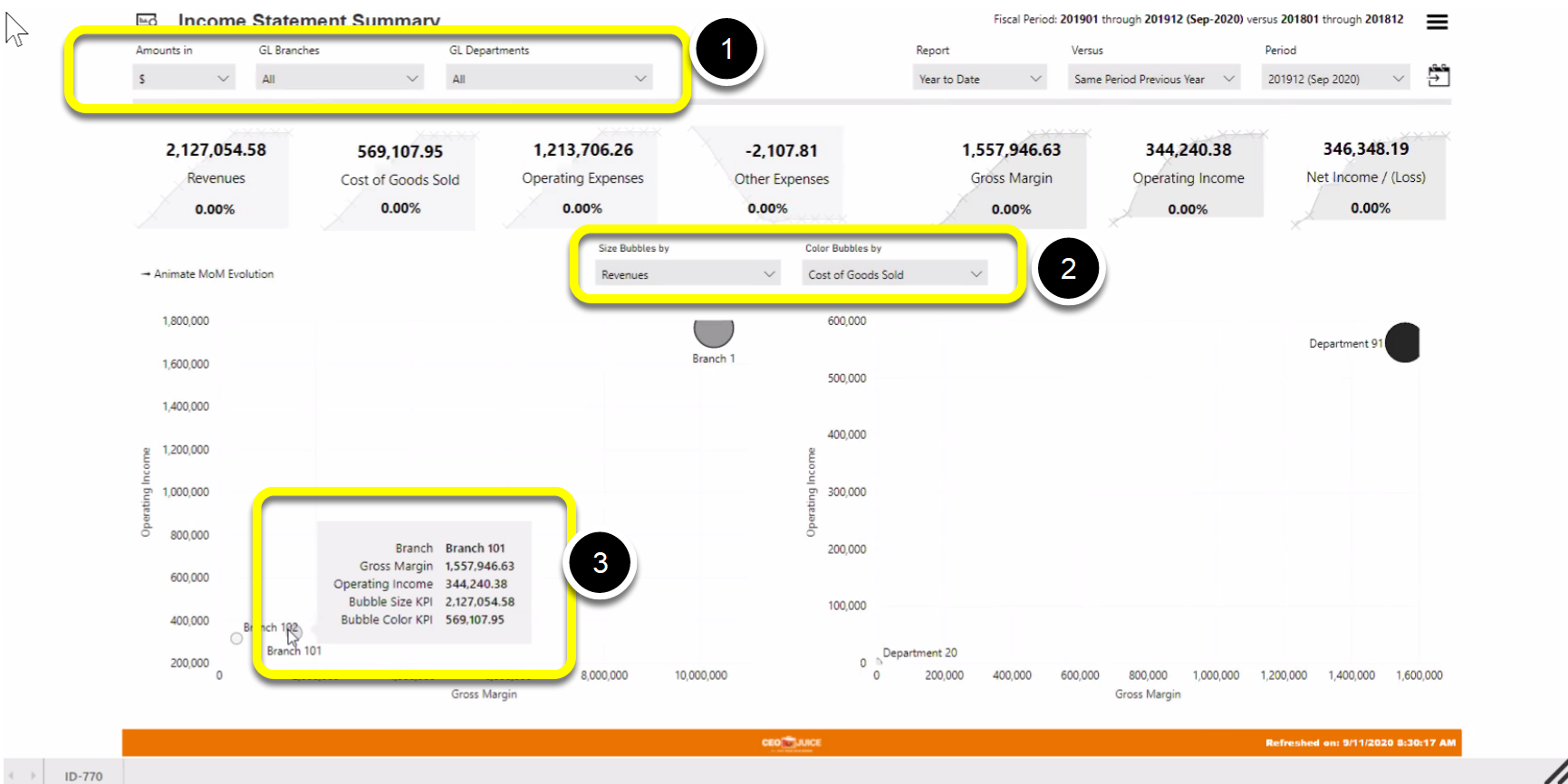 -Select 'use animation' to see graph lines: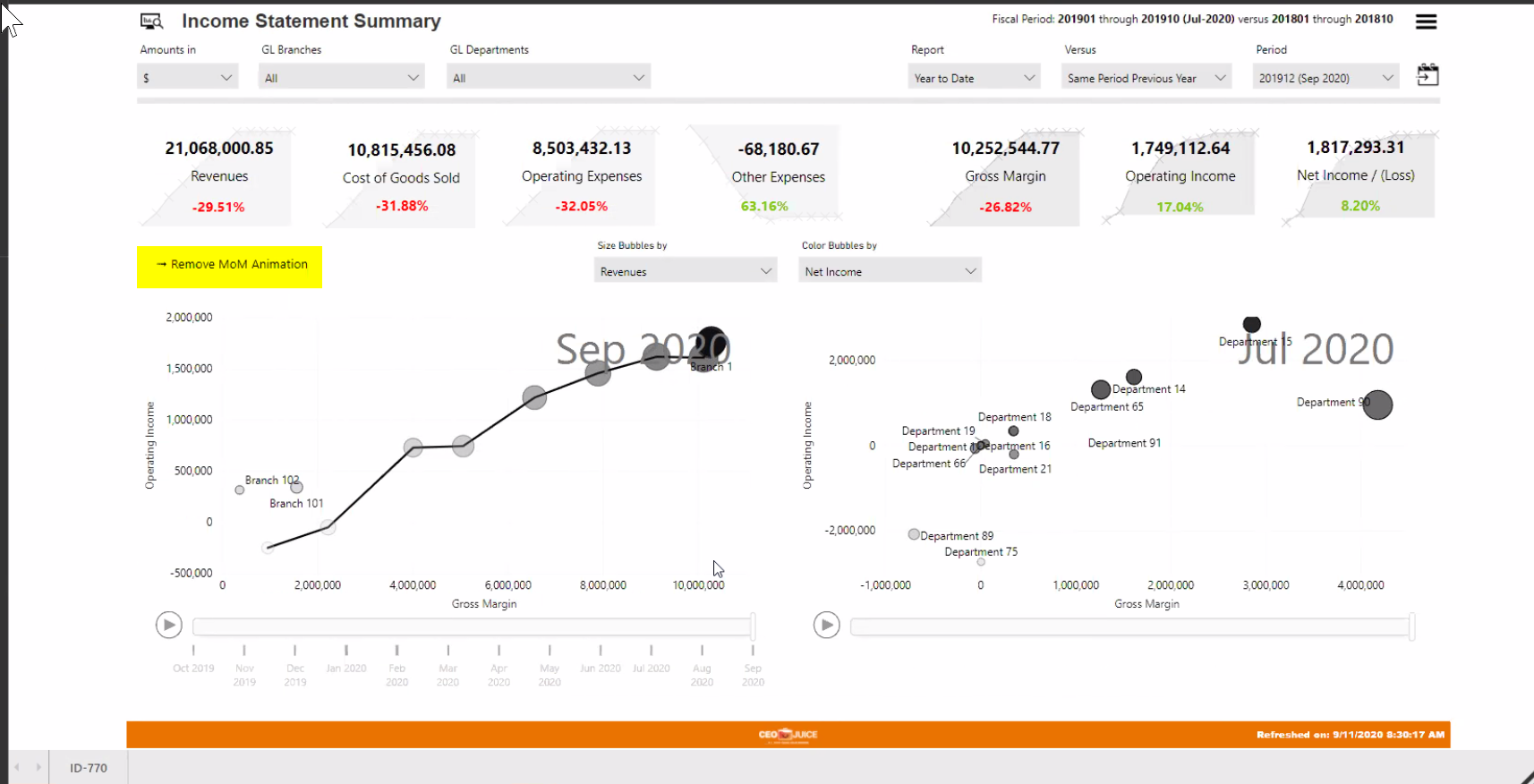 -Details for transactions can be seen / drilled down to: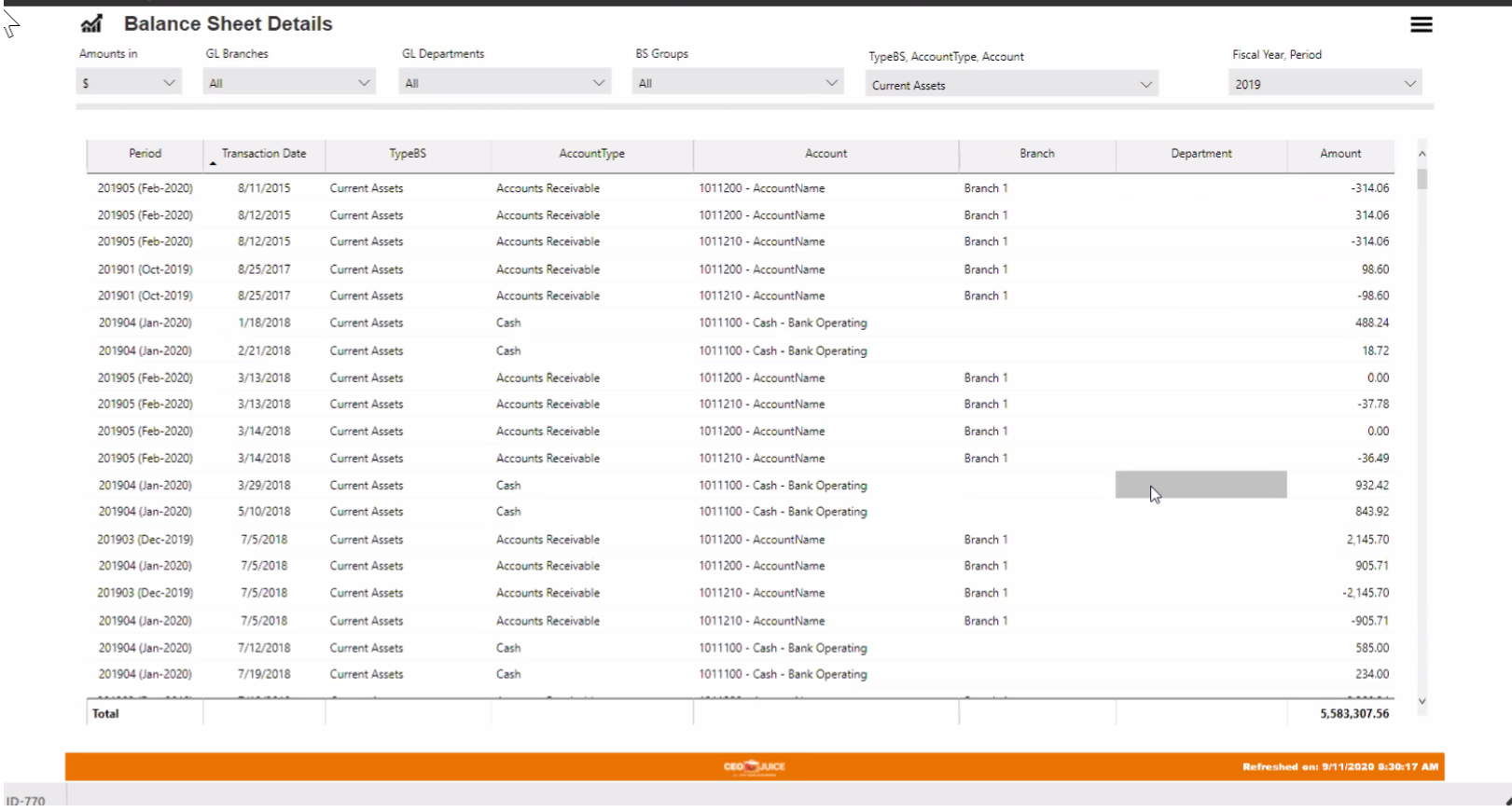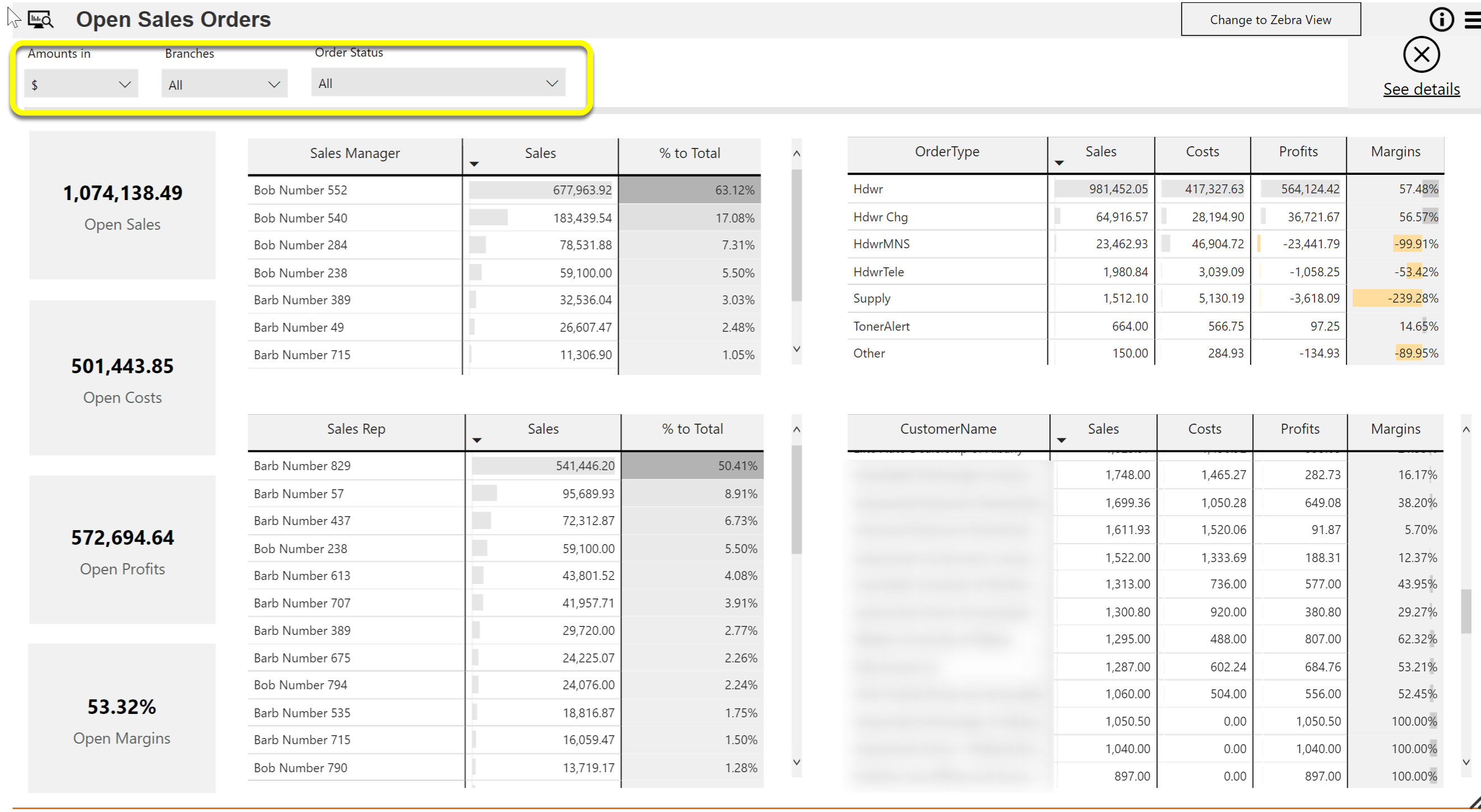 * * *
Best Practices & Tips
Best Practices & Tips
-We include a Native View and a "Zebra" view. The Zebra view is a cool toolset we think clients will love but costs about $100 per year: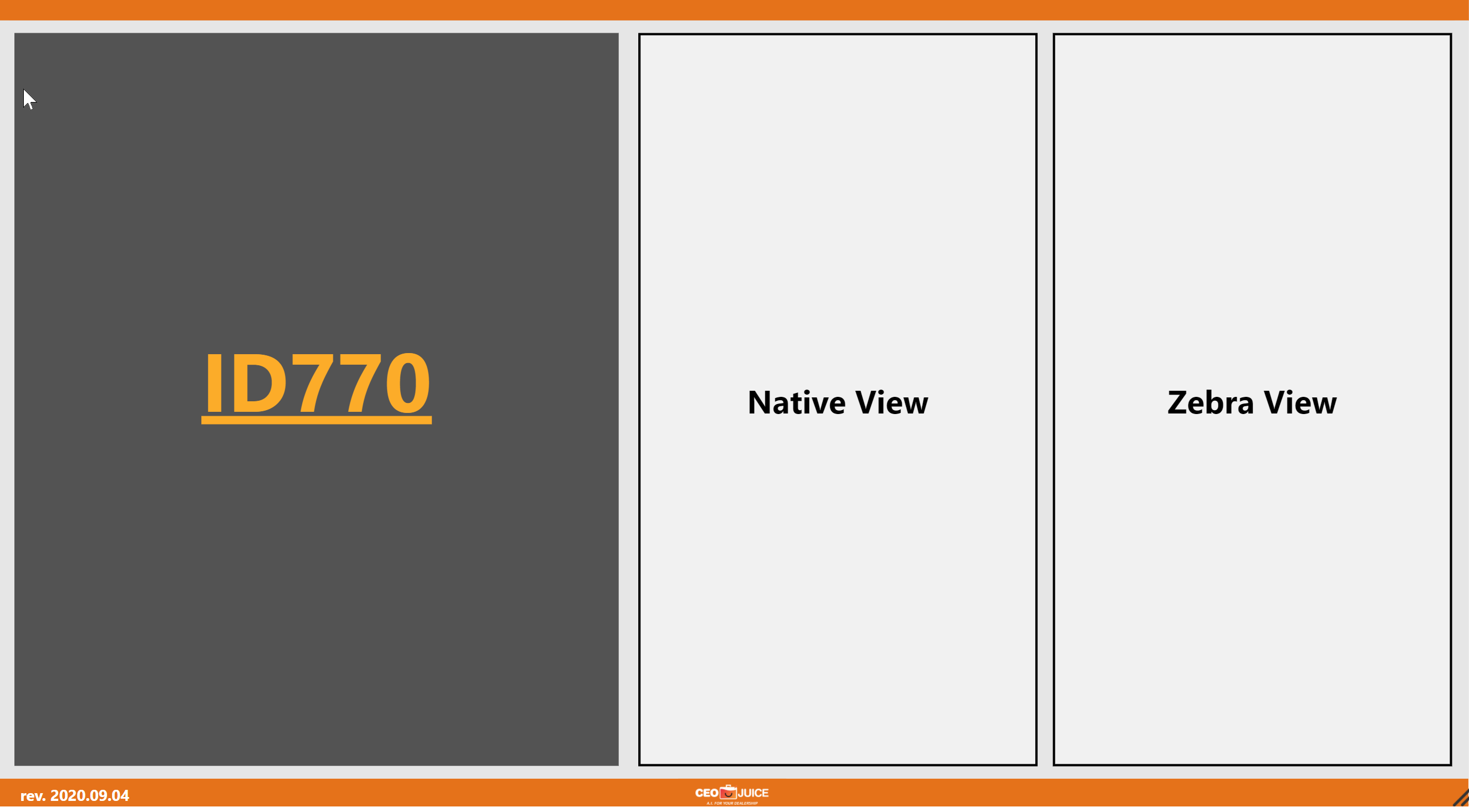 * * *
Related Alerts
Related Alerts
ID568 - eAuto Activity Trends Power BI
ID900 - Financial Benchmarks Power BI
* * *
Webinar
3 minutes preview below, one hour below that.
One hour extended below with sneak peak at "The Model"
Original one hour extended webinar below (outdated now).