We now have ID900/Financial Performance Benchmarking "The Model" as a Power BI Dashboard (Beta version still). Note you must be subscribed for the file to work.

Video includes a sneak peek of the mobile version at the end:
* * *
Alert Functionality
Alert Functionality
-See here for getting Power BI in place.
-Click here to download the file (9/4/20 version).
-Real time financial data pulled from eAuto transactions. We do not calculate any data, we are just pulling into report format what eAuto transactions provide.
-Note you must be signed up for ID900 for this to install and run as we push needed support tables.
-For ECi Hosted clients: We are working with ECi to open up our access so we can set an ODBC connection for you. If you are interested, then please provide us the public static IP address for your company network so that ECi can whitelist it to allow us access.
* *
Power BI Reporting
Power BI Reporting
Landing Page:
Use to get to varying reports within Power BI file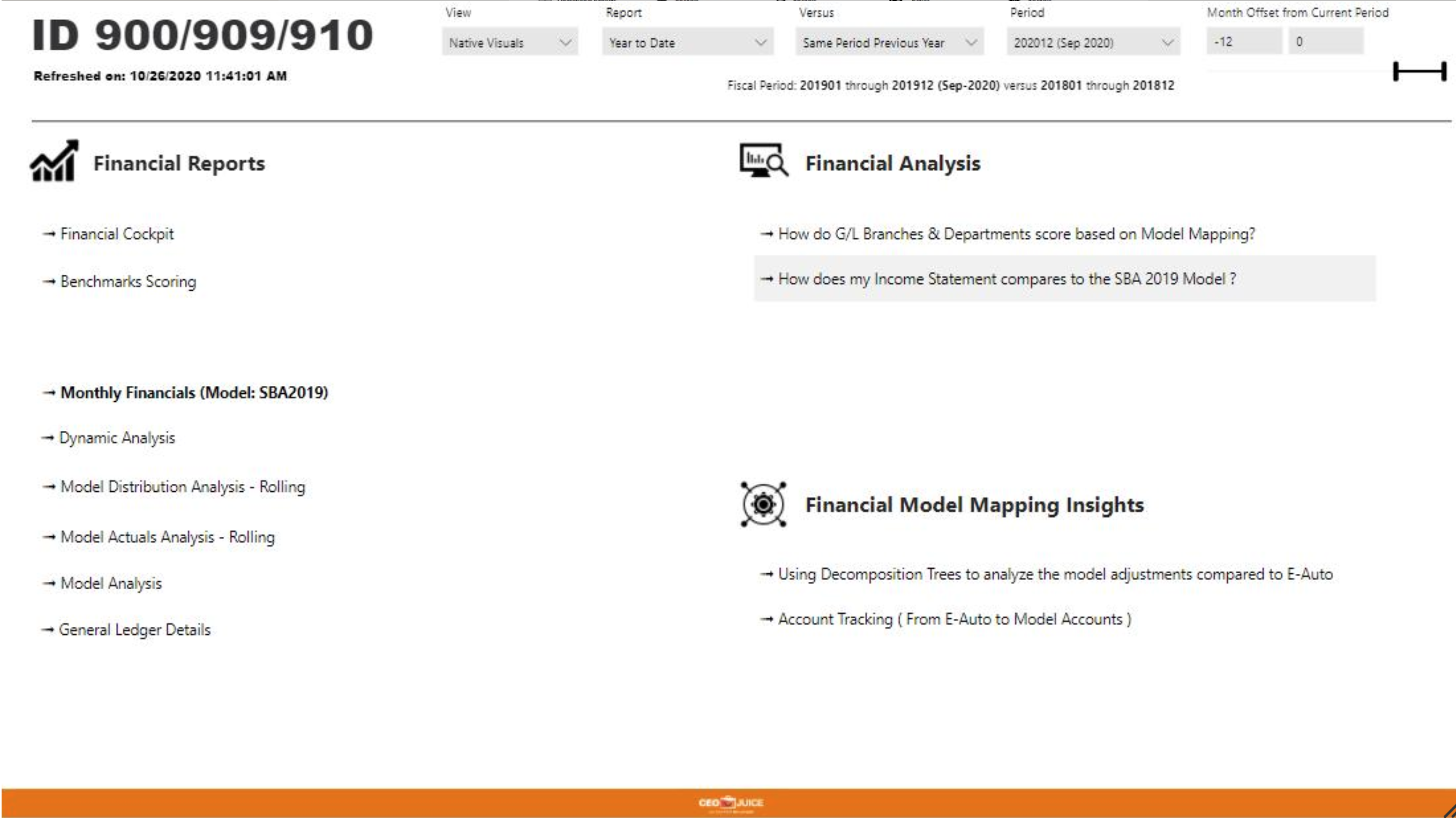 Financial Cockpit:
Benchmark Highlights to show target against "The Model". GL on report refers to eAuto and financial refers to the model. This page is high level overview. GL transactions straight out of eAuto, then we run through our mapping app (ID893) to blend it together, we are not storing or manipulating any eAuto data.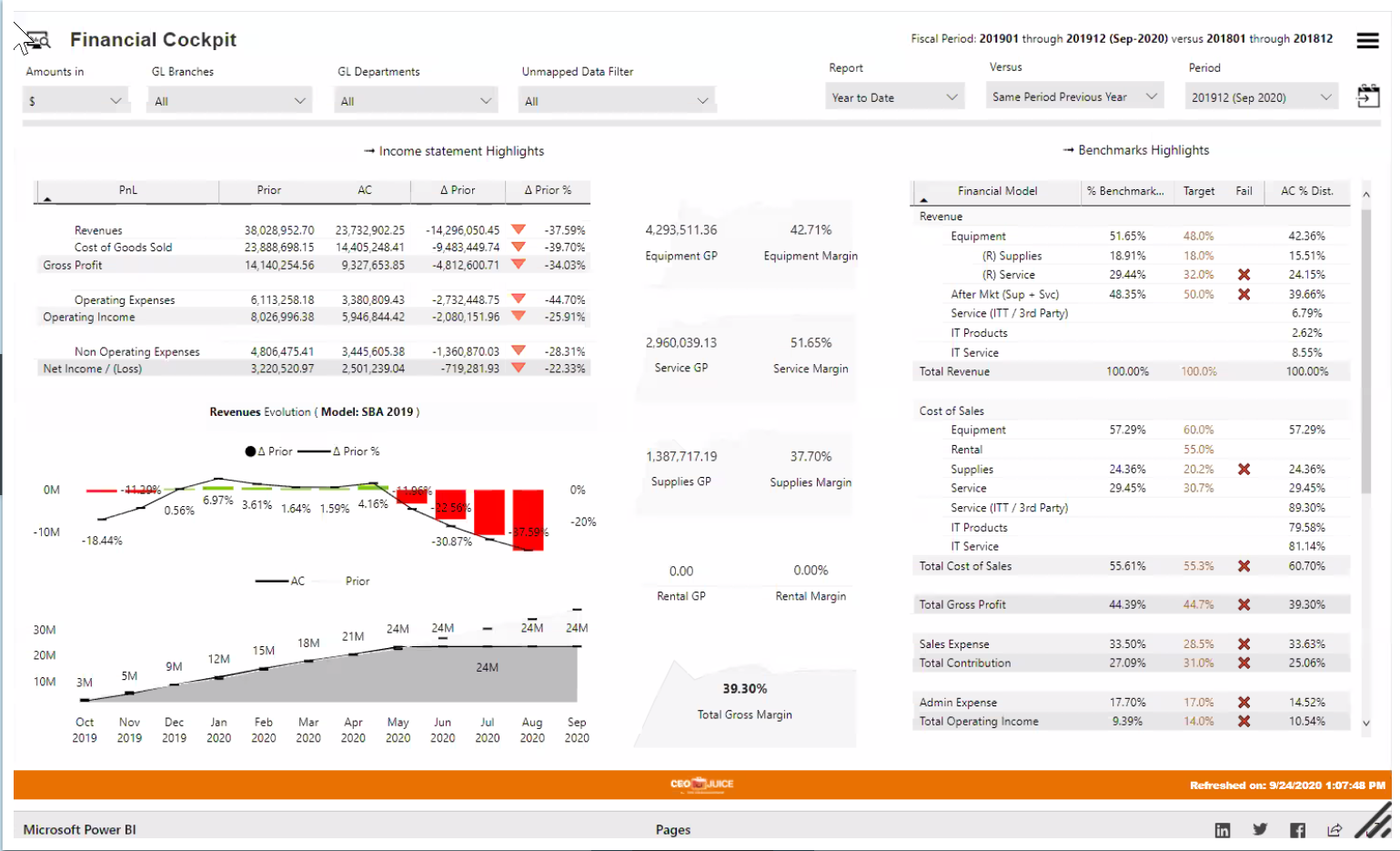 Use Tool Tips for details (Prior, AC=Actual), change from YTD, QTD, MTD.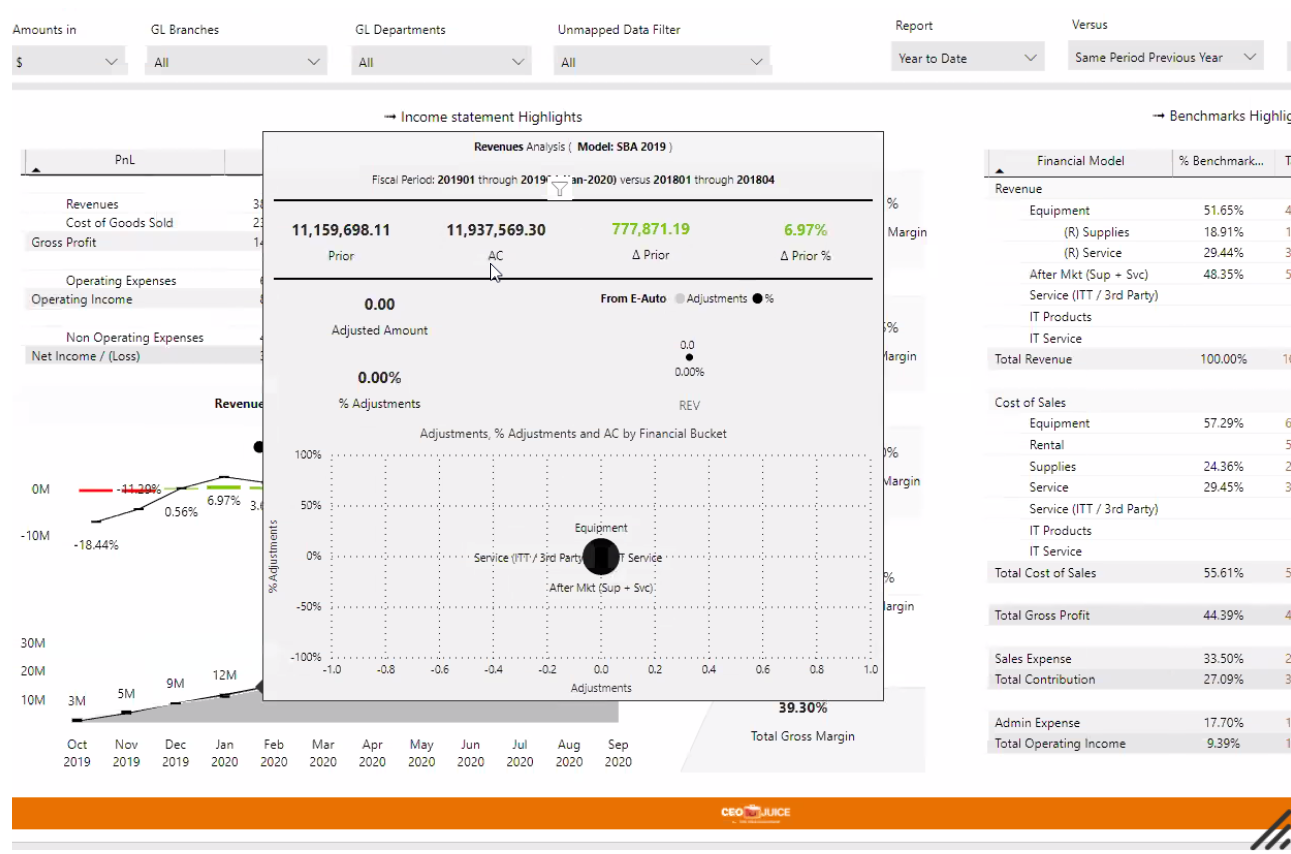 Can see details, use filters to see by branch, GL, etc.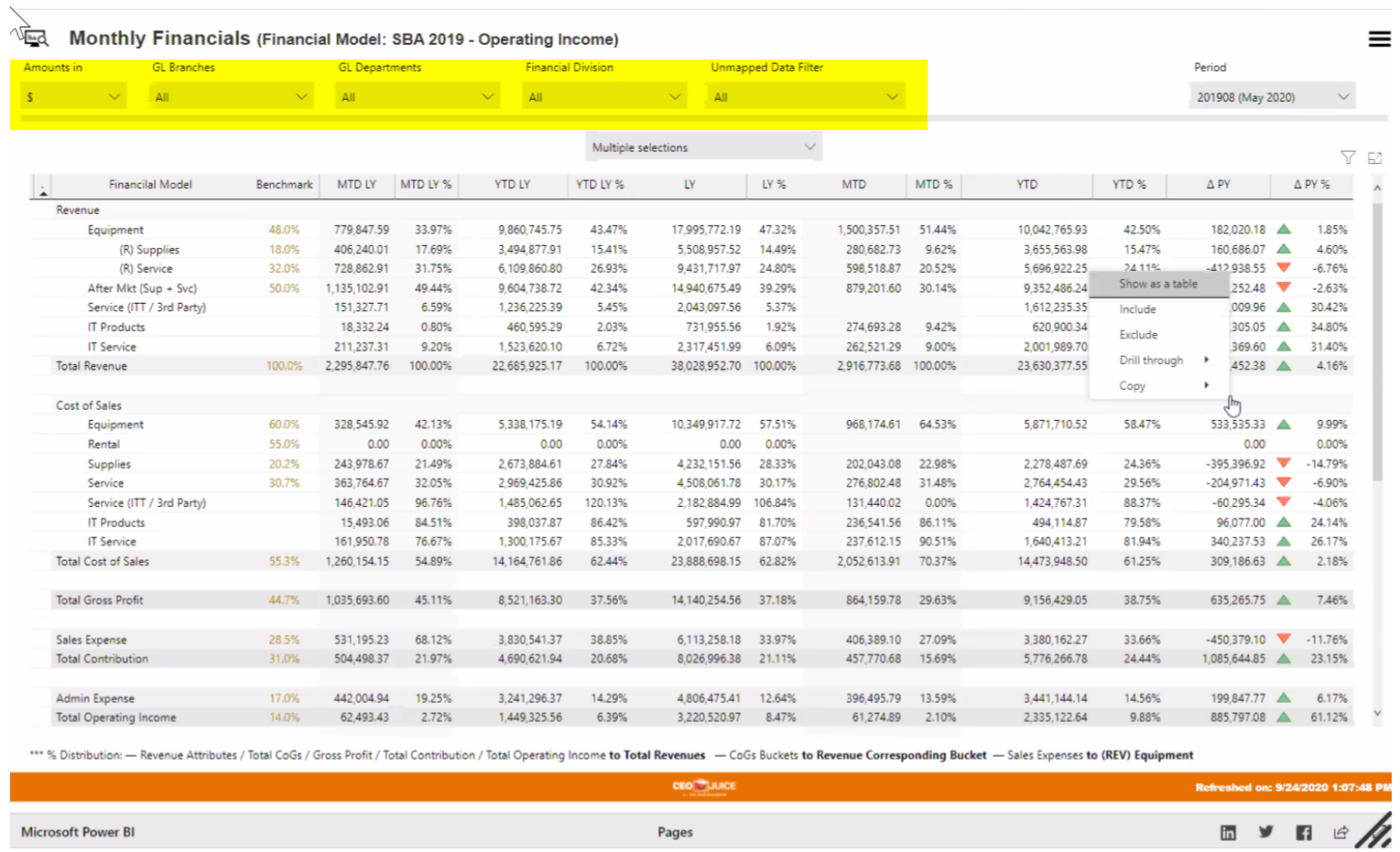 Right click to see transactions (i.e. confirm sharp credits, etc.) while reviewing real time: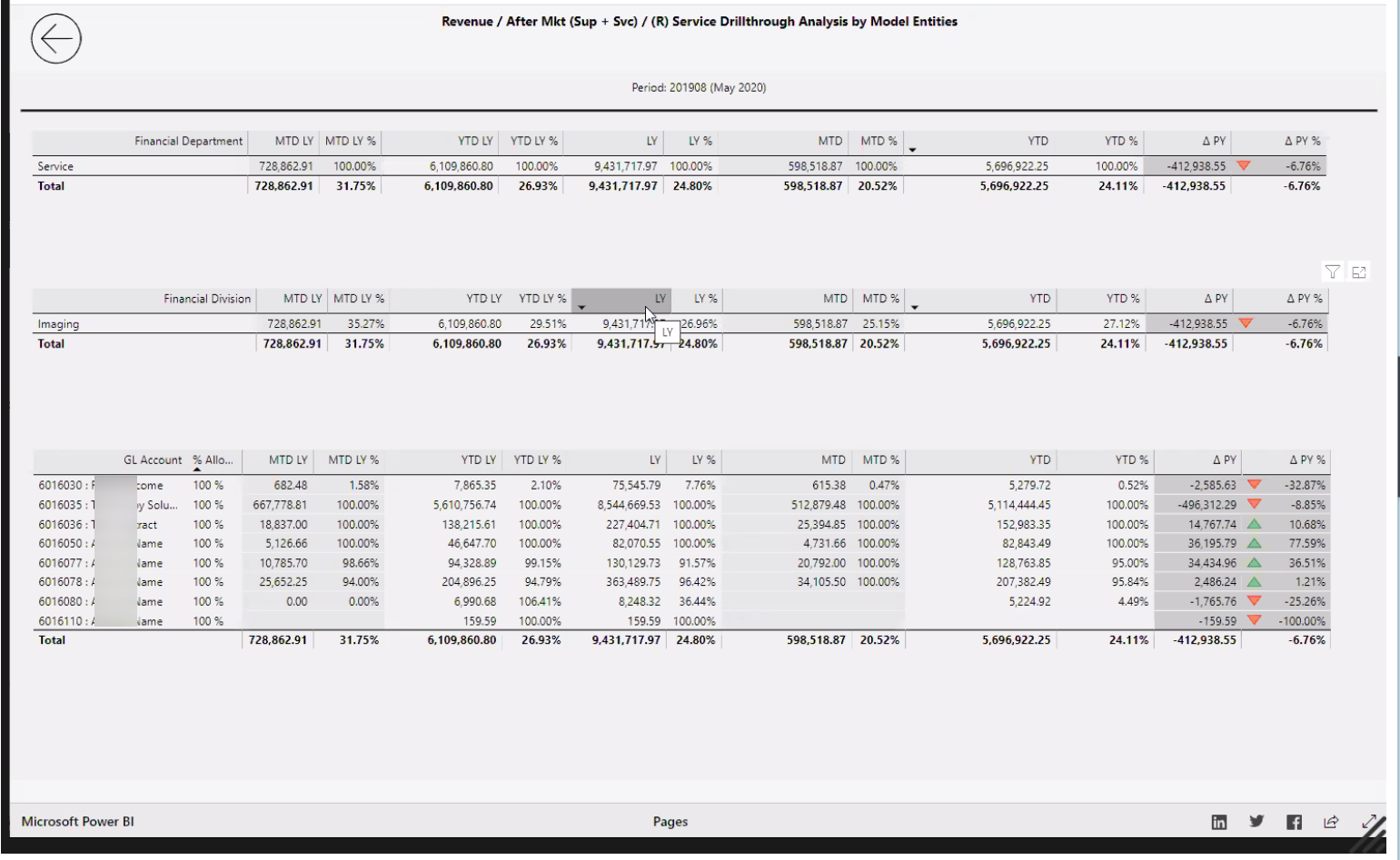 Rolling & Actuals is a Key Area to review
Analytics by model = contributing GL accts to detail level
Transaction details = detailed financial transactions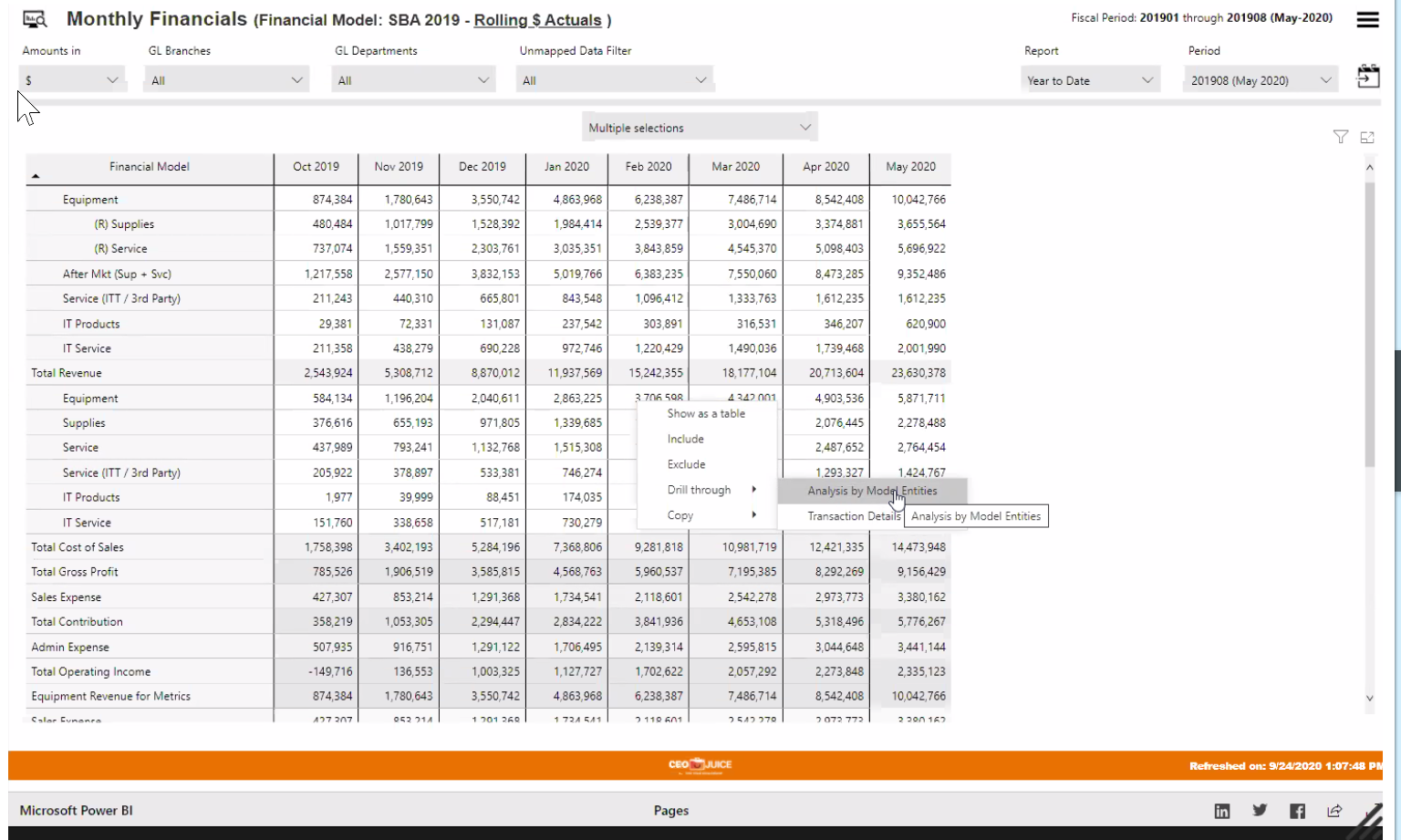 Income Statement and Income Statement with Model: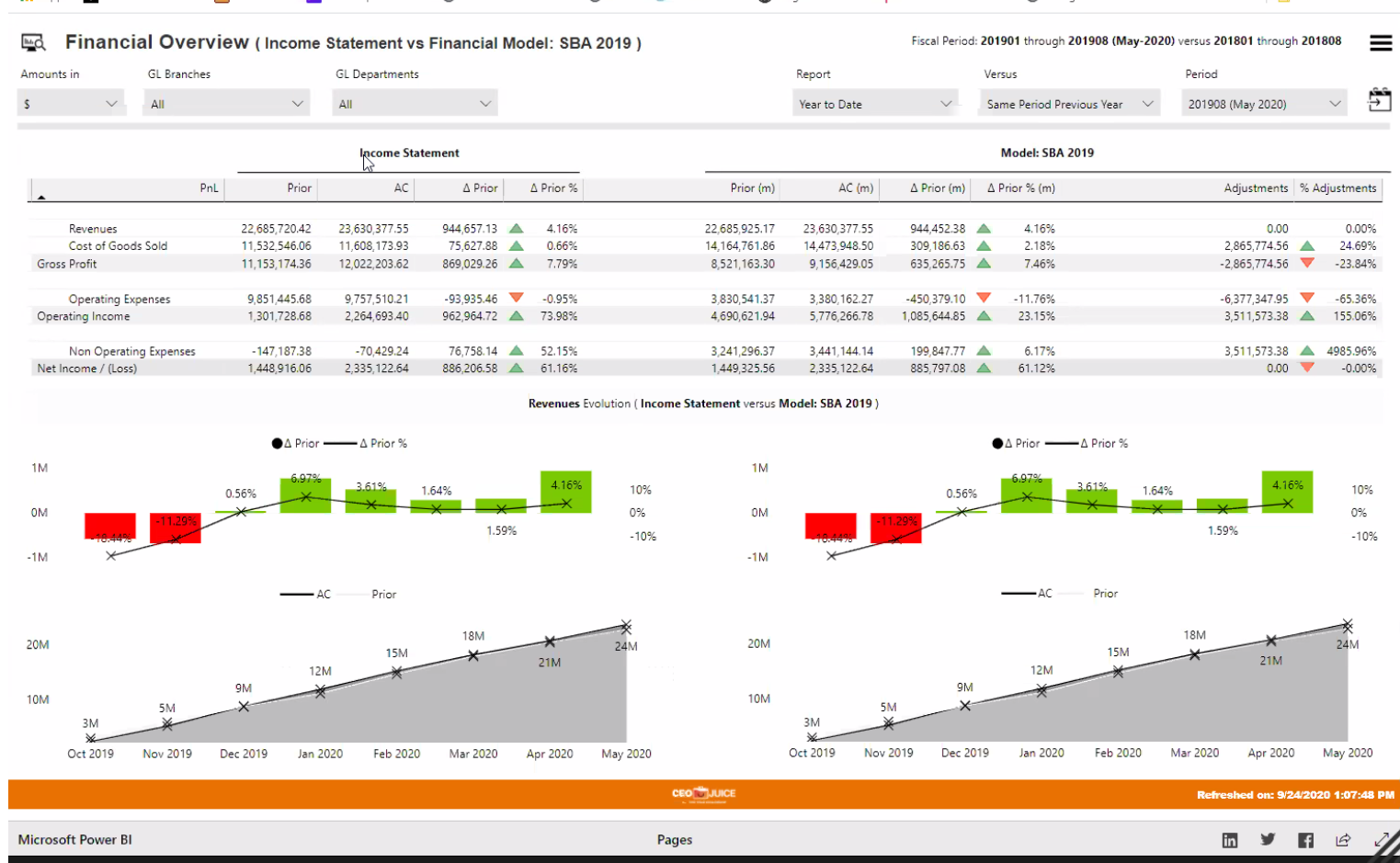 Click on GP to see how your Income Statement GP compares to Model (see how things mapped differently):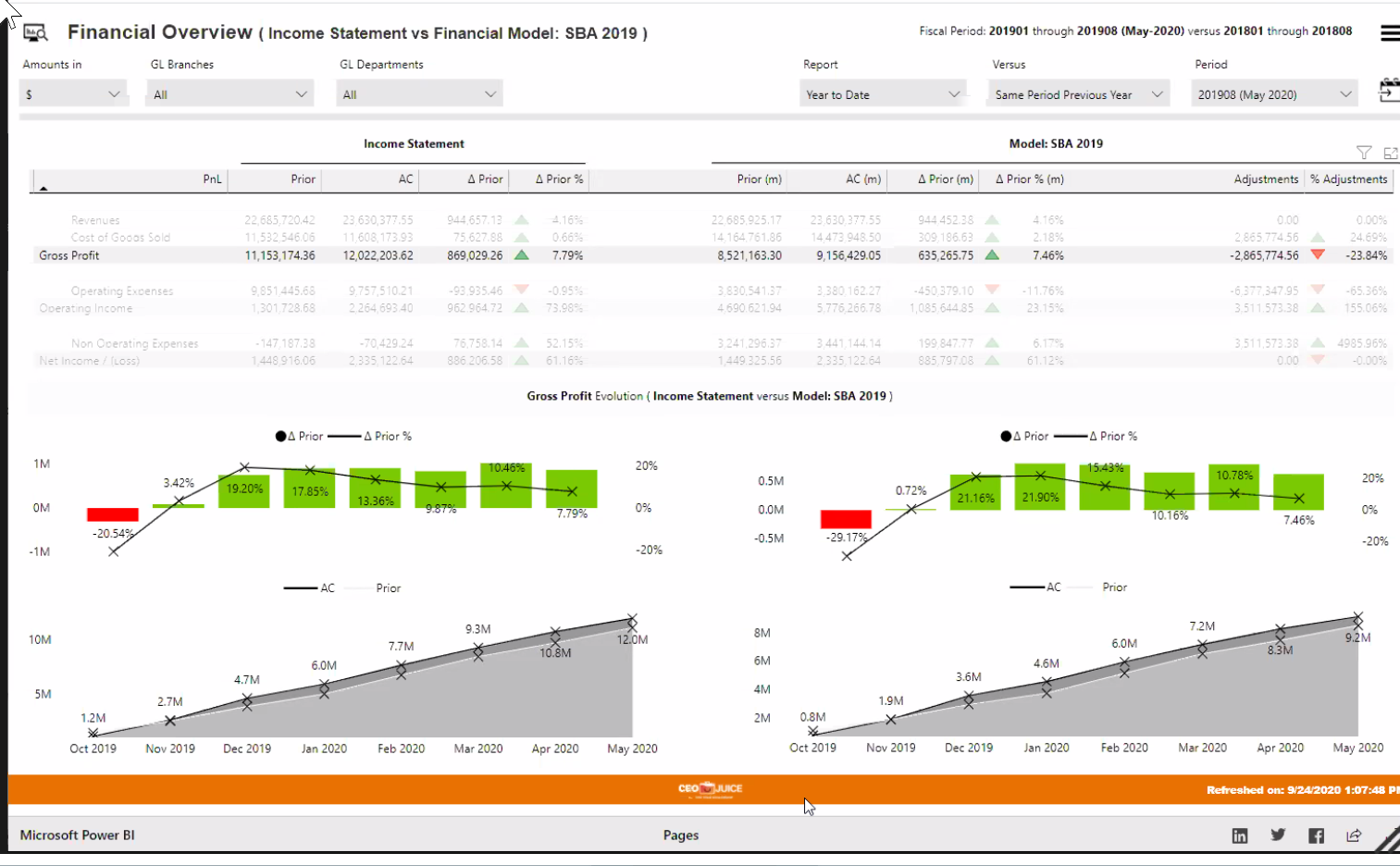 Model G/L Scoring - see how depts/branch score according to the model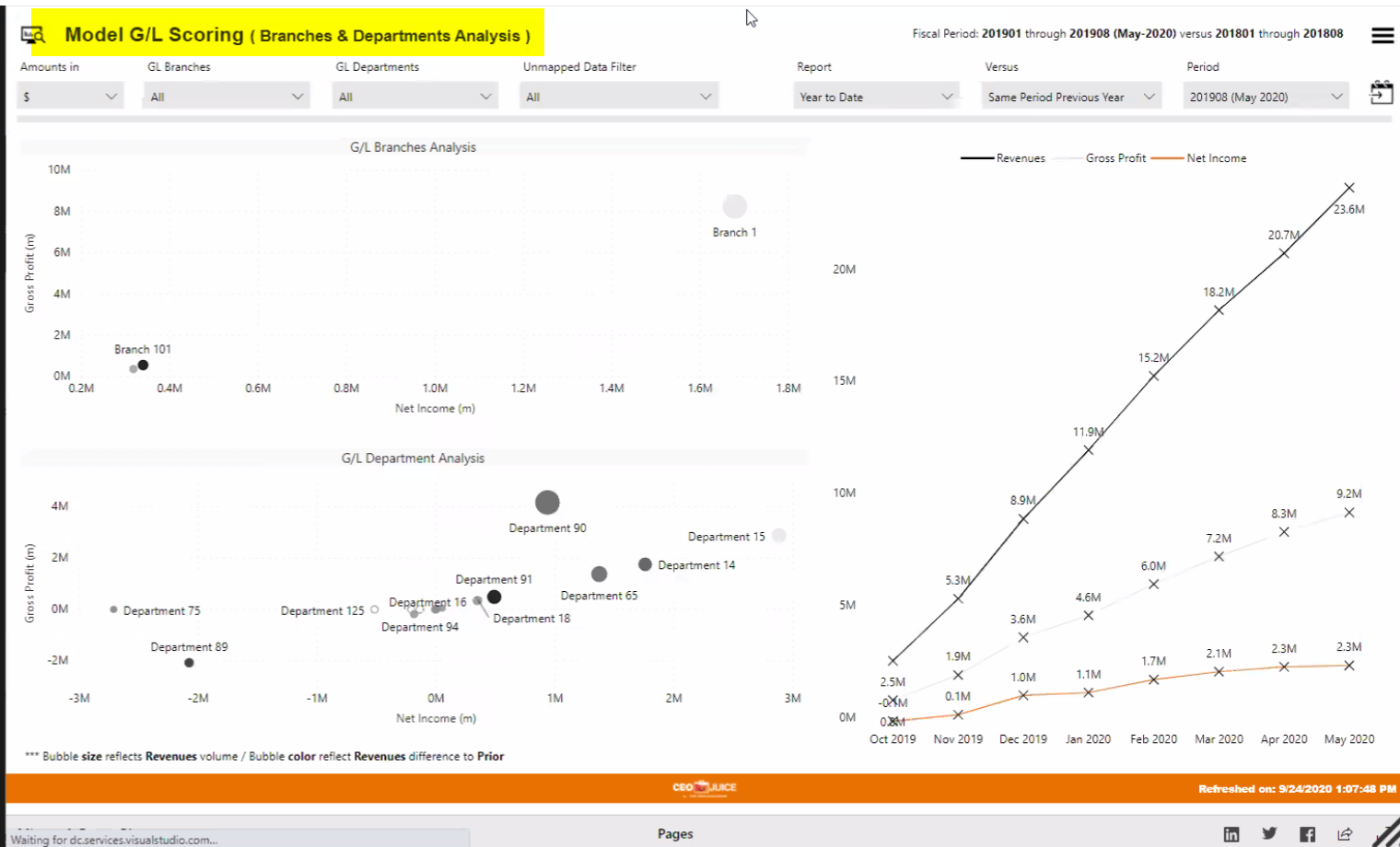 Can click on bubbles to see details: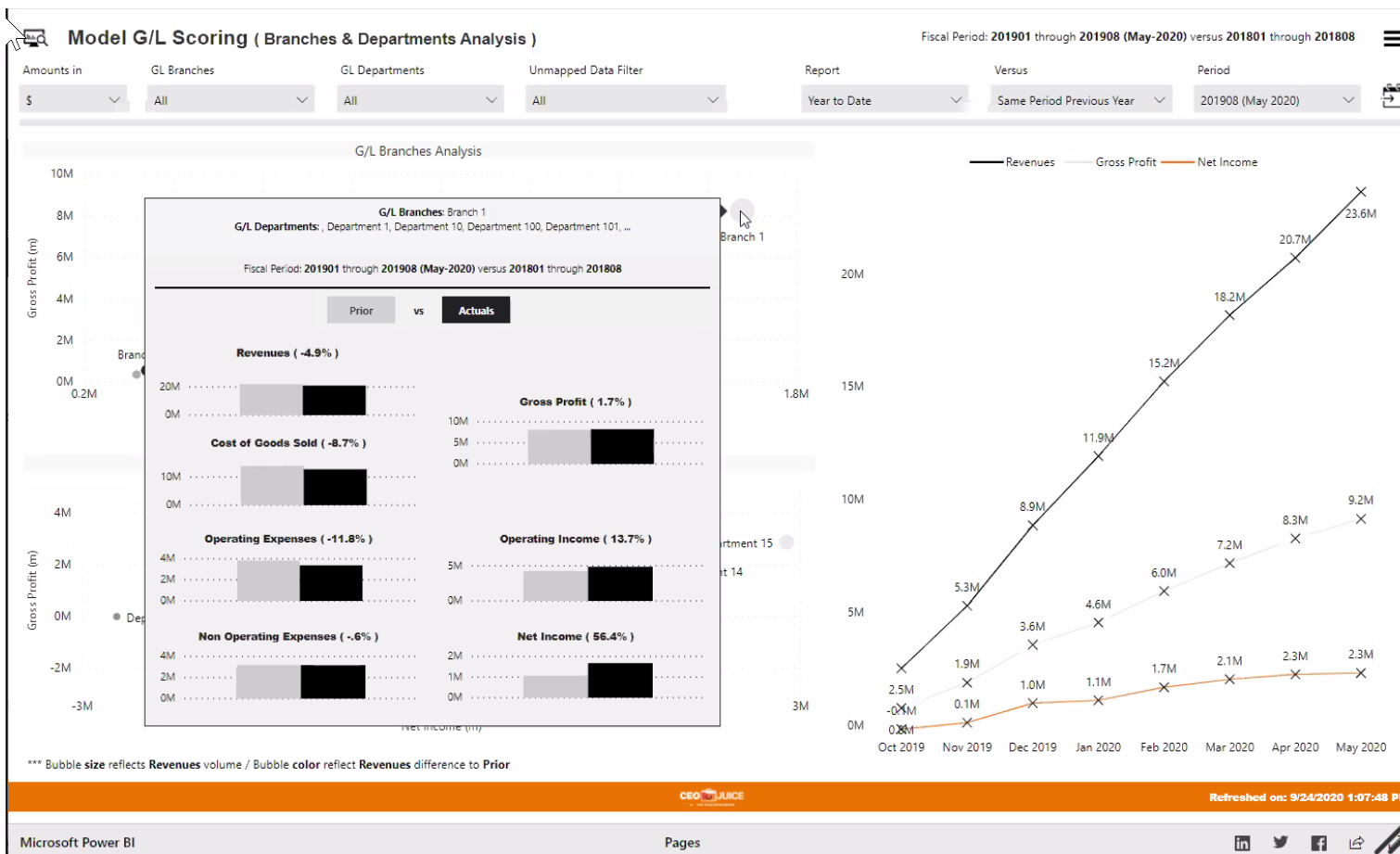 Adjustments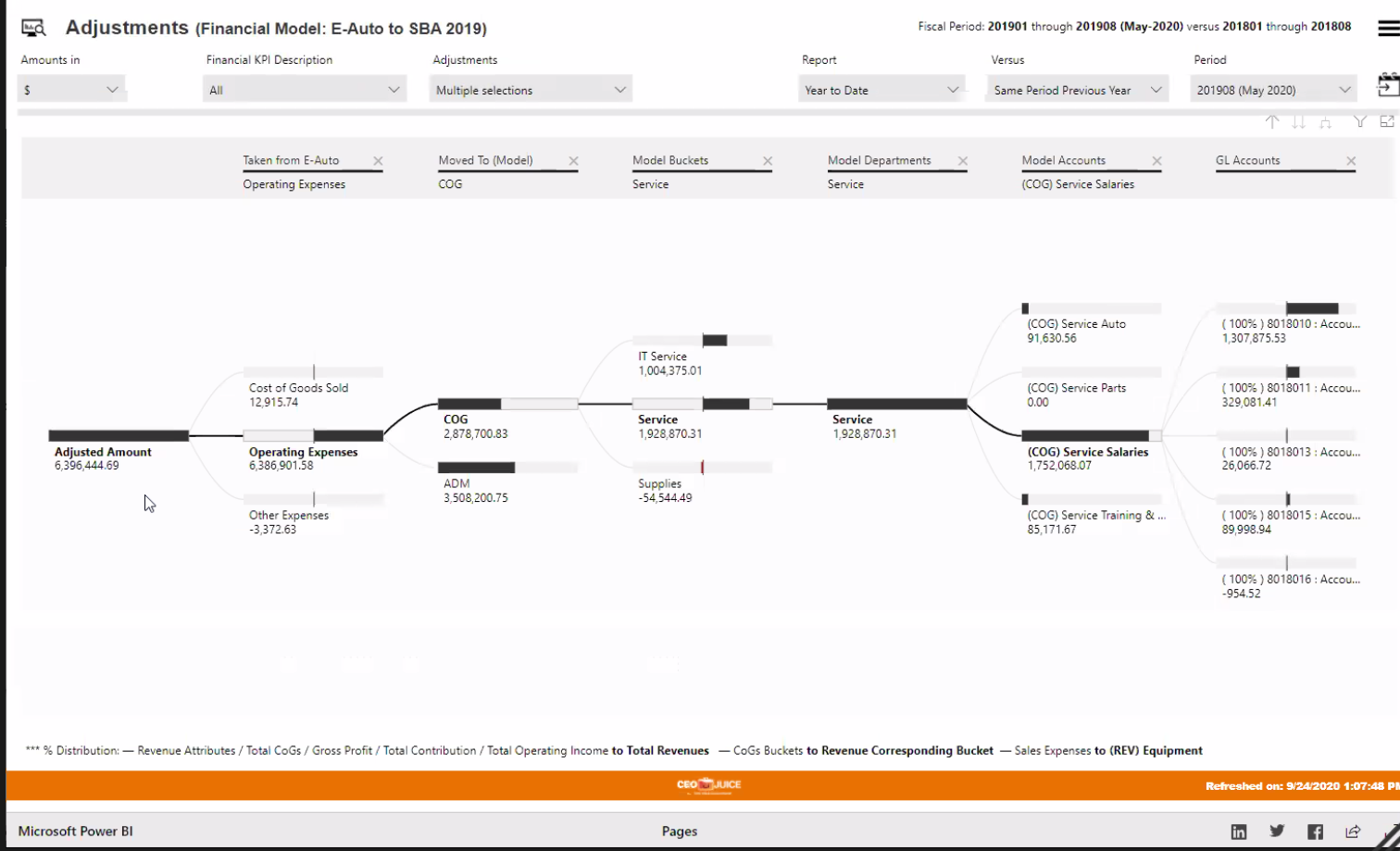 Click on to drill down to see adjustments/changes made per model