This is a daily summary of service calls invoiced, highlighting which service calls did or did not have a contact with an email linked.
Jump to Overview | Samples | Variables | Alert Functionality | Best Practices & Tips | Related Alerts
Overview
Overview
ID188 is a daily summary report of service calls that did OR did not have a contact with an email linked. It identifies the dispatcher, so you can see who is not linking and may need more training.
Linking contacts on service calls is required if you want to if you want to survey your customer after a call is closed on ID109. Contacts are also needed on ID181 if you want to keep the customer updated on their service call status. Both alerts look at the 'caller contact' field on the service call.
It is good business practice to keep your contacts updated with emails, as they may be useful in other areas such as meter collection, billing and potential sales opportunities.
Run Schedule: Daily, end of day
Type of Output: Email
* * *
Sample
Sample

* * *
Variables
Variables
VariableW: # of Days AFTER a call is invoiced to include the call on the summary.
This Variable should match your survey ID109 Var W. The default is 1 day.
VariableX: ZCJDisableCallSurveys, custom property used on ID109 survey to opt out a customer
VariableY: ZCJDNS109, contact category used on ID109 survey to opt out a contact
VariableZ: Branch numbers alert fires on (list multiple branches separate by commas). Leave blank for ALL branches
* * *
Alert Functionality
Alert Functionality
This alert reports all CM-Corrective Maintenance service calls that were Invoiced one day prior, and shows the calls that did or did not have a contact & email linked.
Service Call Contact is linked in the service call "Caller Contact" field, from the drop down list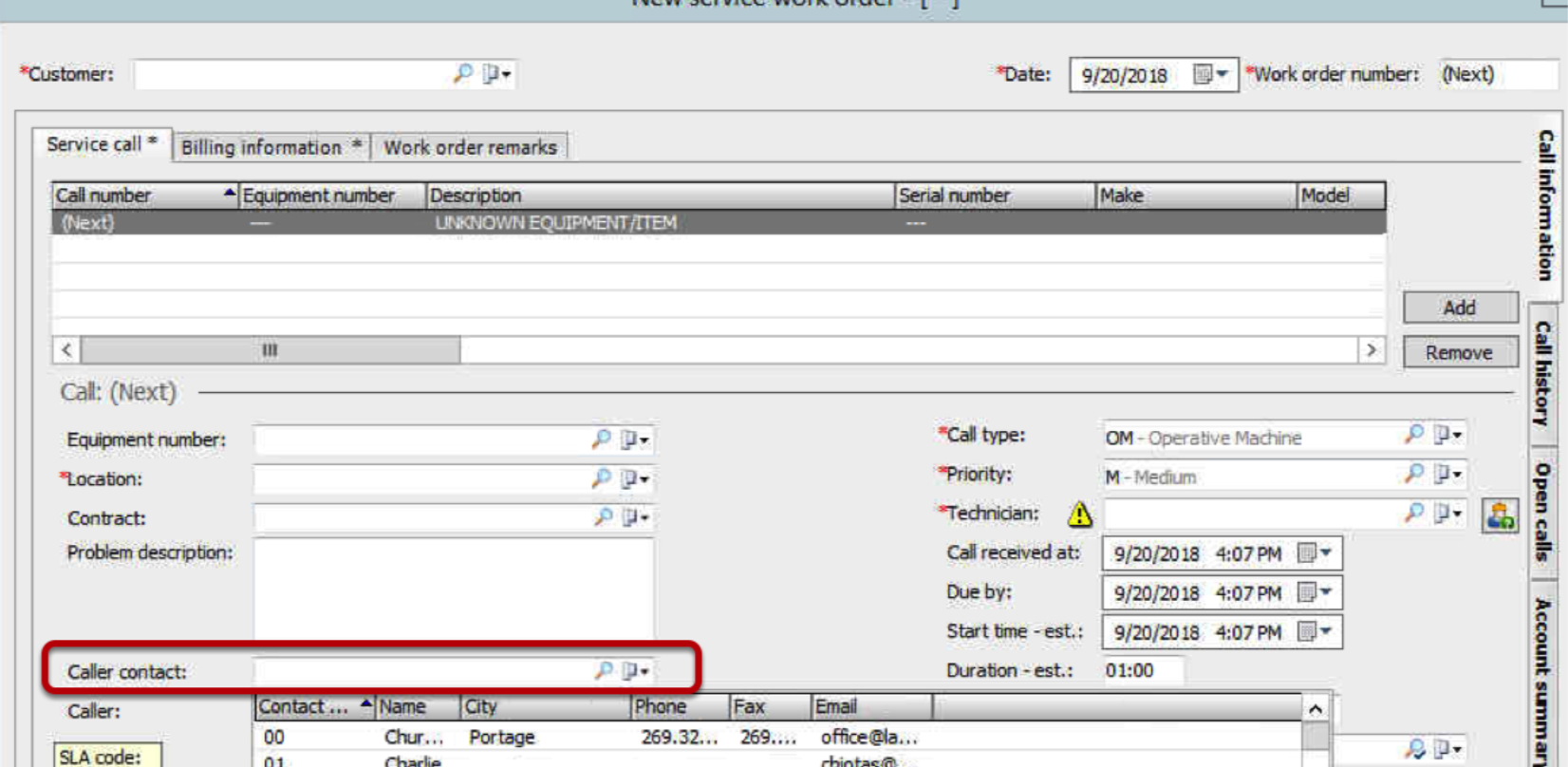 If no contact exists, a new record will need to be created by Selecting New

First name, last name, and email fields are needed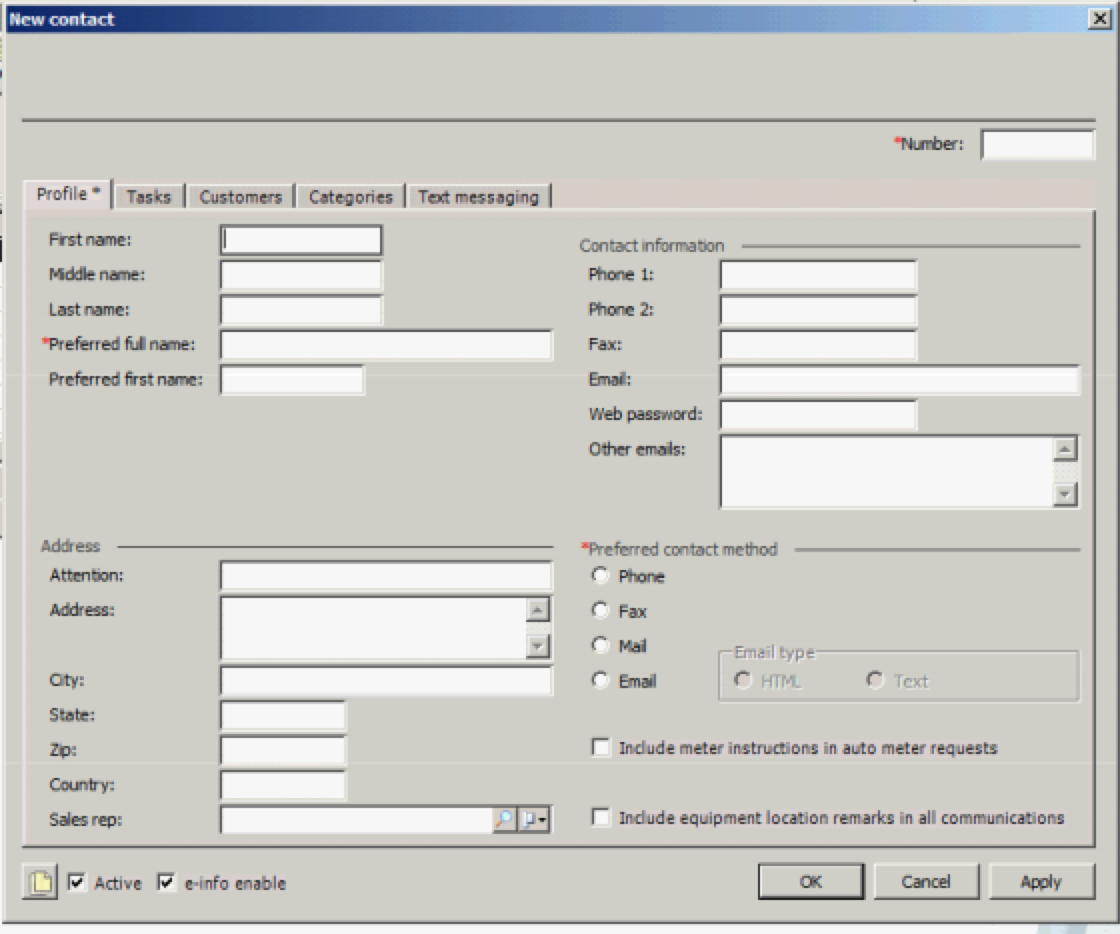 * * *
Best Practices & Tips
Best Practices & Tips
Contact Declines to Provide Email:
If a customer declines to provide an email and you want your dispatcher to stop asking each time they call in for service, you can add visualization for dispatchers to quickly identify this by entering a -decl- after the existing Contact Number.
Dispatchers will visually see the decline when entering future calls for that contact, and therefore stop future requests.

*IMPORTANT* adding -decl- to the contact number is a visual aid ONLY.
IT DOES NOT STOP A SURVEY OR CALL STATUS FROM EMAILING TO A CUSTOMER, if an email is listed.
See opt out for surveys ID109 here See opt out for call status emails ID181 here
The -decl- in the Contact Number field will show up as part of the "declined to give email address" count on the ID188 end of day summary report.
You can also add -3rd- to the end of the Contact Number for 3rd party contacts who you do not want to follow up with on emails.

See below eAutomate settings to stop the survey ID109 from being sent out. If this is set for a customer or contact, it will report on ID188 report
Opt out an entire customer from ID109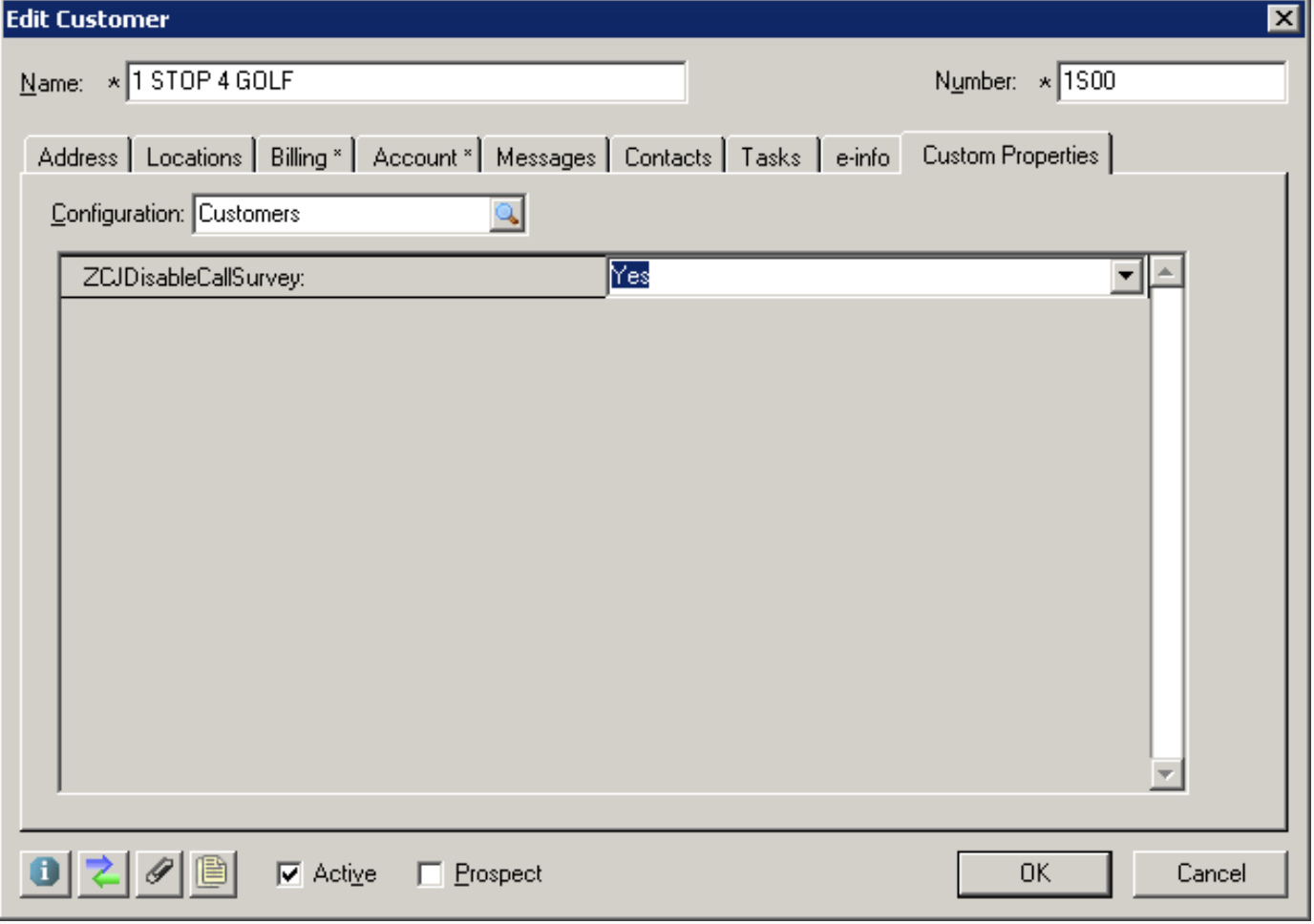 Opt out a specific contact only from ID109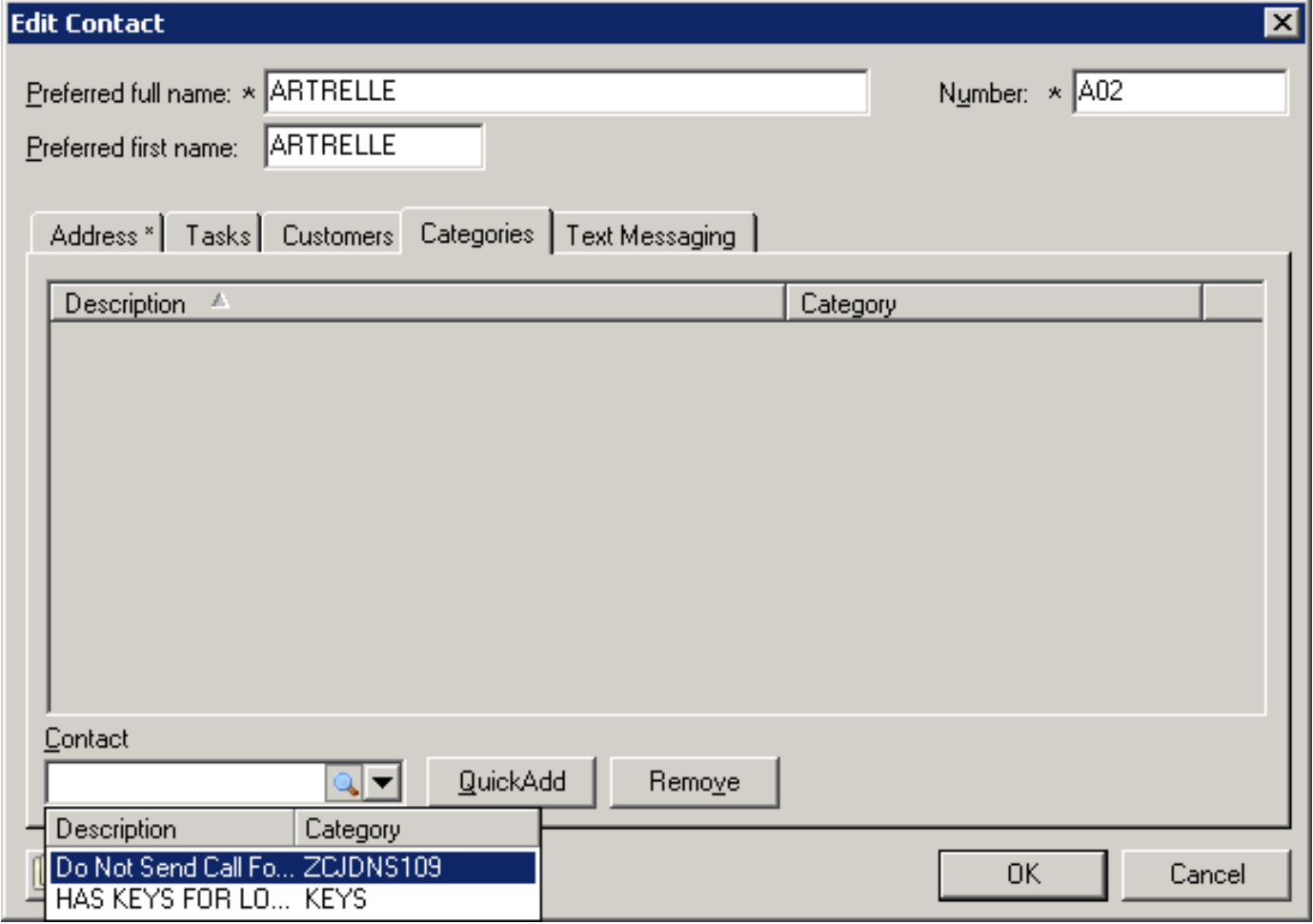 * * *
Related Alerts
Related Alerts
ID87 - Emails dispatch at time of call entry if they forget to link a contact and email
ID109 - Sends a survey to your customer after a call is closed
ID181 - Sends an update on the call status to your customer, when a call is entered/dispatched/completed
ID886 - End of day summary for Sales Orders with a contact/email linked or not linked