ID181 sends an email to your customers, person listed in the service caller in the "caller contact" field, advising them when the call is opened, dispatched, arrived, rescheduled and completed.  
We have other alerts similar to ID181, see here for the differences.
Notes & Options:
Emails sent on calls with a call type linked to a Call Type Category CM-Corrective Maintenance or PM-Preventative Maintenance. Use Variable 3 to exclude PM calls, by default includes PM calls.
The alert will not notify on same repeat status twice, if call is reverted back to a prior status i.e. technician dispatches to a call the email is sent, if the tech then undispatchers and then re-dispatchers at a later time, the alert WILL NOT email again.
This alert can bet set to default ON for all, or you turn it on in Selected Mode for specific customers. Set the global option in Variable Y to either Selected or All. In the Customer Record/custom properties tab is where you tweak per customer. See this post to decide how many emails your customers may want.
a) If global setting is ON (for all): use the custom prop ZCJCallAlertsOnOff set to OFF to turn it  off for that customer.
b) If global setting is OFF (for all): use the custom prop ZCJCallAlertsOnOff to turn it on                                for that customer.
See this post for additional info on On/Off set up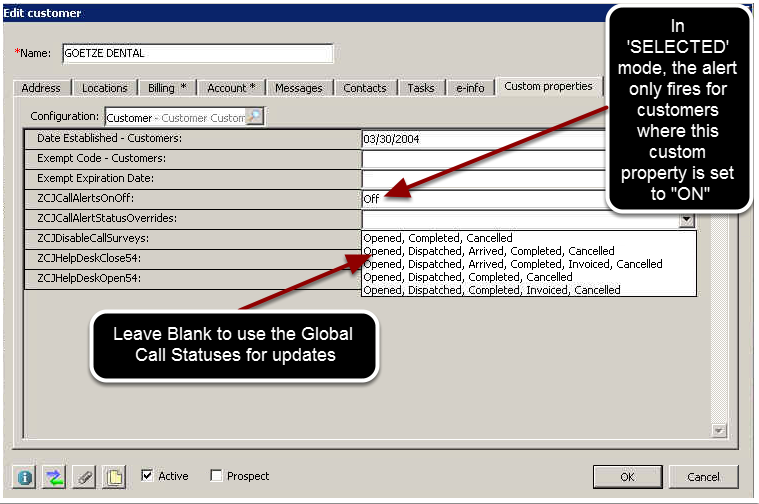 Use Variable 1 to set your global status for the email status' to send, for example set opened, dispatched, completed to email customers on those status changes. In the Customer Record/Custom Properties tab, ZCJCallStatusOverrides allows you to override specific status' for specific customers (example in above screenshot). If this field is blank, the alert will send based on your global subscription setting.
Use Variable Z to exclude technicians call remarks (at global level only) if you would like tech Call Remarks included on emails set variable to Include. The Call Remarks are from below example: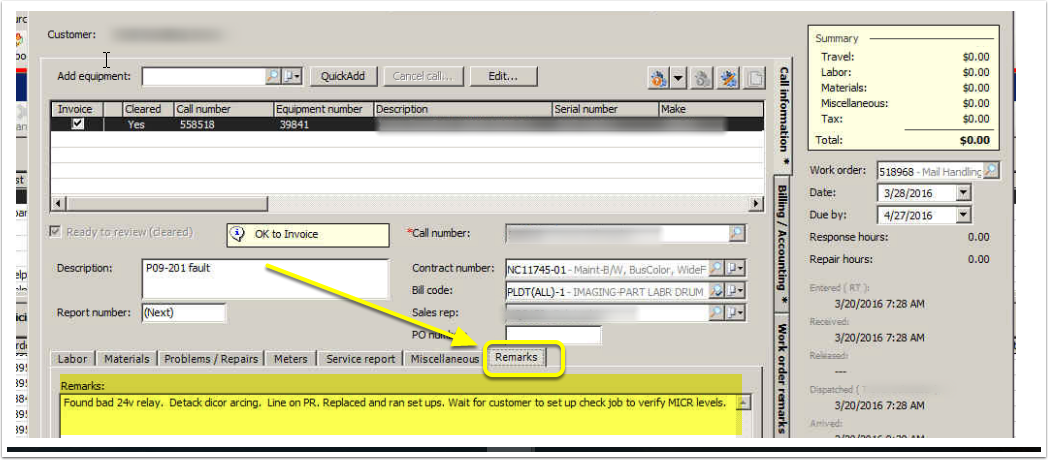 Emails are sent to the 'caller contact' on the service call, ID87 reminds dispatch to link if they forget.
(If you need this alert to go to more than one fixed email address, then please let help@ceojuice.com know.) We can tweak the alert so it considers 'other emails' on the Contact Record. To consider Other Emails on Contact Record. Format needed: Separate Other emails with semi-colon, unless version 16.1 or higher, then put on separate lines. 
Calls on Credit Hold status are still considered "pending/opened" calls by eAuto and the alert will still email when those calls are entered.
Default Variables: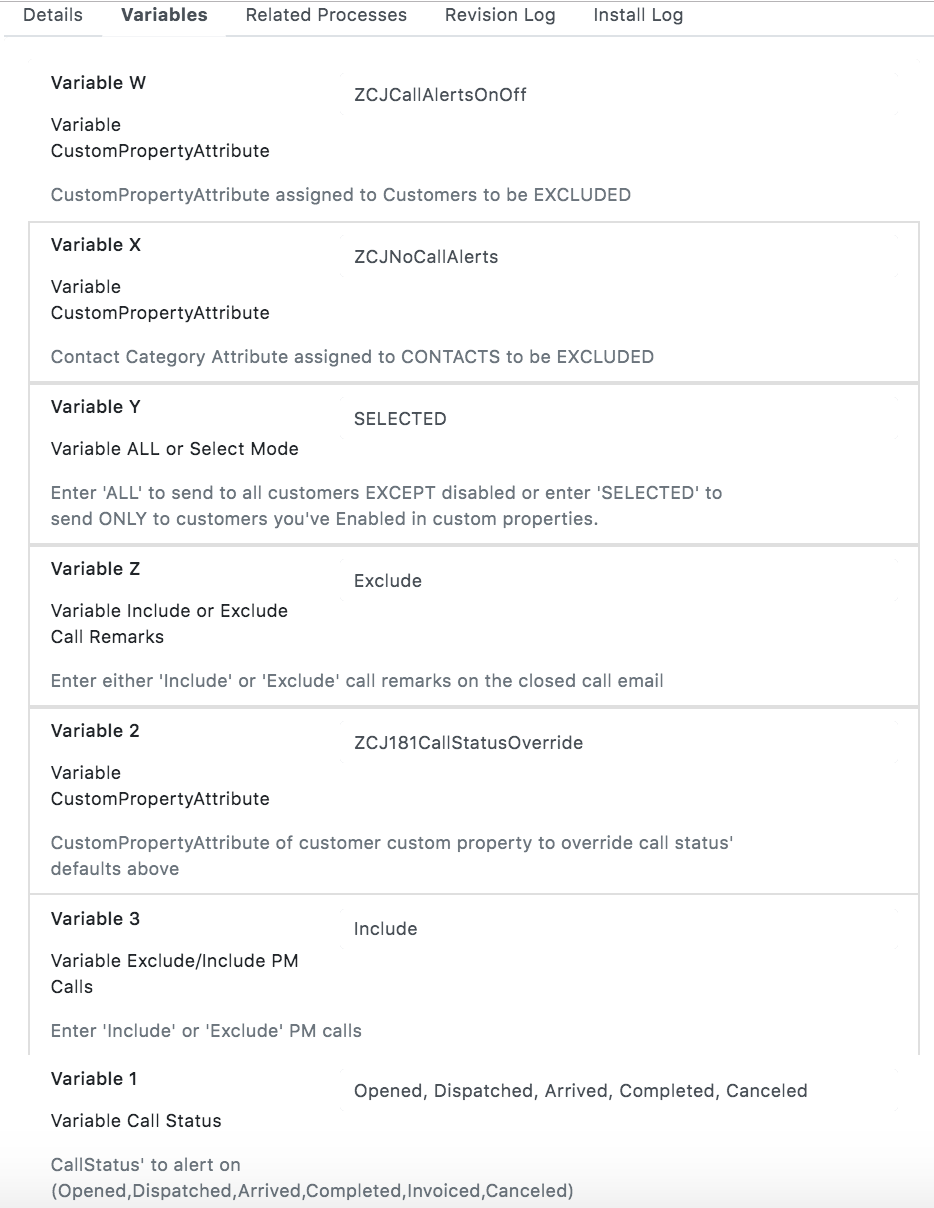 Call Entered sample: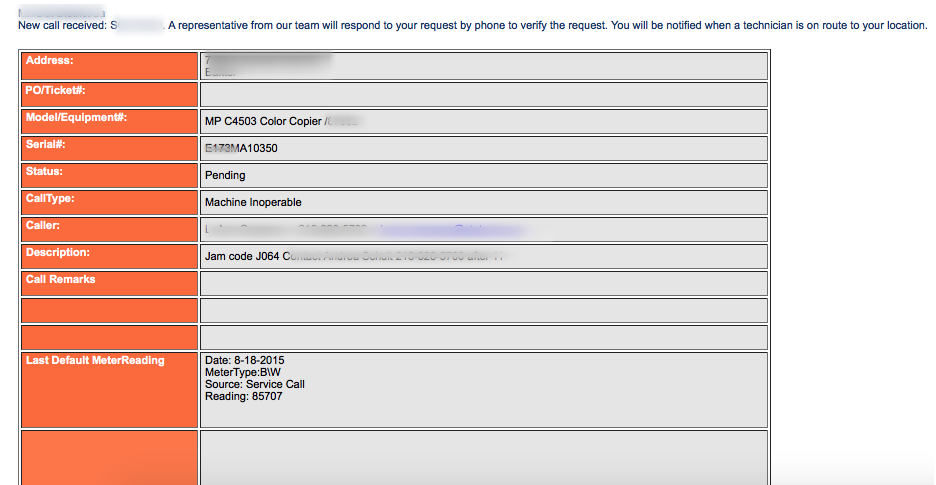 Call Dispatched sample: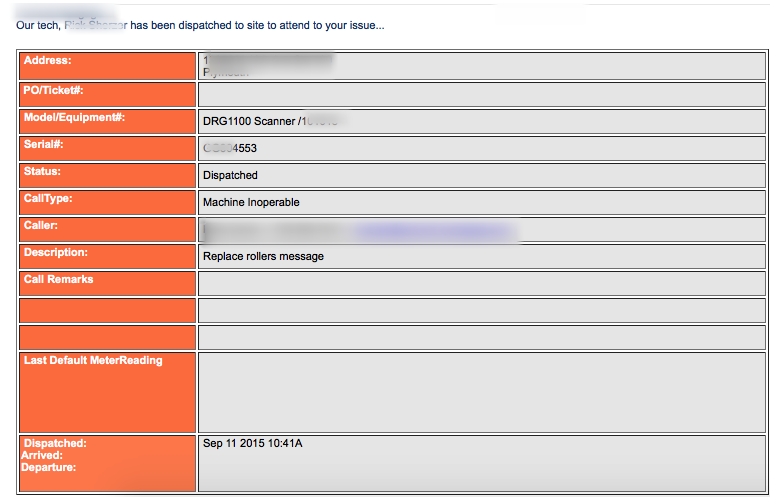 Call Rescheduled sample: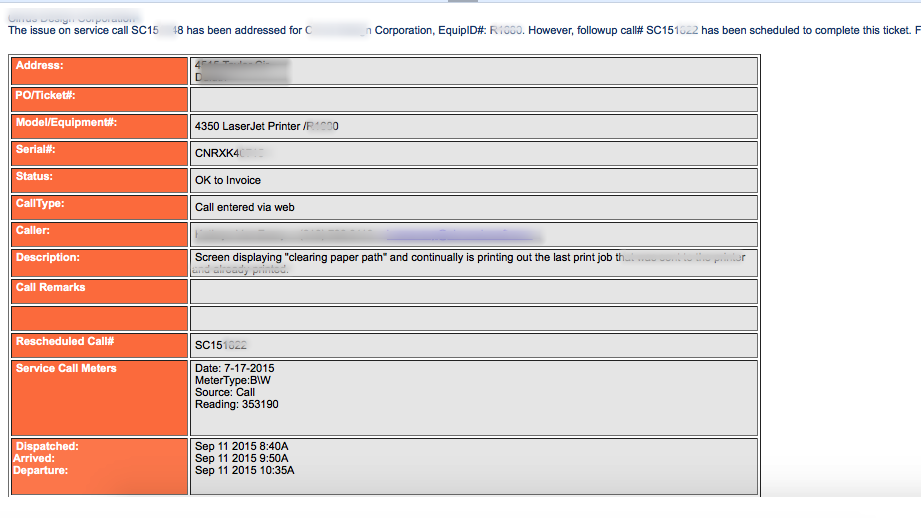 Call Completed sample: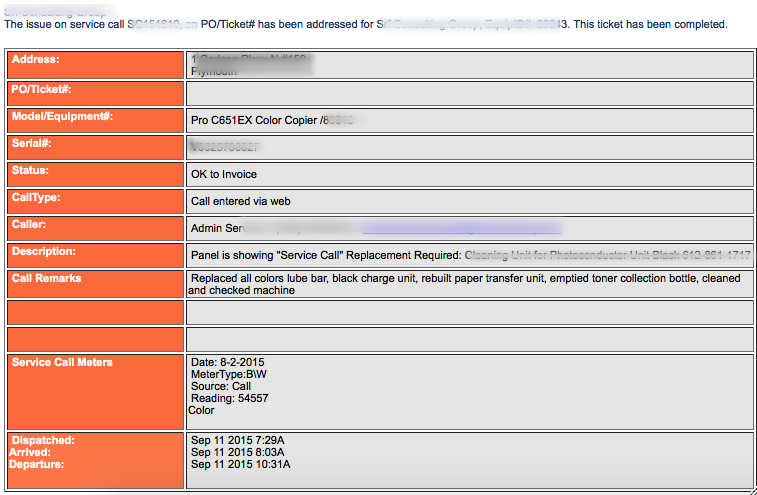 Additional Options:
1. You can customize the messages, and add a signature block / logo, links to Facebook etc.
2. We can include technician photo for dispatched calls (instructions for photos here)
3. We can include a link in the email when tech is dispatched to keep your customer continuously updated as to location and ETA. An "Uber style" continuously updating map, showing the tech as they head to your call, Click here for more details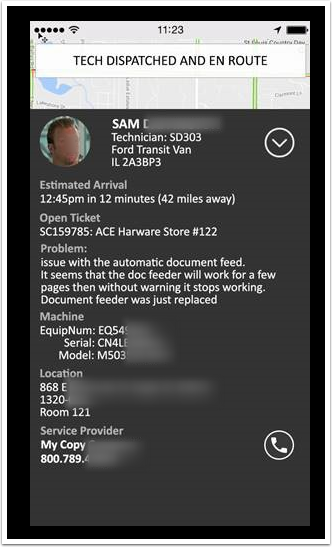 We include a question on the Service Call Survey ID109, that asks customers if they would like this service. We see 68% of people answer yes to this and about 12% answer no. In particular customers like to get the message that the tech has been dispatched and is on the way and like the fact that they know in advance which tech is coming. We also find that once techs understand that dispatching themselves is the same as telling the customer they are on the way they are less likely to get "detoured" en-route to the customer.
4. Option to have alert go to more than one fixed email address, we can tweak the alert to consider  'other emails' on the Contact Record. To consider this field in the record, format needs to be:
EA Version prior to 16.1 email separated by semi-colon  AND on a separate line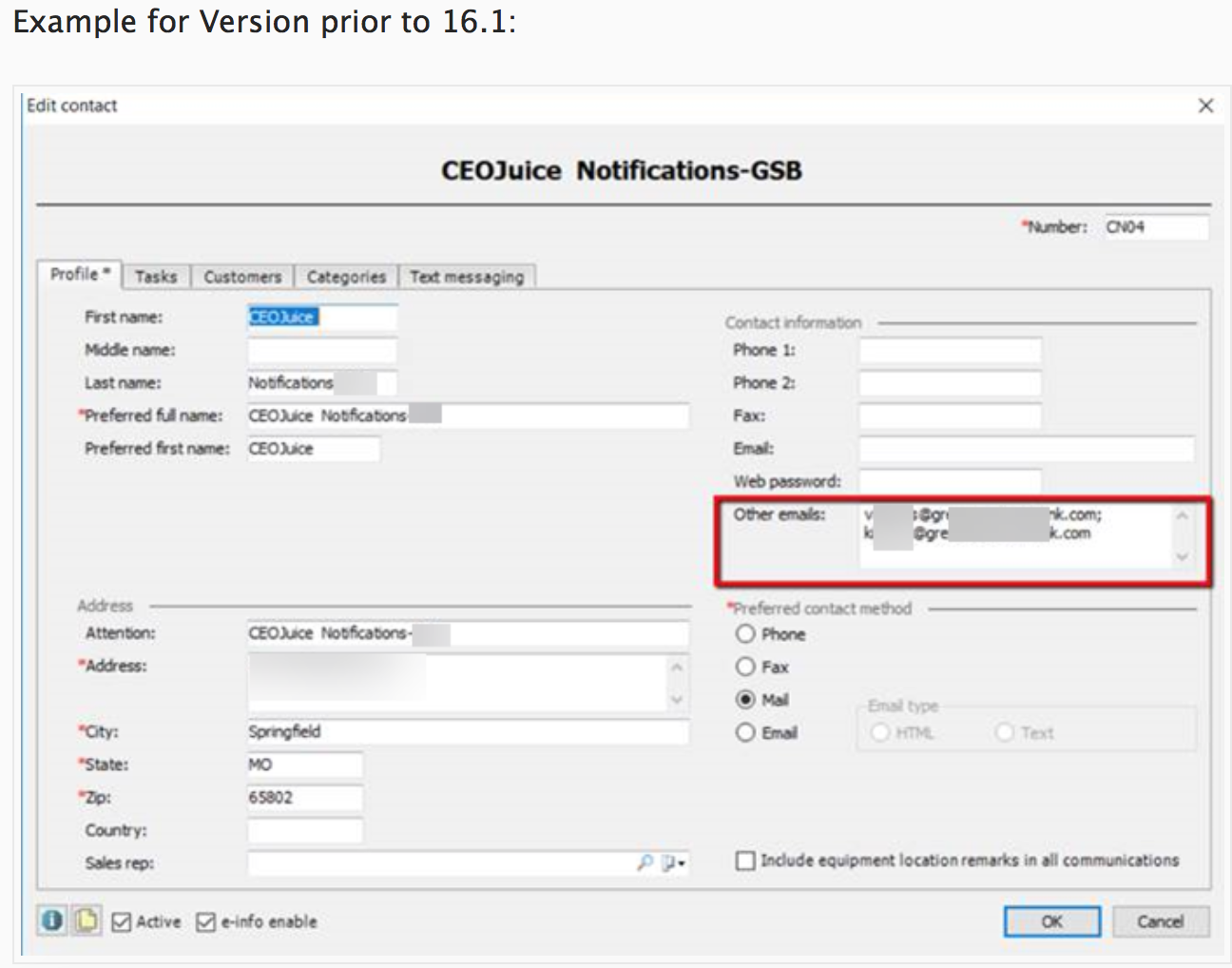 EA Version 16.1 or higher, each email separated by semi-colon