Our service call survey ID109 is our most popular process, and we believe this process will have the single biggest impact on your business. Measuring customer satisfaction can have a huge impact on setting your dealership apart from others. We encourage you to just get it started and tweak it later.
15 minute video overview here . Additional links on Net Promoter Score (NPS), survey responses and understanding results click here
*Sent out one day after a call has been invoiced (must be no open calls / reschedules).
*Only sent on calls with call types linked to call type 'category' CM-Corrective Maintenance (can be customized if needed).
*Calls needs a contact/email linked in call "caller contact" field, click here
*Ability to turn off survey for a customer or a contact if they request, click here
Survey Questions
All questions can be customized, however we suggest you start with our template below. We give you a DashBoard where you can see what questions are being answered and the % that are ignored and we do not set any question as mandatory. 
You can email help@ceojuice.com and we will modify the questions for you.
There are three key questions that will break some reports if changed:
1. How likely are you to recommend our company to a friend or colleague? (This is the Net Promotor Score question and cannot be changed if you want to track a score)
2. Rate our technician overall
3. Rate our dispatch overall
Our default questions:
Example of a shorter version: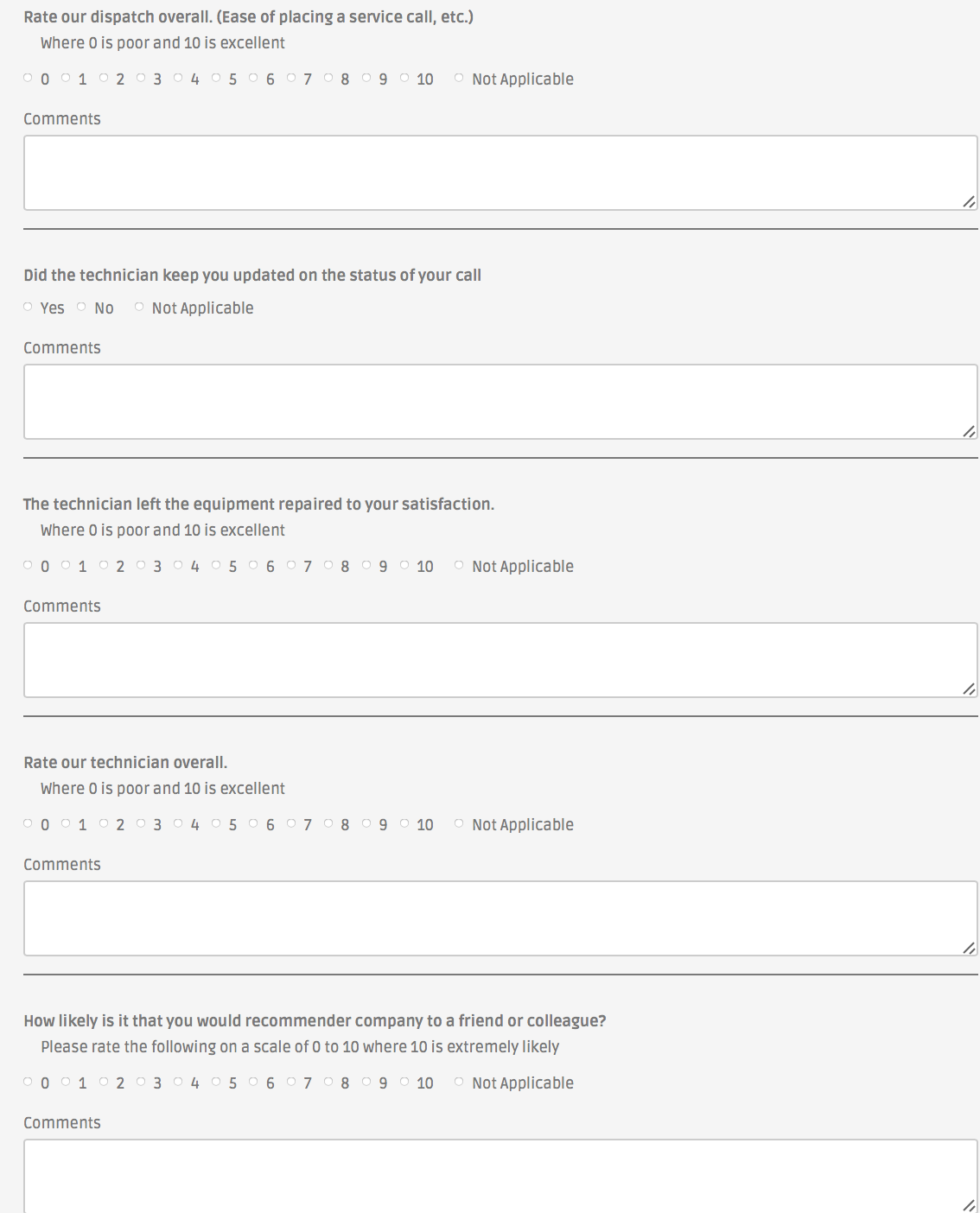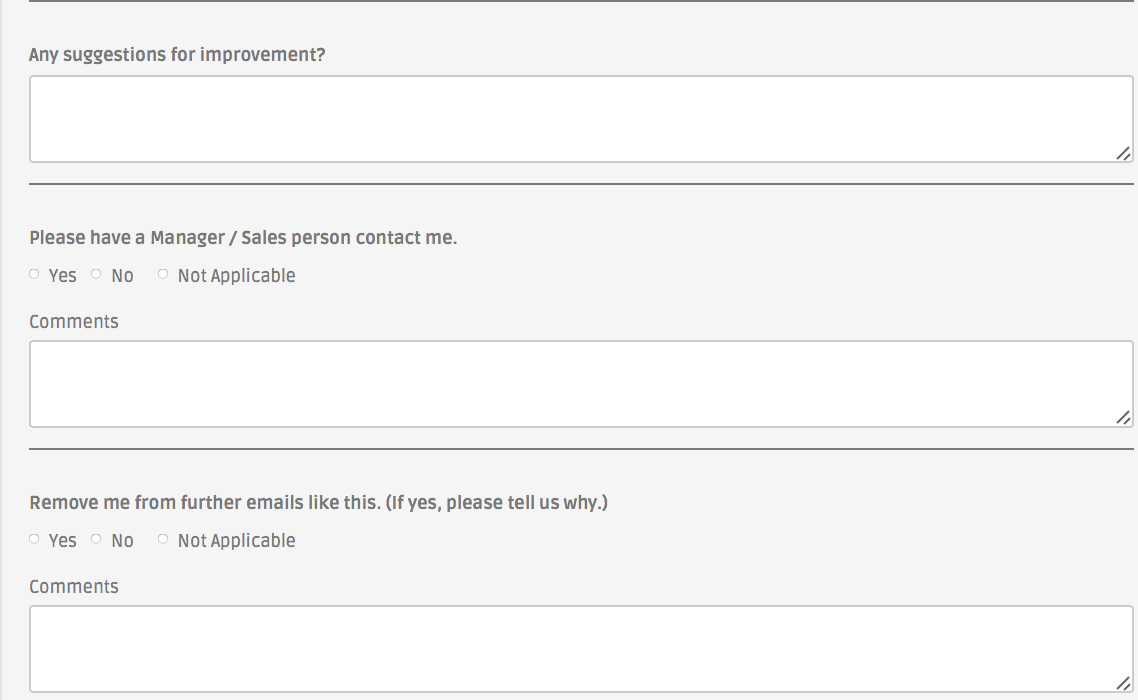 Cover email 
This is our standard template, can be customized as needed. We would recommend adding a personalized signature block (examples here):
_____________________________________________________