We believe it is good business practice to keep your contacts updated with emails as they may be useful in other areas such as meter collection, billing and potential sales opportunities.
ID109 Service Call Survey follows up for feedback after a call is closed. ID181 updates customer on status of the call , when a call is entered, technician dispatched and completed. Both alerts look at the contact on the call to email.
ID188 is a daily summary report of service calls that did OR did not have a contact with an email linked. It identifies the dispatcher, so you can see who is not linking and may need more training. Use ID87 to remind the dispatcher for each call they forget to link a contact with.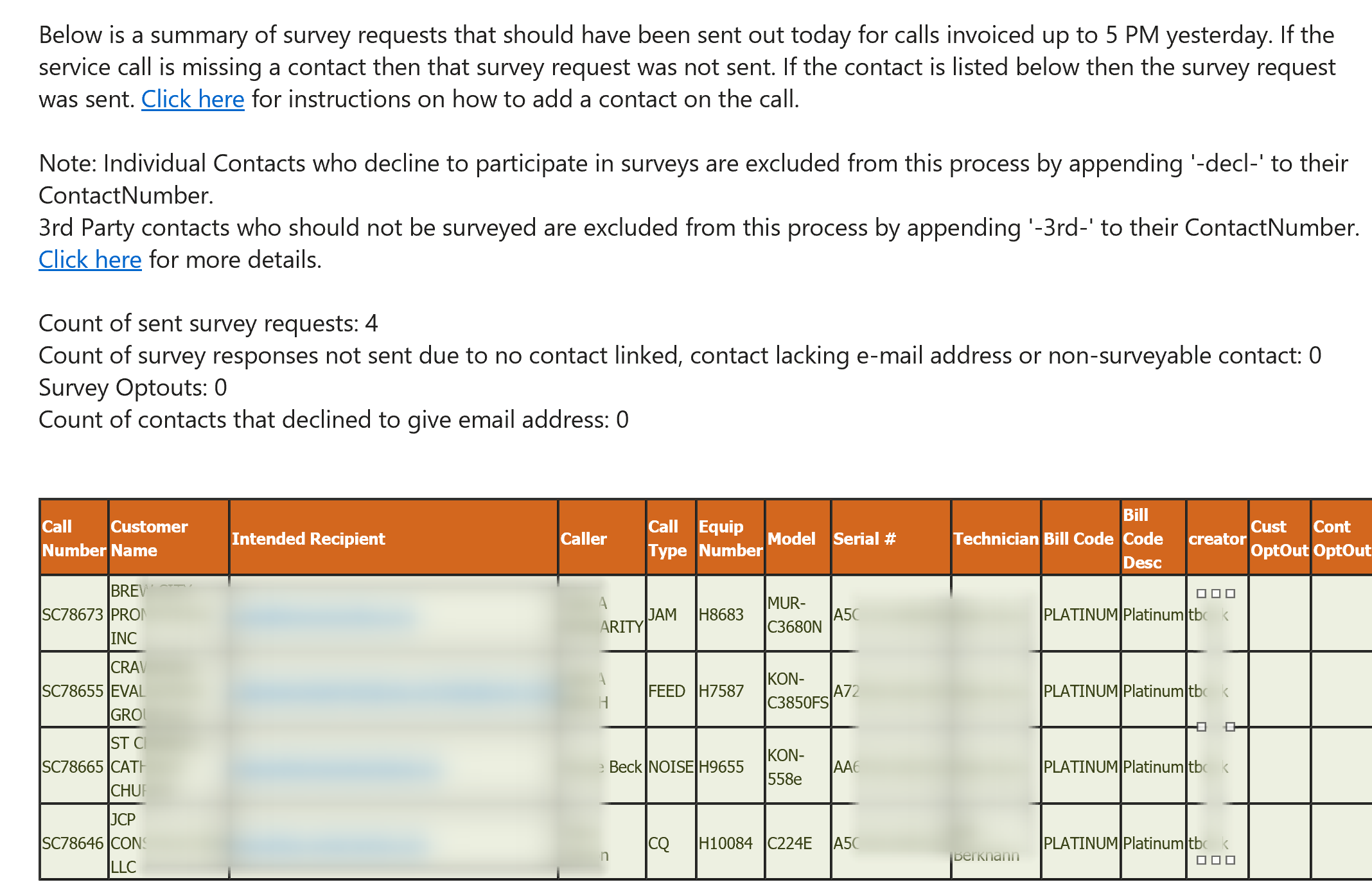 This report tracks requests to opt out of surveys, and the customers who did not want to give an email. Dispatch will still have to create the contact (if it doesn't already exist).
If a customer declines to provide an email, enter -decl- after the existing Contact Number. The -decl- in the Contact Number field will show up as part of the "declined to give email address" count on the summary report.
Dispatchers will visually see the decline when entering future calls for that contact, and therefore stop future requests.

*IMPORTANT* adding -decl- to the contact number is a visual aid ONLY. IT DOES NOT STOP A SURVEY OR CALL STATUS FROM EMAILING OUT (if an email is listed)
See opt out for surveys ID109 here     See opt out for call status emails ID181 here
*You can also add -3rd- to the end of the Contact Number for 3rd party contacts who you do not want to follow up with on emails.

We also have ID886 that does the same summary but for Sales Orders with a contact/email linked.