Keeping track of terminated contracts can be helpful for service, admin and sales. This alert is to notify the appropriate person(s) of the contract equipment terminated today.
Overview | Samples | Variables | Alert Functionality | Best Practices & Tips | Related Alerts
* * *
Overview
Overview
This alert considers the termination date of the contract and also fires on individual equipment if removed from the contract with a Termination Code. On both levels, the logic only considers a date 90 days ago or more recent - if you terminate a contract or equipment effective 120 days ago the alert will not fire. Each equipment will only be reported once.
Due to the logic in the alert, it does need to be run daily. Changing the schedule would mean customization of the alert logic.
Run Schedule: Daily evenings
Type of Output: Email
* * *
Sample
Sample

* * *
Variables
Variables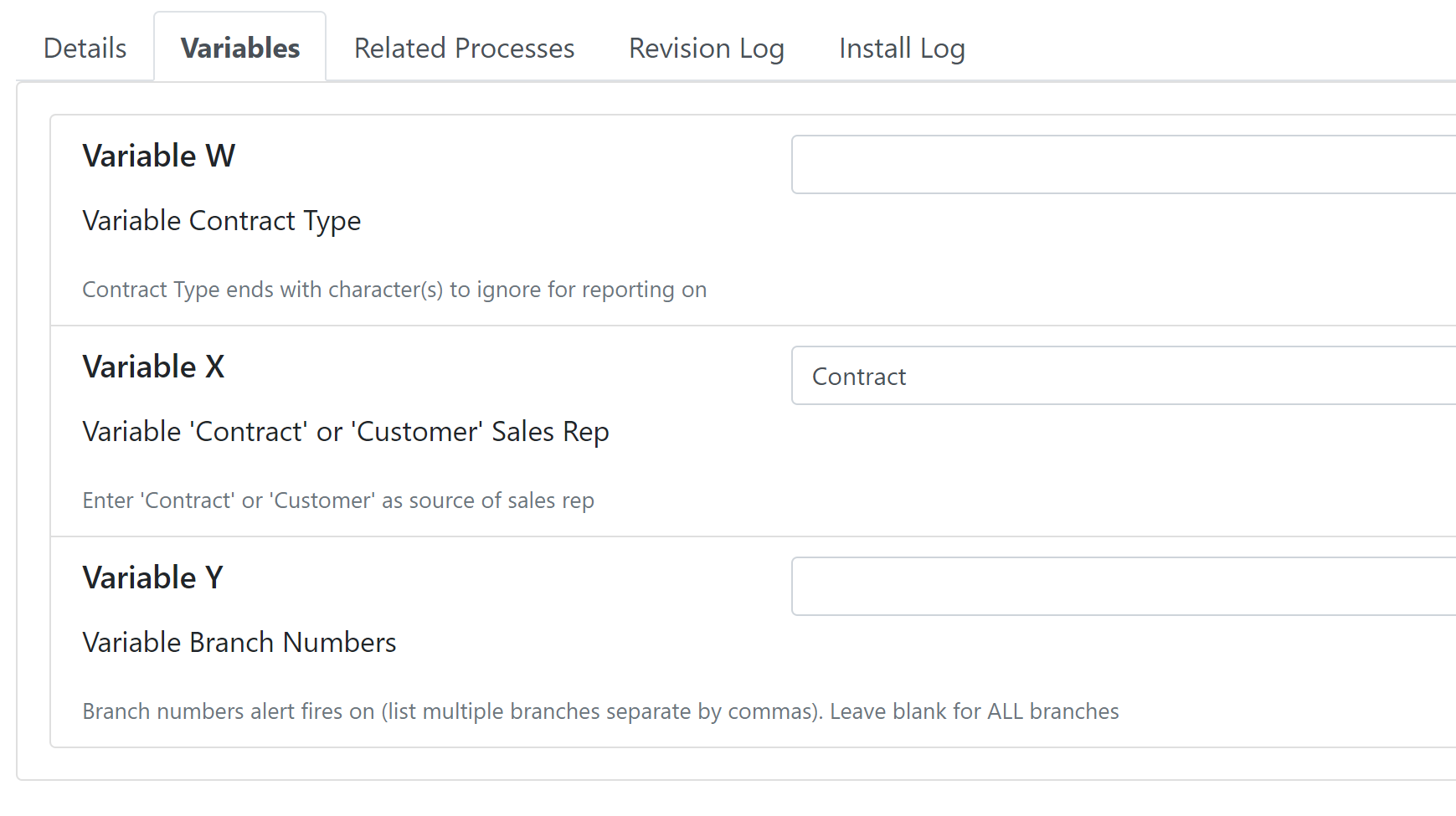 Variable W: Contract Type ends with character(s) to ignore (can be however many characters of the end of the Contract Type you want to exclude), leave blank for ALL
Variable X: Enter 'Contract' or 'Customer' for sales rep assignment/source. The default value is Contract.
* * *
Alert Functionality
Alert Functionality
The termination date on the contract is set here in eAutomate: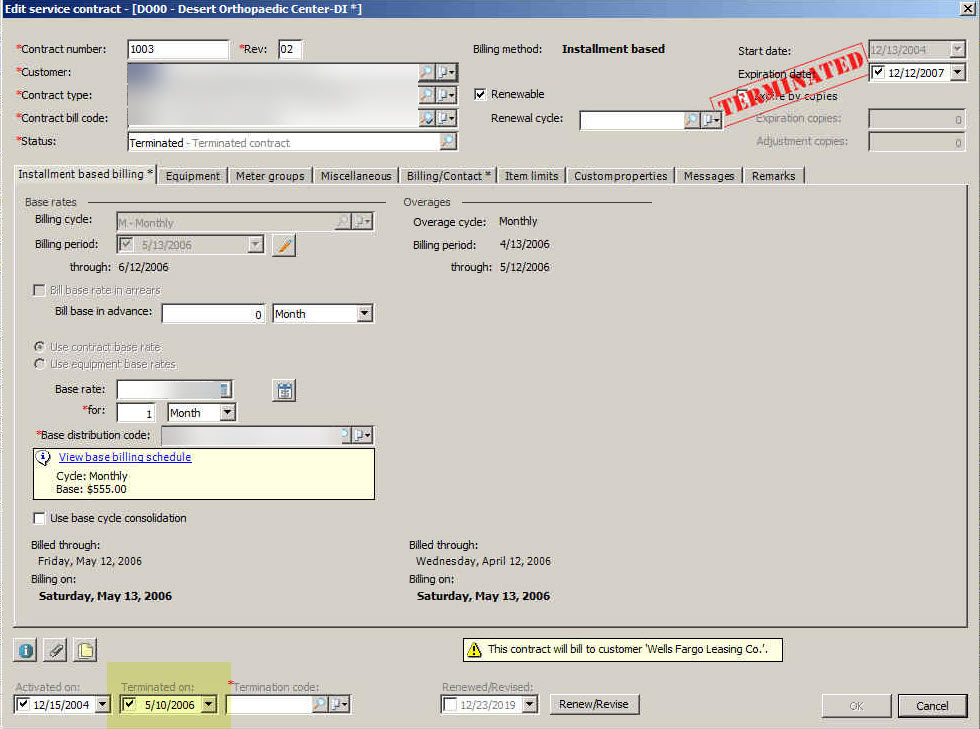 When removing equipment from the contract, set the date to end the coverage of the equipment on the contract (1), you'll then see the termination code appear (2):

* * *
Best Practices & Tips
Best Practices & Tips
See THIS LINK for Best Practices for Terminating Contracts:
We can only tell how your base is growing or shrinking if you use a termination code that tells us whether it was an upgrade or lost to competition.
See THIS LINK for Termination Codes on Contracts:
* * *
Related Alerts
Related Alerts
ID617 - Contracts Terminated Today, more details here.
ID636 - Terminated Contracts Overview, more details here.
ID463 - Contract Expiration W Days Universal, more details here.
* * *