This alert is a report that will show you the list of all contracts terminated for the period that you specify in the alert settings. The contracts will be grouped by the termination code to give you an idea of why you lost the contract; sorted with the highest revenue at the top, so that you can see the dollar figure that the lost contracts are costing you.
This alert is set to run monthly on the first of the month to the contacts identified in the To Address section.
VariableW - The number of months back to report on. The default value on this variable is 3.
VariableX - Termination codes to report; this is a required value. You can set this to ALL to report on all contracts or enter a list separated by commas
VariableY -
Branch Numbers to trigger on, separated by comma, or leave blank for ALL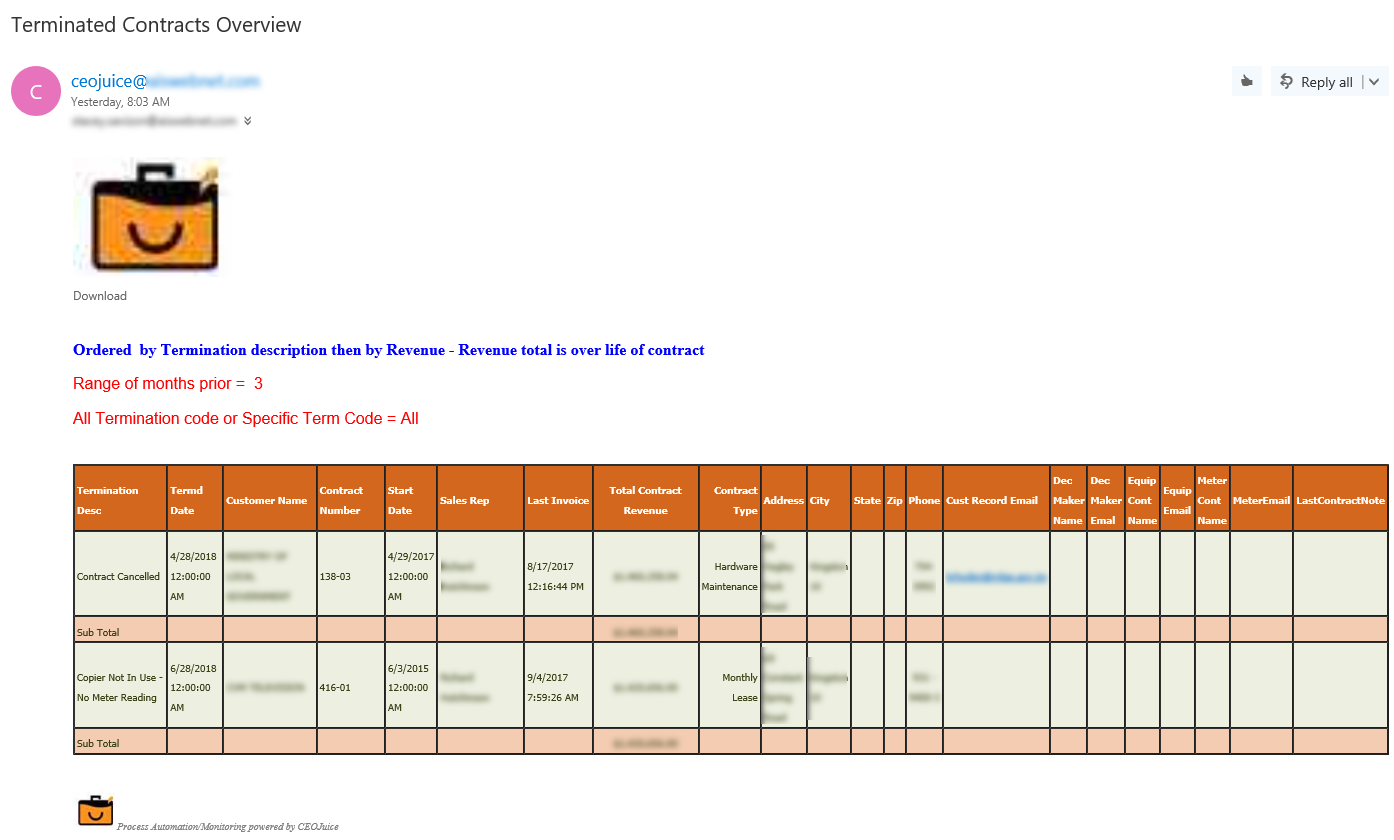 We are discussing the option of sending a survey to the contracts where the termination code is set to "Lost to Competition". Let us know in the comments if you would be interested in a survey like that.
ID113 - List of Contract Equipment Terminated Today: This alert is a simple daily alert of all contract equipment terminated that day. More detail
here
.
ID587 - Contracts Added/Lost: This SSRS report will give you graphs and trending information on termination codes on your contracts. More detail
here
.
ID617 - Contracts Terminated Today: This is a daily alert showing all contracts marked as terminated today. More detail
here