Review of Service Lease Records entered in eAuto
Overview | Samples | Variables | Alert Functionality | Best Practices & Tips | Related Alerts
Overview
Overview
This alert should go to your contract/lease department so they can review the leases for accuracy and make the necessary adjustments in eAutomate. This alert should go at least a day or two before the 2nd alert ID65 goes to your sales team.
Run Schedule: Last Day of Month
Type of Output: Email
* * *
Sample
Sample
Summary Sample:

Detail Sample:

* * *
Variables
Variables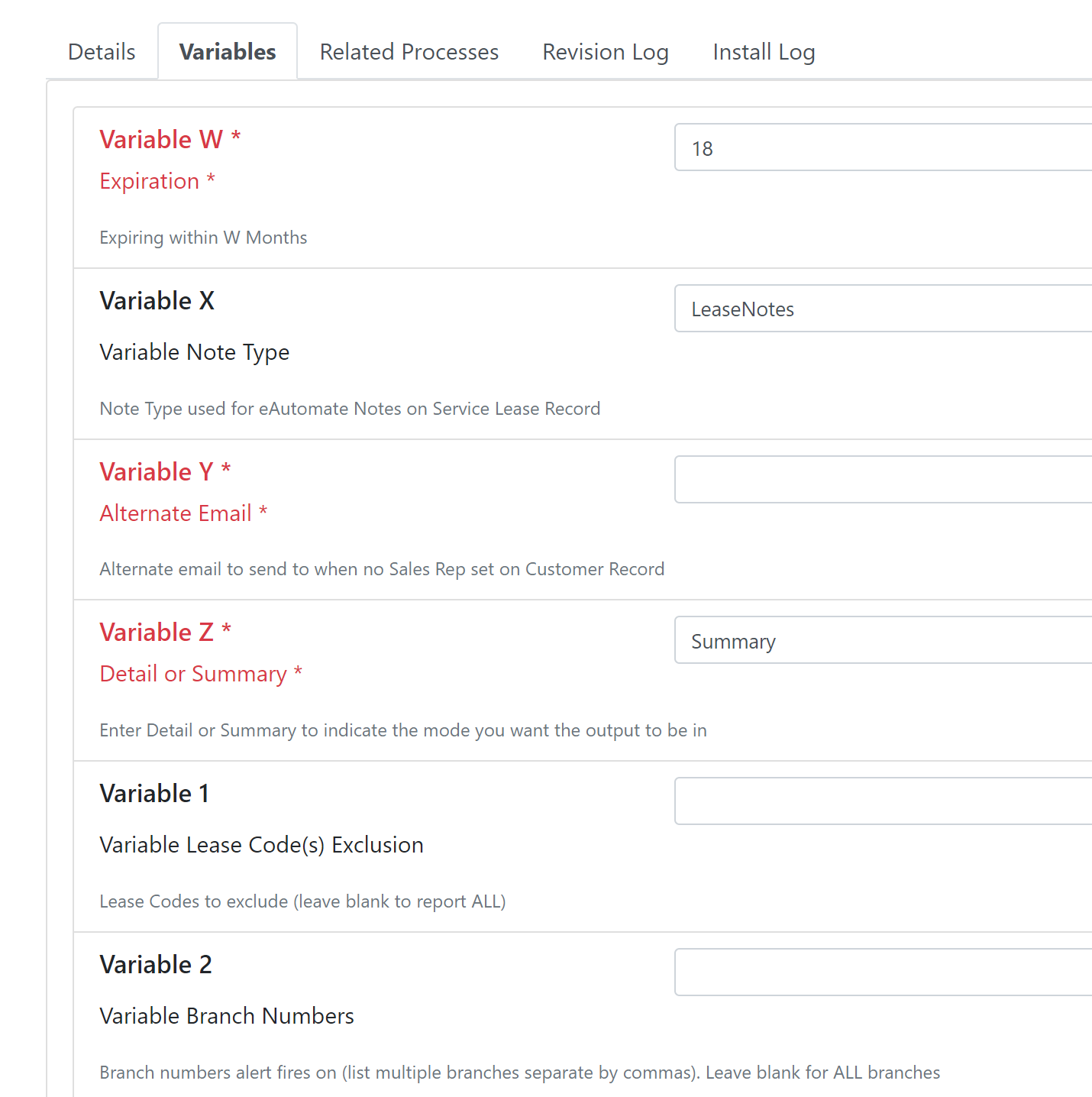 Variable W: Expiring within W Months - set how many months of expiration date out you want to see on alert
Variable X: Note Type used for eAutomate Notes on Service Lease Record
Note types in Tools / Lists and Codes: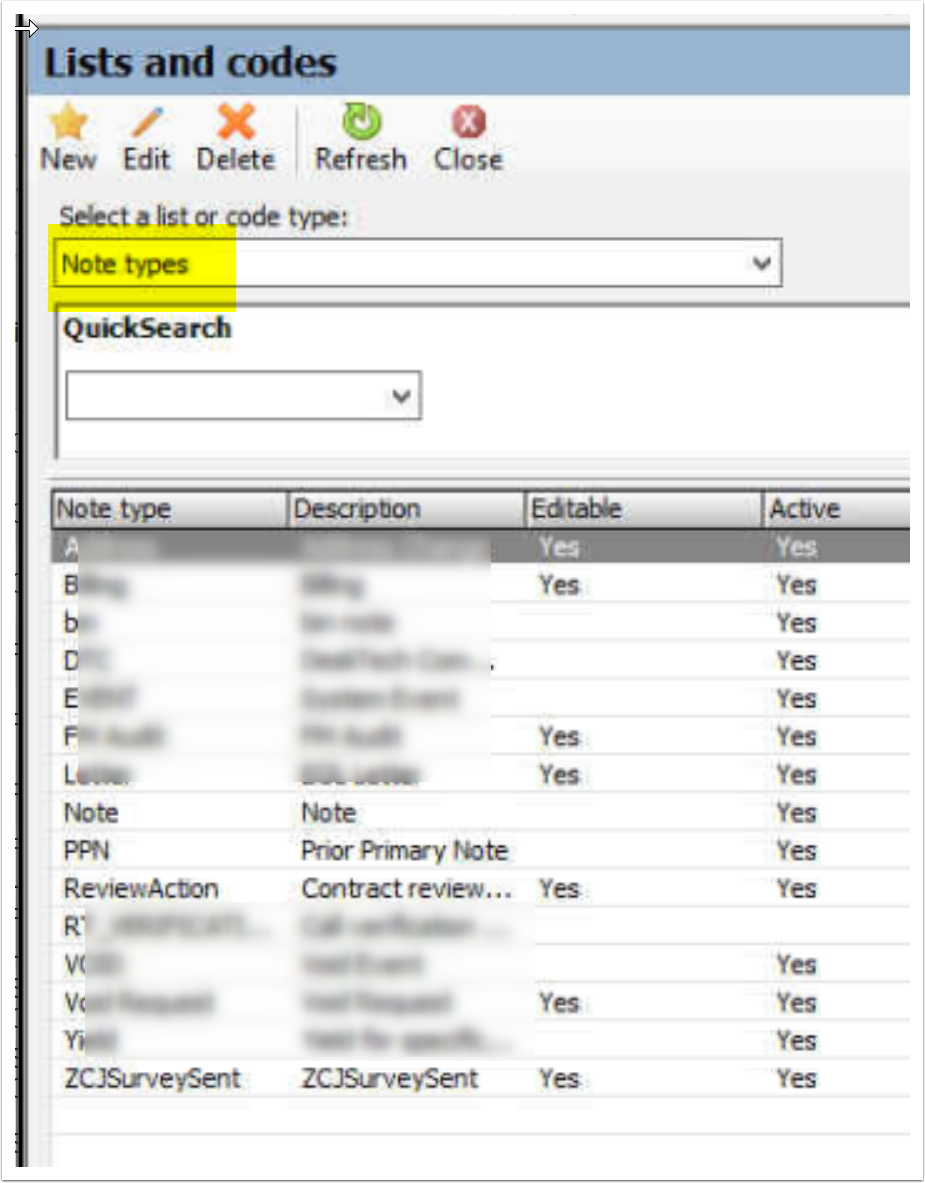 Notes entered here on Service Lease Record: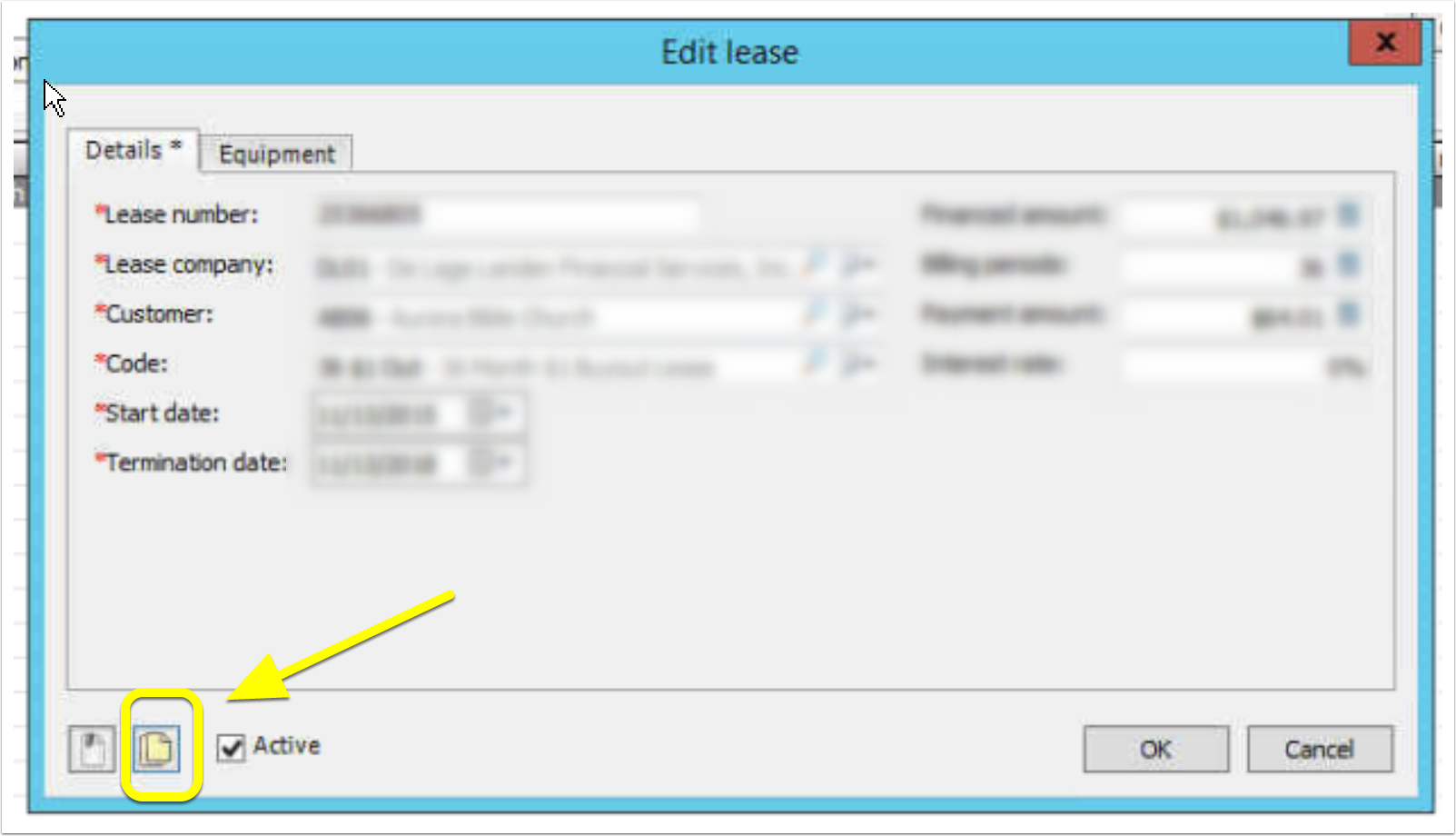 Variable Y: Alternate email to send to when no Sales Rep set on Customer Record
When no Sales Rep listed on Contact Record, then who should email be sent to in place of actual Sales Rep. Perhaps this is your Lease Administrator or Sales Manager.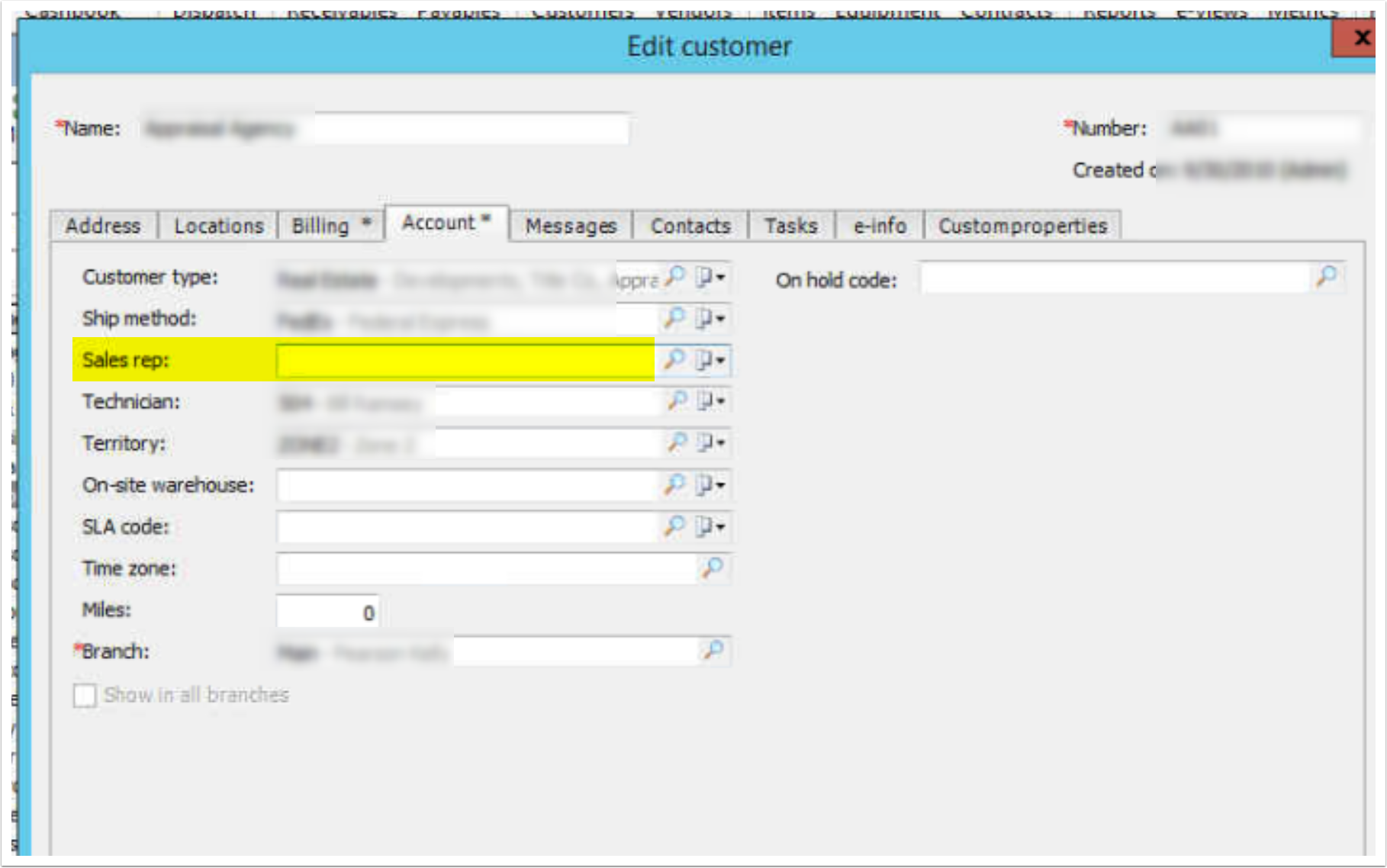 Variable Z: Enter Detail or Summary to indicate the mode you want the output to be in
Variable 1: Lease Codes to exclude (leave blank to report ALL)
Lease Codes found in Tools / Lists and Codes / Contract Lease Code: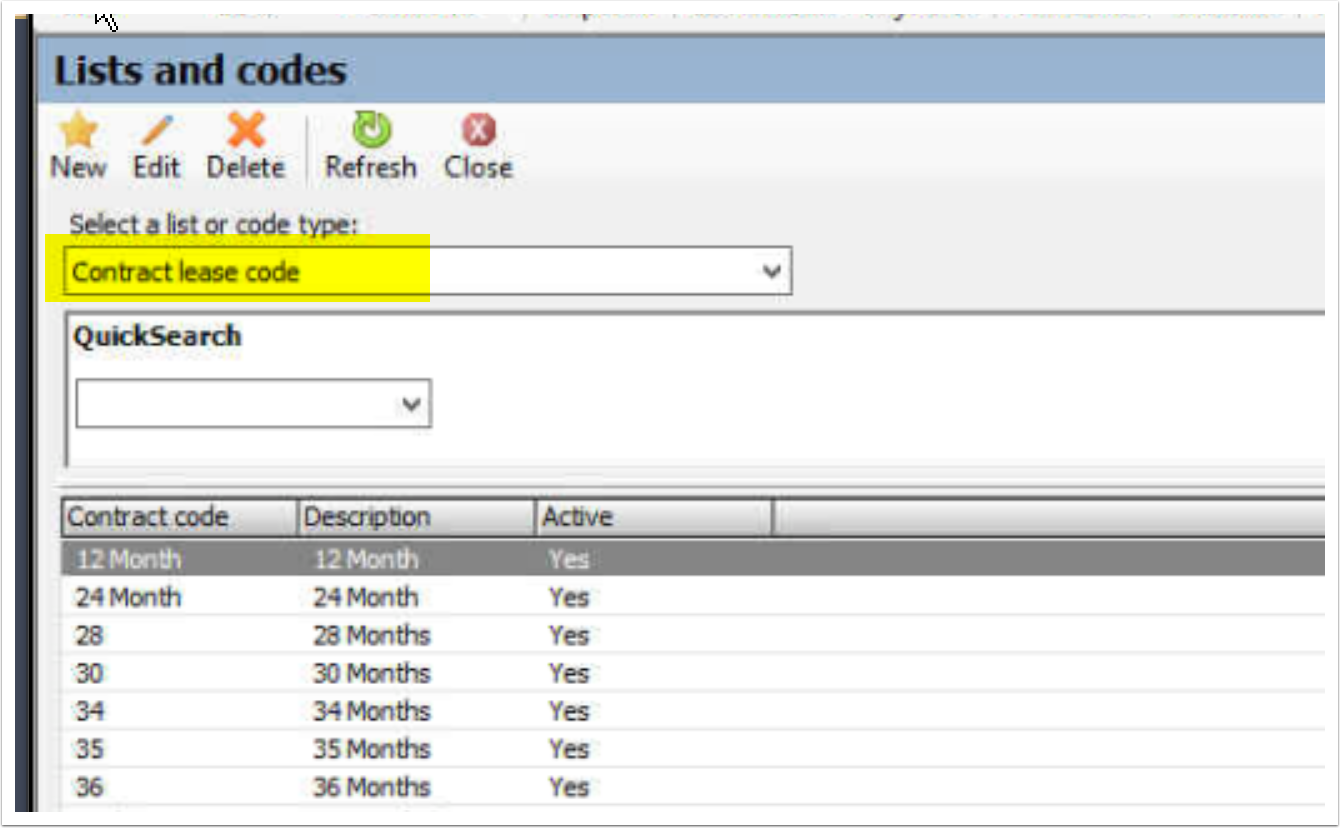 Variable 2: Branch numbers alert fires on (list multiple branches separate by commas). Leave blank for ALL branches
* * *
Alert Functionality
Alert Functionality
-Alert is showing details entered on Service Lease Record in eAuto: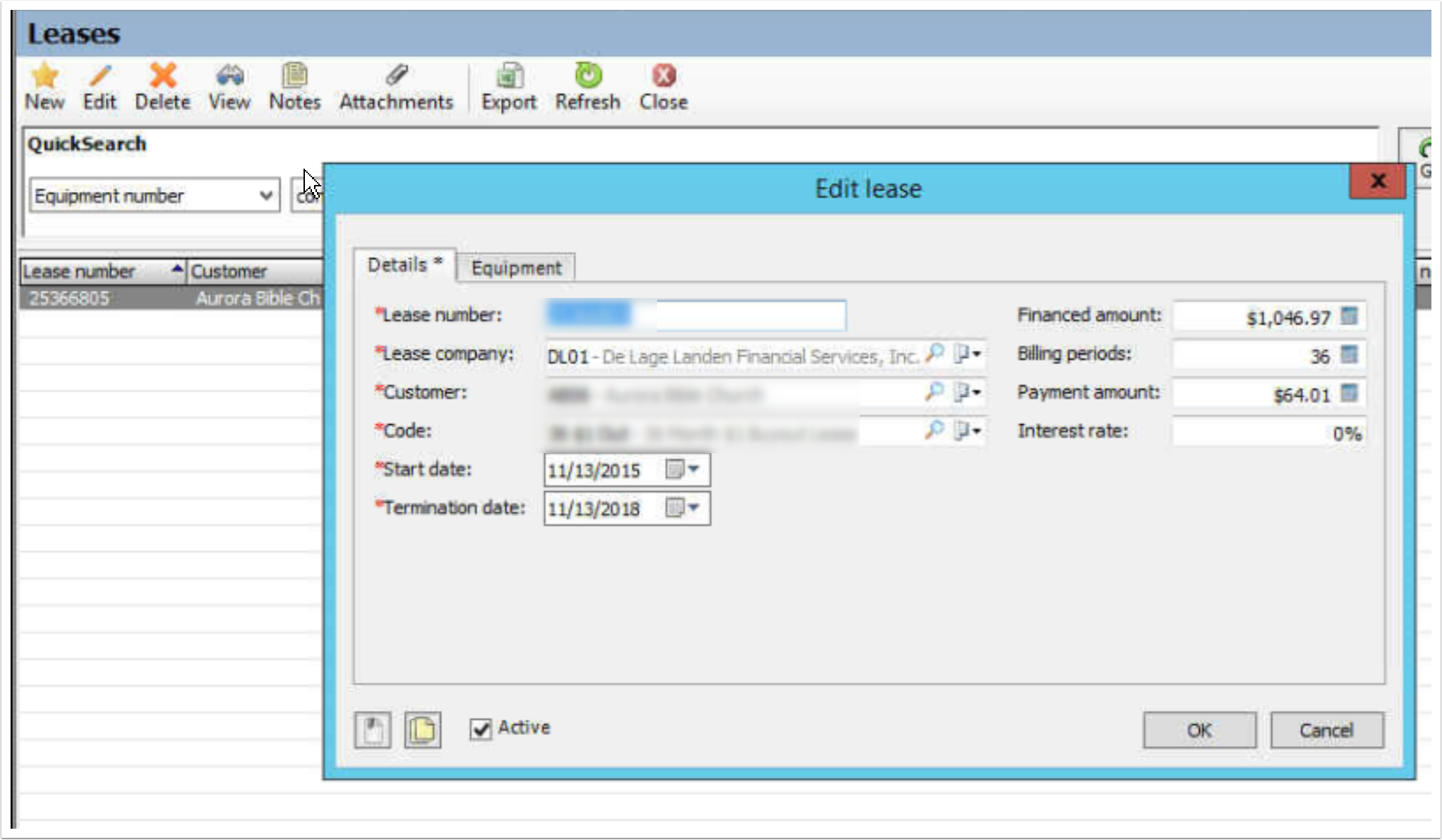 -If you've selected Detail Mode (VariableZ), you must be adding Equipment to Service Lease Record otherwise the lease record will NOT show on email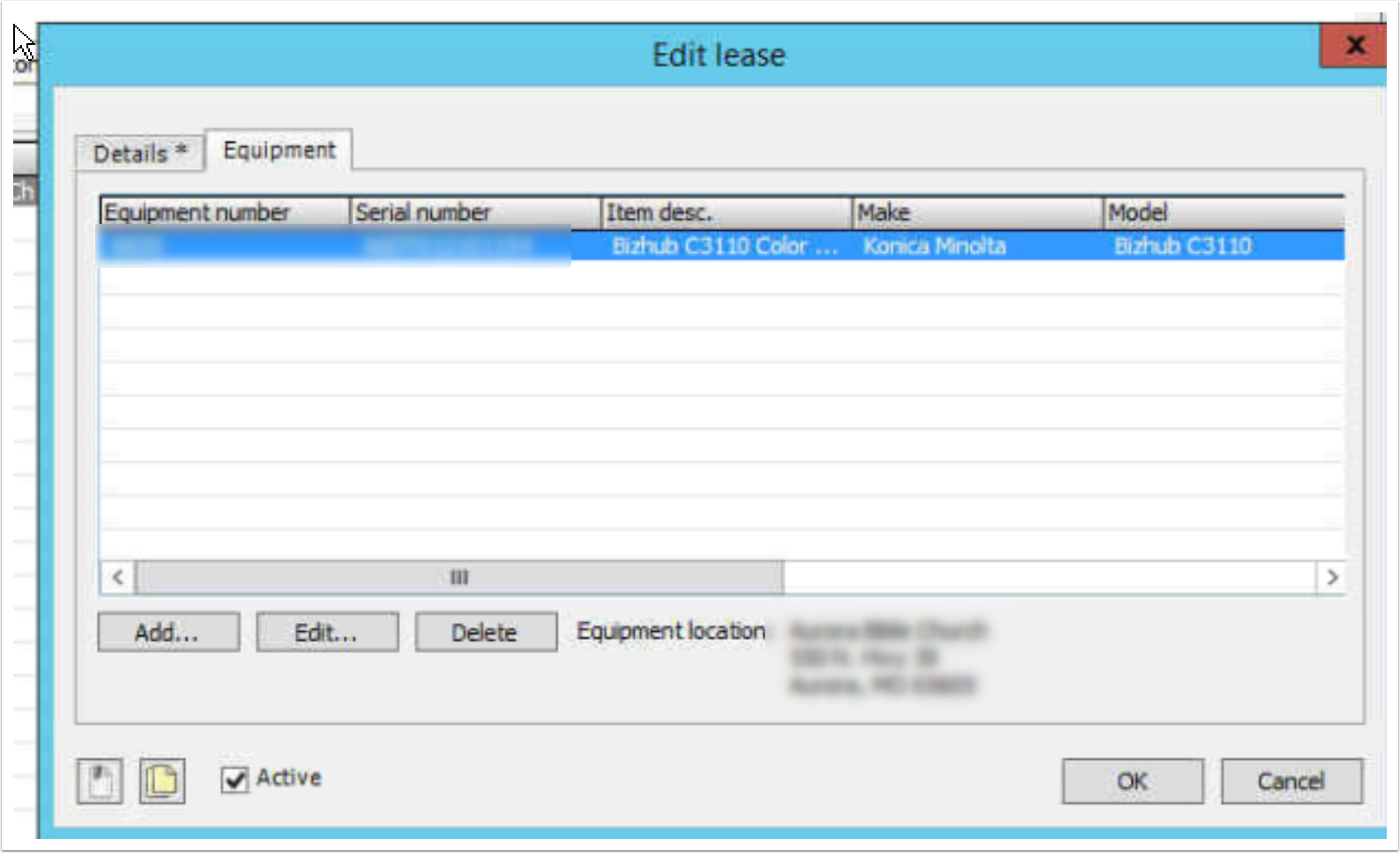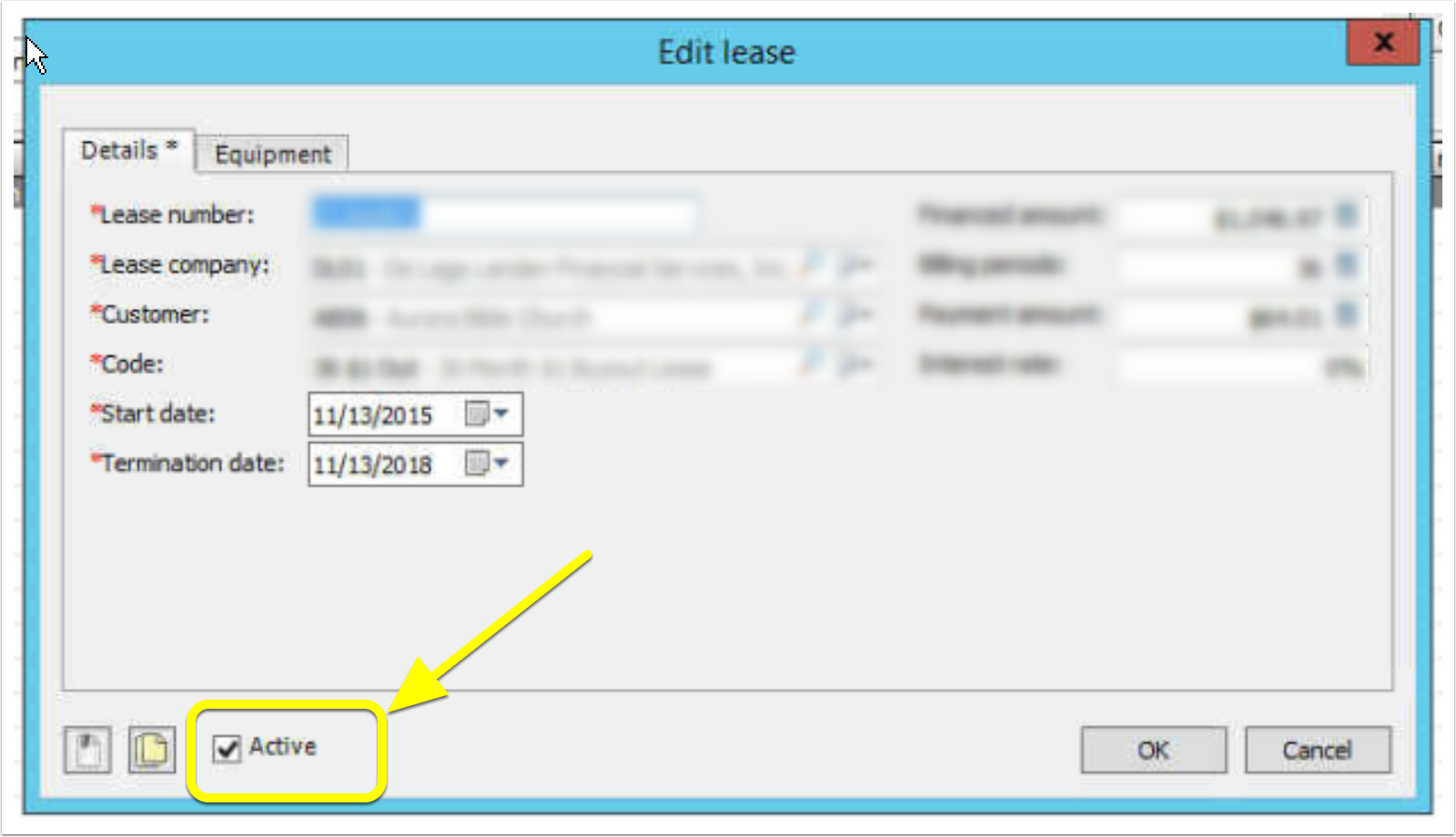 -The Note column will show the most recent note from either Service Lease OR Contract Leases:
Service Lease Record: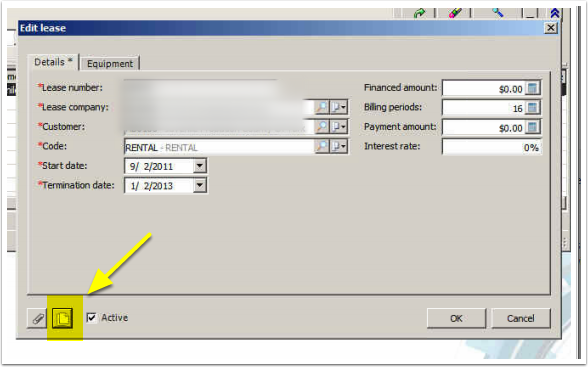 Contract Lease Notes: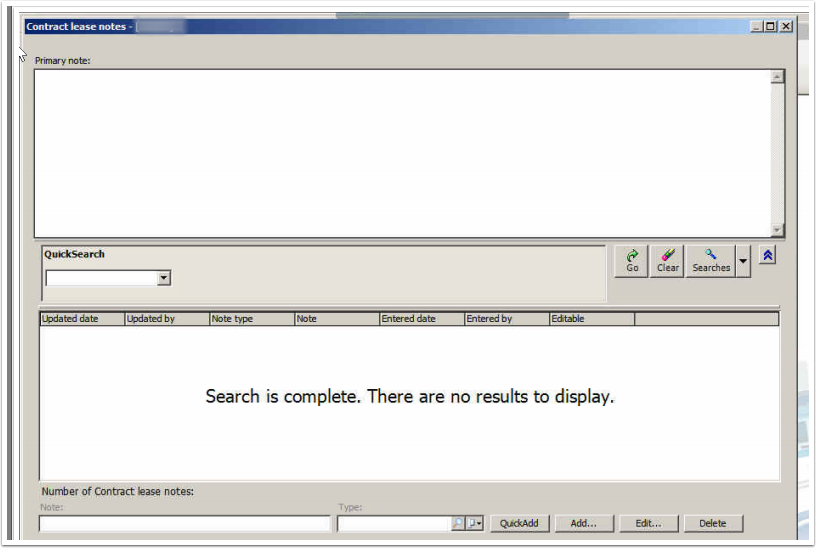 OR it will show the most recent note in Contract Record Lease Tab: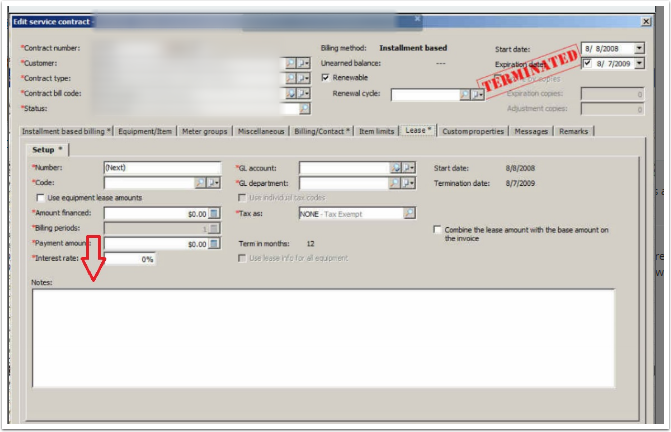 * * *
Best Practices & Tips
Best Practices & Tips
-Be sure to mark Service Lease Records as inactive when they are terminated / buy out/upgrade completed otherwise those leases will continue to report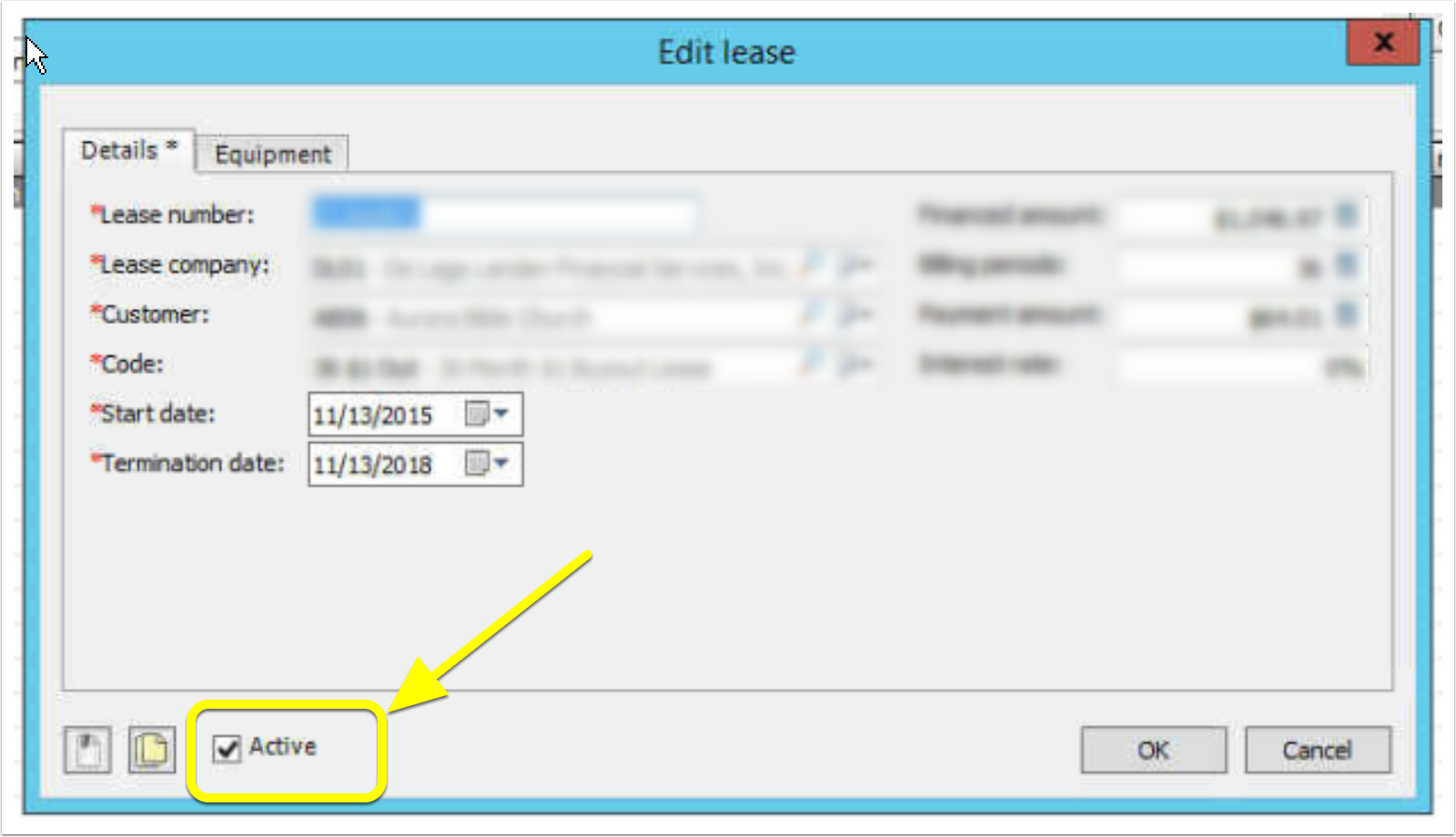 * * *
Related Alerts
Related Alerts
ID65 - Leases Still Active and Expiring for Sales
ID667 - App to quickly update Service Lease records in eAuto