Detailed lease expiration report
Jump to Overview | Samples | Variables | Alert Functionality | Best Practices & Tips | Related Alerts |
Overview
Overview
This alert will deliver a monthly PDF Report to your reps detailing leases due to expire in next 12-months with equipment details and enough additional data (in theory) to give your reps a serious jump-start on the review and design of an upgrade/renewal plan.
**Note: this alert assumes the business practice of a lease details linked to Contract Record.
Run Schedule: 1st of Month
Type of Output: Email
* * *
Sample
Sample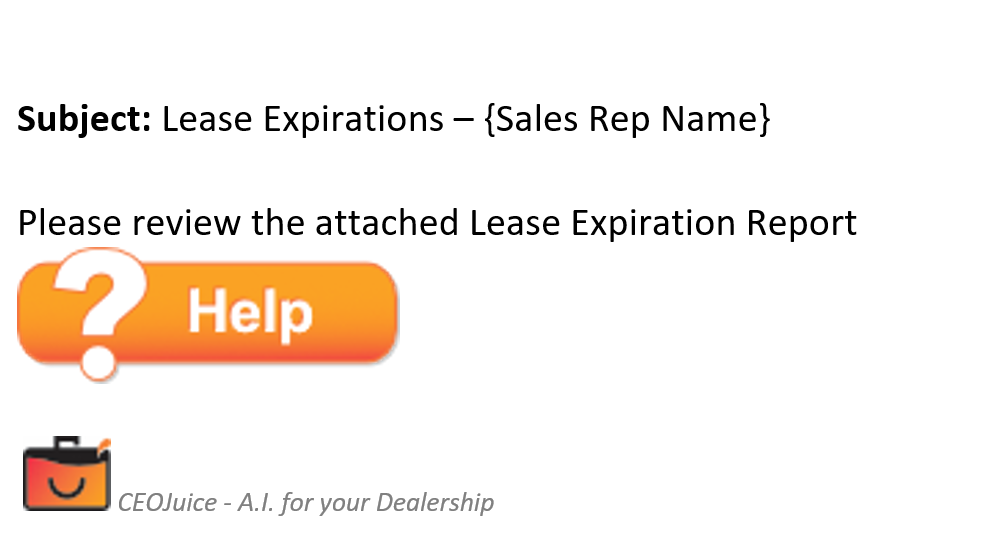 * * *
Variables
Variables

Variable W: Branch Numbers to trigger on, separated by comma, or leave blank for ALL
* * *
Alert Functionality
Alert Functionality
-Assigned rep determined by your ID320 alert which is set to either look to your CRM or your Customer Record (ask help@ceojuice.com what you're company is set with as you don't have ability to see this alert in your subscriptions). If no rep present per above, then we will report rep listed on Contract Record.
-Requires Contract Record contain Lease Details (which links Service Lease Record to Contract Record):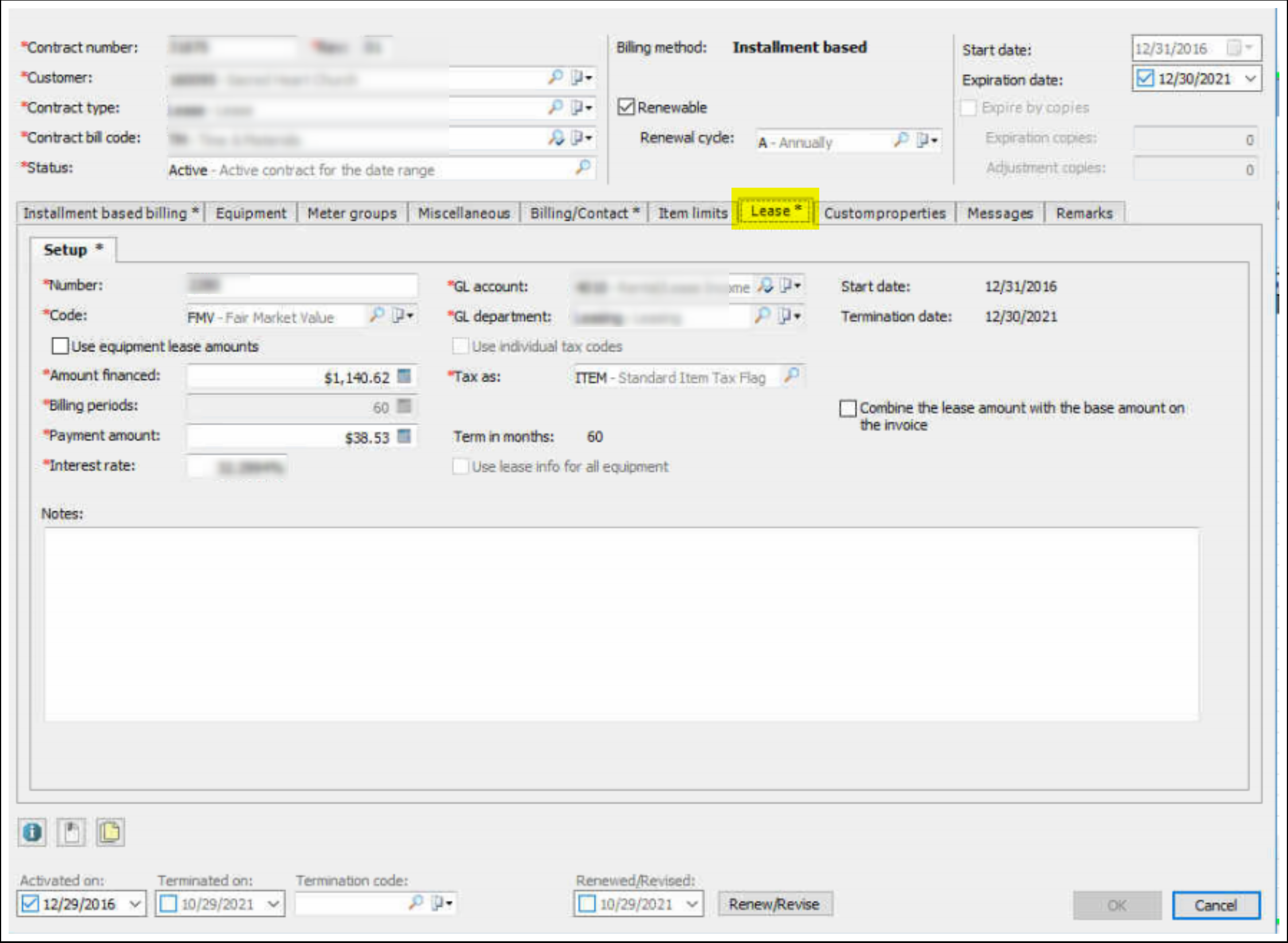 Service Lease Record found here: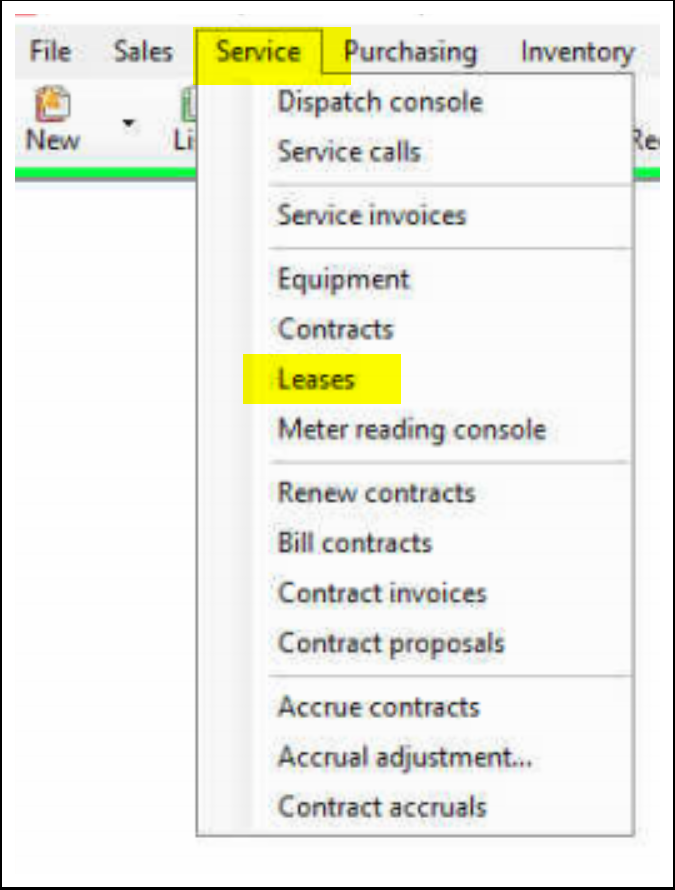 Indicates linked to Contract Record: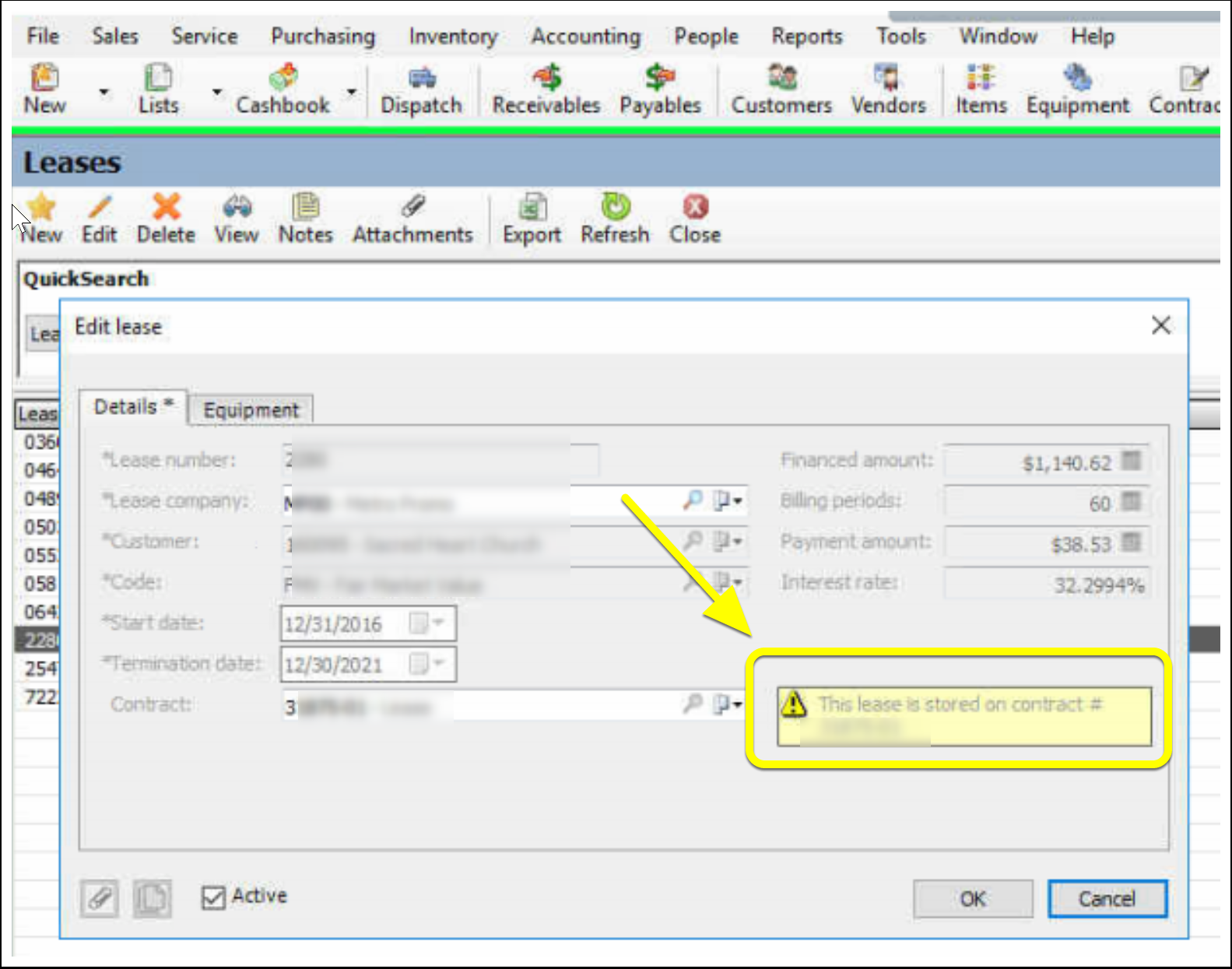 * * *
Best Practices & Tips
Best Practices & Tips
-None at this time
* * *
Related Alerts
Related Alerts
ID65 - Leases still active and expiring within W months (to sales)
ID667 - App to update lease records in eAutomate
* * *