This is just a simple review of Purchase orders created today.  It has a 7 day look back so that the first time it starts up it will find something. Then it should not repeat any that it reported previously. This also allows a custom schedule change to weekly ---- but note: you must request a custom adjustment.
Sample output includes PO Number, Vendor Name, Ship to Name, Total PO $, Description, Create Date and Branch Name: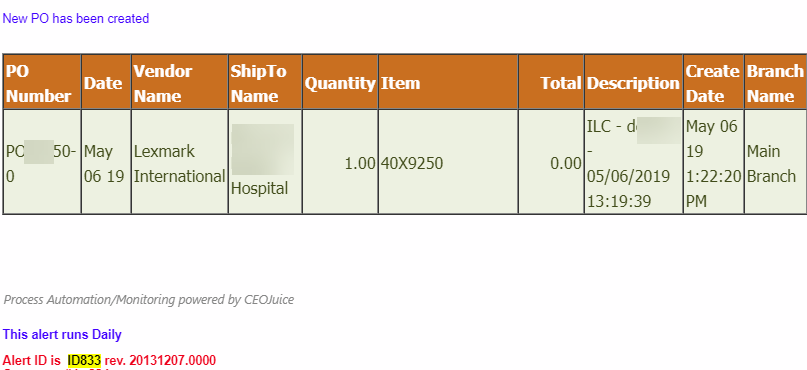 This alert has no variables.