Some of our clients want to use BillingGroups on all contracts as a way to create batch groups (Week 1, Week 2, Week 3, etc...or US BanCorp..). So if users do not populate that billing Group field (on the Contracts Billing/Contact tab) then management wants to be alerted. This alert will report at the end of each day.
Contract Bill Groups appear on the contract on the billing tab (as shown below) ID158 will alert you if the user fails to fill in the Billing Group on the Contract: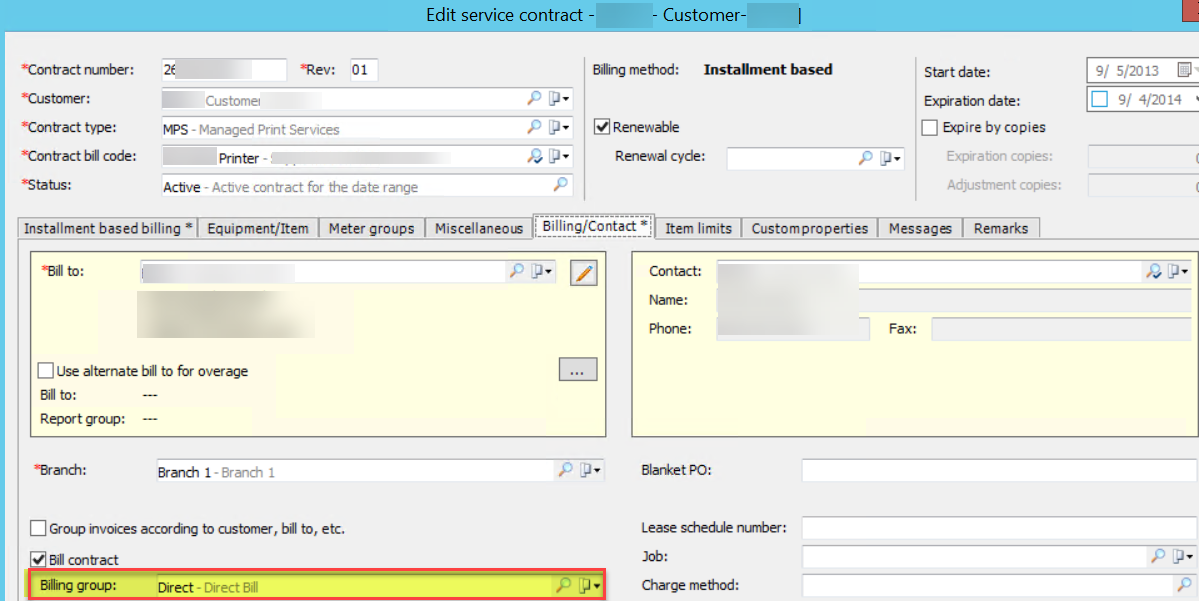 This billing groups are used to filter the contracts when billing as shown below:

ID158 Sample Output contains the Contract Number, the Customer Name and the Bill To Customer Name, as shown below:

This alert has no Variables.