Webinar Link Here, spreadsheet Here
Typically when an MFP is delivered there is a service call to set it up, another call to deliver, perhaps a 3rd for install, maybe a site survey needed, perhaps a trade in to be collected. We have automated these steps as our 1st dive into IFTTT. You may have a similar process for Loaner equipment, or even want a "closed loop" process to manage survey responses. Eventually, we hope to document and automate all the major complicated steps, then look at ISO9001 and Six Sigma to certify and improve the process.
Our process ID348 is designed to keep sales reps etc. updated on the status of their equipment orders, but it can also chase the inventory person to get everything ordered and keep the setup shop in the loop. Currently, the ID348 process requires that you manually change the Sales Order status when all equipment is received. ID815 will automate that and the call creation. We can create all calls, leave the setup calls open and put the rest on hold until setup is completed, giving your team visibility to what's coming.
For equipment MFP orders we recommend one sales order per host, although you can get by with one per ship to location.
There is a spreadsheet attached below where we include the standard steps we think most dealers will need, update that and get it back to us and we will create a Visio like this for you.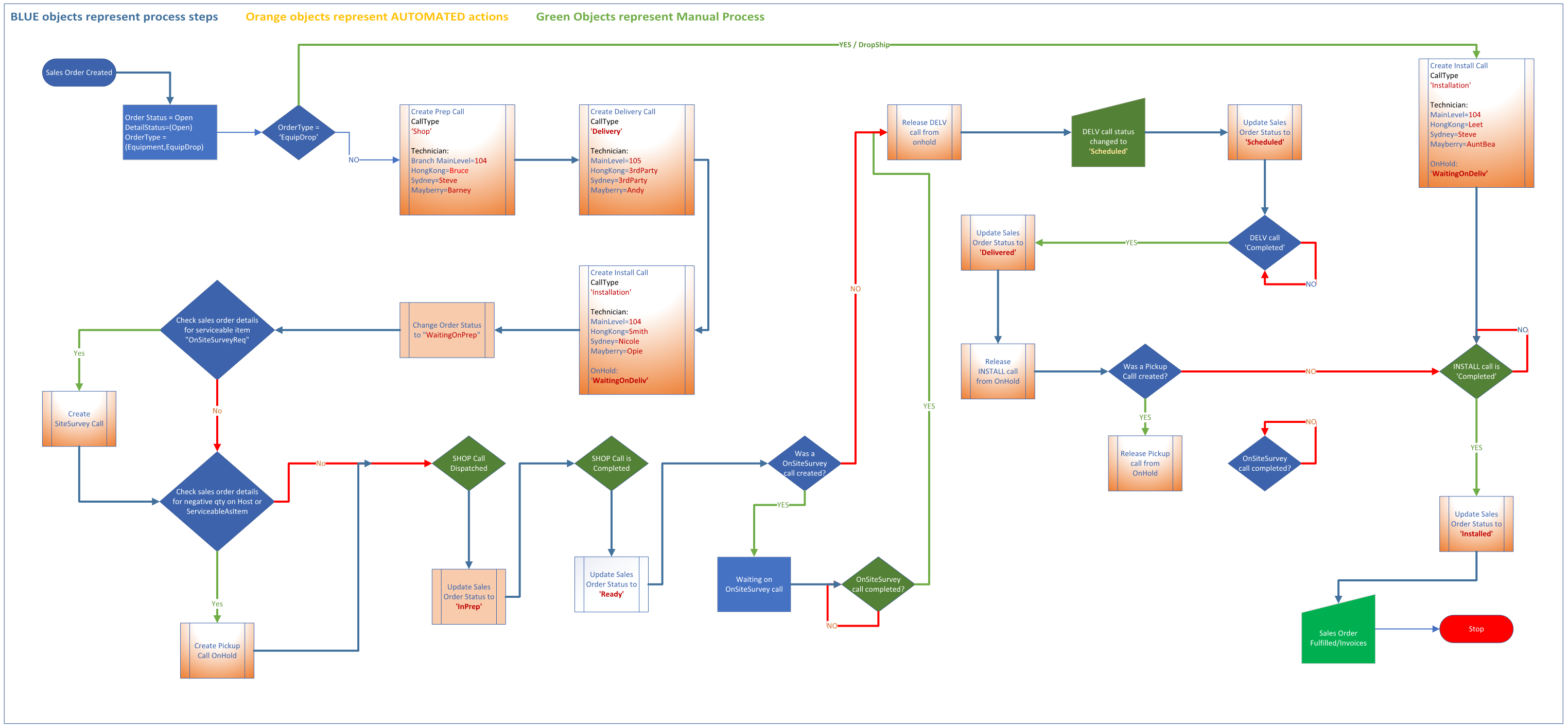 Webinar
spreadsheet