Power BI Dashboard for Sales Order insights
Jump to Overview | Samples | Variables | Alert Functionality | Power BI Reporting | Related Alerts | Webinar
Overview
Overview
ID348 is our process designed to keep sales reps etc updated on the status of their sales orders; however, we never had any visuals to go with it. This Power BI dashboard is not just a visual for all equipment orders but will also allow you to research all orders. ID815 will auto update the status on equipment orders as well as create the setup and delivery calls needed. Our CRM connector (SalesForce, SalesChain etc) will allow you to push orders into eAuto and have one order per host.
We also show what equipment (manufacturer, model or IT) your reps are selling, average days to invoice, where in the delivery each deal is with drill down, rep ranking, deal profit, and much more. See samples below.
We use the term "Deal" for the complete order versus the many Sales Order you may have in eAuto, we recommend one order per host.
Download template here: https://hub.ceojuice.com/517
Type of Output: On Demand Power BI Dashboard Report
* * *
Sample
Sample
Home Page: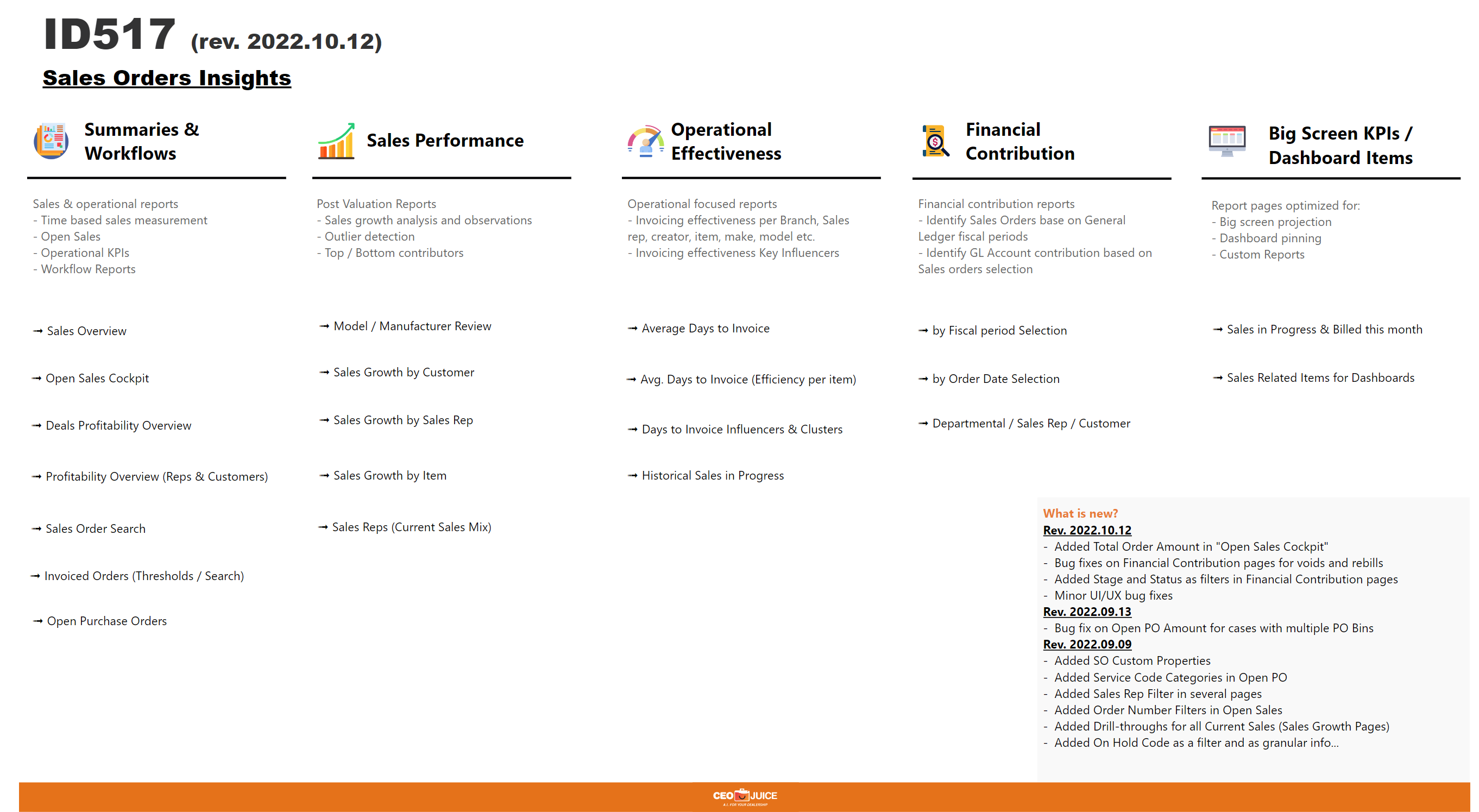 Open Orders Cockpit:
We break orders into 6 buckets. (1) Pending, (2) Procurement, (3) Shop/Prep, (4) Ready for Delivery, (5) Ready to Bill & (6) Invoiced. Then show you $s & number of Orders for each bucket.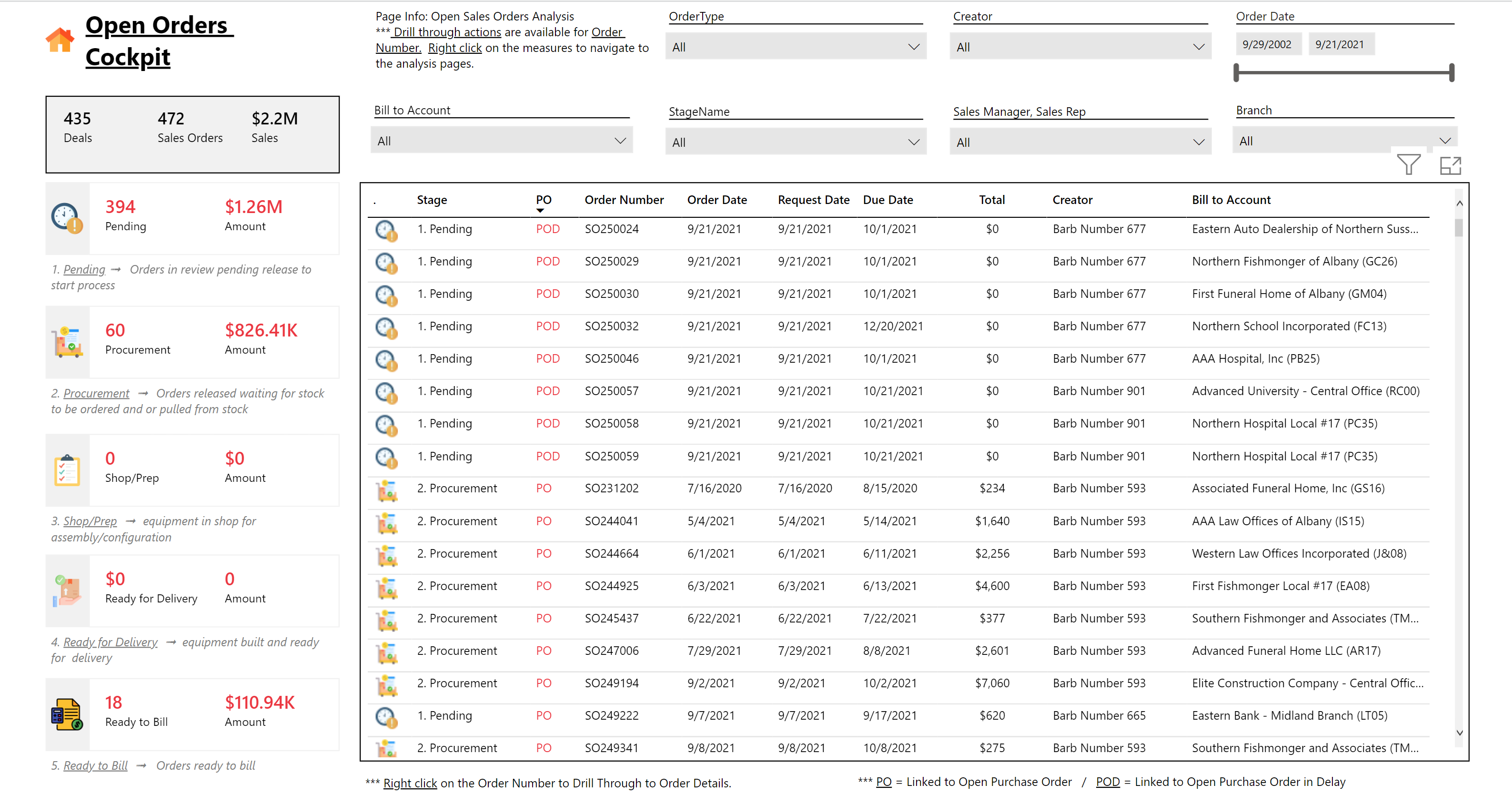 Orders by bucket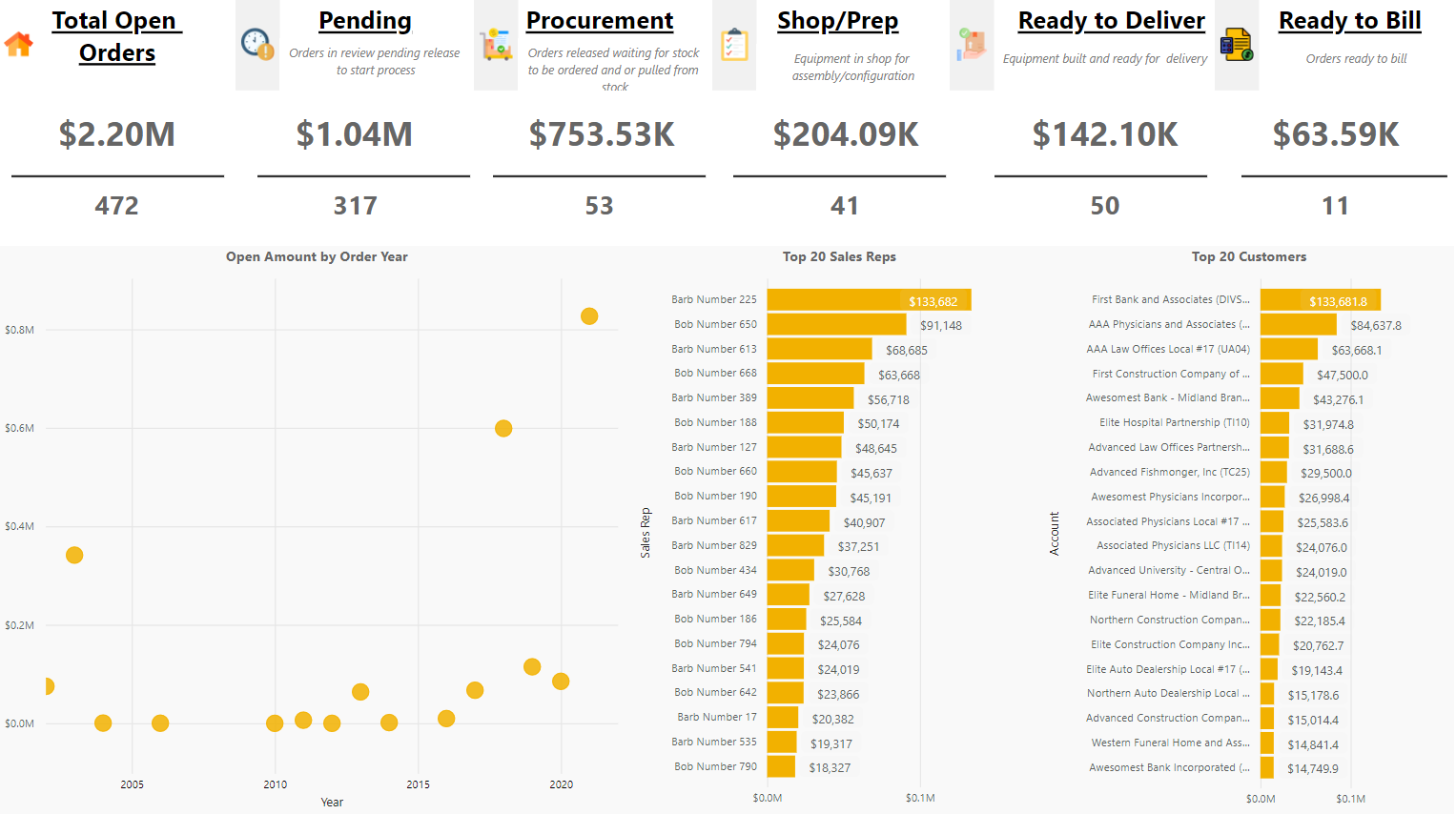 Average Days to Invoice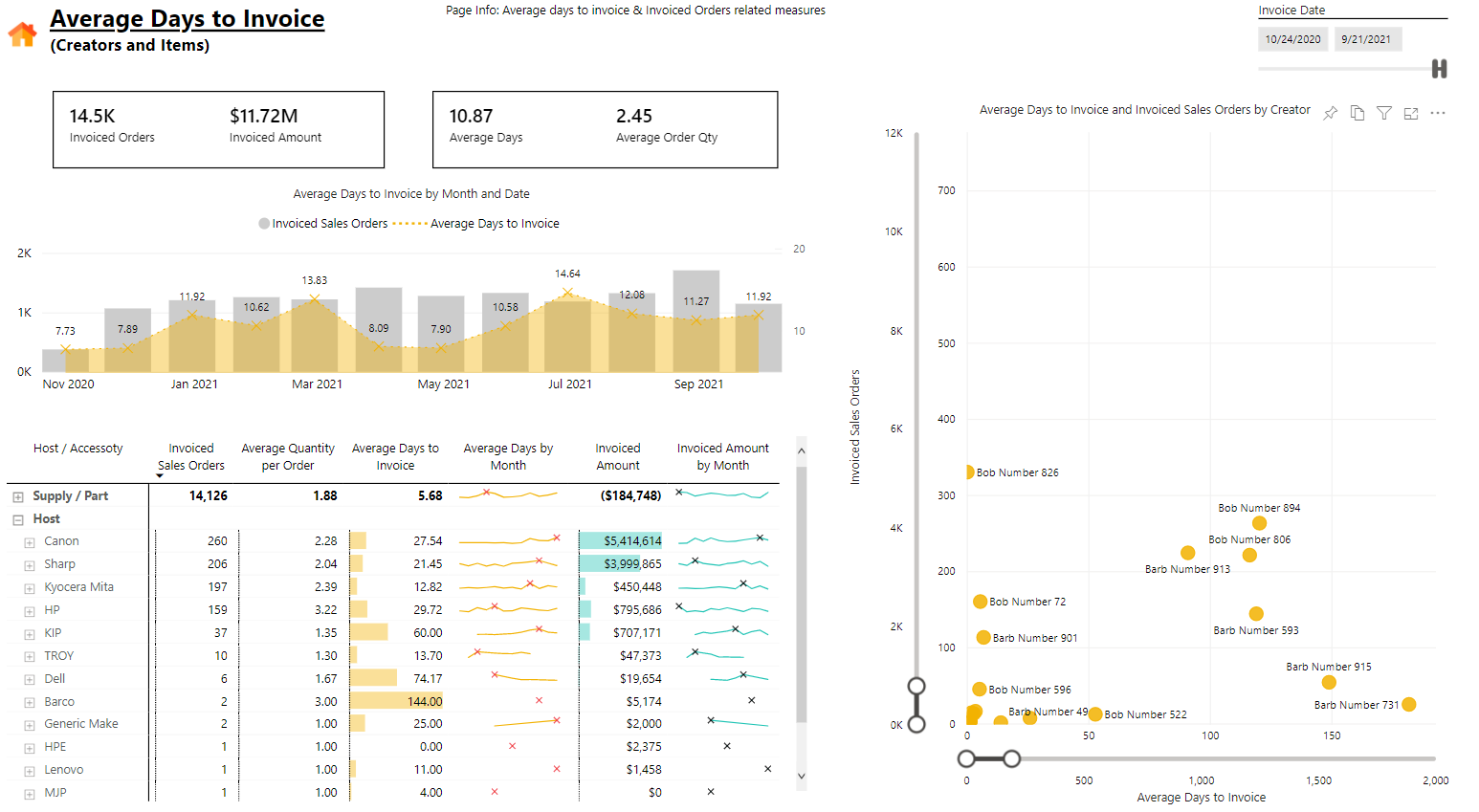 By Cluster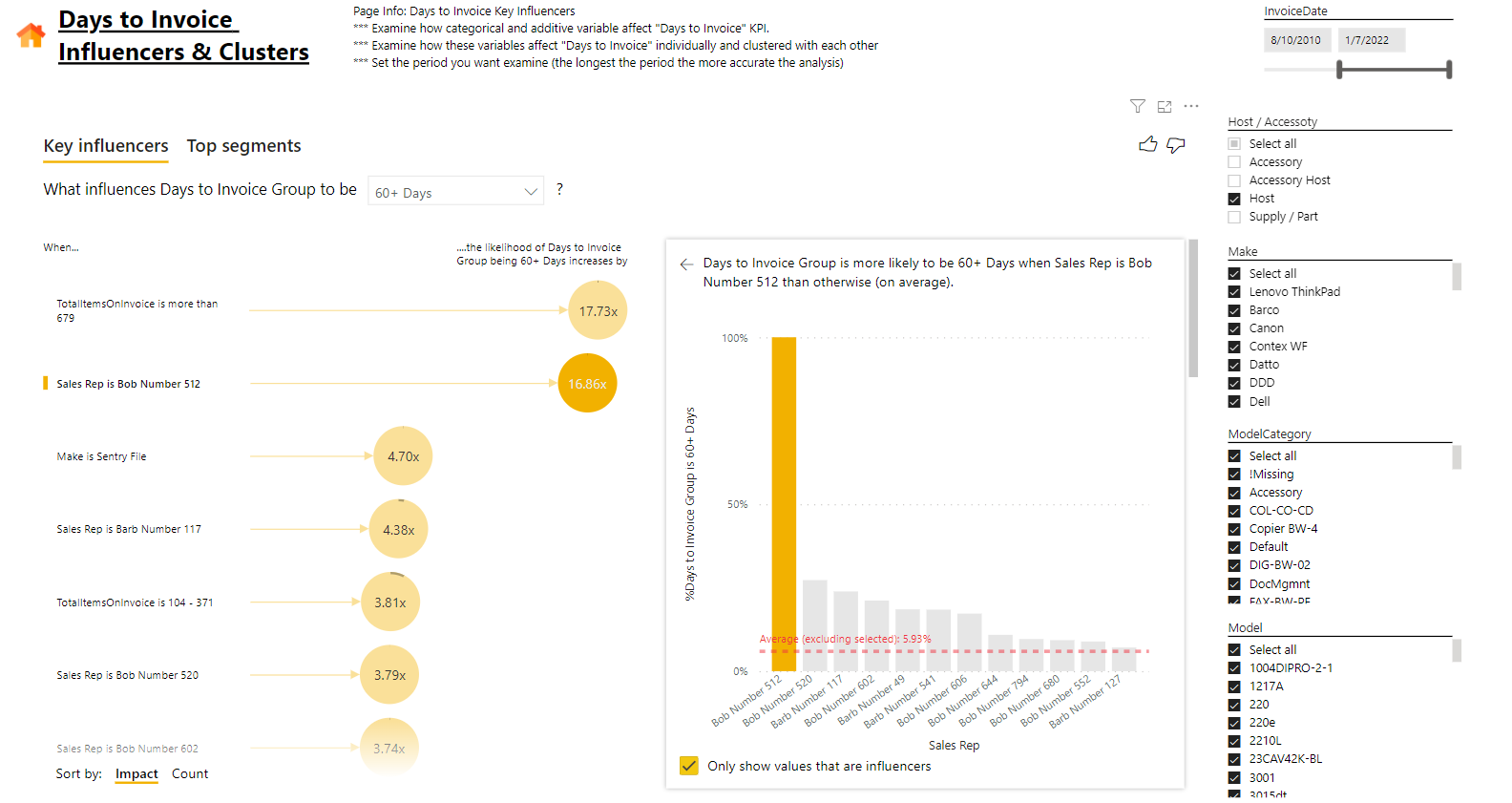 Deal Profit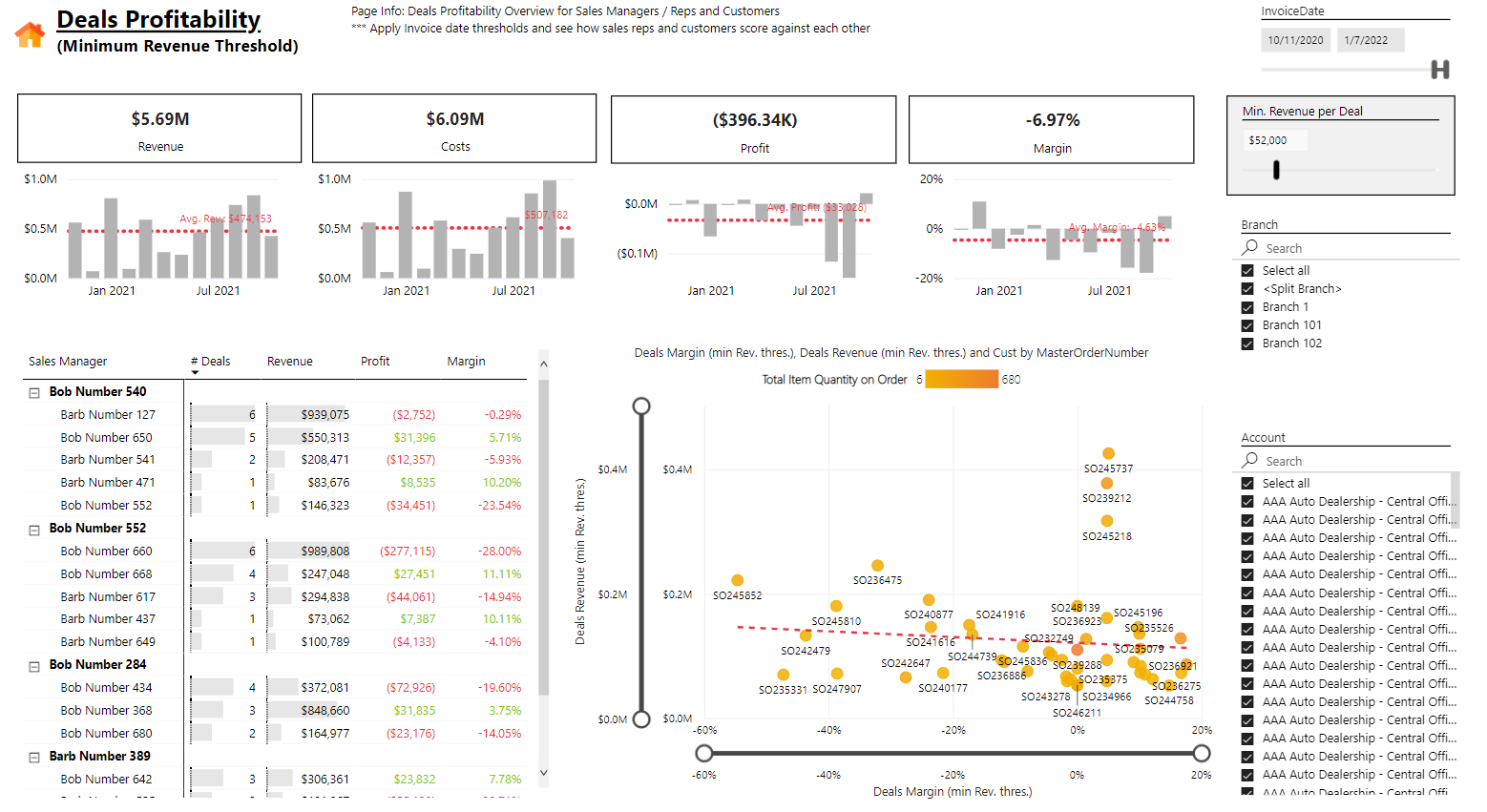 * * *
Variables
Variables
**Variables required so your report can include needed Order Types as well as statuses. You must enter Order Statuses OR On Hold Codes, but not both.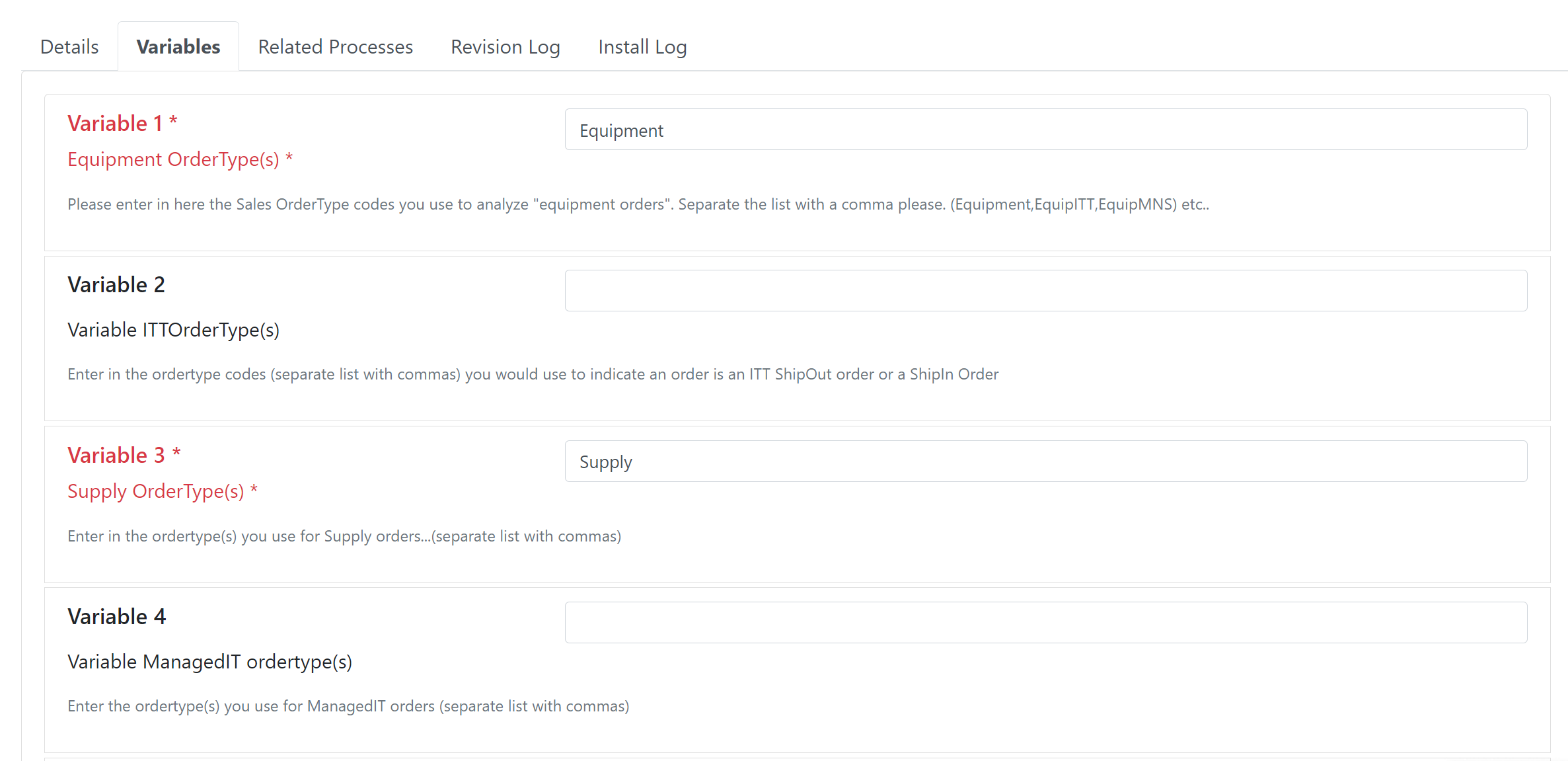 The purpose of Variables 1-4 are so we can group as a filter 'Equipment Orders' from 'Supply Orders' from all other order types.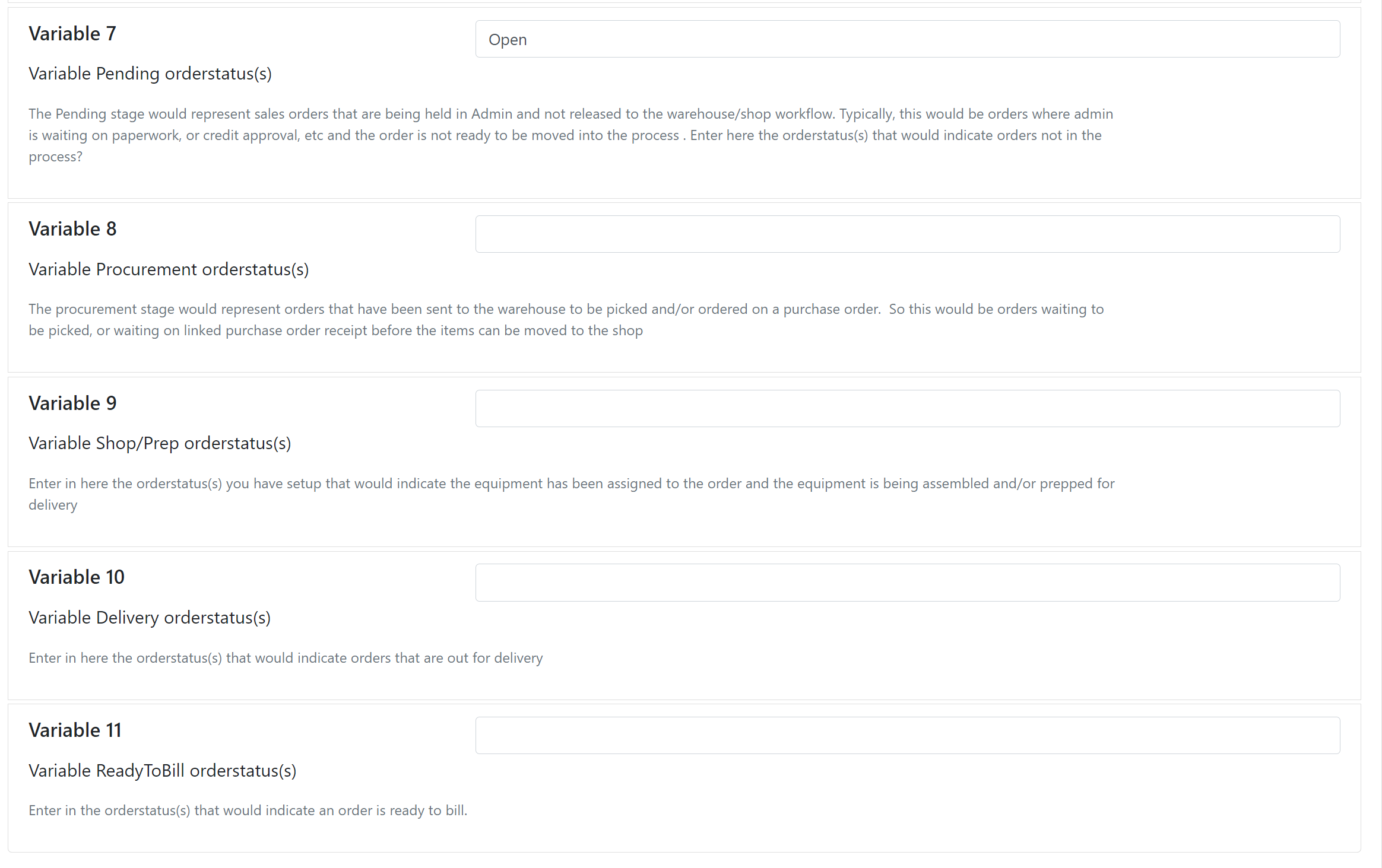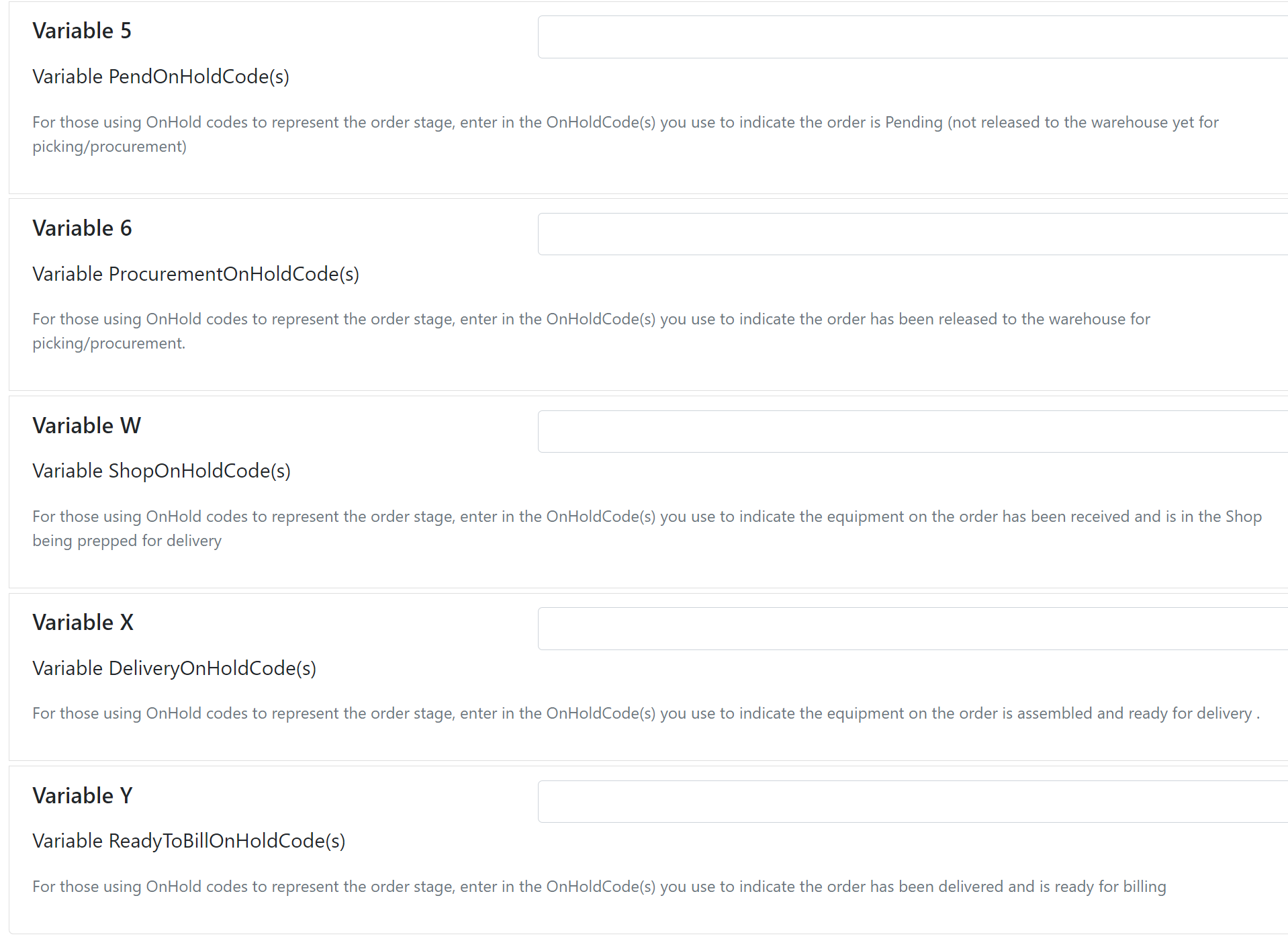 * * *
Alert Functionality
Alert Functionality
(1) See here for getting Power BI in place.
Download template here: https://hub.ceojuice.com/517
(2) When downloading template for first time (not subsequent updates/revisions), please allow up to 30 minutes before attempting to refresh to allow our background tables to populate.
(3) Be sure to set your scheduled refresh in workspace at top of the hour, not 30-min after (as our background refresh runs at top of the hour, :00). You can set this to auto refresh up to 8 times per day to keep your consumers updated as Sales Orders change throughout the day.
(4) Need to complete Model Mapping of Model Categories (via ID295 App) to see reporting at Model Category Level, details HERE
* * *
Power BI Reporting
Power BI Reporting
(1) Four Main Sections, with descriptions:

Summaries & Workflows
For example, see Profit by Sales Manager, then Sales Rep: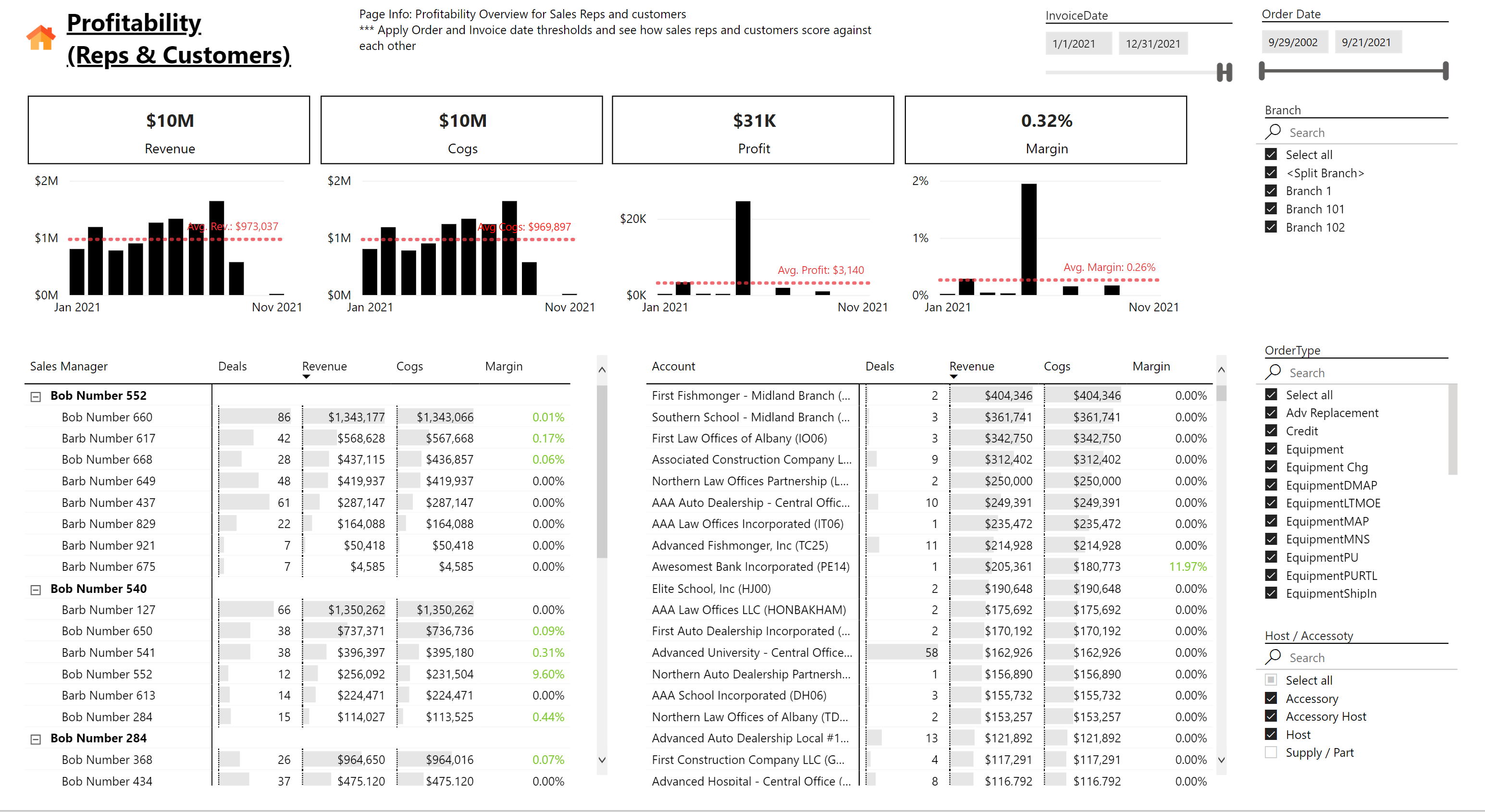 Open Orders broken down by status: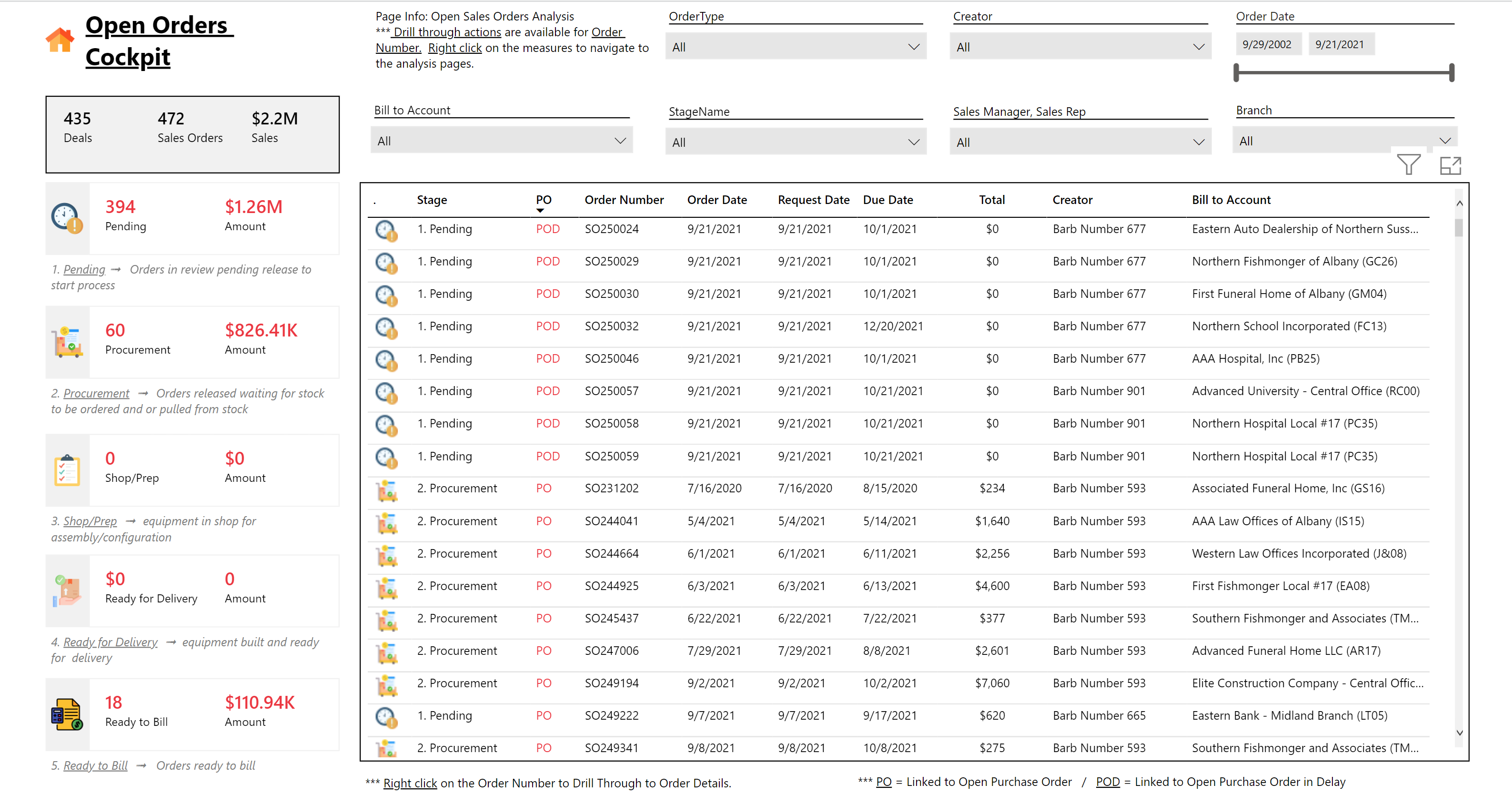 Sales Performance
By Product / Model Category: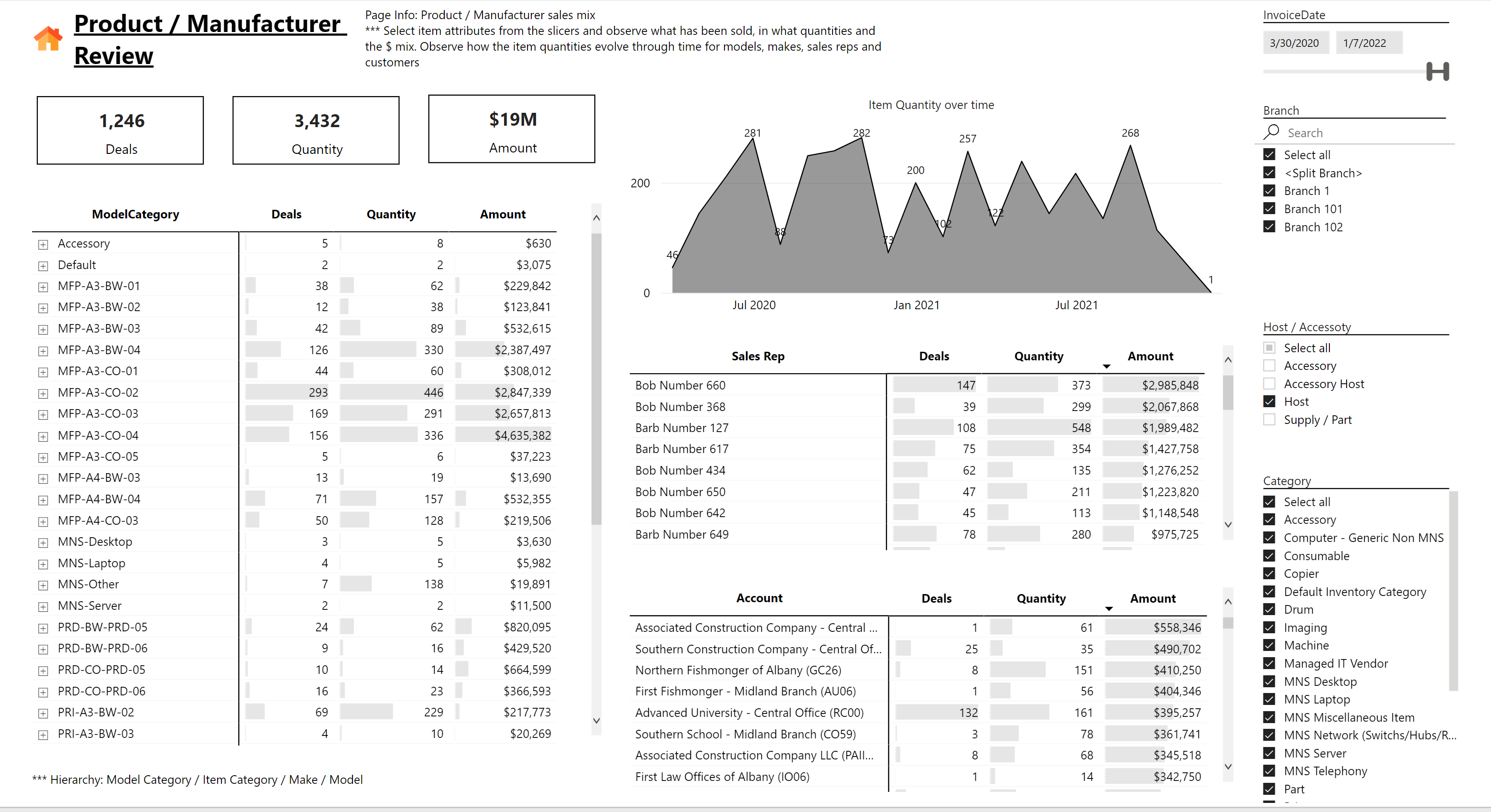 Operational Effectiveness
Average Days to Invoice: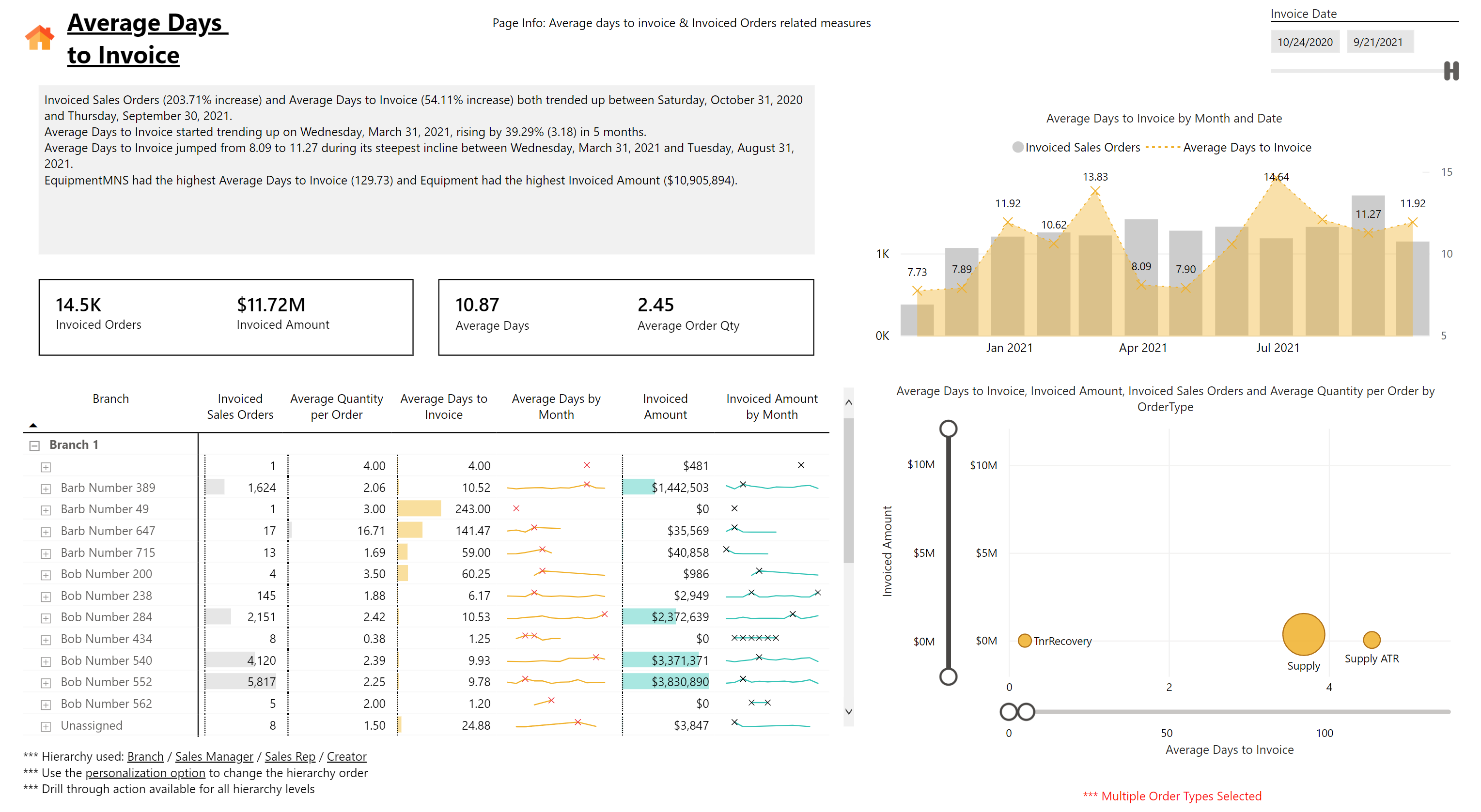 Financial Contribution
Sales in Progress: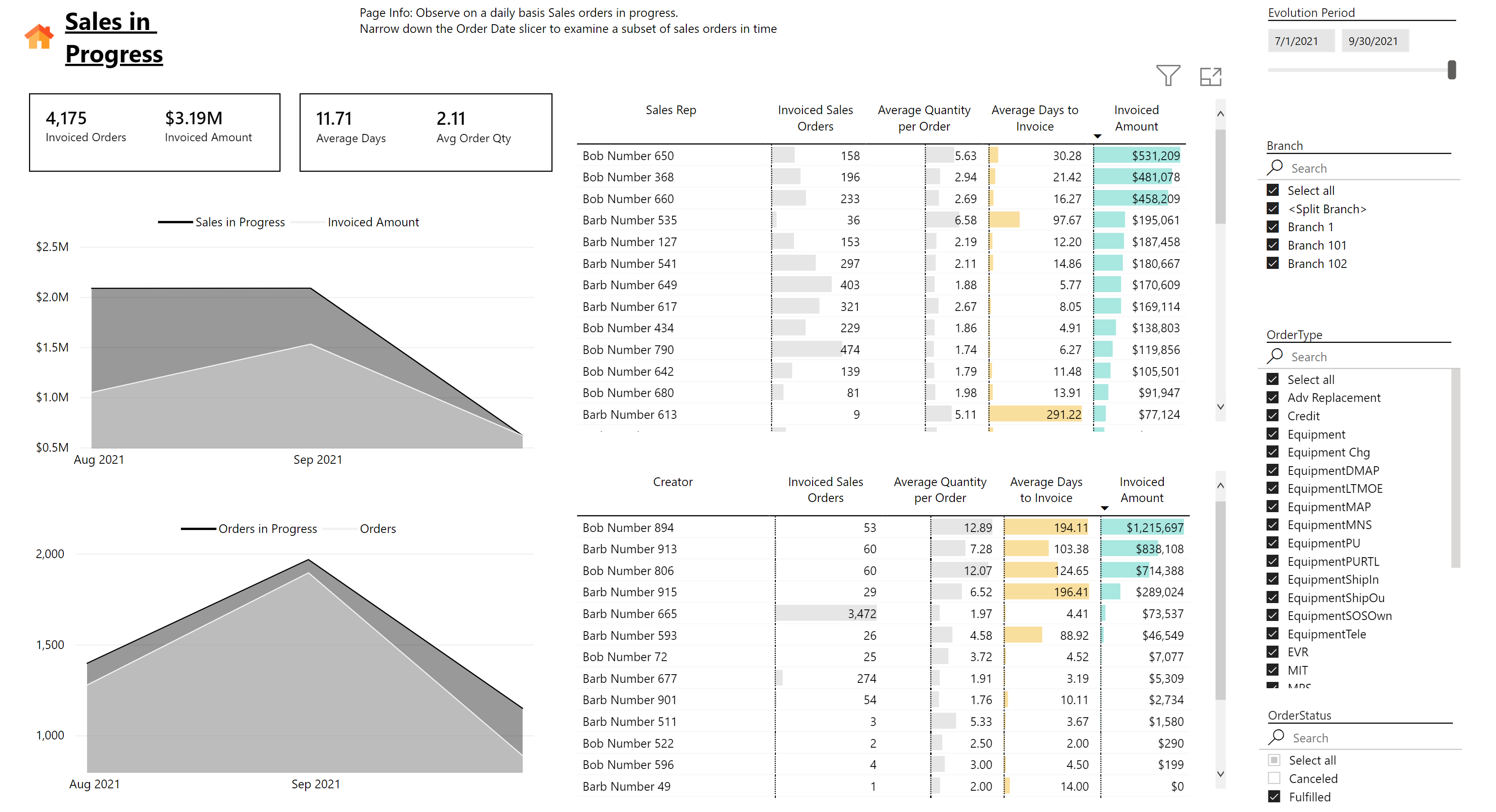 * * *
Related Alerts
Related Alerts
ID281 - Customer Retention Rate Power BI
ID568 - eAuto Activity Trends Power BI
ID704 - The Financial "Model" Power BI
ID770 - Financial Dashboard Power BI
ID771 - Service MIF & Profitability Power BI
ID774 - Customer Business Review Power BI
* * *
Webinar