Shows Customer Retention at team/rep level, as well as who you are losing customers to.
Jump to Overview | Samples | Alert Functionality | Related Alerts | Webinar
Click to Subscribe
Overview
Overview
When Gary completed his certification on Net Promoter Score, the key take away quote was "a 5% increase in retention can result in a 50 to 100% increase in profit". This all tied into the cost of acquiring a new customer versus keeping the ones you have. Understanding why you are losing customers is the 1st step.
This Power BI report will allow you to see which teams/reps are losing the most, who you are losing to, and we can even track how you are winning deals allowing you to put plans in place.
Download template here: https://hub.ceojuice.com/id281
See about tracking referrals here.
Type of Output: On Demand Power BI Report
* * *
Sample
Sample
Home Page: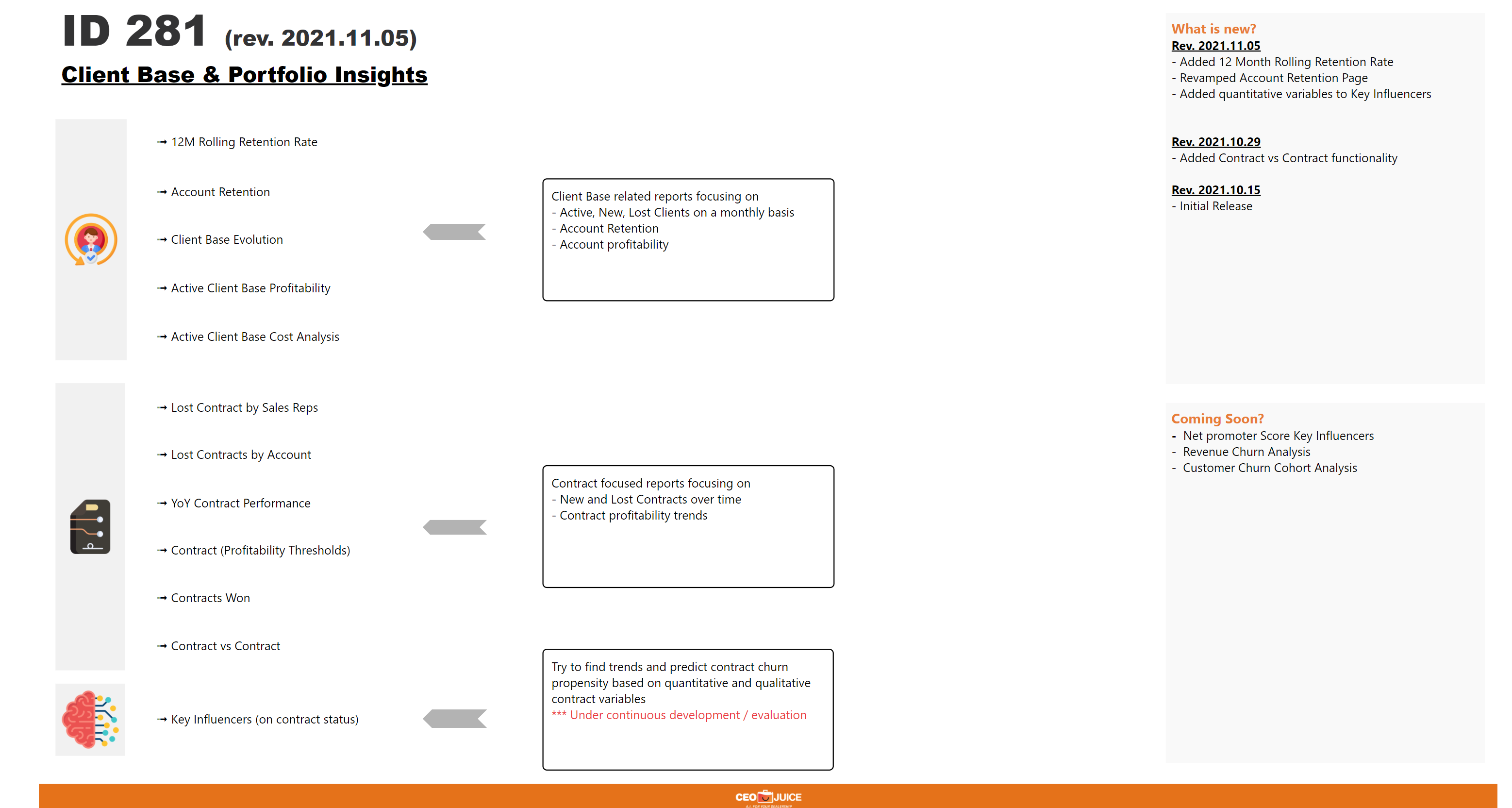 Account Retention by Sales Rep: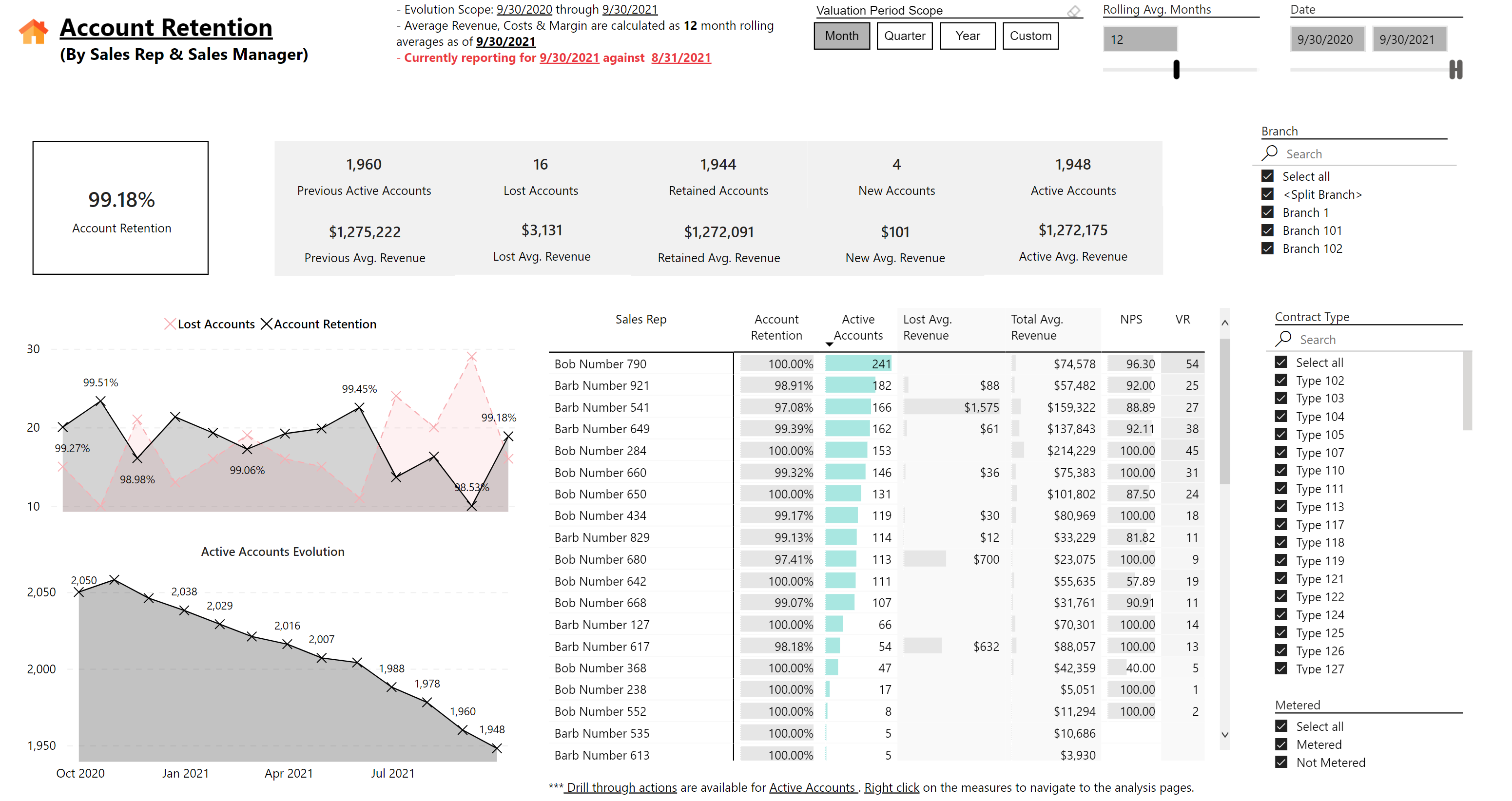 Contracts Won: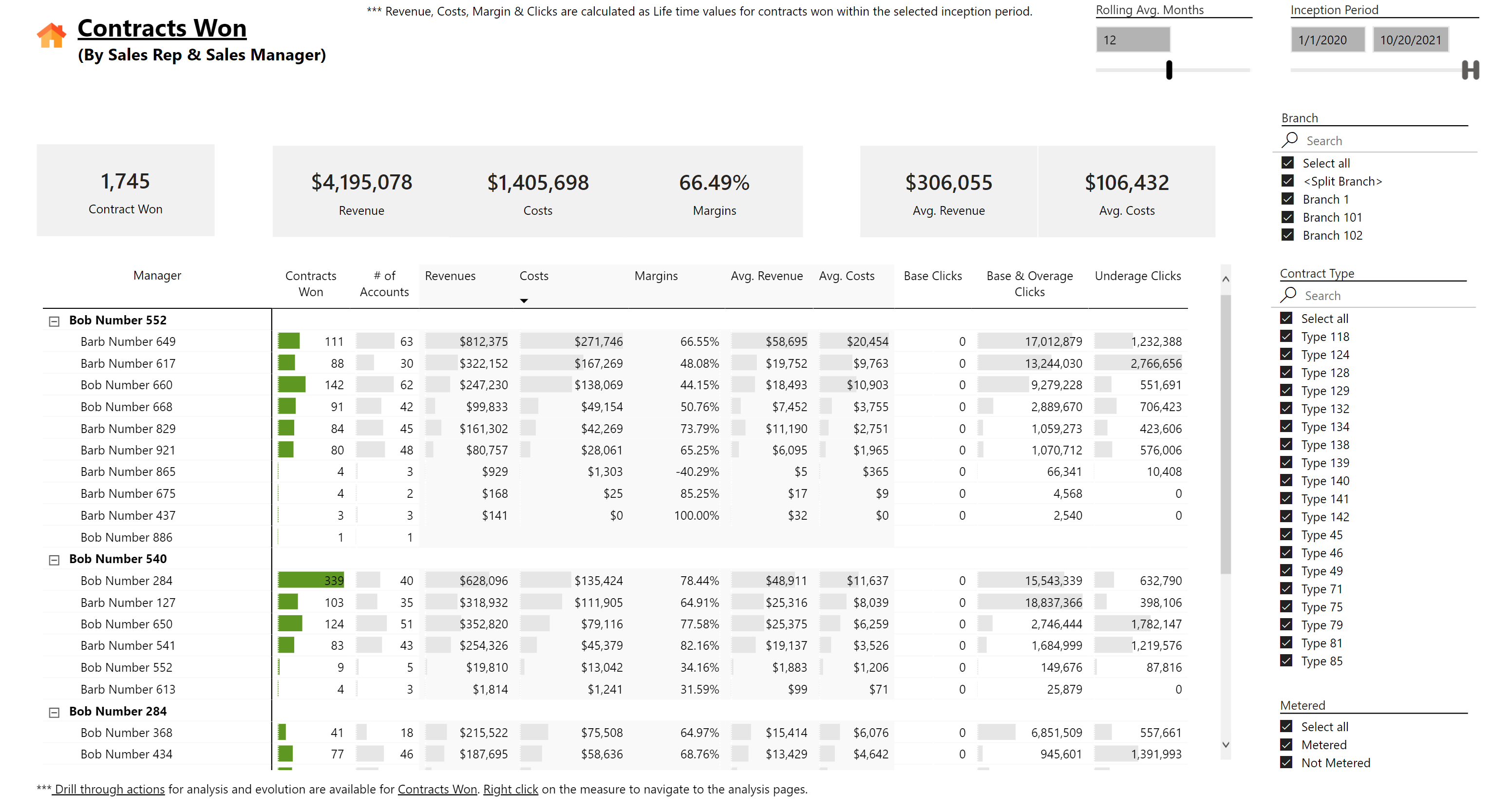 * * *
Alert Functionality
Alert Functionality
-Click here for getting Power BI in place
-We reference to parent customers as Accounts.
-Sales Rep assignment is based on rep assigned on Parent Customer (not Contract Record).
-New accounts are determined based on actual new account.
-Report can determine new accounts based on the dates selected. It is not just looking back from today.
-Calculates actual retention rate month over month.
Related Alerts
Related Alerts
ID568 - eAuto Activity Trends Power BI
ID704 - The Financial "Model" Power BI
ID770 - Financial Dashboard Power BI
ID771 - Service MIF & Profitability Power BI
ID774 - Customer Business Review Power BI
* * *
Webinar
Webinar recorded November 16, 2021