Notification of Service Call put on hold for parts or bad sync
Jump to:
Overview | Samples | Variables | Alert Functionality | Best Practices & Tips | Related Alerts | Task App
Overview
Overview
For managers who want their parts department to be notified as soon as a new On Hold For Parts or Bad Sync call is created. In the alert email, calls with bad sync data from RemoteTech will denote those items. This is so they know to check e-automate and resolve the bad sync or refresh the Inventory Logistics Console.
Run Schedule: Every 10-minutes
Type of Output: Email and Task App
* * *
Sample
Sample
Sample of Waiting for Parts:


Sample of Bad Sync Data:


* * *
Variables
Variables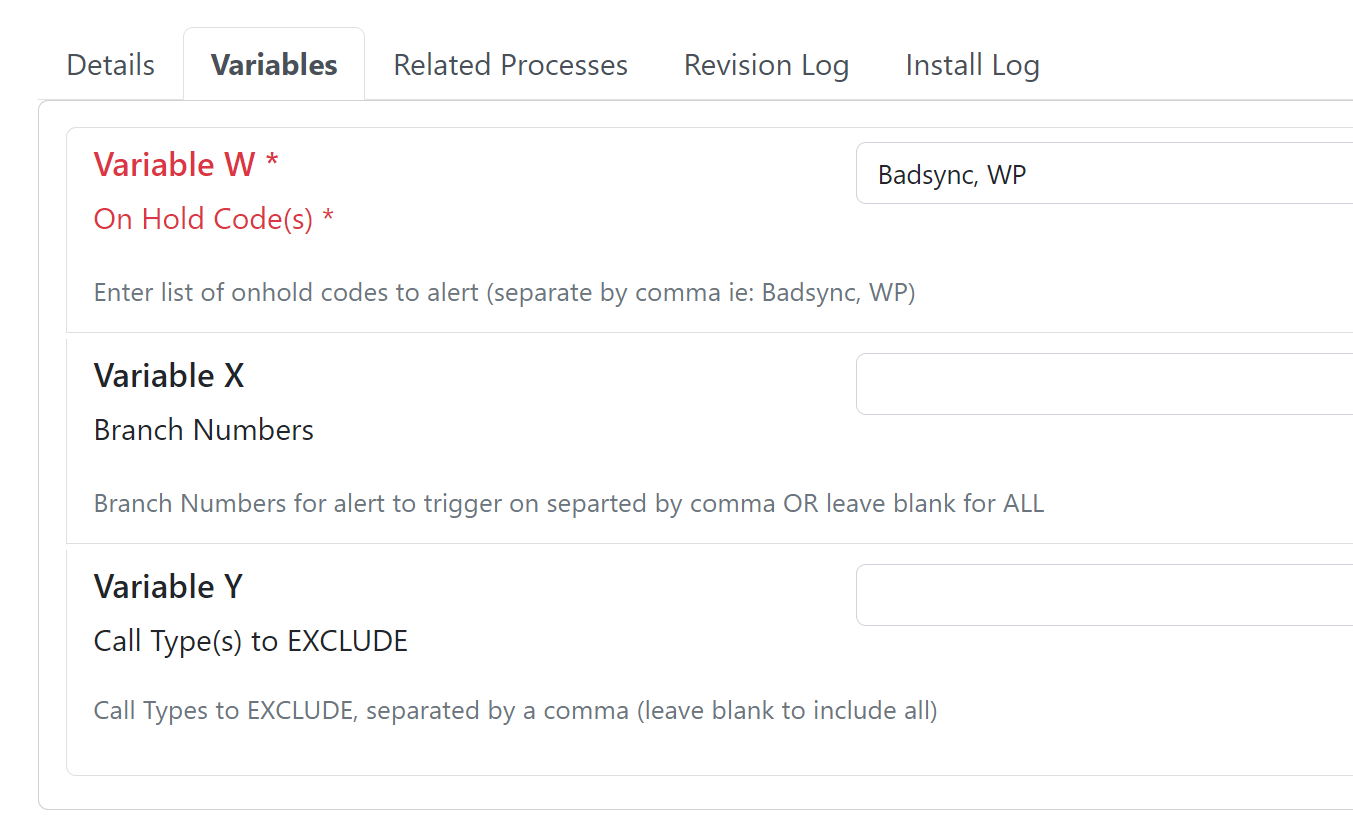 Variable W: Enter list of On Hold codes to alert (separate by comma i.e.: Bad Sync, WP). Please enter On Hold CODE, not description
Variable X: Enter Branch Numbers for alert to trigger on separated by comma OR leave blank for ALL
Variable Y: Enter Call Types to EXCLUDE, separated by comma (leave blank to not exclude any)
* * *
Alert Functionality
Alert Functionality
1. Please note this alert will only look back to calls 15 regular hours (not business hours) old or younger based on open date/time stamp of rescheduled service call.
2. Will only notify of qualifying service call once matching On Hold Code(s) listed in VariableW.
3. Alert does NOT require equipment be linked to service call in order for alert to report on.
4. Shows stock data for both the Tech's Warehouse and their Parent Warehouse. Also shows stock code, min/max, and the prior 6 month usage.
5. When determining branch, alert looks first to the equipment on the contract, then to the contract itself, and finally to the branch on the equipment record.
6. Bad Sync are part number(s) entered by technician that do not exist in e-automate and are shown in the Remarks tab on the service call: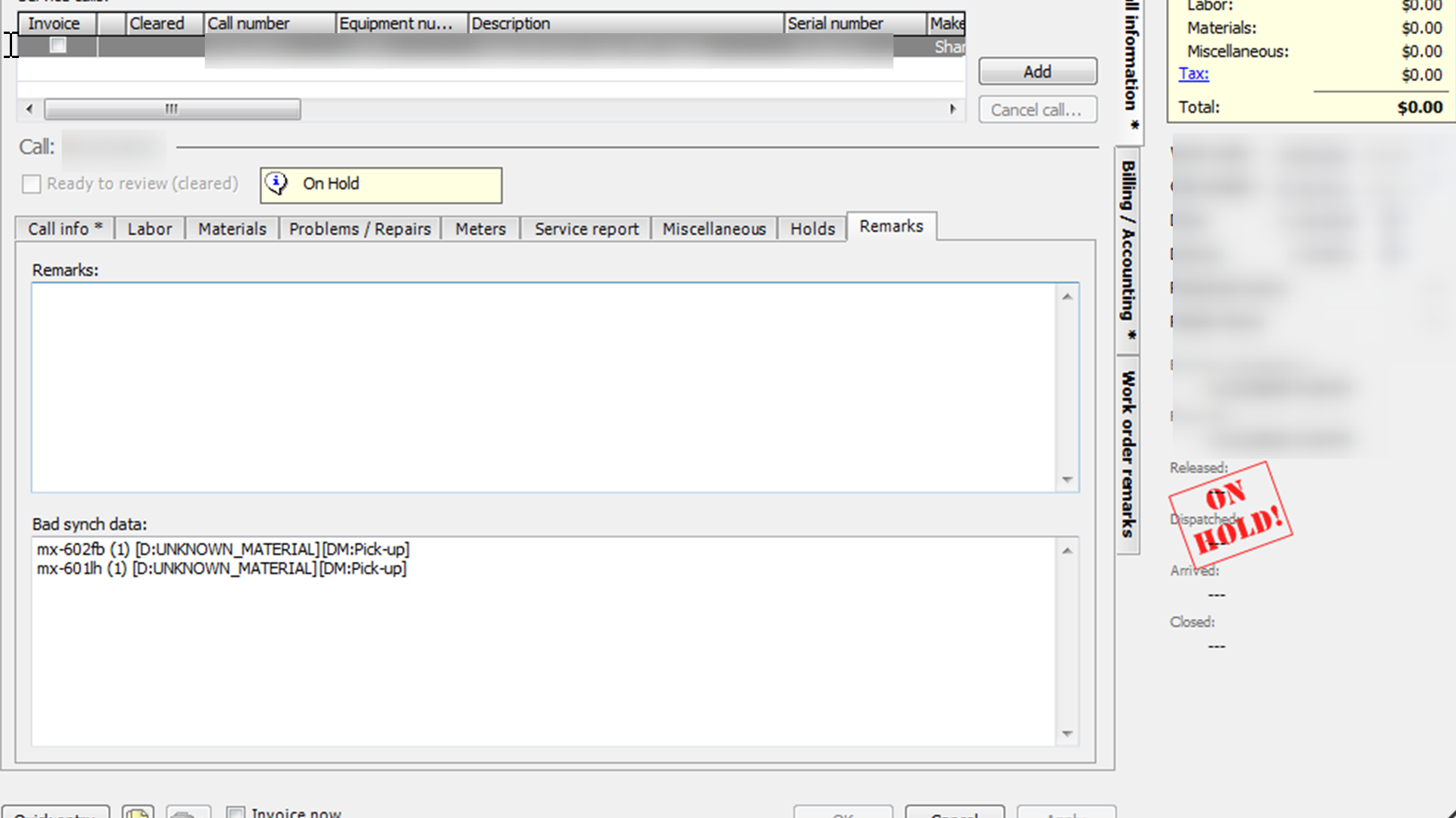 7. Meters shown on alert are the last reported Valid Meter Reading(s) set with B\W and Color Category Type. The category assigned to your meter types can be seen in Tools / Lists & Codes / Meter Types: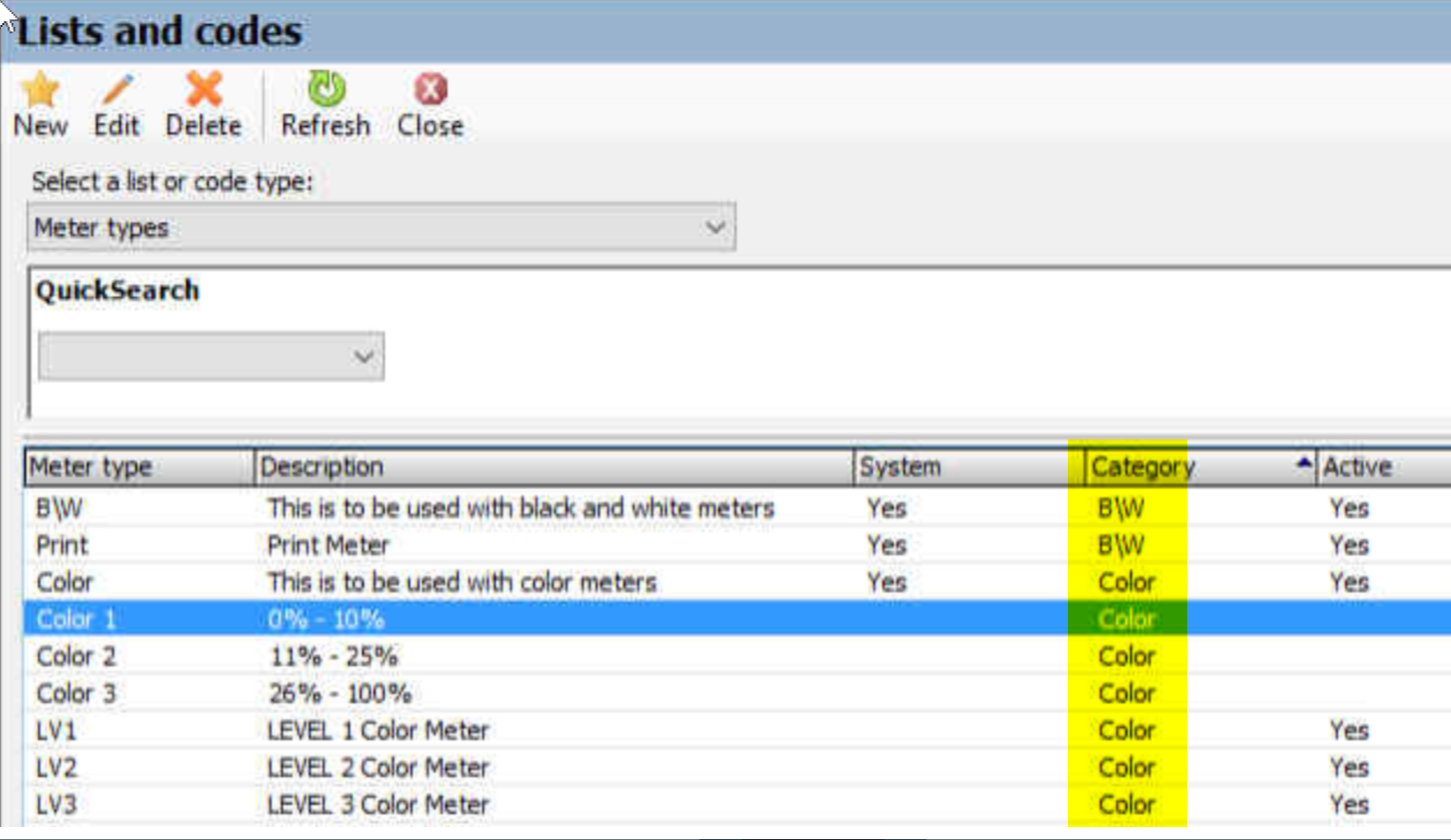 If you have more than one meter of same category type (i.e. three color meter readings), then alert will show the highest meter reading. For example, this device has three color meter readings (LV1, LV2, LV3) but also a Virtual Meter set as Color Category Type, so alert will show the Virtual Meter (114,804) as the Color Meter:
* * *
Best Practices & Tips
Best Practices & Tips
1. Are you finding the alert is not reporting as you'd expect? The premise is that the technician goes onsite, determines the part(s) needed, then marks the call as incomplete for parts. A new call is created, flagged as a reschedule, and then the technician would put the call on hold for parts. The alert will only consider calls marked as reschedules.
2. To confirm that a call was rescheduled, from the Service menu in e-automate. choose 'Service Calls', then filter by 'Call Number' and 'Rescheduled Call':

-On Hold codes (needed in Variable W) found in Tools / Lists & Codes / On hold codes: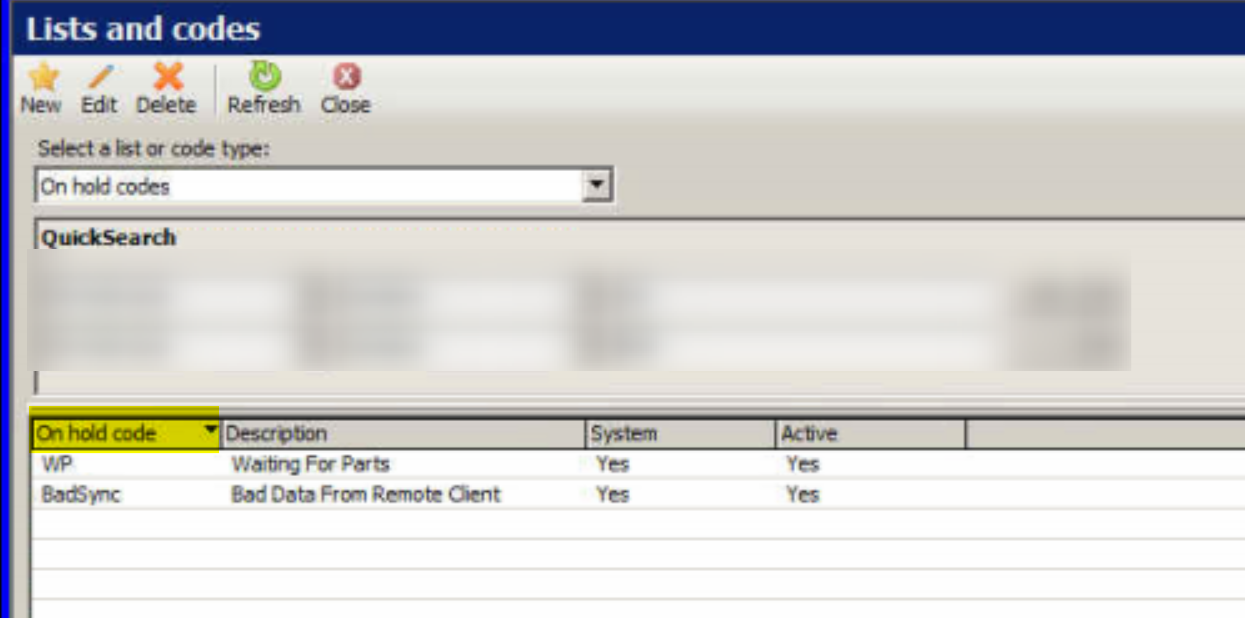 * * *
Related Alerts
Related Alerts
ID55 - Notify of rescheduled call created on hold WP and/or Bad Sync and Parts Cost Exceeds
ID124 - Custom Service Call Pick Ticket Waiting for Parts
ID310 - Call On Hold status = Bad Sync for longer than Variable W minutes
* * *
Task App
Task App
Please see THIS LINK for review.