Process to monitor the base and overages/underages charges, and alert on changes
Jump to: Overview | Samples | Variables | Alert Functionality | Best Practices & Tips |  Related Alerts
Overview
Overview
Knowing if your customer's contract is too high or too low can help you maintain happy customers. This alert will monitor base and/or overages/underages so you can get ahead of any contract adjustments to consider. It can serve as quick heads-up to reps or management about individual invoices that might produce a shock when the customer opens them.
Run Schedule:  Weekly on Monday mornings
Type of Output: Email
*  *  *
Sample
Sample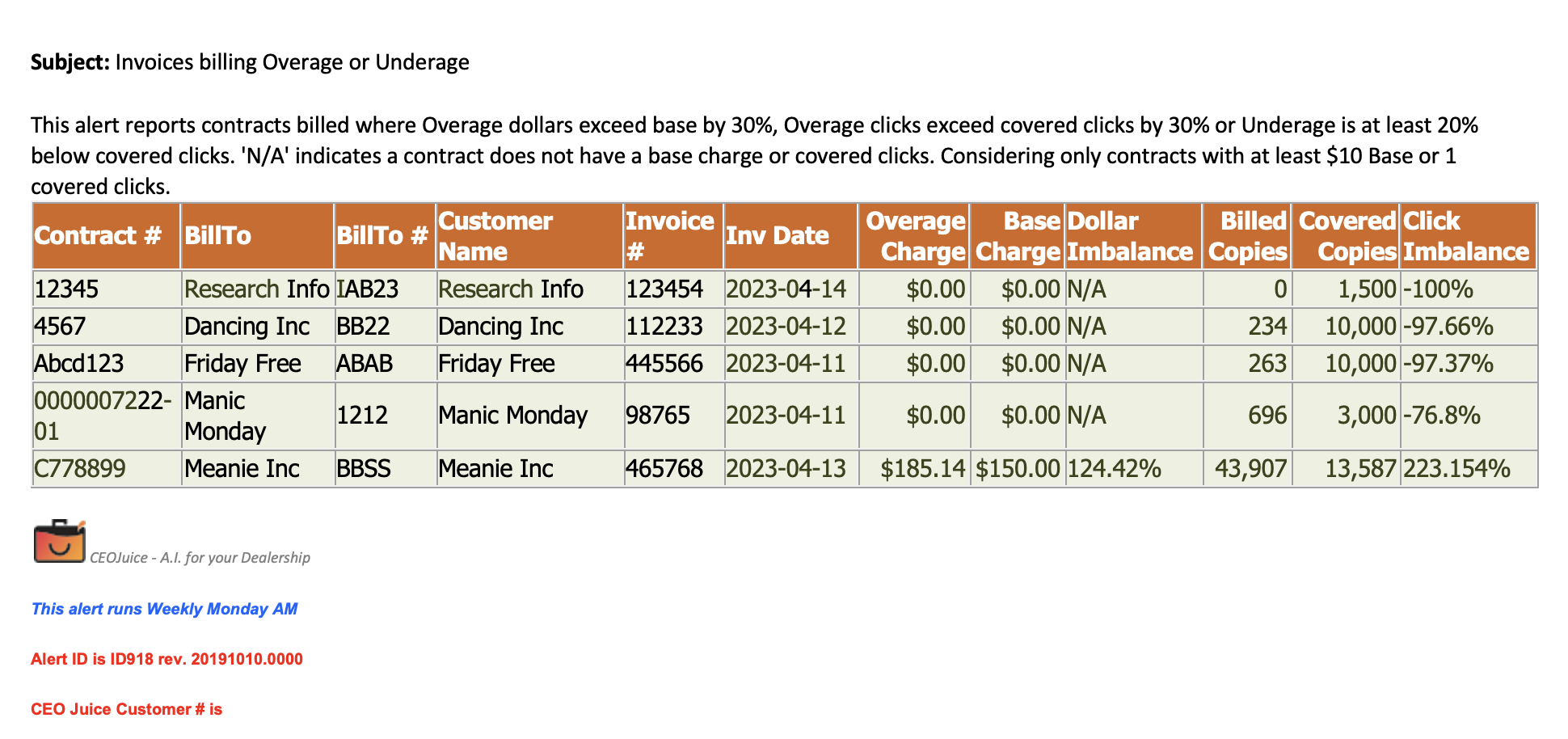 *  *  *
Variables
Variables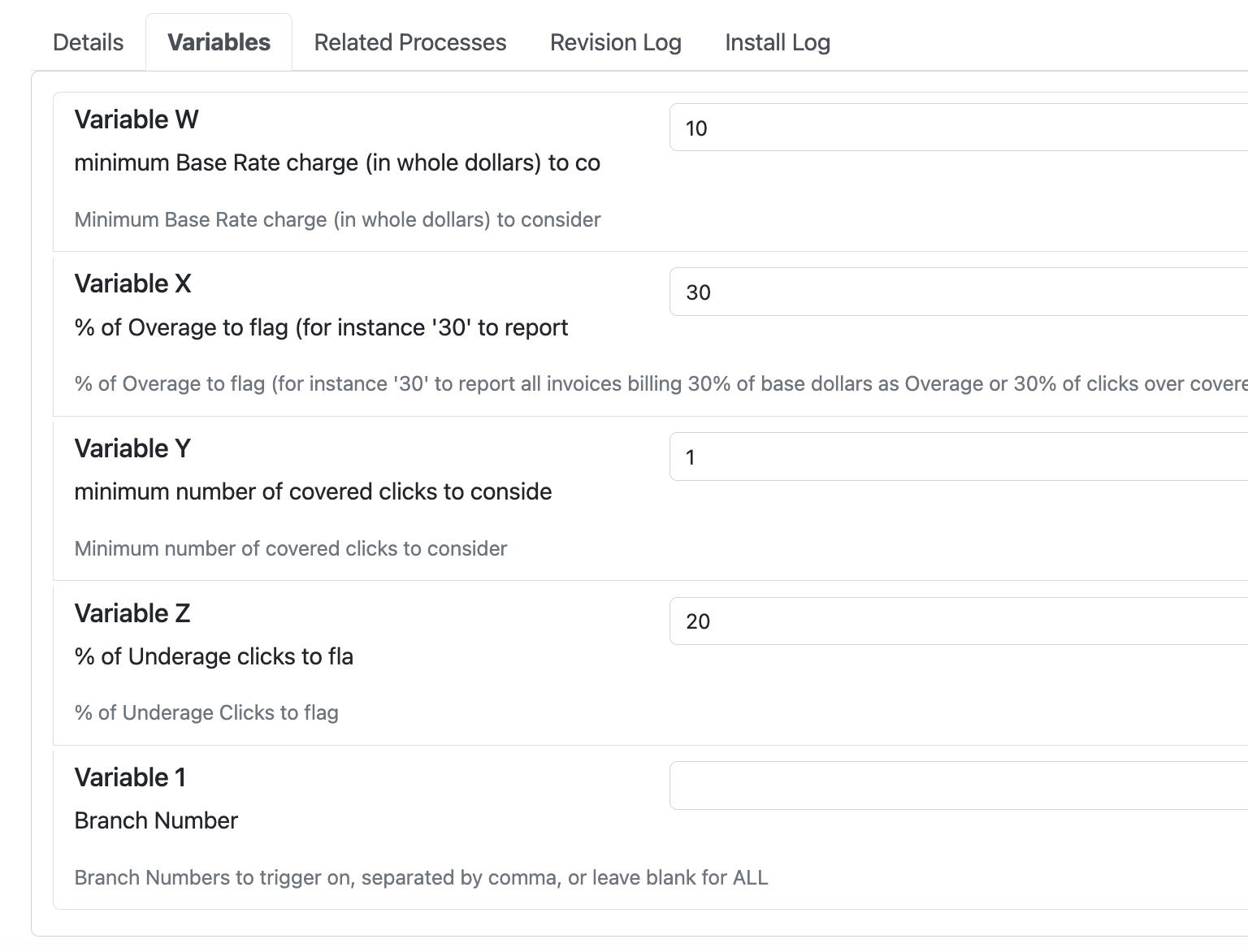 Variable W: Minimum base rate charge, default set to $10
Variable X: % of Overage to flag, default set to 30%
Variable Y: Minimum number of covered copies, default set to 1
Variable Z: % of Underage to flag, default set to 20%
Variable 1: Branch #s to trigger on, leave blank to run for ALL branches
*  *  *
Alert Functionality
Alert Functionality
This alert looks at individual contract billings on an invoice, not the overall contract performance. It considers dollars-billed in addition to clicks-billed, which allows it to consider contracts with BaseRate but zero covered clicks. 
This alert cannot trigger when the BaseRate is $0 or the CoveredClicks is 0 since it has no number to compare actual-billed values to; although, as long as it has either a BaseRate or CoveredClicks it can be monitored for that one dimension.
Variables W and Y enable you to dial in the 'minimum contracts' to consider (for instance, you might not care that you billed a customer 200% over Base when the Base is $20).
The alert looks back 14-days for invoice created dates (not date on invoice).
*  *  *
Best Practices & Tips
Best Practices & Tips
N/A
*  *  *
Related Alerts
Related Alerts
ID321 - Alert on last Contract invoice if Overage > W% of Base or Underage <X% of Base (requires ECi Digital Analytics)
ID330 - Customer not hitting minimum volumes
ID256 - Invoices billing Overage or Underage