This alerts checks your Active Item records against a CEO Juice table and advises of items with incorrect or missing yields. The alert assumes you are using the OEM part # as the primary Item #, and in the standard format. With your approval we can push our yield data back into your item records, email help@ceojuice.com to request this. Please forward email from this alert to help@ceojuice.com if you would like the updates pushed to eAuto.
If you have not yet implemented ID90/Warranty Parts or ID315/Excessive Toner because of the work involved in acquiring or updating yield info, this process will save you a lot of effort.
Item yield is set on the item record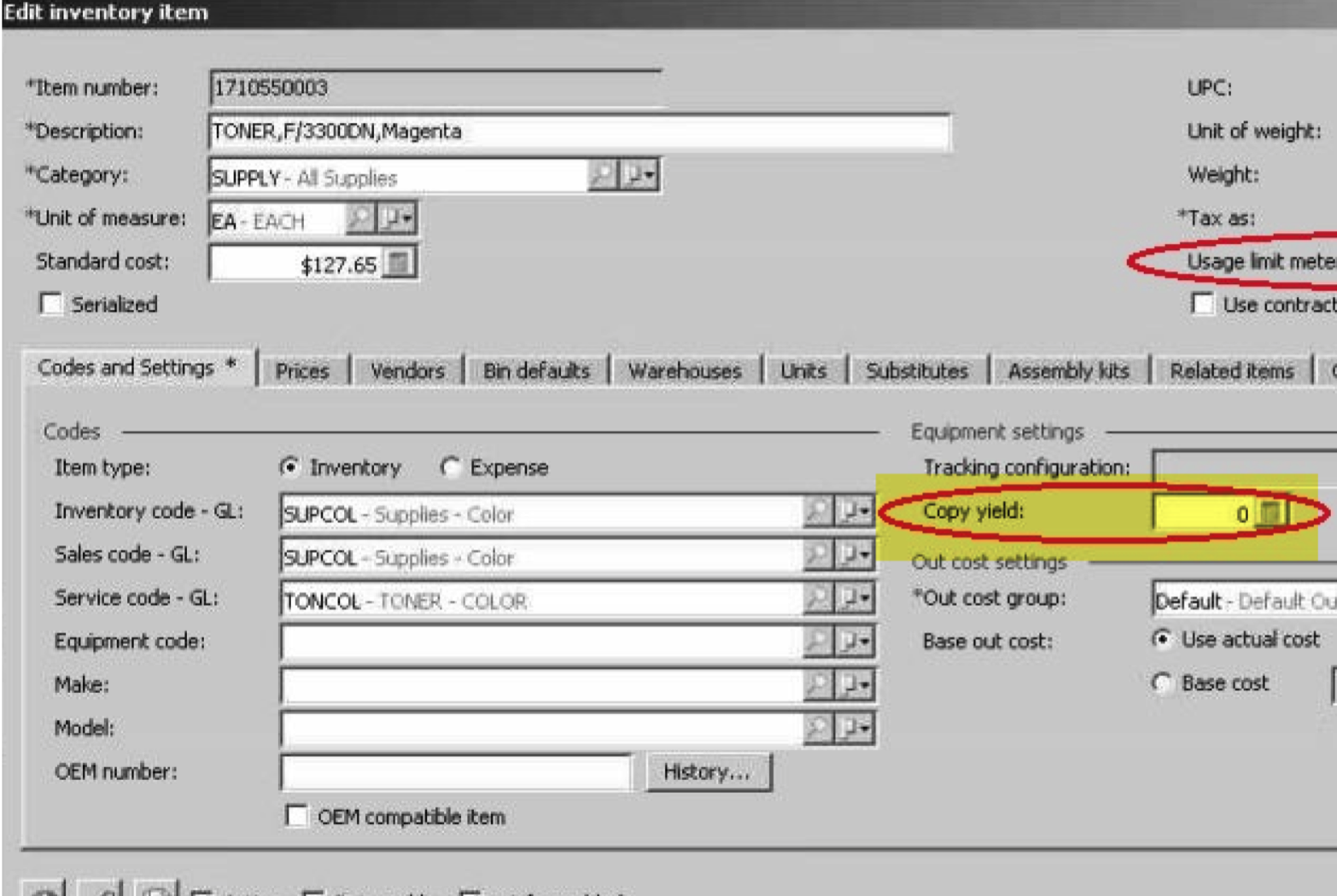 Sample of ID571 alert:

Our data is compiled from various sources: From manufacturers (Validation = 0) and from our clients subscribed to this alert (Validation = 2,3,5 etc.. # of clients who agree on same yield)
NOTE: By subscribing to this alert you are giving us permission to push your yield information into our master table, if needed.