Getting dollars back for parts that don't meet warranty is the most obvious ROI for our services, we have many clients where we flag over $100K per month and our average is $35K. We do this by looking at 4 conditions - Days, Core Returnable, Clicks and does the cost exceed the vendor cutoff.
The alert runs every 10 minutes and checks for calls marked COMPLETE and will also be considered when invoiced if anything has changed.. We feel a best practice is to have the notification sent to your parts person and not just the technician. We also suggest you have a policy that the technicians bring ALL parts back, have a box with each tech's name that the parts person reviews daily.
For best practice, see HERE
For crediting contract & tech, see HERE
If we are telling you about a Canon part costing $100 and you know Canon has a minimum of $300 ensure you have minimums and warranty days set at the make level, details here.
Note that Juice can help with clean up and set up of Item Recordss, see here.
Keep in mind that the logic for this alert assumes that if the manufacturer covers the machine as a unit, then it would be covered (PERIOD!) as long as it is within the warranty date. If the machine is no longer covered as a unit, then you fall back to parts level where the manufacturer only covers certain parts with lots of conditions and that's where the price (ZCJMakeWtyMinCost) would come into consideration. See these two alerts for Equipment (not Item) warranties:
ID561 New Call Opened for Equipment Still Under Warranty
ID443 Alert At The End Of The Day For Closed Calls With Equipment Still Under Warranty
There is a SSRS Report we will also install so you can run on demand by date range and other parameters, a great tool to use when reviewing with your manufacturer and identifying parts that are consistently failing early. Click HERE for an overview and sample.
Variables: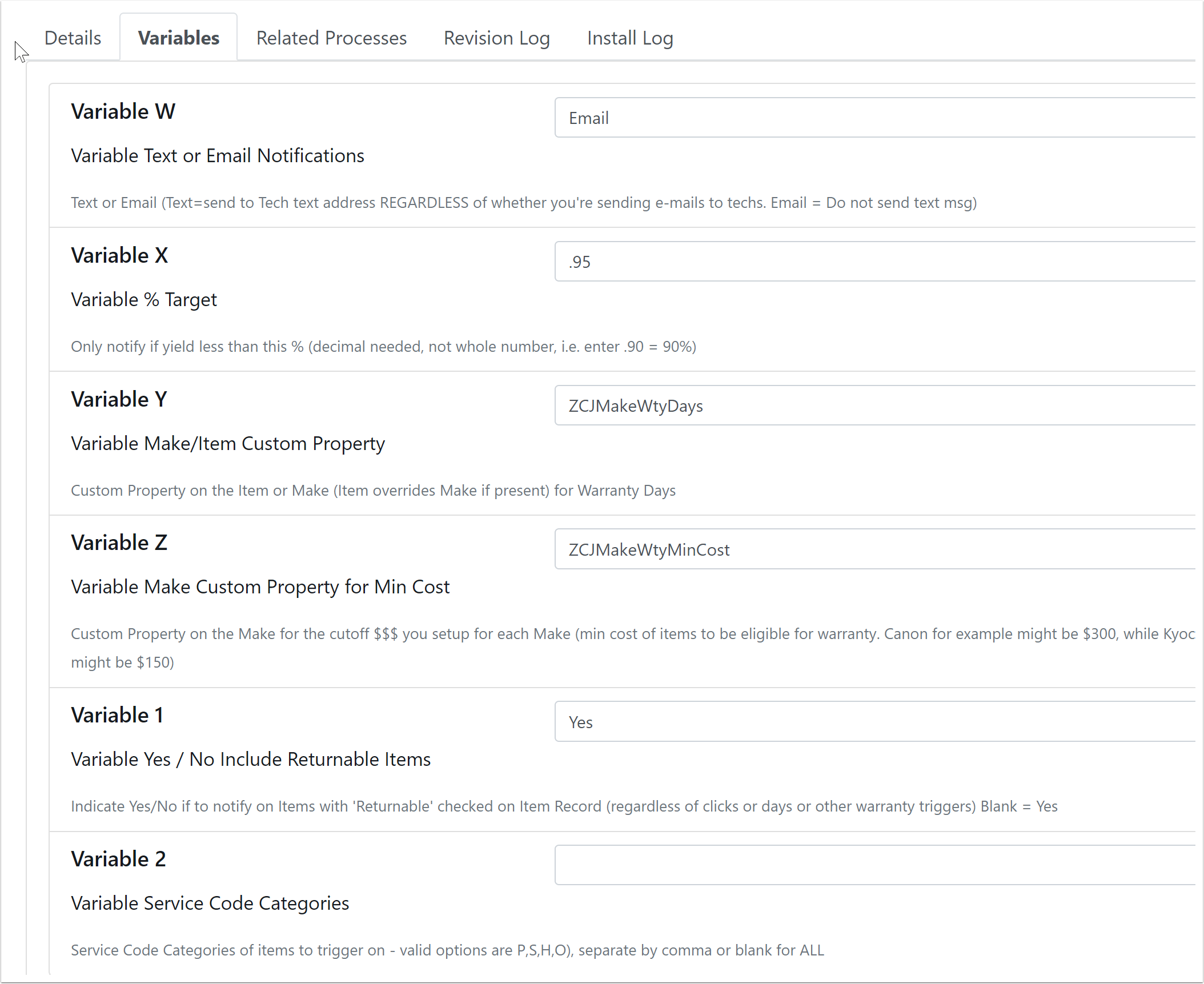 VariableW: Text or Email (Text=send to Tech text address REGARDLESS of whether you're sending e-mails to techs. Email = Do not send text msg)
VariableX: Only notify if yield less than this % (decimal needed, not whole number, i.e. enter .90 = 90%)
VariableY: Custom Property ZCJMakeWtyDays on the Item or Make (Item overrides Make if present) for number of days machine (or part if set at Item Level) is covered under warranty
VariableZ: Custom Property ZCJMakeWtyMinCost on the Make for the cutoff $$$ you setup for each Make (min cost of items to be eligible for warranty. Canon for example might be $300, while Kyocera might be $150)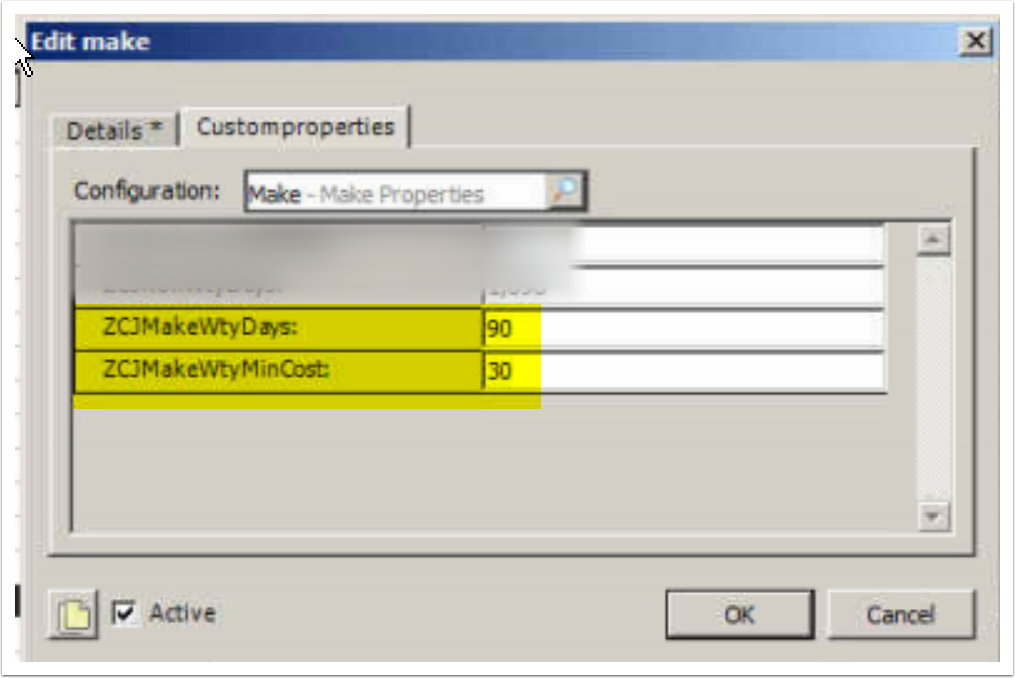 Variable1: Indicate Yes/No if to notify on Items with 'Returnable' checked on Item Record (regardless of clicks or days or other warranty triggers) Blank = Yes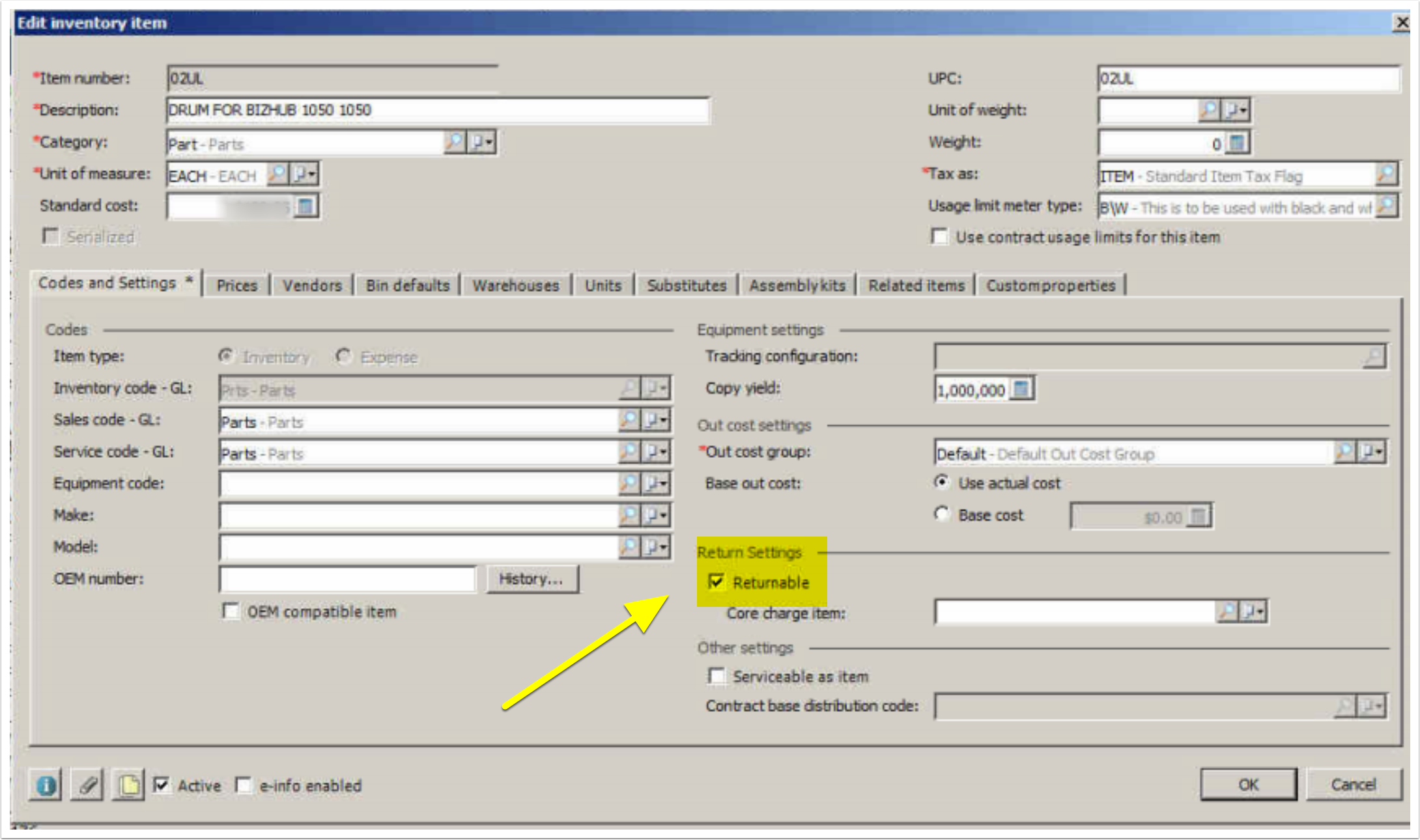 Variable2: Service Code Categories of items to trigger on - valid options are P,S,H,O), separate by comma or blank for ALL. These are visible via Lists & Codes / Service Codes / Category column: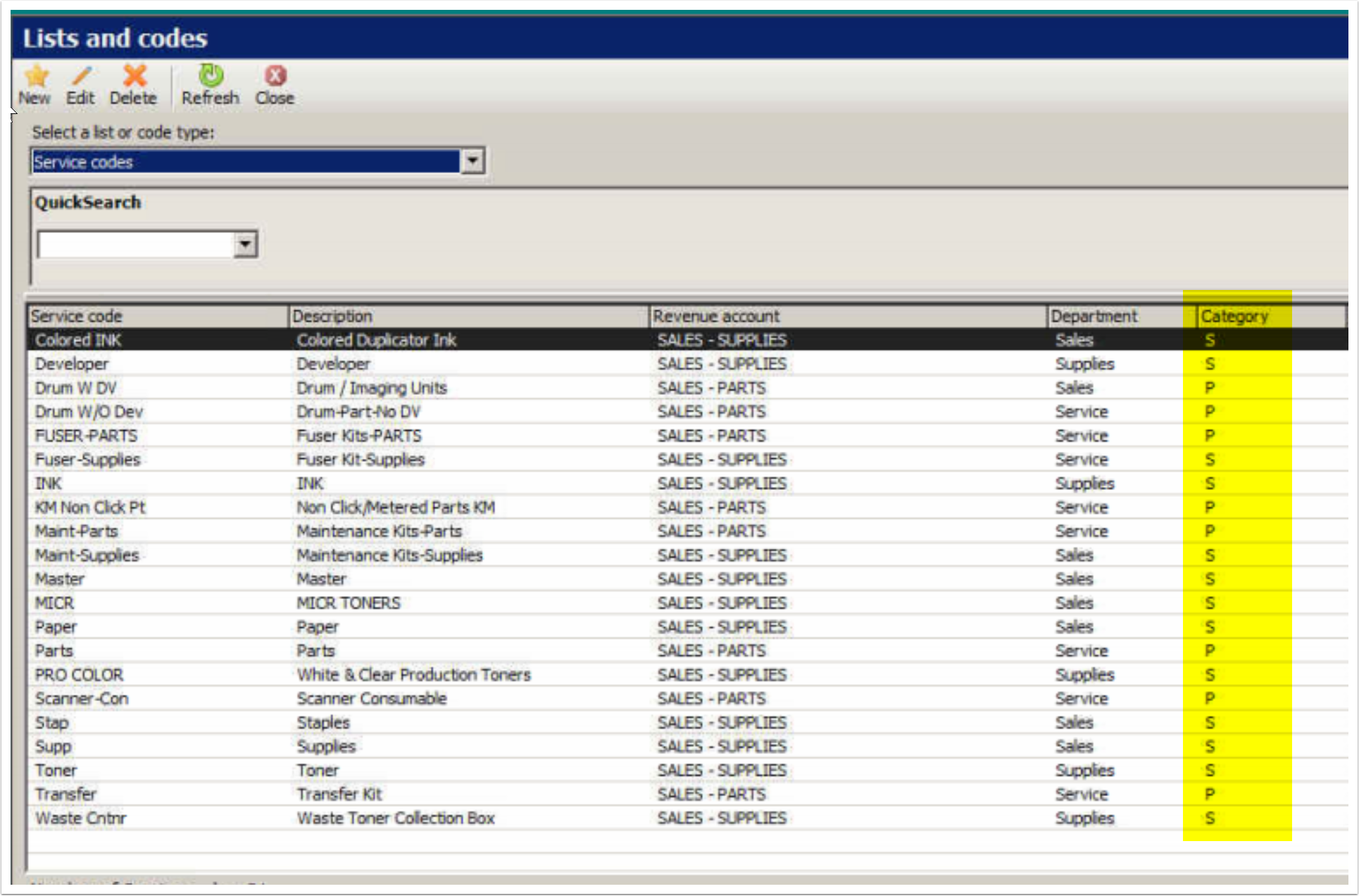 Sample:
Sample of email sending notice of yield target not met
(1) Install date, if install date blank then uses create date of equipment record. If there is no record of that item being used in the past on that equipment we will assume it was installed new with the equipment and use the install date as last considered to have been replaced date. (This can cause problems if you use the install date to record when that equipment went on your contract vs. when equipment actually installed.)
(2) Previous Service Call detail (when Item was last used on a Service Call)
(3) Actual Yield % calculated is VarX times the yield per the Item Record
(4) Trigger Action column will explain which of the three triggers was used

Sample of email sending notice of Item Returnable:
This alert is meant to use as much consistent logic as possible to look at parts used on service calls and try to determine if a part is eligible for warranty, either because it failed to reach the manufacturer's yield OR the number of warranty days. There are a lot of variables that differ between not only manufacturers, but also between types of parts. The logic to determine what parts you are alerted on will look at three distinct possibilities:
Condition# 1 is met (see detail below)
OR
Condition#2 is met (see detail below)
OR
Condition#3 is met (see detail below)
Condition #1: Did item fall below the manufacturer's guaranteed yield?
The Copy Yield Value in the Item must be > 0 (use alert ID189 to ensure you have yields set). To ensure all items have been reviewed, we suggest adding a 2 as the yield value for items that do not have any warranty. There is a set of conditions where e-automate will default to a 1, so we suggest you avoid a 1.
AND (as part of Condition #1)
The actual clicks between last service call the item was used on for same machine (or the install meter reading) is < the Copy Yield Value in the Item Record.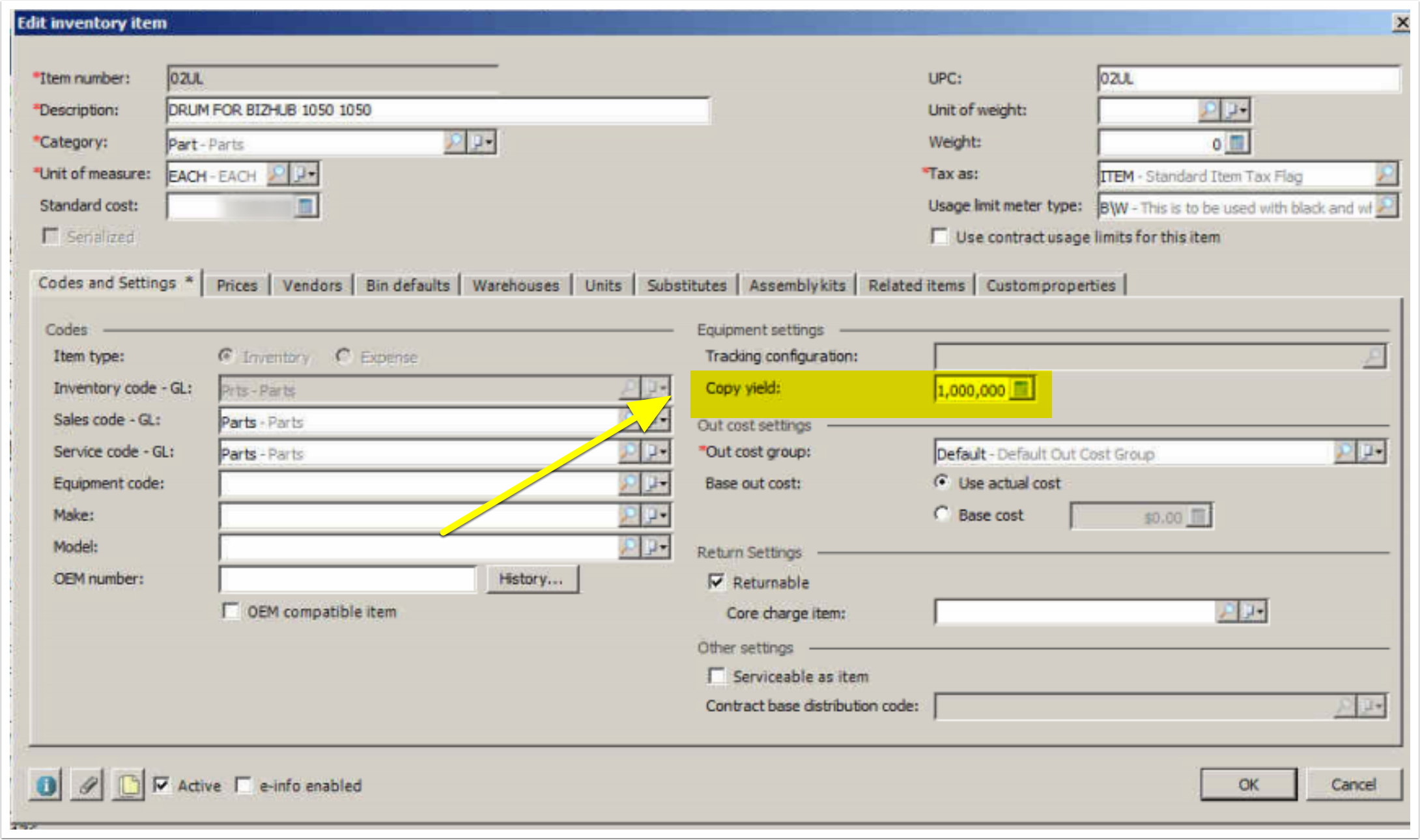 AND (as part of Condition #1)
The item's average cost (each) is > the Warranty Eligible Cost value specified in the Custom Property Attribute for the Make of the equipment the part was used on.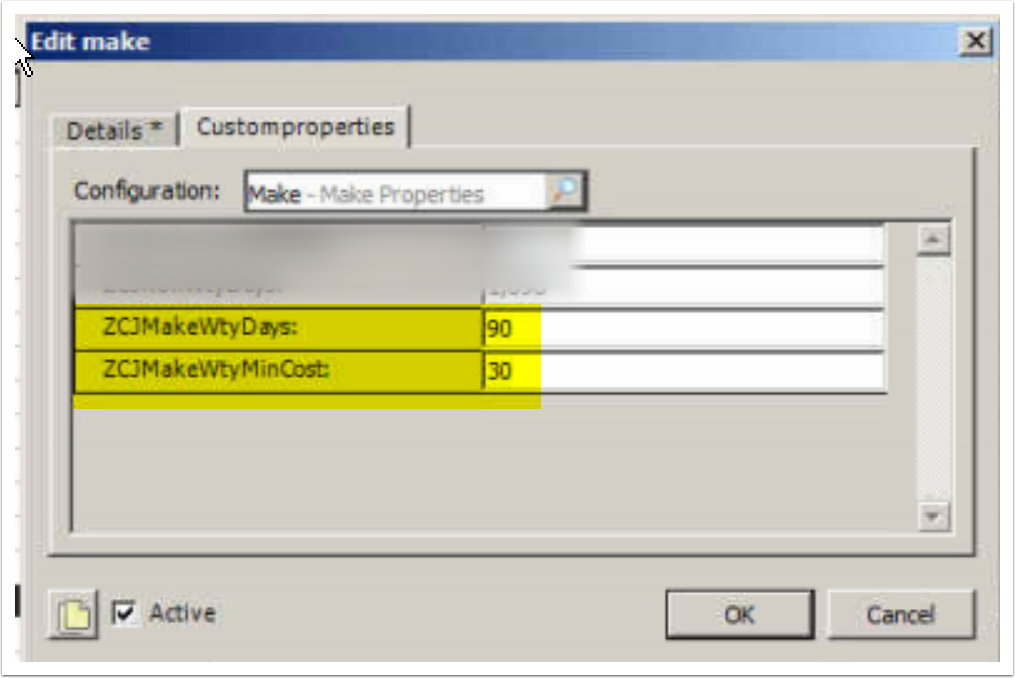 **Please note these Custom Properties must be set up with Data Type of 'numeric: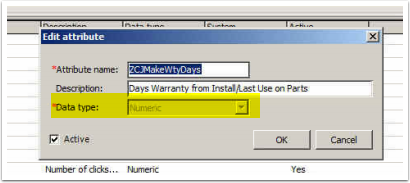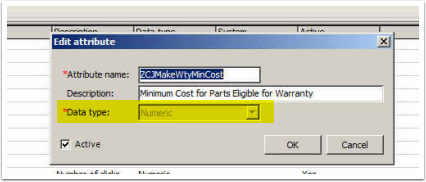 OR
Condition #2: Did the item reach the warranty days set in the Make custom property?
The Days Value in the equipment model's Make Custom Property Attribute (ex: ZCJMakeDays) must be > 0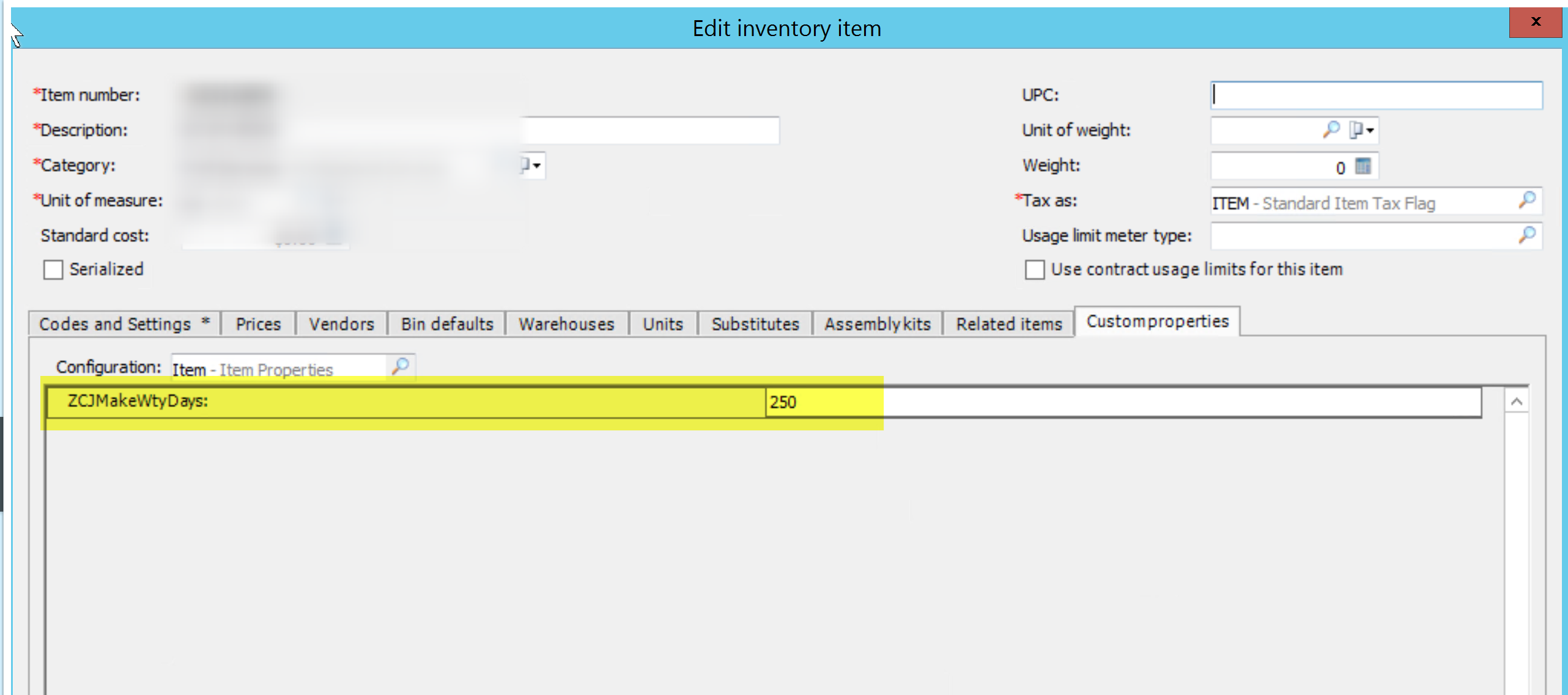 AND (as part of Condition #2)
The item's average cost (each) is > the Warranty Eligible Cost value specified in the Custom Property Attribute for the Make of the equipment part was used on.
OR
Condition #3: Is the item flagged as "returnable" in eAutomate
That checkbox indicates the item is a "core", something your vendor will charge you for it they don't get the old one back and should always be returned by the tech regardless of any other condition because you need to return that "core" to the vendor for core credit. This condition is optional and can be excluded by updating Var1 of your subscription to NO.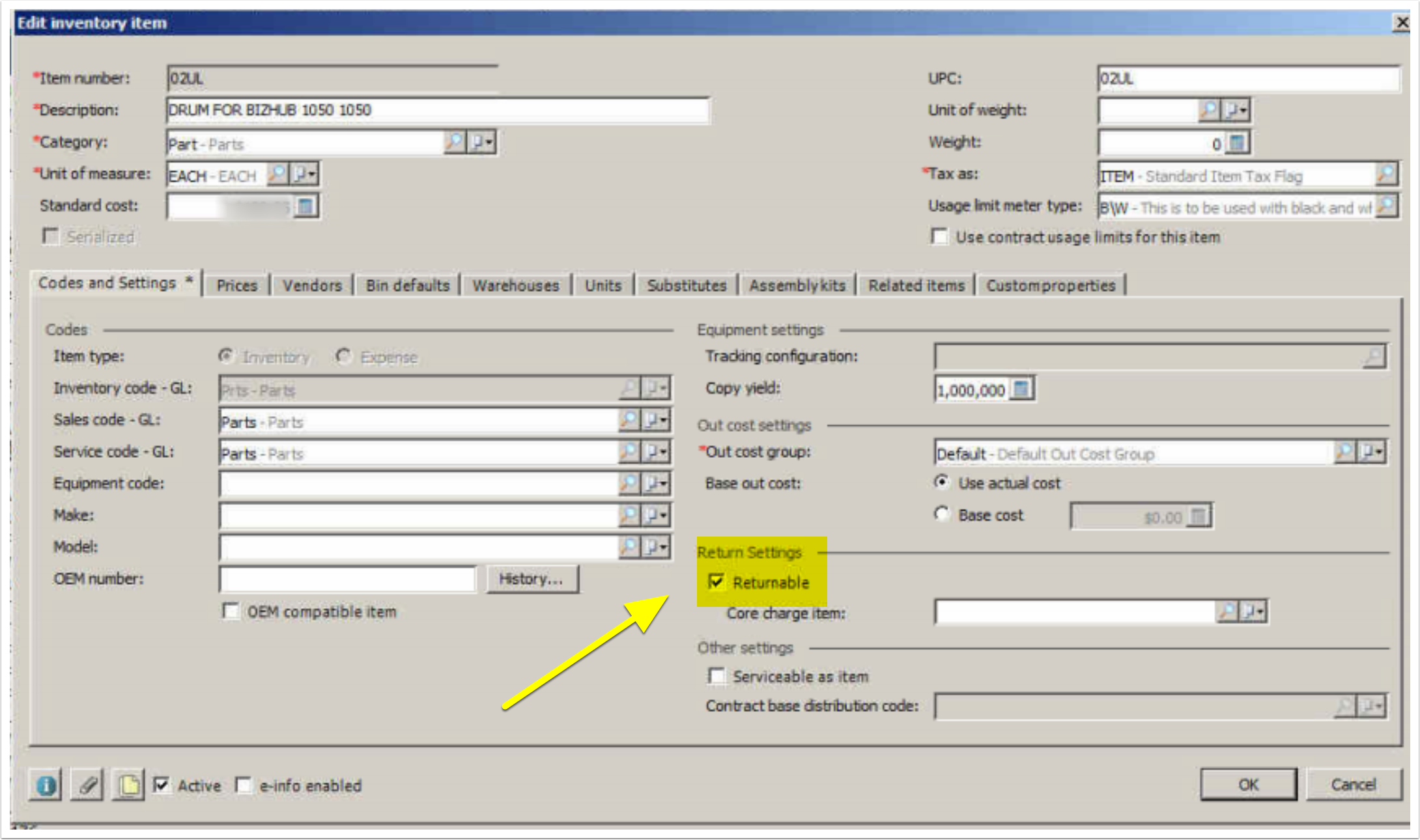 Use alert ID189 to ensure you have yields set. A note on setting yields - if an item doesn't have a yield in the traditional sense (for instance boards) but you want it to be monitored by the alert, set the yield to 2. Even though it will never trigger for condition #1 (number of copies), it will still trigger if it fails to meet the number of days specified in the Custom Property on the Make Record.
We understand this logic may not be true for every manufacturer which is why we also have a different version of this logic for each major manufacturer - See ID919 for Konica Minolta specific version and ID921 for Canon/HP specific version. If you subscribe to either of these manufacturer specific alerts, ID90 will not duplicate; instead, it will exclude those Items captured by ID919 or ID921.
***************************************************************************************************
OLD Custom Report (No longer available/supported as of August 2019)
We include a custom report (for items used on service calls only, report wont report on items consumed via other transactions) and once set up is complete you can look back over previous years. Just because a part is not covered under a manufacturer's program or the 2% discount you get is supposed to cover parts under $300 does not mean you shouldn't file a claim. We've had lots of dealers report success in getting dollars back when they have been able to prove the part has been failing early across your fleet.