Reports on any service call pending or invoiced with multiple labor entries
Jump to Overview | Samples | Variables | Alert Functionality | Best Practices & Tips | Related Alerts
Overview
Overview
This alert addresses the issue of calls not being re-scheduled properly, this alert advises of any service call invoiced with multiple labor entries. It provides enough detail that you can identify whether the call was a proper assist or a problem.
Run Schedule: every 30 minutes
Type of Output: Email
* * *
Sample
Sample
P = Pending Service Call
I = Invoiced Service Call
* * *
Variables
Variables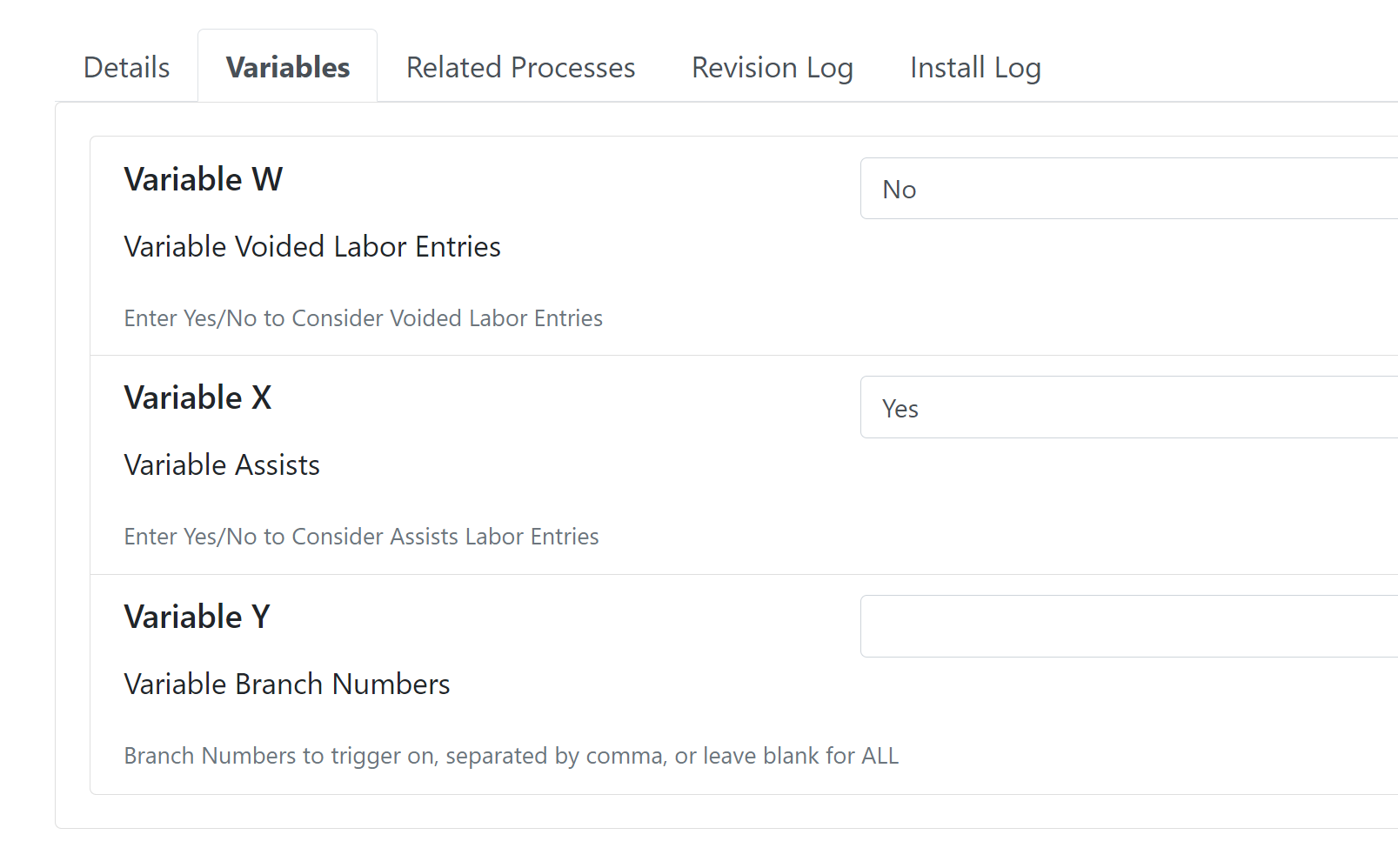 Variable W: Enter Yes or No for alert to consider voided labor entries
Variable X: Enter Yes or No for alert to consider Tech Assist Labor Entries
Variable Y: Enter Branch Numbers for alert to consider or leave blank to consider ALL
* * *
Alert Functionality
Alert Functionality
-Reports anytime there is more than one labor entry on service call: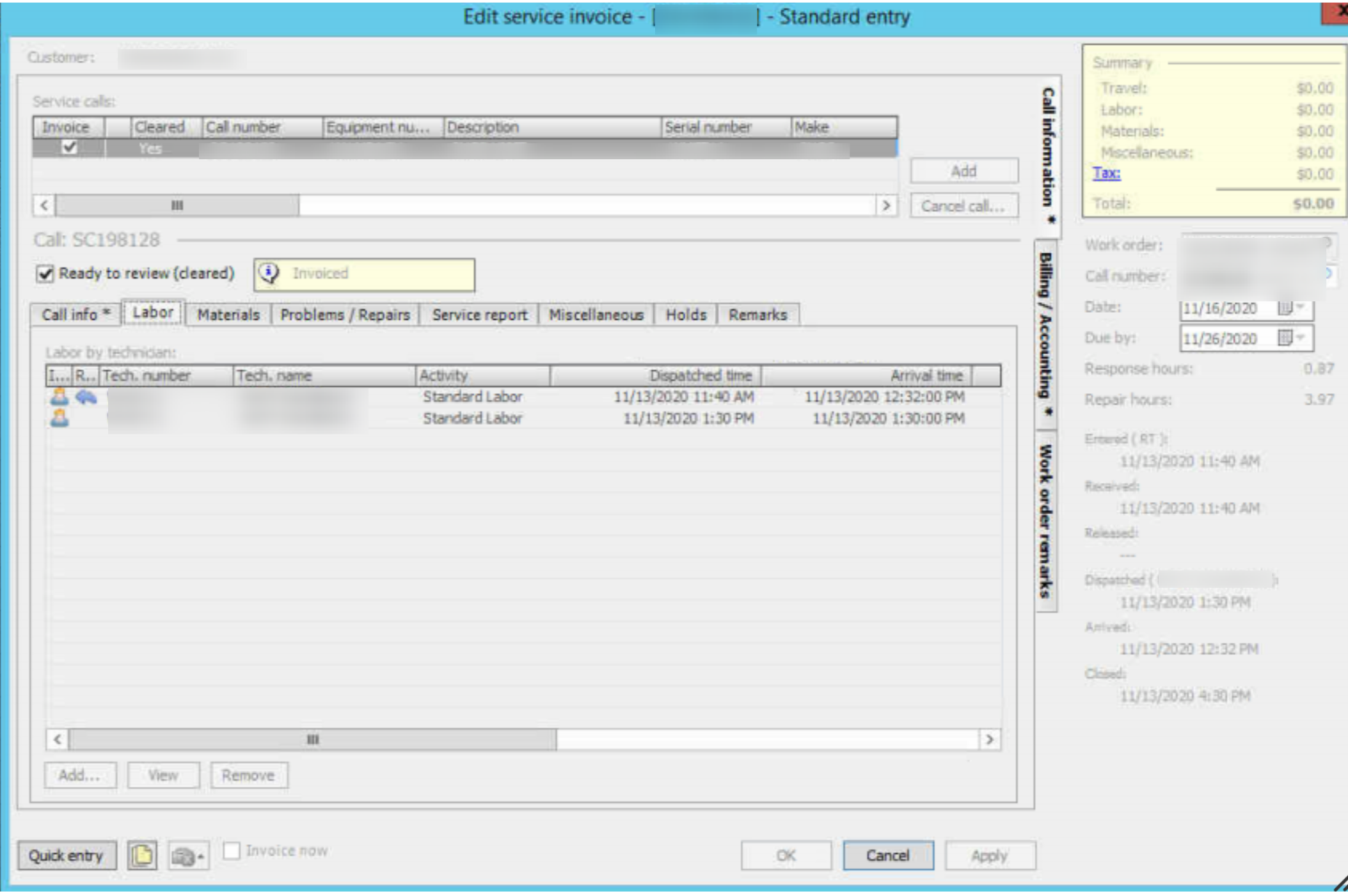 -Considers any call type, except cancelled calls
-Will trigger when call pending and again if still multiple labor entries at time of invoice, then will not trigger again
-Dispatch & Departure Date/Time is from first labor entry
-Does NOT require equipment be linked to service call
-Will report on Help Desk entries - treats those entries the same as a duplicate labor entry or tech assist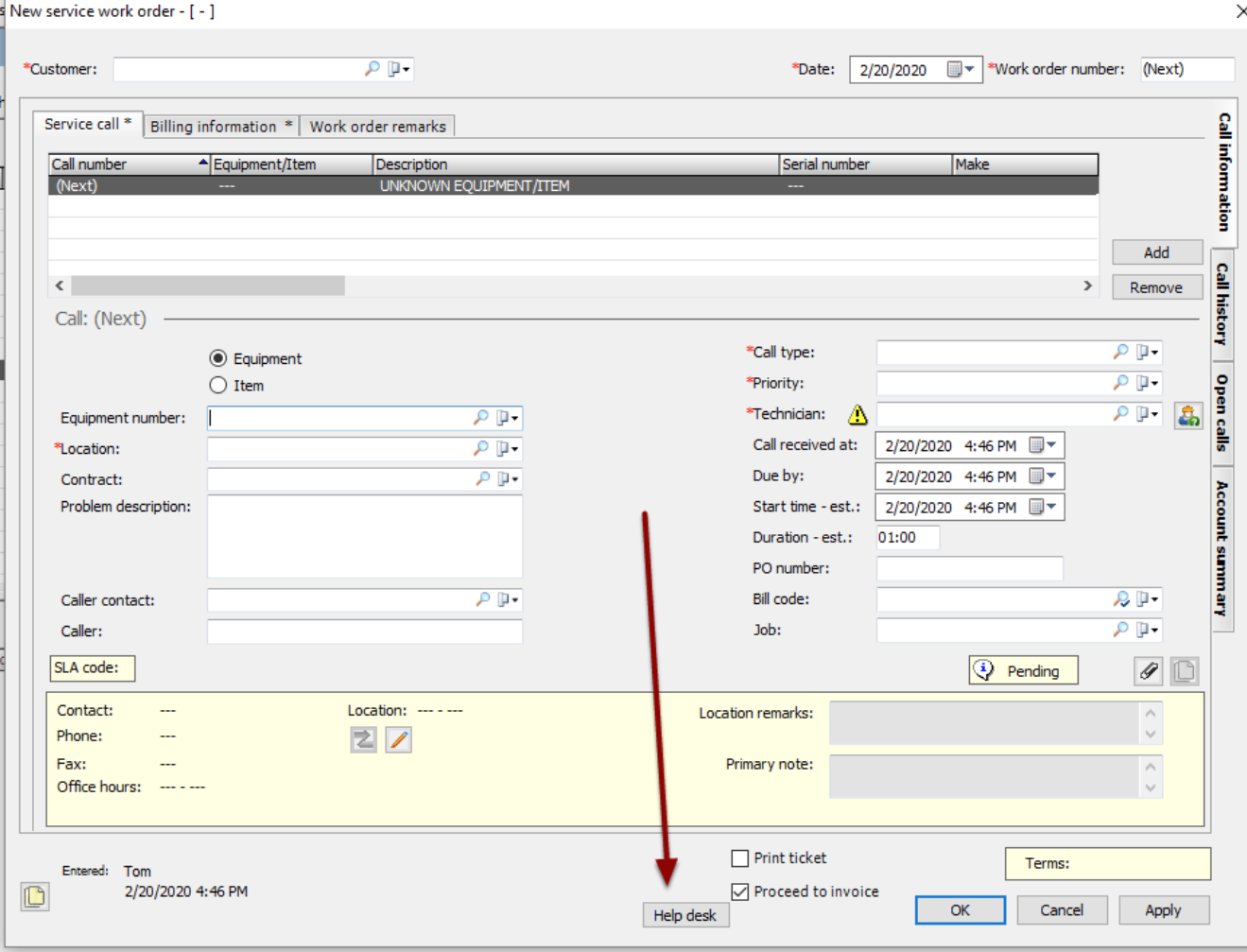 * * *
Best Practices & Tips
Best Practices & Tips
-Are rescheduled calls skewing your reports? Click here for best practices on rescheduling service calls.
-See here to enable Help Desk button in eAuto
* * *
Related Alerts
Related Alerts
None at this time