This page provides list of devices with most Corrective Maintenance calls. Default is to list any device with 5 or more qualifying calls for the time period reporting on. When running SSRS report you can change filter Isolate Equipment having # of CM Calls exceeding (X) for period as needed.
Quick Link to Data Explanations:
Equipment Number | Call Type Description | Call Description
Sample: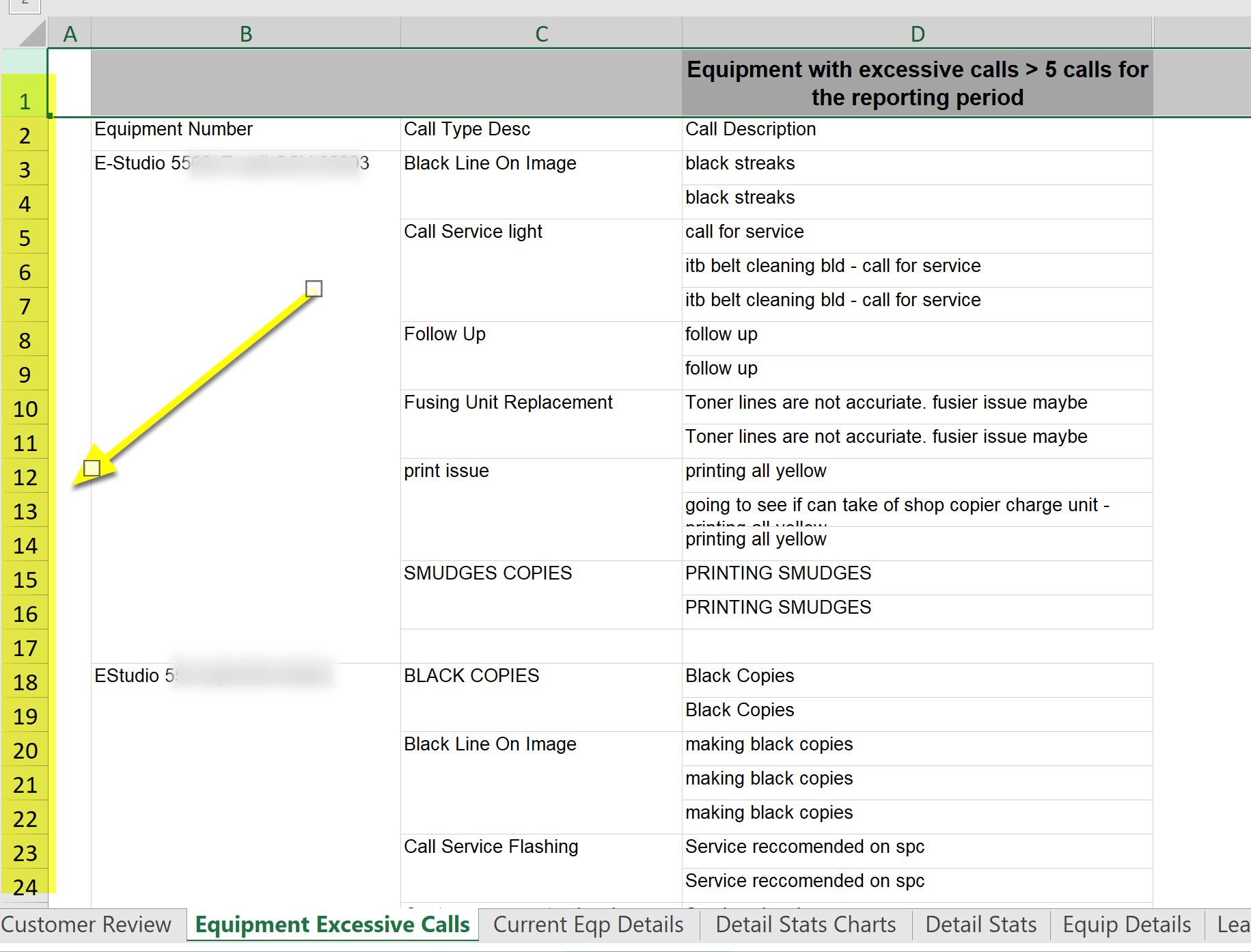 CM Calls = Corrective Maintenance category service calls (does not include category codes such as preventative maintenance, courtesy call, phone fix, other, etc.)
CM Calls determined by Call Type Code assigned in eAuto:
Report defaults to Top 5, but can be overridden via filter on OnDemand SSRS Report:

Be sure to expand all rows in spreadsheet to see all details. This is intended to be quick snapshot for your customer and/or reference.
Equipment Number:
Equipment ID# assigned to device in eAuto
Call Type Desc:
Full description of Call Type on Service Call in eAuto
Call Description:
Description entered on Service Call by dispatch per your customer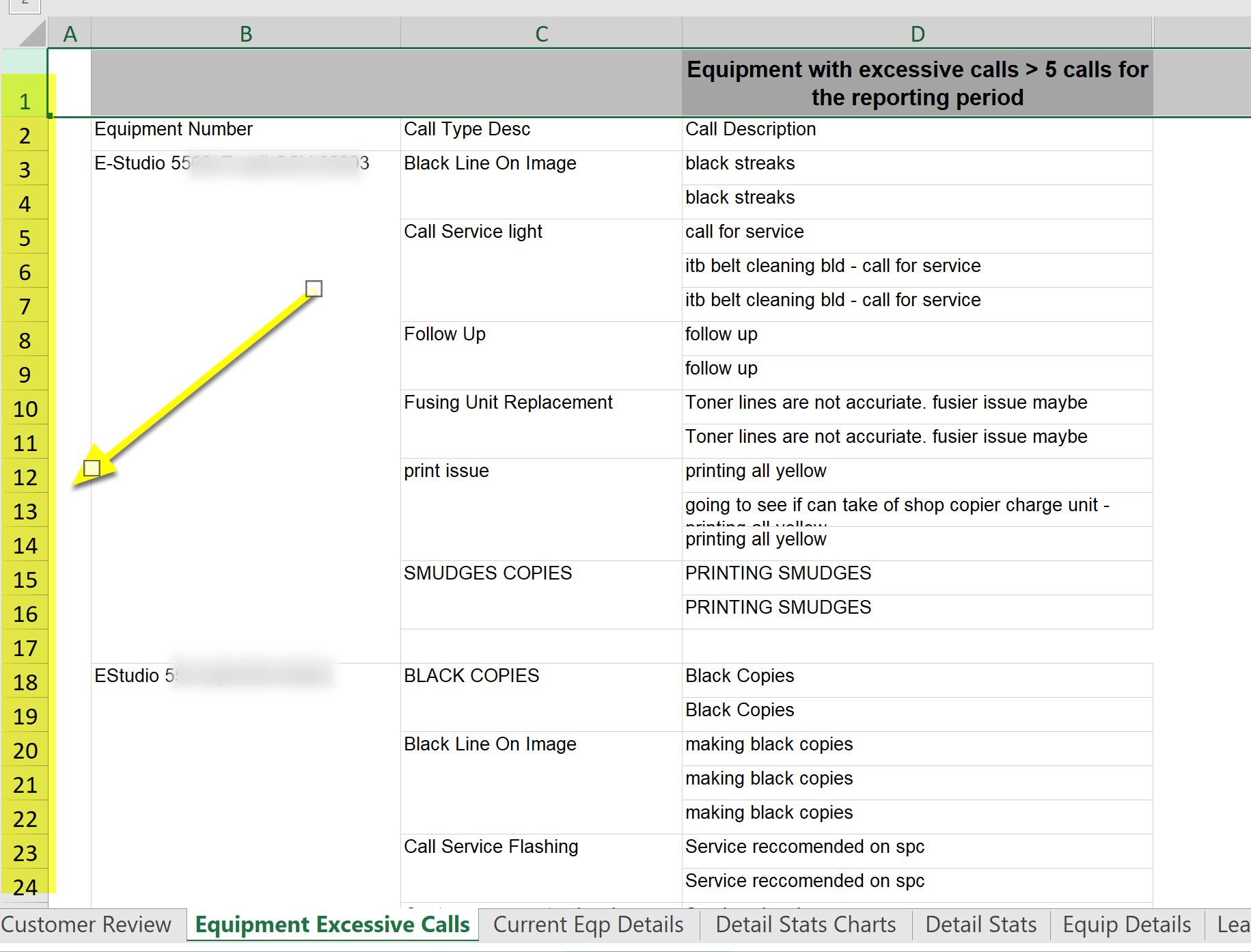 For service call number and/or more details, please go to Service Details (Worksheet8).
* * *
Use these links for detailed explanation and formulas used for each of the worksheets provided:
Customer Review (Worksheet1) | Equipment Excessive Calls (Worksheet2) | Current Equipment Details (Worksheet3)
Detail Stats Chart (Worksheet4) | Detail Stats (Worksheet5) | Equip Details (Worksheet6)
Lease Details (Worksheet7) | Service Details (Worksheet8) | Survey Responses (Worksheet9)