This alert will advise you of any newly created Model Records, and will also advise you of any changes to existing Model Records. We try to advise on every 'critical field' so that you can have someone  review to make sure no erroneous changes were made. The alert also advises you who last updated the record, although this may not be the same person who made the change.
Click here to see how the last person to update is determined.
Output Sample Below is for a newly created model as shown by the original value being null.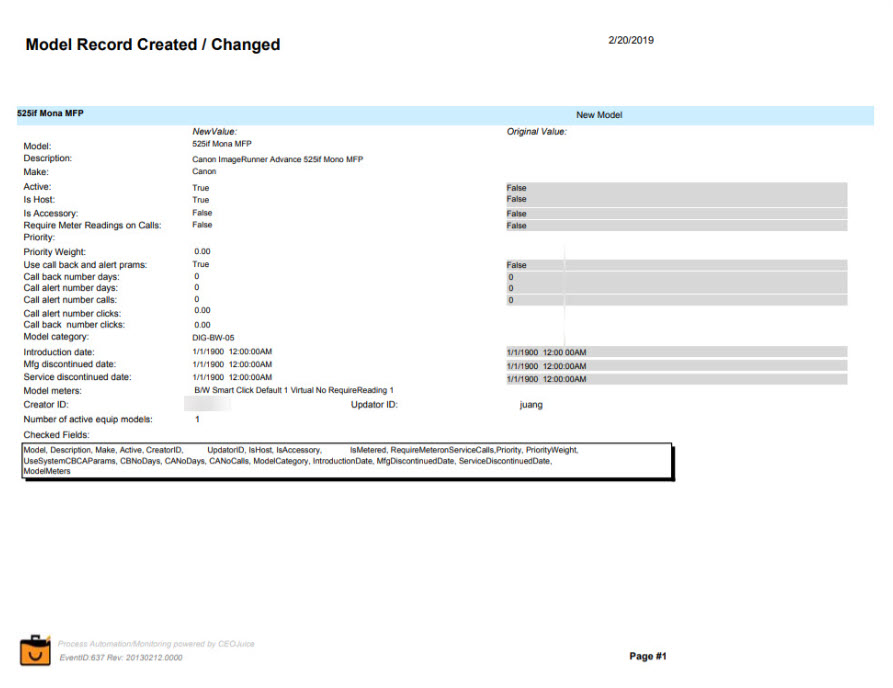 This alert has no variables.