Customer Business Review
Jump to Overview | Samples | Variables | Alert Functionality | Power BI Reporting | Non-Managed | Related Alerts | Webinar
Overview
Overview
Our QBR is one of our most popular reports and is currently available either as a browser based (SSRS) report or an Excel document that can be requested by the sales rep from their CRM. In today's post COVID world with many of these reviews taking place online we are now offering a Power BI version. A PBI dashboard could be customized by your team for each specific customer meeting and we are also wondering if you would share the URL with your customer, allowing them to review the data you chose to share on their own. We are also offering Managed IT Dashboard.
Template download here: https://hub.ceojuice.com/id774
Type of Output: On Demand Power BI Report
* * *
Sample
Sample
Home Page: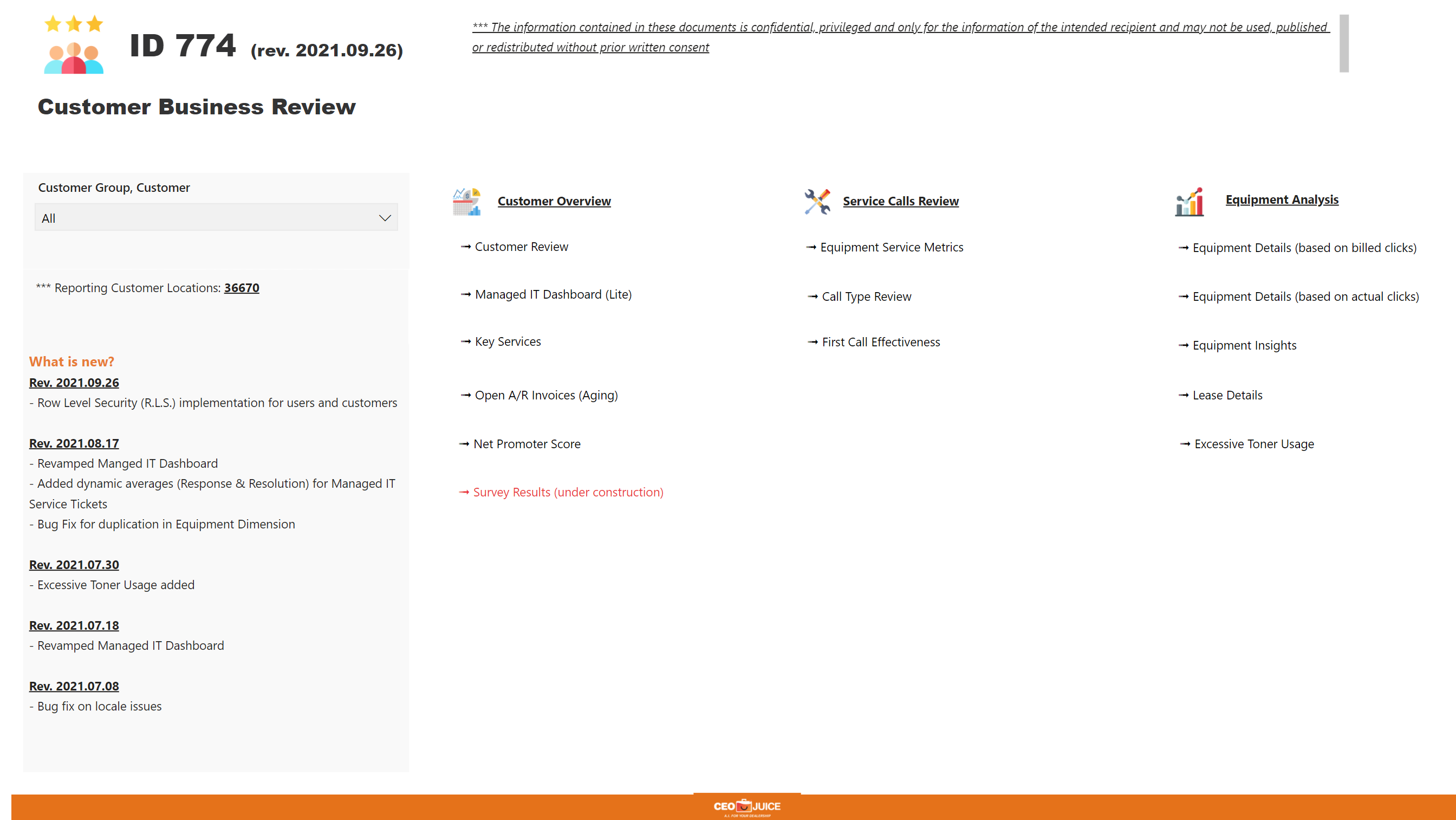 Customer Review: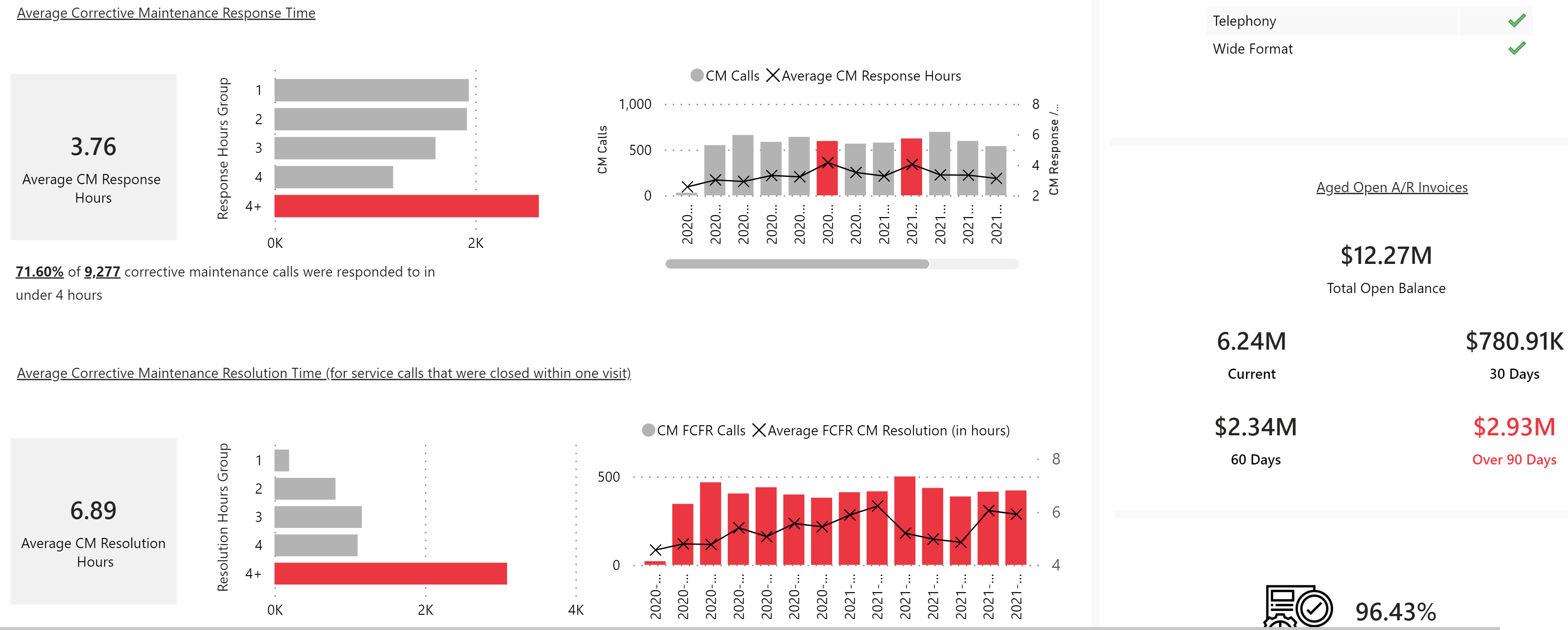 Managed IT: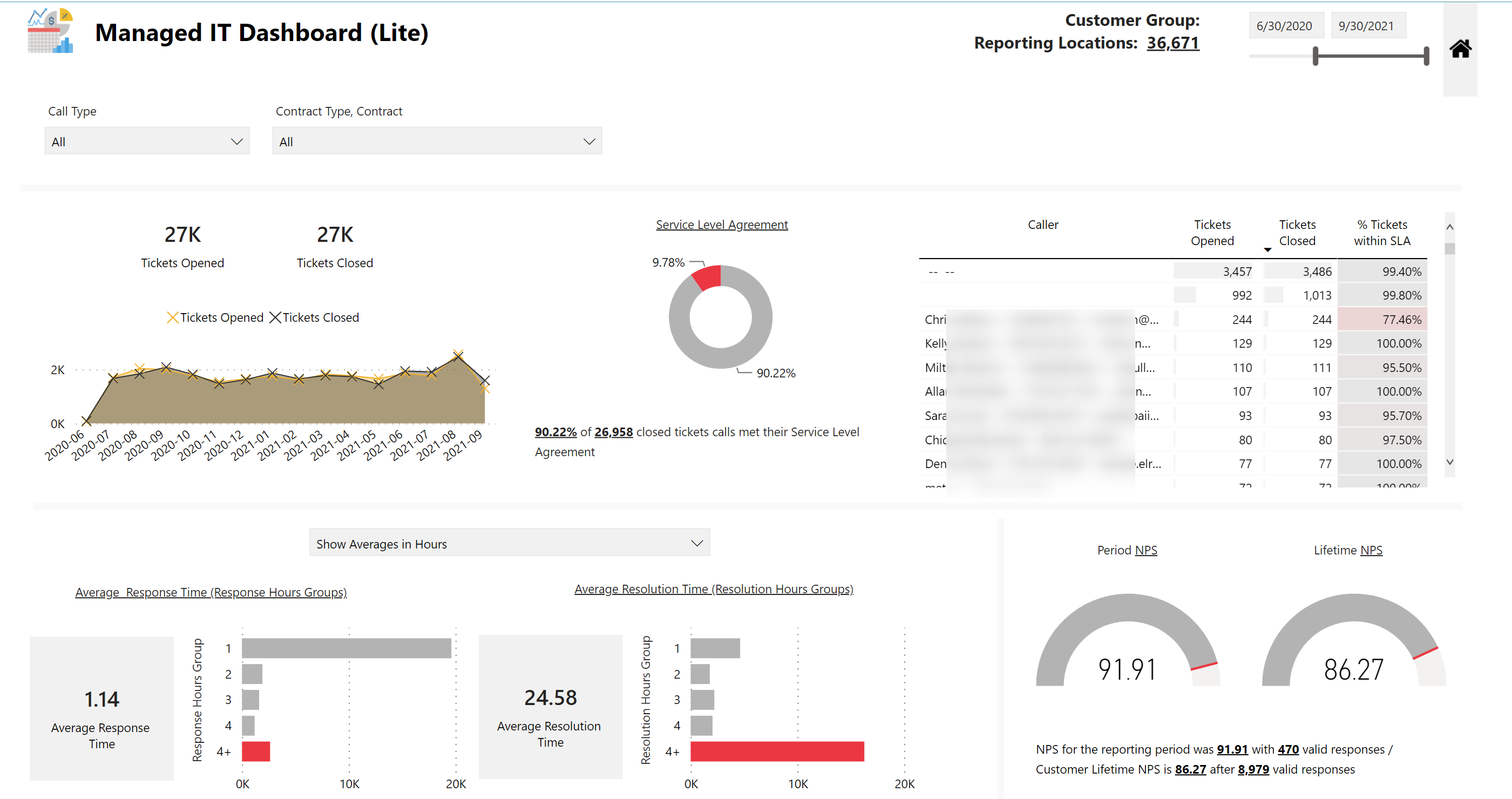 * * *
Variables
Variables
This alert has no variables
* * *
Alert Functionality
Alert Functionality
-See here for getting Power BI in place.
-Template download here: https://hub.ceojuice.com/id774
* * *
Power BI Reporting
Power BI Reporting
Three main sections
(1) to review with your Customer
(2) & (3) for internal use to dig into details as needed:

Many sections have option to drill through to details by selecting right click: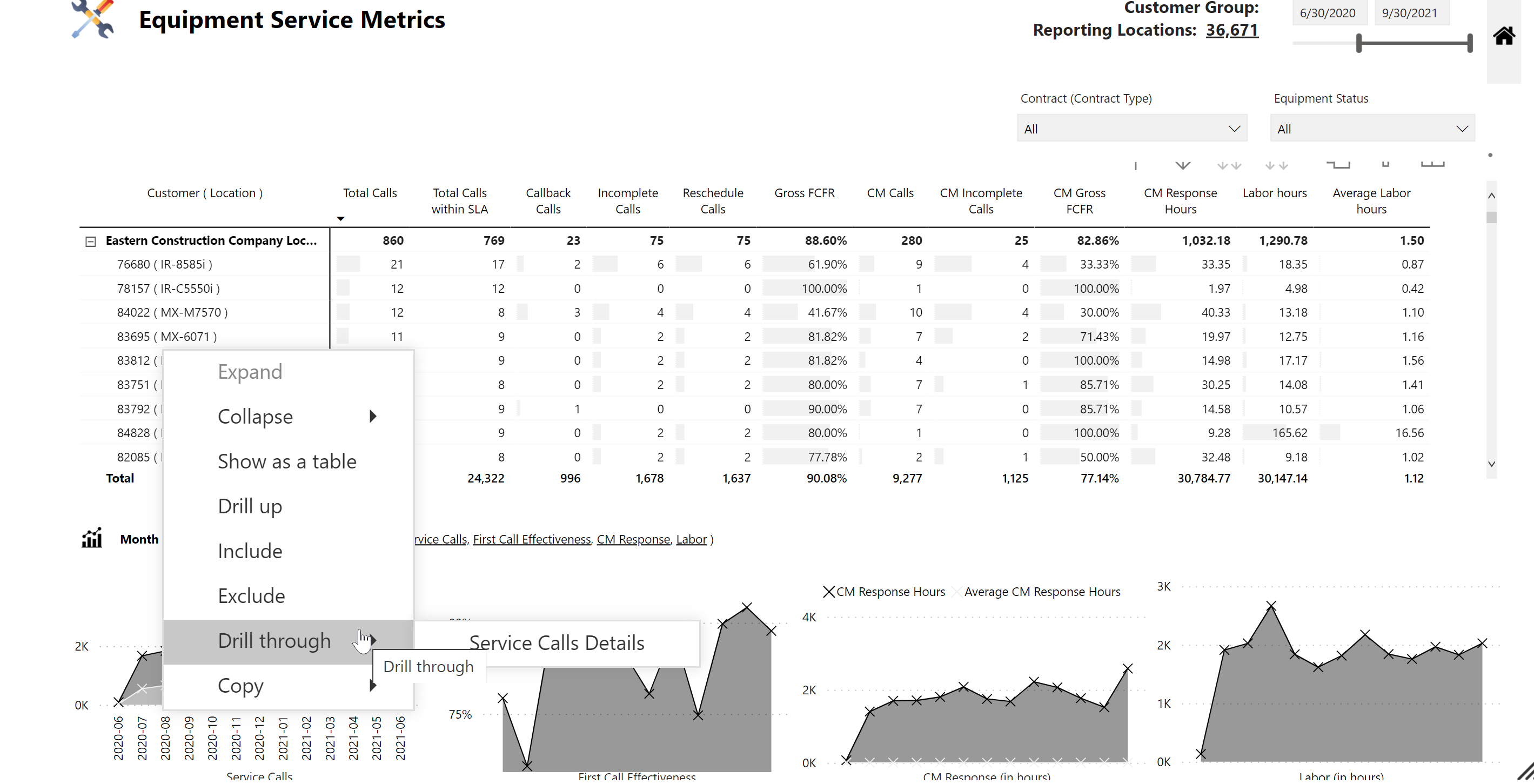 * * *
Non Managed Devices
Non Managed Devices
If you set your Data Collection Agent (DCA) to push into our tables then we can show non-managed devices in the QBR.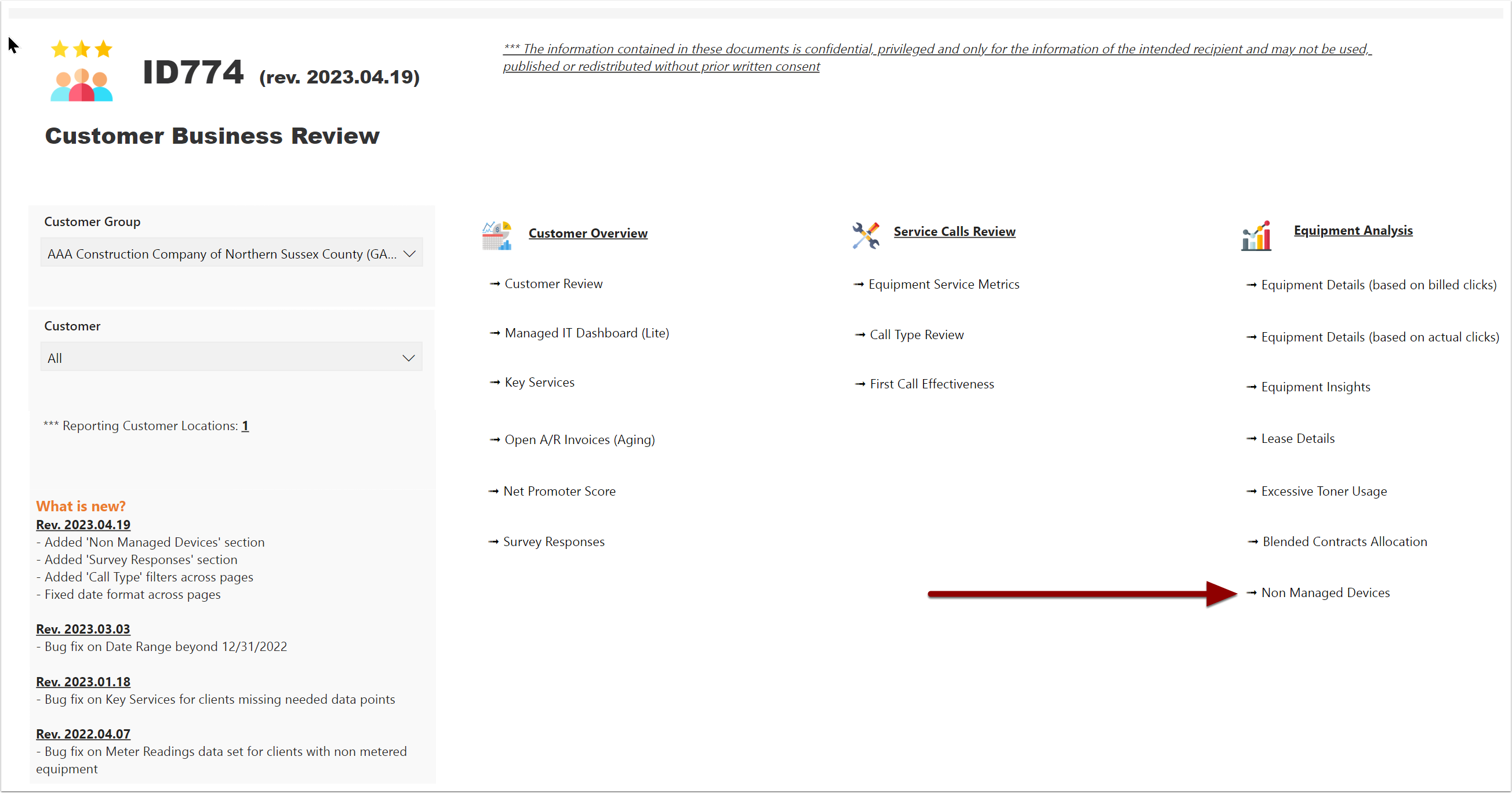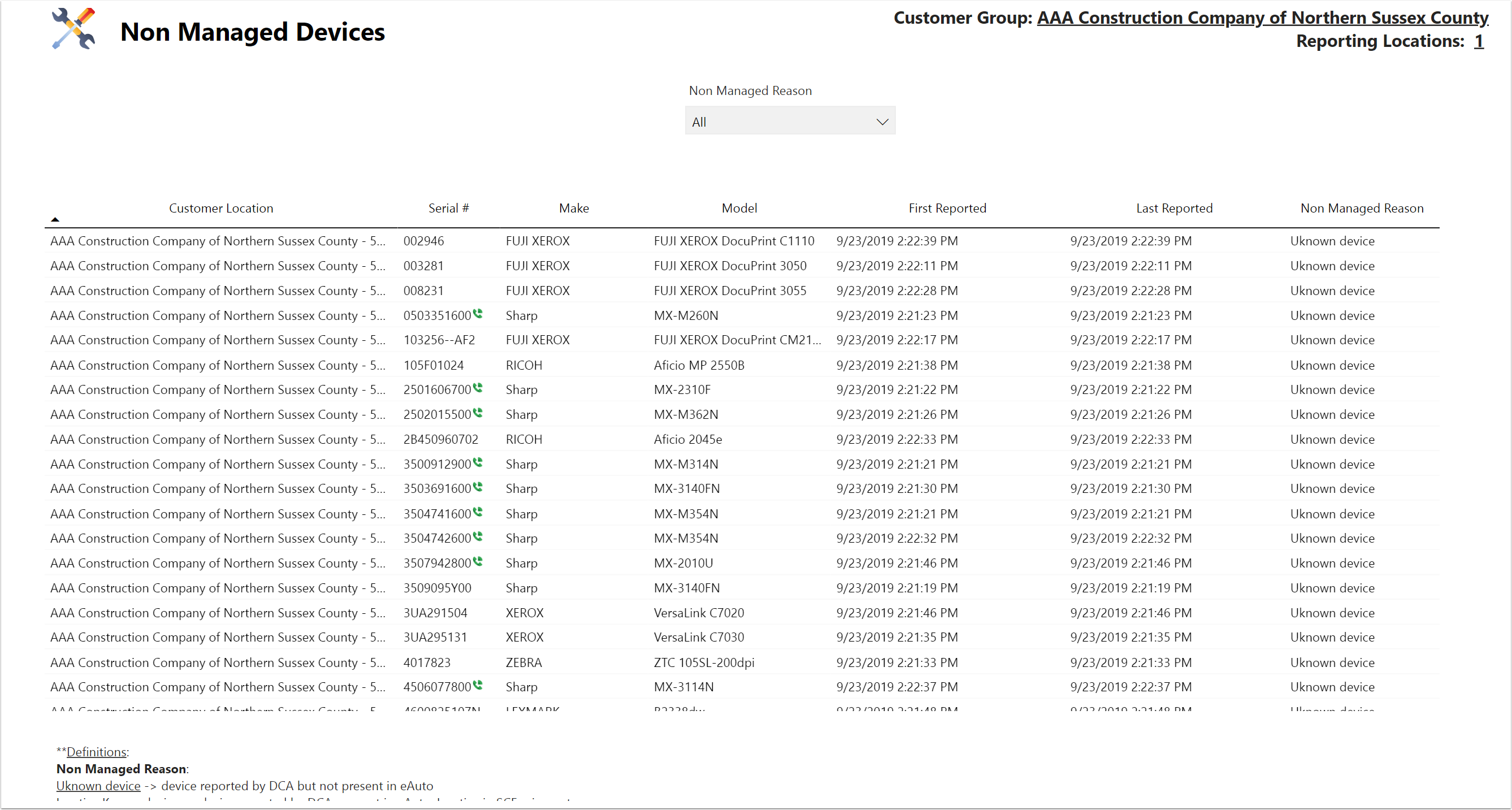 See ID147 to see all your Non-managed devices across your entire customer base.
Related Alerts
Related Alerts
ID281 - Customer Retention Rate Power BI
ID568 - eAuto Activity Trends Power BI
ID704 - The Financial "Model" Power BI
ID770 - Financial Dashboard Power BI
ID771 - Service MIF & Profitability Power BI
* * *
Webinar