This subreport of SSRS Tech Activity Report (ID204), shows total pages (BLK & CLR) serviced between calls as well parts costs for those clicks.
**See THIS LINK for Parts Variance Explanation & Calculation
**Pages Serviced are based on the tech who did the initial call and it does not have to be the same tech that did the follow up call. For example, I did a call in November and the next call (follow up) came in this week. I get credit this week for the call I did in November, regardless of who was the follow-up tech is.
**This is also 1 of 3 (others ID205 ID206) subreports in ID204/Tech Activity Report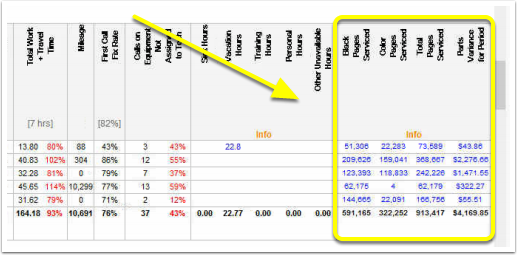 Sample of ID207/Pages Serviced(Final Call Detail):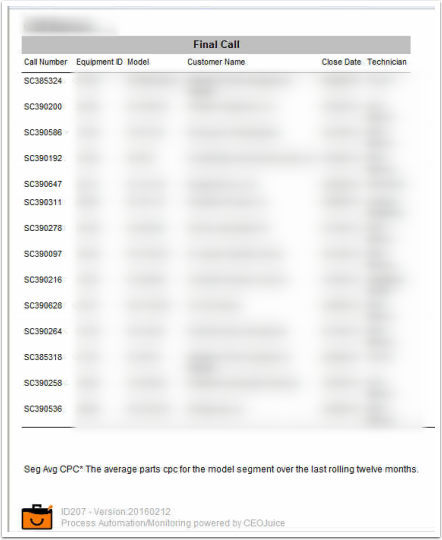 Sample of ID207/Pages Serviced (Original Completed Call Detail):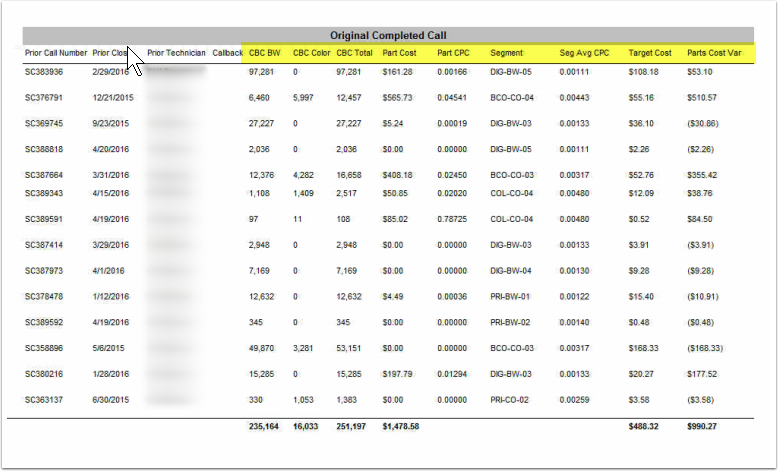 Part CPC is CBC Total divided by Part Cost
Segment pulls from Model Category set in eAuto
Target Cost & Parts Cost Variance - please THIS LINK for details
**If Pages Serviced contains zero or looks incorrect, check that you have your Meter Categories set correctly in eAuto. Are your Color Meter Types pointing to the Color Meter Category?