This subreport of ID204/Tech Productivity Report provides details on tech incomplete and reschedule calls. (This report considers ALL calls, invoiced and uninvoiced.)
**This is also 1 of 4 (others ID205 ID206 ID207) subreports in ID204/Tech Activity Report
This report can be accessed from your
(1) ID204 Tech Productivity Report by clicking on a cell entry hyperlink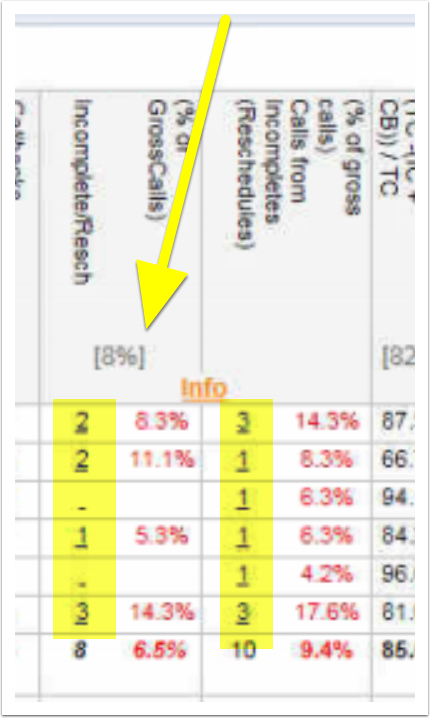 OR
(2) you can run directly from SSRS Reports: Technician Productivity Incompletes - ID372

Sample: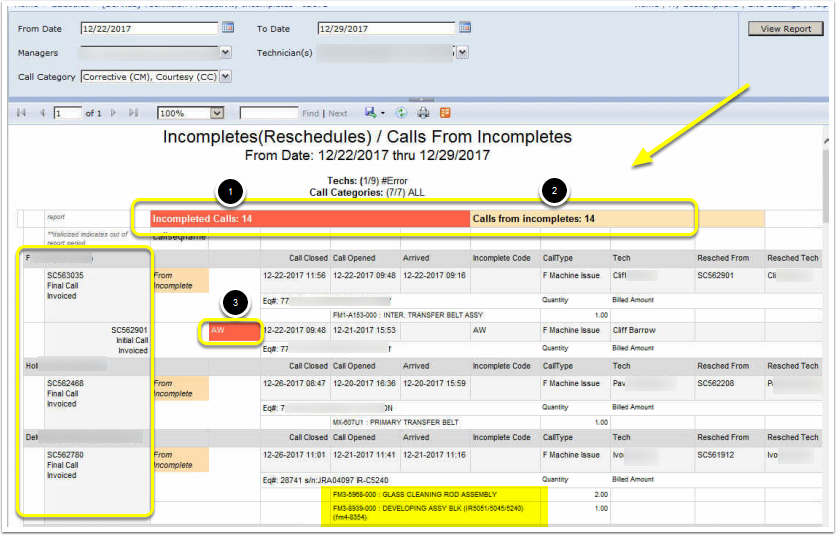 1. Total amount of Incompleted Calls based on report filter settings (please note report does show ALL calls incompleted & rescheduled, by total amount shown at top will only reflect qty of calls in that reporting period
2. Total amount of Calls from Incompletes / Rescheduled Calls (please note this is based on eAuto: eAuto considers the 1st call as the 'incomplete' call and the 2nd call as the 'rescheduled' call
3. Incomplete code used on service
Report also shows materials used on service call
Italicized Calls:
This report will show all relevant calls, even if they fall outside the reporting period in your filter settings. Calls italicized fall outside the period of the report, but are still shown for reference.

**Please see THIS LINK on Best Practice for rescheduling service calls in eAuto**