Click here for a step by step guide on using this App.
Ensuring your reps are on top of lease end deals is critical (ID65 helps), ensuring techs are not putting parts in machines about to go back to the leasing company is also important (ID799) and you also need to ensure your leasing company is charging correctly when it comes to increases etc and that your reps have accurate information when quoting upgrade options. 
Up to now getting all your lease data in eAutomate and keeping it updated is a very manual process and can be a challenge!
This process uses an App to compare the lease data you have in eAutomate with your leasing company and chose what to update in eAuto. We can pull the leasing information through an API for Great America customers and pull from a spreadsheet for others (chase them to get us API access). 
We also often see where an addendum is signed and while the dealer has the original lease entered correctly, the update never makes it to eAuto.
If no data is in eAuto then just push everything in.
We see very few dealers take the time to list all the equipment on each lease as it is just too much work, so we added that also.
This is a CEO Juice App, found where the rest of our Apps are, click here for more on finding Apps.
Click here to see how to enter your GreatAmerica API key.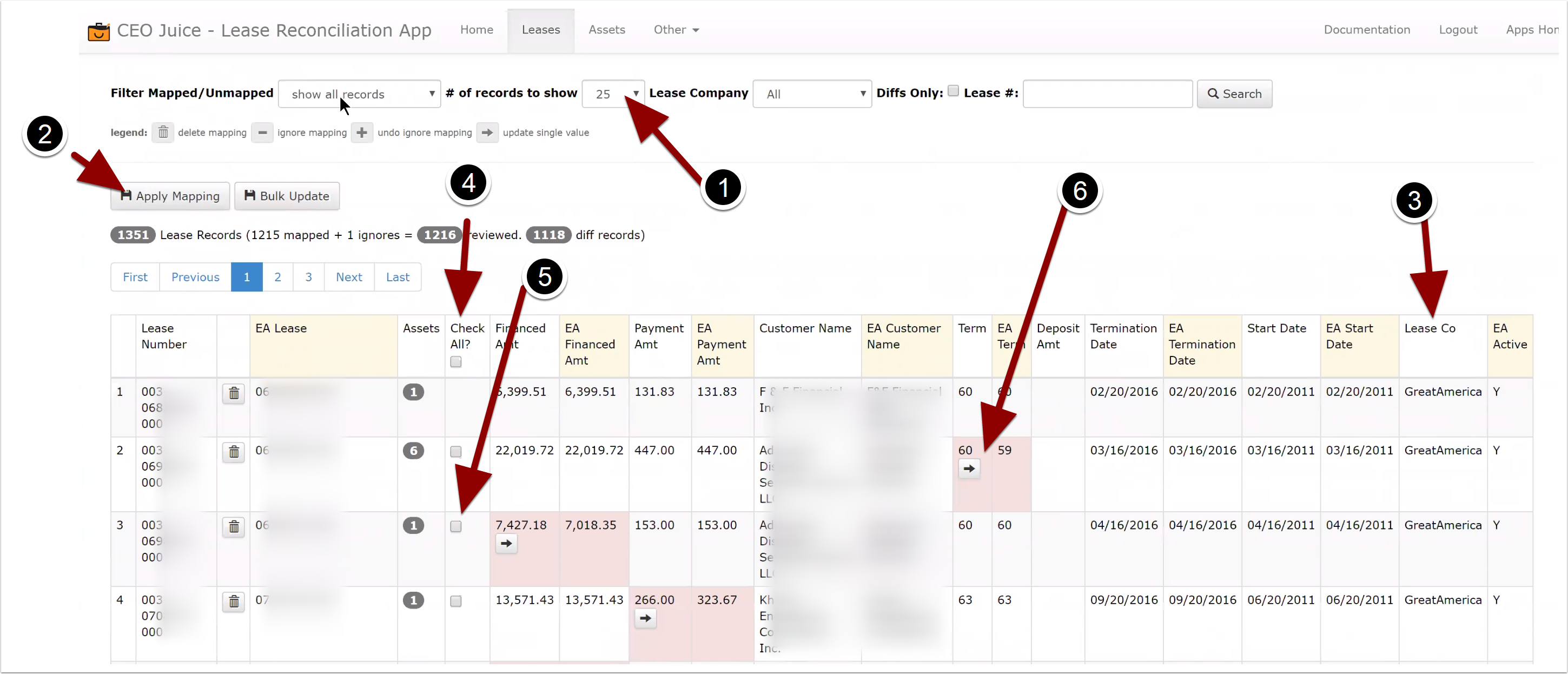 We show the eAuto columns in yellow next to the leasing company info. The Pink fields are where the info does not match.
Choose how many rows you want to work with at one time (We suggest All before next step).
Ask our app to match the lease company data to your eAuto data, we know you may not always add the trailing -001 etc and allow for this.
 Filter by leasing company.
Check all and update the whole page or
Check the line and update that line or
Update each item

Filter by leasing company
Just see the ones that don't match
Search for a specific lease
Bulk update everything on that page or update lines/items individually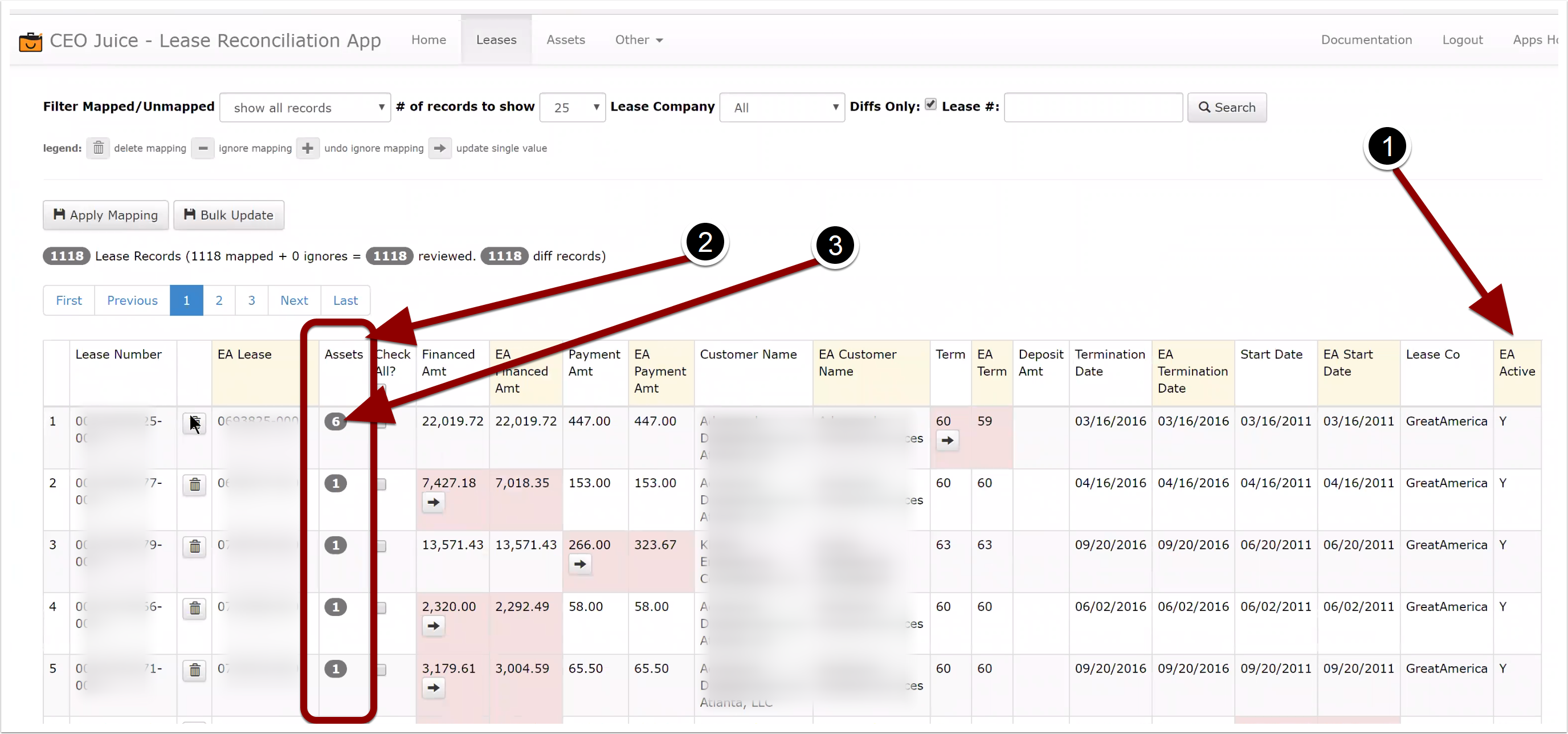 Above we show if the lease is active in eAutomate
The Asset column shows the number of assets (equipment) on each lease
Clicking on the asset number takes you to the assets for that lease

We see duplicate assets and allow you to delete and ignore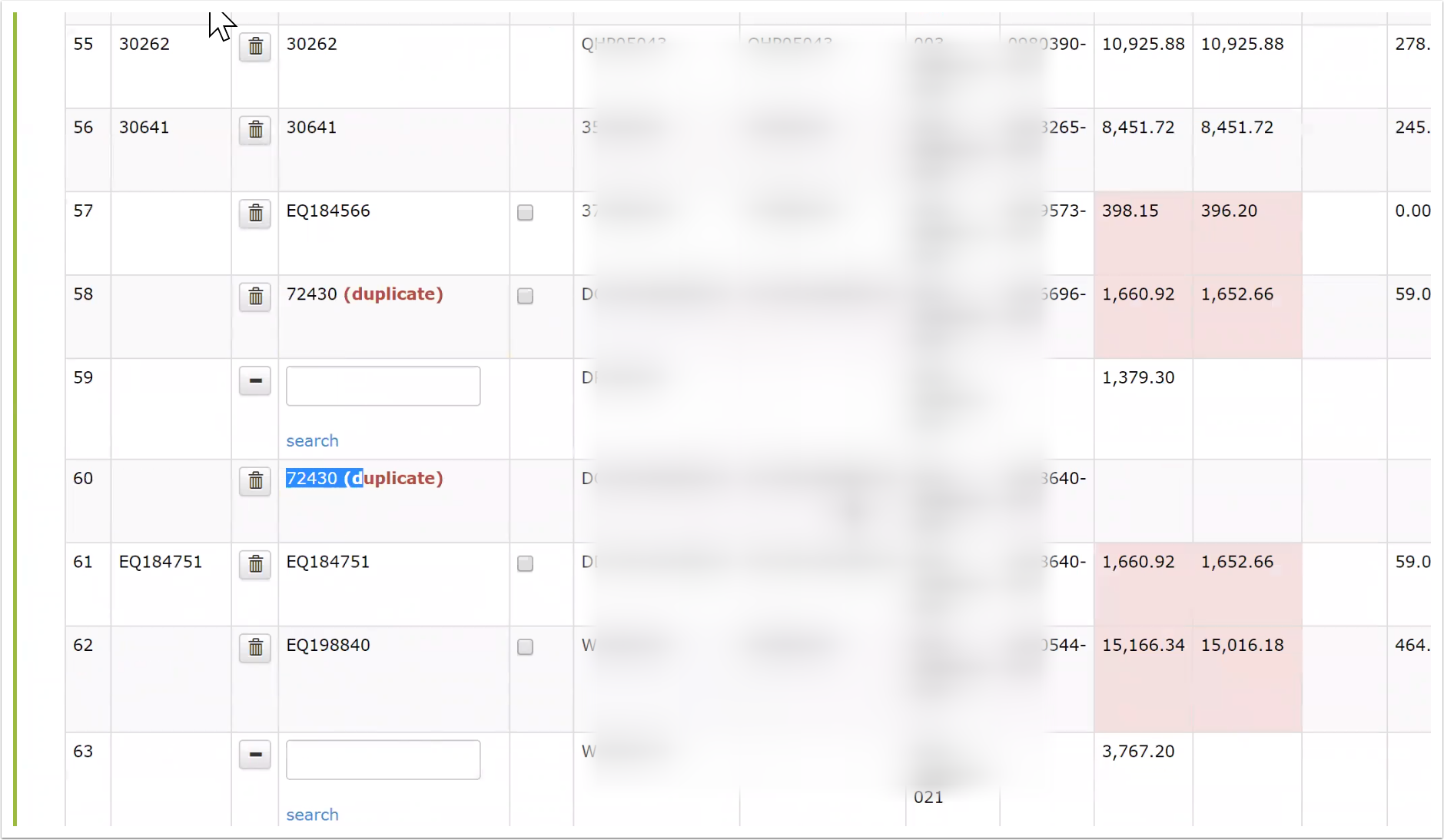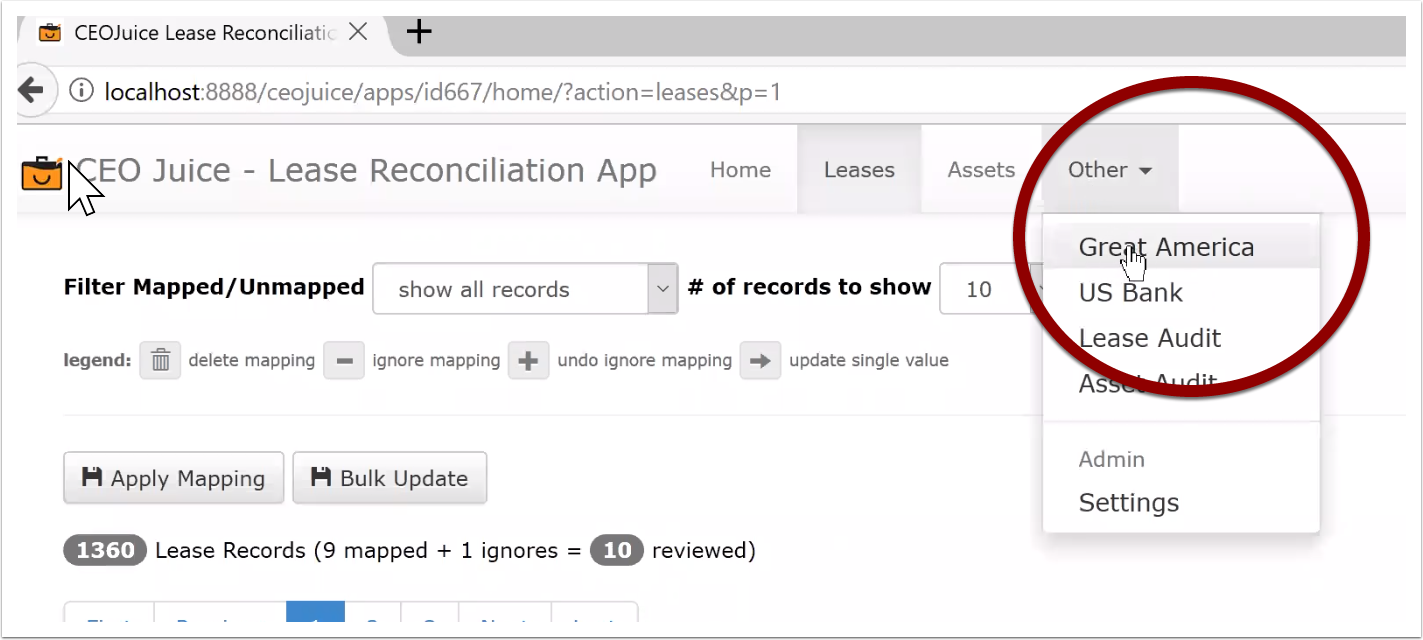 The Other Tab lets you see what information we are getting from which leasing companies. For GreatAmerica we have access through their API (chase the other leasing companies to get this), for the others you have to browse to find a spreadsheet. Use the original spreadsheet the leasing company sends as we have a template for each.
There is a sample of the US Bank spreadsheet attached.