ID873 is an alert that will send your customer a summary of all call activity for the recent period. If there was no activity for that period, no email will be sent.  It is designed as a companion alert to ID54, but can be used standalone. Each time it fires it will deliver a list of all calls closed since it last fired, and an update on the status of all open calls. If this is the initial  firing, it will look back 32 days. 
     It looks to the BillTo customer of the service calls in question, so you need to only set the Custom Properties on that customer record - it is not necessary to touch each Location Customer Record if you have your BillTo structure set up properly.
     There are two Custom Properties involved:
Default Custom Property Name: ZCJ873SummaryFreq
Options: Weekdays, Mondays, 1st/15th, 1st
Default Custom Property Name: ZCJ873SummaryRecip
Options: any Contact Record in e-automate (choose one with an e-mail address set, obviously)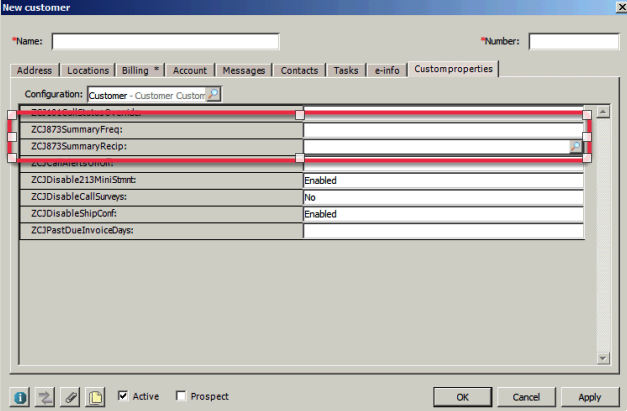 One controls the frequency of the updates - you can choose between sending an update each weekday, each Monday, twice a month on the 1st and 15th, or once a month on the first.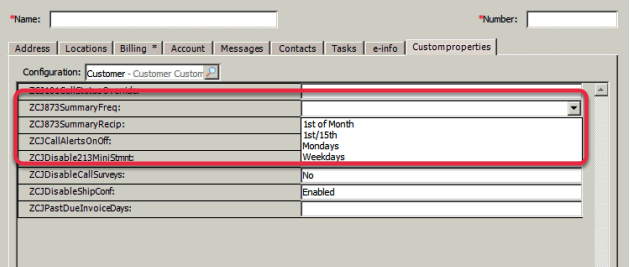 The second Custom Property is where you indicate the contact to whom the alert will send. You select the contact from the drop down list.

If you are also running ID54 and want summaries to go to the same contact as that alert you can use the same Custom Property, but if you are using ID873 standalone or if for some reason you want the ID873 output to go to someone else (for instance, if you want to use ID873 to help your sales reps keep tabs on important or new accounts) you should use a differently-named Custom Property.Let us know what you're thinking and we'll install it appropriately to meet your needs.
 Sample of ID873 Output
*Note this alert will trigger on all call types, NOT just your CM and PMs