Integration to sync approved sales orders from Connectwise Manage to eAutomate.
Jump to Overview | Samples | Variables | Alert Functionality | Best Practices & Tips | Related Alerts
Overview
Overview
See here for getting started with the sync.
We are syncing an approved sales order in CW Mange to an open sales order in eAutomate. We 1st check to see if all the items on the order exist in eAuto (same part #), if not we create the inventory items then create the sales order.
Like our Agreement/contract sync we use Product Types to determine what GL codes the sales order in eAuto will hit. A Product in CW is an Item in eAuto. We suggest you use different Product Types for sales orders even though you may have a Product Type on an agreement that is similar. Use ID348 to keep everyone notified on the status of the order, you can use a clone & variable 3 for order type to just work the Managed IT orders.
We believe these 4 product types should work for most clients (Sales Orders only).
Hardware Sales
Software Sales
Materials Sales
Labor
Material sales would include supplies like cabling etc, consumed on a project.
We need to know how you define your CW sales orders as approved, use Variable 1 for this then create a test order for us and we will sync it from your live CW Mange to a test eAuto DB.
When a quote is created in CW Sell, the Opportunity Summary field has a description of what the order is for. Once the quote is approved by the customer, the opportunity is turned into a CW Sales Order. The Opportunity Summary field from the quote would transfer to the Opportunity Summary field on the sales order and the CW order status would be New. This Opportunity Summary field will sync to EA as the sales order description. A vendor quote is included as an attachment to this quote in Sell and if also attached to the sales order in CW will transfer to the Sales Order in eAuto.
We are appending the CW order total at the end of eAuto sales order description as a final check, you can leave or delete when reviewed.
Use Variable 1 to tell us the CW Sales Order Status that will prompt the sync to eAuto. Note we do not support changes to the order once set to this status.
We need a new CW Order status of "Synced to eAuto Do Not Edit", we will update the CW order once we sync.
We need a new CW Order custom property text field called "eAuto Order Status", we will update this field from eAuto.
Use variables to tell us the eAuto default ship method.
Order Type must match in both systems and we will sync.
Sales Reps must match in both systems and will sync otherwise set a default rep for eAuto in variable 3.
CW allows for a check box on the line item to indicate that line is drop ship, eAuto only allows one ship method per order. If we find an order with a mixture of drop ship and non items we will break it into 2 order and add DropShip to the end of the sales order normal description.
Warehouse to default to is Variable 4, if blank we will use the default for the branch.
We also have overrides for defaults
Optional default Order Type
Optional default Dept #
Optional default Branch #
Run Schedule: Every 15 minutes
Type of Output: Data push
* * *
Sample
Sample
Coming Soon!
* * *
Variables
Variables

Variable 1: SalesOrder Status - What status of the sales order in Connectwise should trigger the integration to move the order to eAutomate.
* * *
Alert Functionality
Alert Functionality
For inventory items our templates need many more codes, we will create the template shell (similar to agreements) but we need you to address these additional fields;
Inventory Codes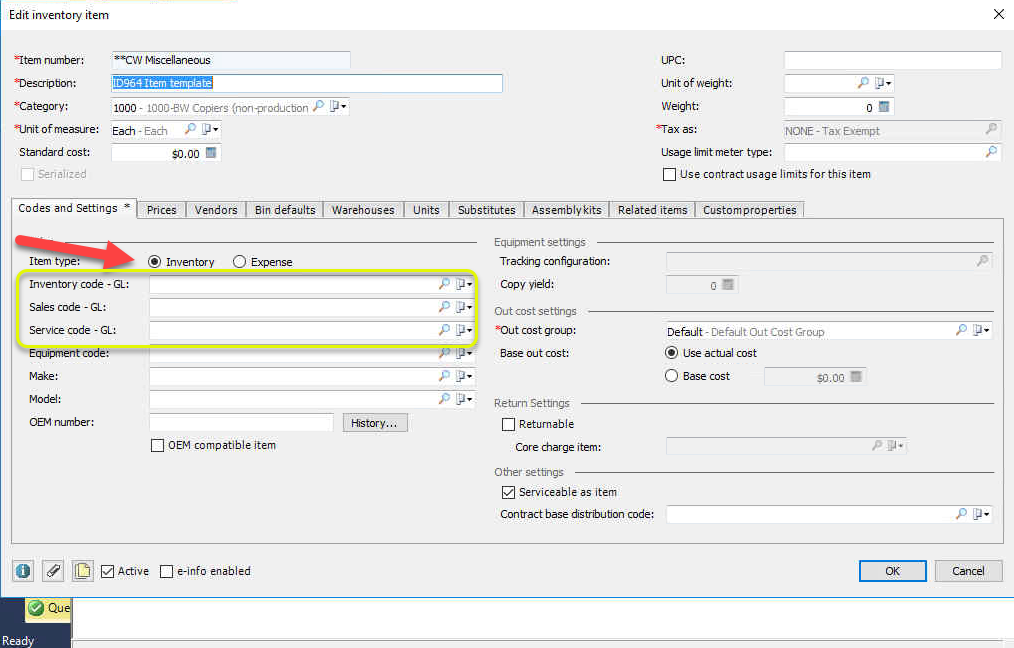 Stocking Code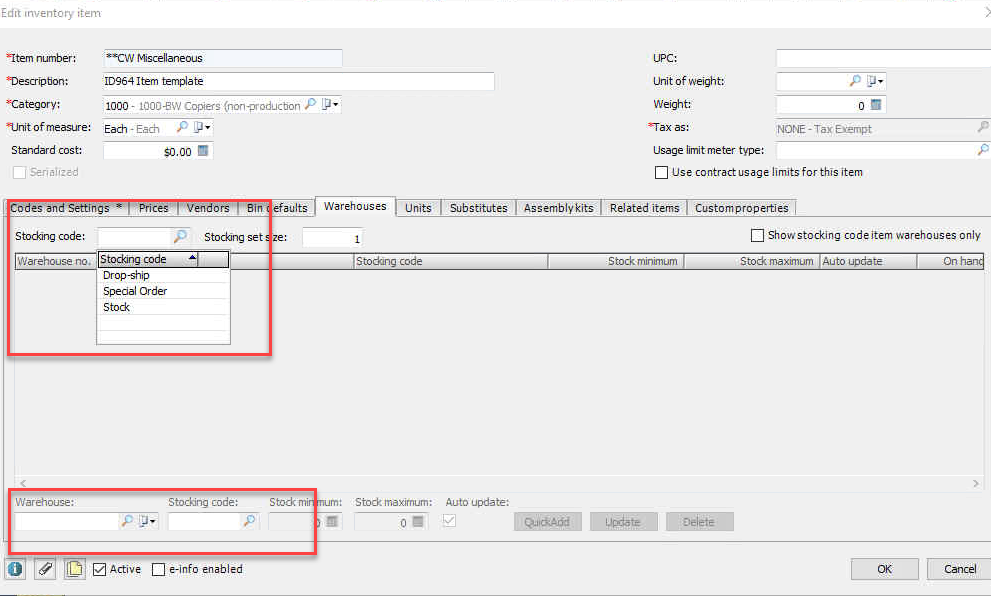 Bin Defaults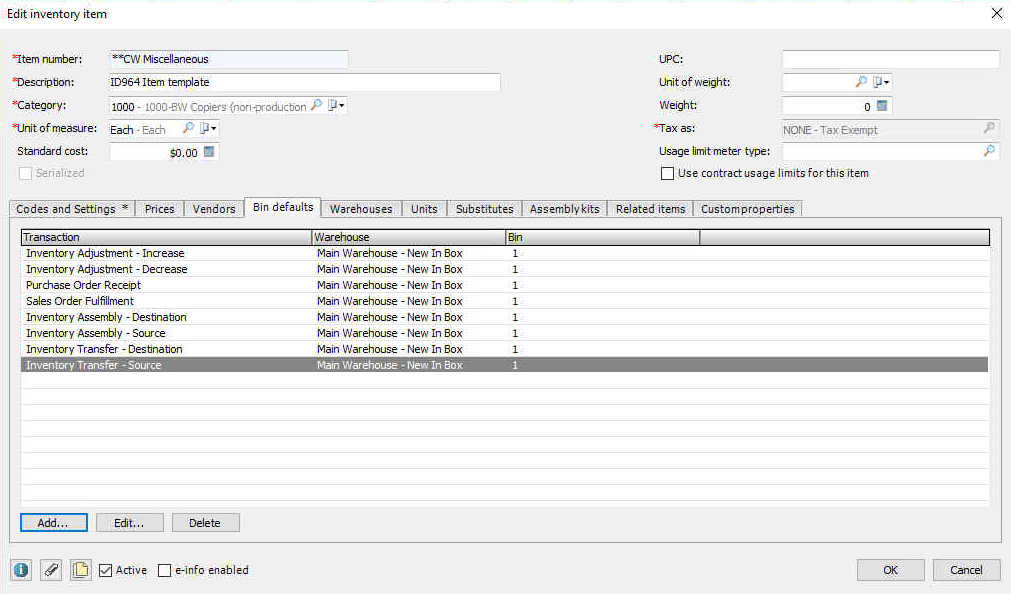 * * *
Best Practices & Tips
Best Practices & Tips
* * *
Related Alerts
Related Alerts
ID747 - Connectwise Manage Customer Sync
ID964 - Connectwise Manage Agreement Sync
ID965 - Connectwise Manage Service Call Sync
* * *