See here for getting started with the sync.
We can sync service calls (Tickets) from CW Manage to eAutomate. Both chargeable and non-chargeable, with or without materials.
There are a few prerequisites we need for this sync.
We do require that your techs in CW Manage be linked to the techs in eAutomate so we can apply the correct burden rate for contract profit etc. Please update the Member record in CW Manage with the Employee # from eAutomate (if you have them linked another way please let us know.
Take the number from below image;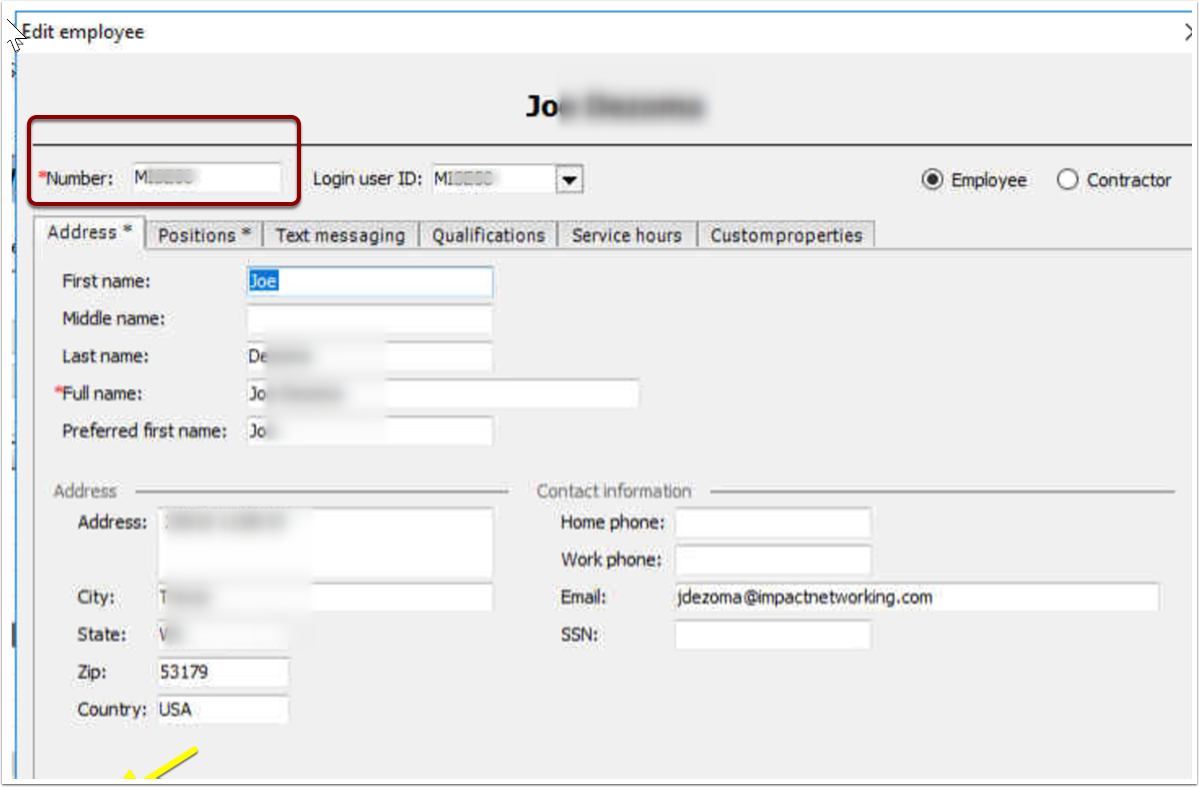 And add it to the Employee ID field in CW Manage under members (System/Members)

We also need your call types and call priority to EXACTLY match between CW Manage and eAuto.

CW Manage and eAutomate can calculate chargeable service calls and calls for block of hours contracts very differently. We are pushing the call into eAuto to exactly match CW, however, if someone opens and clicks ok then eAuto will recalculate. We recommend that these calls not be touched, that you set eAgent to auto invoice them (we can help) and we plan to have alerts to let you know when one is changed.