As technology companies, customers expect to be able to pay you online easily and with options. This process will allow you to offer that for less than the cost of a stamp.
Try this out now by paying your CEO Juice invoice online, go to https://payments.ceojuice.com and search for your open invoices or ask us to send you a link.
Our process ID800 will email invoices as they become past due, we are expanding that to allow you to also send when created or as needed. We can add a link to allow your customers to pay the invoices online + a barcode on the invoice. We are partnered with www.nmi.com and the link will allow your customers to pay with either a credit card or ACH, no advance setup for your customers is needed. CEO Juice clients will need to onboard with NMI. We will show ACH as free and add a fee to the credit card option to cover your cost. Check with your state to confirm this is legal for you.
It costs at least $0.80 to snail mail one invoice, details!

We are starting this with our USA clients, looking at Canadian clients after that.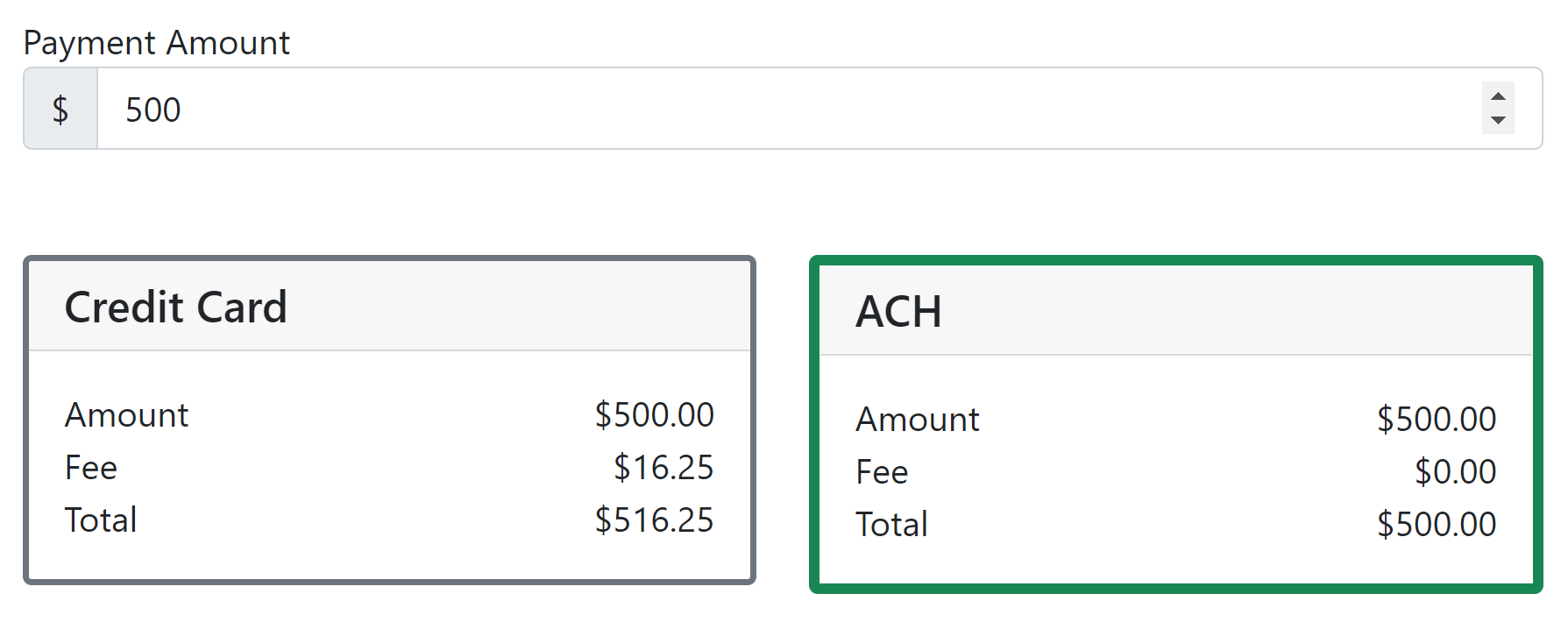 See and interact with a sample payment page here. Landing pages can be branded as ID800 can.
Your customers can choose to just pay the emailed invoice, or they can login to see and pay all open invoices. We allow them to login using accounts for Microsoft, Google and CEO Juice.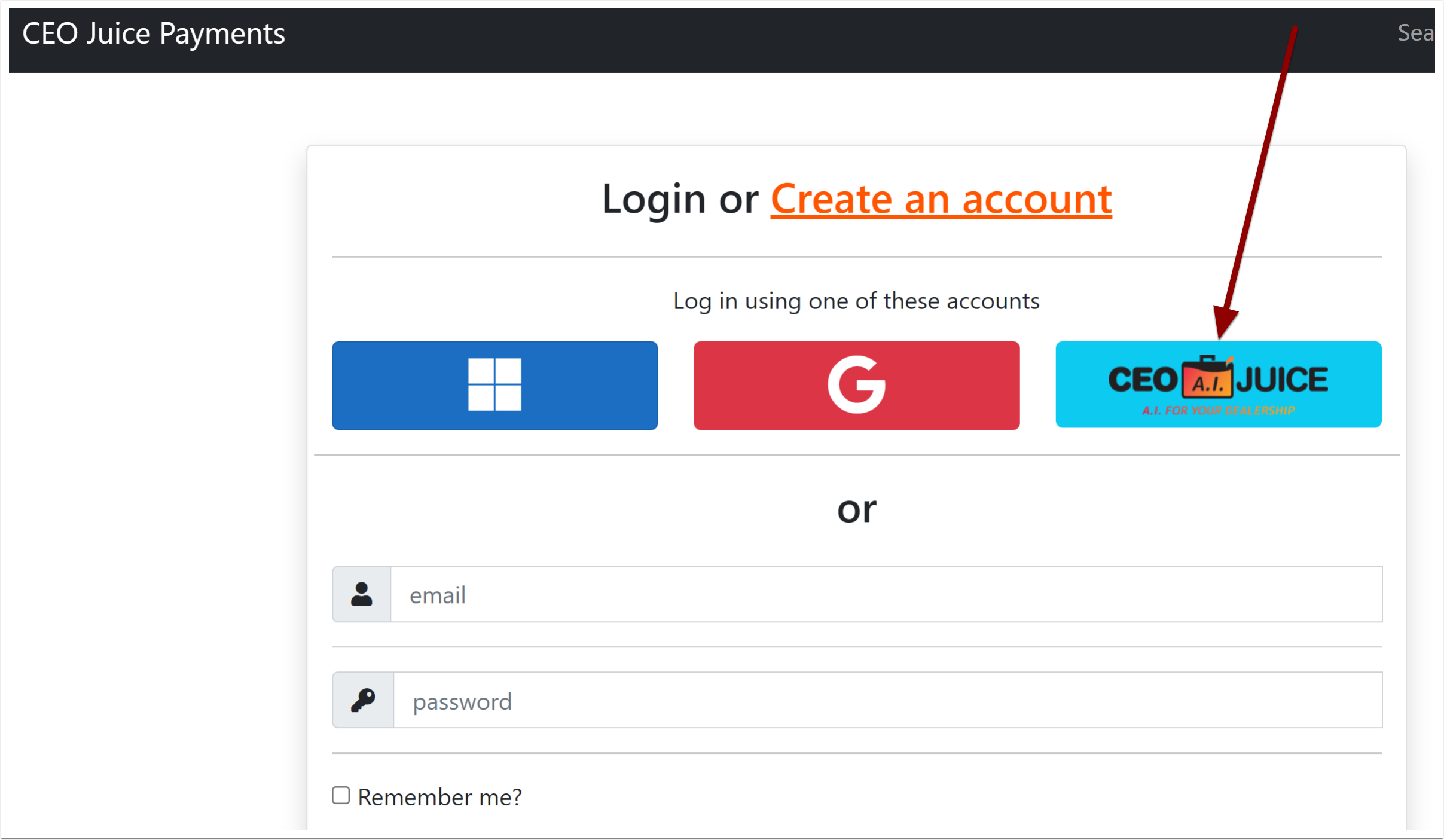 Your customers can also go to https://payments.ceojuice.com and search for an invoice.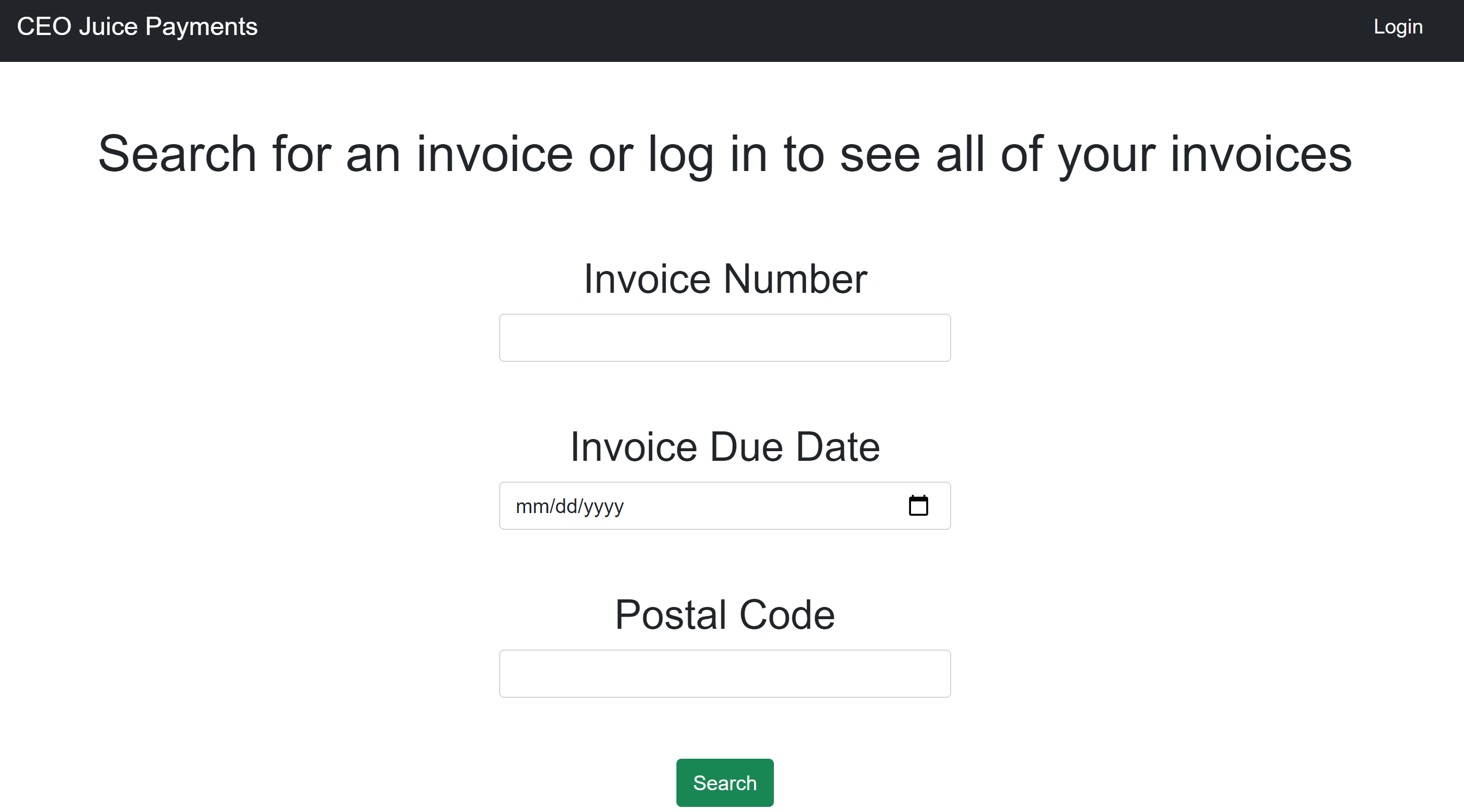 The invoice is marked as paid in eAuto and we reconcile the deposit and the fees. Rates are $0.25 per transaction for ACH and 3.5% for credit cards.
CEO Juice is using this process to allow our clients to pay us online starting May 1st 2022.
Note: To create an account to allow you to pay multiple invoices, store payment info and to set up auto pay the email used to create the account must be one that we email invoices to.
In addition to sending the invoice with a payment link when created, we can attach a payment link on all our past due statements to your customers.
We will email your customer to confirm their auto pay is set up, email them the day before the auto pay runs. We will also email when a payment is processed.
We plan to add a survey link to the email showing payment processed.
Can your state recover credit card fees? That is up for debate in lots of states and the best option is to call your credit card processor.
Here is a good article;
The takeaways we had;
U.S. merchants won the right to start charging fees on credit card payments on Jan. 27, 2013. This came after a class-action lawsuit by merchants who wanted to charge fees to compensate for increasing credit card processing fees.
Credit card surcharges are legal in the U.S., except in states which prohibit them
There are currently two states with active laws prohibiting these fees: Connecticut and Massachusetts.
Additionally, the maximum surcharge is 4% of the transaction amount or the cost of accepting that credit card as a payment method — whichever is lower.

Here is what the BTA attorney Robert Goldberg said when we had conflicting info on New York state;
"I see conflicting advice, but one must look at the most recent pronouncements:
What states can charge the credit card surcharge 2022?
• California
• Florida
• Kansas.
• Maine
• New York
• Oklahoman
• Texans
• Utah
In the following states, anti-surcharging laws remain on the books but are unenforceable due to recent court decisions:
• California
• Florida
• Kansas
• Maine
• New York
• Oklahoma
• Texas
• Utah"